DealDash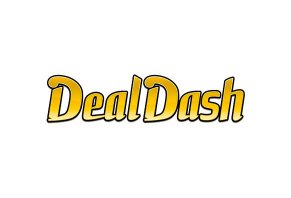 Summary
DealDash is a penny auction site that lets you bid on brand new products for a set price per bid. In this review, we'll help you understand if you'll be able to get a great deal and if this site is actually worth it.
Pros
A constant supply of auction items to bid on
Possible to sign up for automatic bidding systems to optimize your chances of winning
All bids for lost auctions can be put towards purchasing each item outright.
You need to pay for bids before you use them, which stops you from overspending in the heat of the moment
Cons
Lots of competition on tech products
Many products eventually sell above retail cost
You have to pay for every bid – even if you don't win
DealDash Review: A Detailed Look at How It Works and More
For those who love the thrill of buying lottery tickets and scoring great deals on eBay, another online bidding site claims to give you better odds of bringing home a win.
DealDash is an auction website where all bids increase at increments of a penny. The company claims that you can save up to 90% off brand new, factory-sealed products like jewelry, cookware, home décor, perfume, electronics, and more.
Today, DealDash is one of the largest, longest-running penny auction websites in the United States. Browsing the site's front page will show you dozens of auctions mere seconds from ending, each offering luxury items at rock-bottom prices.
Should you sign up and start bidding? Is there a sneaky catch to DealDash that makes this site too good to be true? Learn from our analysis about how this auction site works so you can make an informed decision.
How Does DealDash Work?
Regardless of the item listed for sale, all DealDash auctions work the same way. Each auction lasts ten seconds and starts at $0.
Every time a shopper bids, the price increases by a penny, and the clock resets to ten seconds. This process will continue until ten seconds go by without a bid, at which point the highest bidder is awarded the item (once they pay the final price).
DealDash might sound too good to be true at this point, but there's a twist—you will need to pay for every bid you place, regardless of whether you win the auction.
The default price per bid is $0.60, but you can purchase package deals for discounts or earn free bids by maximizing the time you are winning auctions.
At writing, DealDash was running a promotion where bids could be purchased in bundles for $0.12 each. However, we're assuming a price of $0.60 for all calculations in this article for the sake of consistency.
If you don't win an auction, you can purchase the same product directly from the site. If you do so, you will receive all the bidding credits back that you used when trying to win it.
Tips and Tricks
There's a lot more skill than chance that goes into winning DealDash auctions. If you want to win without wasting bids, it's best to understand some of the strategies of the site.
BidBuddy
BidBuddy is DealDash's automatic bidding system that lets you participate in auctions without keeping your eyes glued to a screen. In fact, the company claims that the majority of auction winners use it.
All you need to do is enter your maximum number of bids in the "BidBuddy" box, and the system will automatically place them at the most optimal times in the auction.
Using BidBuddy doesn't guarantee you will win an auction or even be able to participate in it. All auctions have a "No Jumper" policy, which means that you can't bid on an item once the price goes over $5 unless you placed a bid before it reached that point. In these instances, BidBuddy will return any used bids to you automatically.
You can prevent this from happening by putting in a manual bid early in the auction to secure your place.
How to Earn Free Bids
DealDash rewards users for bidding on auctions by letting you accumulate free bids for spending time as the highest bidder on certain items. All bidders will see a "Time as Highest Bidder" meter on the bottom of their screen.
This will start to fill up whenever you are winning an auction, and you will receive free bids whenever it fills up. Each time the bar fills, your level will go up, and you can earn more free bids per level.
Winning Limits
DealDash auctions aren't a free-for-all, as the company imposes limits on winners to keep things competitive and fun for all users. For example, you can only win the same item once every 30 days. If you win an item and have BidBuddies set up for winning that same item in other auctions, those bids will be automatically canceled and returned to you.
There's also a limit of 50 auction wins per week. Again, you'll have any unused bids returned to you once you hit that maximum.
The site also forbids you from colluding by bidding on the same auctions as your friends or family members. DealDash claims to use sophisticated software to monitor bidding systems to scope our bidders who don't comply with this policy.
If you violate this policy, your wins will be voided, and you may become permanently suspended from future bidding without an option for receiving a refund on your bids.
Are DealDash Auctions a Good Deal?
We wanted to learn whether bidders are scoring bargains with their DealDash wins, so we made this chart of some of the most recent auction items on the site to find out.
| Item | Final Bid | Total Cost for All Bids* (Assuming $0.60 per bid) | Total Bids Placed By Winner* | Buy It Now Price | Price (Amazon) |
| --- | --- | --- | --- | --- | --- |
| Chef's Design Essential 3-Piece Cookware Set | $0.02 | $1.22 | 1 (est. cost $0.62) | $164 | $124.25 |
| Cross Easy Writer Ballpoint Pen (Set of 10) | $0.09 | $5.49 | 2 (est. cost $1.29) | $350 | $129.95 |
| 425 Bid Pack | $0.81 | $49.41 | 23 (est. cost $14.61) | $255 | NA |
| Judith Leiber Amethyst Ladies Perfume | $31.20 | $1,903.2 | 1031 (est. cost $649.8) | $175 | $58 |
| Bolivaint Soto Satchel | $9.62 | $586.82 | 196 (est. cost $127.22) | $1,850 | $495 |
| Ashlynn Avenue Bowery 18k rose gold plated ring | $3.97 | $242.17 | 85 (est. cost $54.97) | $145 | $80–$100 |
| Wilcott Weaves Island Honolulu Rug | $21.42 | $1,306.62 | 730 (est. cost $459) | $2,180 | $2,180 (company website) |
*Note that these cost estimates assume a price of $0.60 per bid. The actual cost might be lower based on sitewide sales, if the bidder bought package deals of bids, or if they earned extra bids by winning auctions.
As this chart shows, there's a lot of variation in how much of a deal you are getting on DealDash. One lucky user spent less than $2 for a three-piece cooking set, while another paid $650 for a $175 perfume package. In most cases, though, the winning bidder came away spending far less on their purchase than if they bought it outright.
However, unlike most auction formats, all the losers on DealDash are paying for the auction too. The sight shares fewer details about the bidding history of non-winners, but you can expect that many are placing close to the same amounts of bids as the auction winners but are coming away empty-handed unless they decide to pay far more to buy the product at the listed retail price.
Bid Pricing and Refund Information
DealDash operates in a pay-to-play model, which means that you need to purchase bids before you can participate in auctions. That's a good thing for anyone at risk of getting caught up in the thrill of the chase and not realizing how much they are spending while trying to win.
The most common way to get bids is through purchasing bid packs of various sizes. These can range from 300–5000 bids, and they can be used on any auctions of your choosing. All bids must be used within 365 days of purchase; otherwise, they will expire.
Shipping is free on all orders, and winners can expect their purchase to arrive within 14 days. DealDash is only available for bidders in the continental U.S., excluding Hawaii and Alaska.
If you aren't happy with your purchase once it arrives, you can contact customer support within seven days of receiving it to work on a solution. DealDash will replace any item that arrives damaged defective, or in a way that doesn't match the product description at no cost to you.
Analysis of Customer Reviews
DealDash has more than 2,600 reviews on Trustpilot that average about 4.5 stars. Here's what customers are saying in those reviews.
Common Compliments:
Takes some time and experience to start winning auctions
Great customer support
BidBuddy makes it simpler to win auctions
Bidding is as fun as going to the casino or winning the lottery
Common Complaints:
Listed prices for items are often higher than the actual value
Some customers experienced slow shipping time
The same people tend to win a lot of auctions
DealDash vs. QuiBids and CentBids
Those who love online auctions have several sites to consider besides DealDash, including Quibids and CentBids. Here's how they compare.
| | DealDash | QuiBids | CentBids |
| --- | --- | --- | --- |
| Auction Style | Auctions increase in $0.01 intervals and ten seconds. You must pay for every bid, even if you lose. | Auctions increase by $0.01 per bid, and each bid adds twenty seconds to the clock. You must pay for all your bids, even if you lose the auction. | Auctions increase in $0.01 intervals and ten seconds, you must pay for every bid, even if you lose. |
| Cost Per Bid | $0.12–0.60 | $0.40 | $0.44–$0.75 |
| Buy It Now Feature? | Yes, all bids on the item will be returned to you if you utilize it. | Yes, the feature subtracts the cost of the bids you already placed from the listing price. | No |
| Available Items | Electronics, home goods, jewelry, accessories, personal care items, etc. | Electronics, home goods, personal accessories | Predominately electronics |
| Shipping Restrictions | Free shipping, sales limited to the continental U.S. | Free shipping available across the U.S. | Free shipping across the U.S., Argentina, Chile, Colombia, the Netherlands, Ecuador, and Mexico |
You likely noticed that these three sites operate in much the same way. You pre-buy bids, which are then used to bump the price of each auction up by a penny and add some time to the clock.
You must pay for every bid you place, but in the cases of DealDash and QuiBids, you can recoup that money if you purchase the item from the site at retail price. CentBids doesn't seem to offer this feature.
How do these sites differ? DealDash currently offers the lowest pricing per bid at $0.12 each, though this price is subject to change. The site also seems to offer the widest variety of products to bid on. Whether you find them to your taste is a personal matter.
Regardless of the site you sign up for, there's a good chance that you can score some good deals if you choose to bid on the right items. You'll have the best chance of success if you plan your bids carefully and go for the lower value items that don't attract a lot of attention.
The Bottom Line: Is DealDash Worth It?
At first glance, DealDash will likely look like the world's best bargain or a complete scam. The reality falls somewhere in between. This entirely legitimate site does offer opportunities for scoring great deals, but lots of purchases end up approaching the pricing for the company's (often inflated) retail listings.
You will likely end up disappointed if you turn to DealDash in an attempt to win a $10 iPad. Tech products are the most popular on the site and attract lots of attention, which lowers your chance of getting a bargain.
If you want to get great deals on this site, then pay attention to how many people are bidding on different types of items and take advantage of automatic bidding programs when possible to optimize your chances of winning.
Likewise, it's best to start the bidding process feeling comfortable paying the full purchase price of an item if you don't win the auction. This ensures you aren't throwing your money away if you get caught up in a bidding war you don't win.
Follow these tips, and there's a good chance you'll win some DealDash auctions and soon receive fun, unique products at a significant discount over retail prices.
Customer Reviews