Derma Max Reviews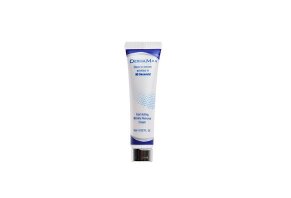 Using what the company claims to be a combination of ingredients that includes minerals, Derma Max says their wrinkle remover cream acts quickly and produces noticeable results. Our review examines that claim and compares it to other products.
What Is Derma Max?
Derma Max Fast Acting Wrinkle Removing Cream claims to fade discoloration while tightening the skin with a combination of minerals in as little as 90 seconds.
Made for men and women alike, the website says that Derma Max begins to work rapidly and in five minutes results should be visible. It goes on easily, while not caking when applying makeup on top of it.
Derma Max can be used for wrinkles, crows feet, forehead lines, and fine lines while helping to remove sagging, under eye bags and even dark circles.
Derma Max is an "As Seen On TV" product, under Emson Inc., a company that has been in operation since 1946. It promotes and distributes "innovative" products to over 100 retailers.
Let's take a closer look at this anti-aging cream and examine its claims to quickly and efficiently remove dark, under eye bags and smooth out wrinkles around the face.
How Derma Max Works
The Derma Max tube has an angled tip, which makes the cream easy to apply. For best results, you should wash and dry your face before applying the cream, which can be used daily, according to the website.
After the cream has begun to do its work, you can simply continue with your usual routine of skin care, including makeup. An added benefit is that the cream absorbs into the skin evenly, and therefore, doesn't show underneath your makeup.
Derma Max is made up of what the website calls "a breakthrough combination of skin tightening minerals," which is supposedly what causes the results to be so quickly seen.
What exactly these "minerals" are is not disclosed on the website nor was Derma Max able to answer the question for us when we called them.
Derma Max comes in two, 0.52-ounce tubes, which is supposed to last for two months and give your eyes a, "beautiful youthful," glow, according to the company.
How Much Does Derma Max Cost?
At the time of writing, the only place to purchase the Derma Max Fast Acting Wrinkle Removing Cream is directly on the website, which is buydermamax.com.
Your purchase comes with two tubes of the Derma Max cream, which is two payments of $29.95, rounding up it comes out to almost $60. Free shipping is included.
Sales tax is applied for certain states, while a shipping surcharge is also added for other states, all of which are listed on the website. The website also has a 90-day money-back guarantee, not including the cost of shipping.
If there are any issues with the product, or you need to return it for some reason, the best way to reach Customer Service is by going to www.customerstatus.com.
The return address is:
ATTN Returns
400 Returns Road
Wallingford CT, 06494
How Does Derma Max Compare To Competing Brands?
There are countless creams and moisturizers available to help treat the issues of dark bags under the eyes, crow's feet, wrinkles, and the like. We will take a look at two highly-rated creams on Amazon.
The first example is Fine Vine Natural Multi Effect Eye Gel, an organic anti-aging, puffiness reducer and skin firmer. It is made in the USA with natural and non-harmful ingredients, which are openly labeled.
A 1-fluid-ounce jar of Fine Vine costs $19.97 on amazon.com. It is a "lightweight formula," which is beneficial for those with sensitive skin, and the company claims the gel doesn't irritate the eyes once applied.
Some key ingredients include aloe vera, plant stem cells, vitamin E and hyaluronic acid, all of which help to renew and revive skin.
On Amazon, the customer's star-rating is a 4 out of 5. Many positive remarks were said about this item, including that it is "hydrating," with "noticeable results," and they are "very pleased with the product."
A second cream available for similar issues is the Organys Spark Rejuvenating Eye Formula, an anti-aging moisturizer that the company claims helps lighten dark circles, puffiness and fine lines around the face.
Organys describes itself as an eco-friendly brand that gathers its ingredients "responsibly," while creating small batches of the products.
A 0.5-ounce jar costs $16.97 on amazon.com. Its key ingredients include anti-wrinkle peptides, vitamin C, hyaluronic acid and caffeine. The Organys product contains no color, sulfates, parabens, phthalates, SLS, PEG or gluten.
Thousands of customers on Amazon have rated this product, on average giving it a 4.2 out of 5 stars. Popular positive remarks included: it "lessens the darkness" under eyes, while being "non-irritating," and an "excellent value."
The company claims this "super serum" helps maintain tighter looking, healthier skin that is youthful and "awake."
Both of these products have considerable positive feedback regarding the beneficial results they provide..
With long-term use, it seems the Fine Vine Natural Multi Effect Eye Gel and the Organys Spark Rejuvenating Eye Formula could deliver results at a better value than the Derma Max, which is more expensive and lacks customer feedback.
Our Conclusions About Derma Max
As we have looked over Derma Max Fast Acting Wrinkle Removing Cream, and its claims to quickly diminish the bags and dark circles under the eyes, it seems unclear whether or not this product actually works.
The product is said to be easy to use, with a slanted tip, and can cover dark circles and tighten the skin in five minutes. While the website raves about its amazing results, there isn't any solid information about ingredients.
We explored alternative products that can offer the same kind of outcome, including the Fine Vine Natural Multi Effect Eye Gel and Organys Spark Rejuvenating Eye Formula. We believe these products have an upper hand when it comes to consumer feedback.
A couple of points to consider are that both of those products openly list their ingredients and are brands that claim to be natural and use quality ingredients in their products.
This is vitally important, especially when addressing a problematic and sensitive area like the eyes. You want to be sure of what you're putting on the skin so close to your eyes. Along with that, it should also be noted that Derma Max is a more expensive option when it comes down to the amount of product you are getting for your money.
Derma Max may, in fact, be an excellent product, but at the time of writing, little information was available to help our understanding of how this product operates and compares to other similar products. With the lack of known ingredients, which are listed very generally, and no customer reviews, it is difficult to assess the true value of Derma Max and whether or not it lives up to its claims.
1 out 1 people found this review helpful

Don't order!

By Shannon M.

,

California

,

Sep 11, 2019
Verified Reviewer

Do not order from these people! I ordered this over four weeks ago and haven't heard from them. Tried twice to email them and it says the message was refused! Just a rip off! Don't order! Don't order! Don't order! Don't order!

Bottom Line: No, I would not recommend this to a friend

---

Advertisement

---