Eargo Plus Reviews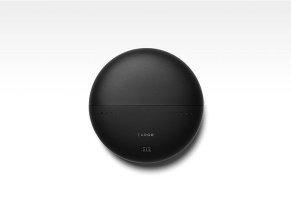 Invented by Dr. Florent Michel, the Eargo Plus personal sound amplification product uses proprietary technology to comfortably improve speech clarity.
About Eargo Plus
Compared to the original revolutionary hearing device, the updated Eargo Plus features improved speech clarity, the ability to detect higher-range frequencies, and replaceable Flexi-Fibers and wax guards for added convenience.
Both versions are intended for mild to moderate hearing loss (i.e., they won't restore normal hearing, so be sure maintain realistic expectations), fit inside the ear canal perfectly, so they're virtually invisible, are easy to use, incredibly comfortable, and deliver crisp, natural sound.
Even directly from the box, you just have to give the devices a tap, adjust the preset settings if necessary, and insert in your ear canals. And if you need any help, the company offers a team of licensed hearing professionals and hearing helpers for assistance during your first few weeks of use.
If you're experiencing mild hearing loss, but don't want to pay a high price for (often bulky) prescription hearing aids, should you choose a personal listening device instead? And if so, is Eargo Plus necessarily your best option? Here, we'll help you decide.
What Causes Hearing Loss?
Like other conditions such as vision loss, hair loss, and weight loss (to name just a few), the American Speech-Language-Hearing Association reports there can be many different causes of hearing loss, including diseases like Ménière's and otosclerosis, some medications, excessively loud noises, and traumatic brain injury.
One of the most common causes is age-related hearing loss, formally known as presbycusis, which affects approximately one in three people in the United States between the ages of 65 and 74, and nearly half of those older than 75. Here, the accumulated damage over the years can reach a point where the hair cells in the inner ear no longer function properly, leading to diminished sound.
Regardless of the underlying cause, once an individual's hearing loss reaches a certain point, their doctor may prescribe hearing aids. The National Institute of Deafness and Other Communication Disorders (NIDCD) tells us these have three basic parts:
"A microphone, amplifier, and speaker. The hearing aid receives sound through a microphone, which converts the sound waves to electrical signals and sends them to an amplifier. The amplifier increases the power of the signals and then sends them to the ear through a speaker."
With these details in mind, let's compare Eargo Plus' functionality.
How Does Eargo Plus Work?
From a functional perspective, like a standard hearing aid, each Eargo Plus unit features a microphone at one end that picks up sounds from your surroundings and amplifies them, while the speaker at the other end broadcasts these enhanced sounds to your eardrum.
Unlike many traditional models that feature behind-the-ear microphones, though, these patented, class 1 medical devices fit into the ear canal and amplify sound within your range of sight, just like your natural hearing.
Important note: Despite this, the company emphasizes that Eargo Plus devices will not restore normal hearing, and are only intended for those experiencing mild to moderate hearing loss.
Another big distinction is Eargo's patented Flexi Fibers, which are made from medical grade silicone and suspend the devices in your ear, for a natural feeling that doesn't block the canal, while keeping them firmly in place and allowing for plenty of airflow. Furthermore, the angle of these fibers are said to help keep the canal clean, since they can remove earwax every time you take them out.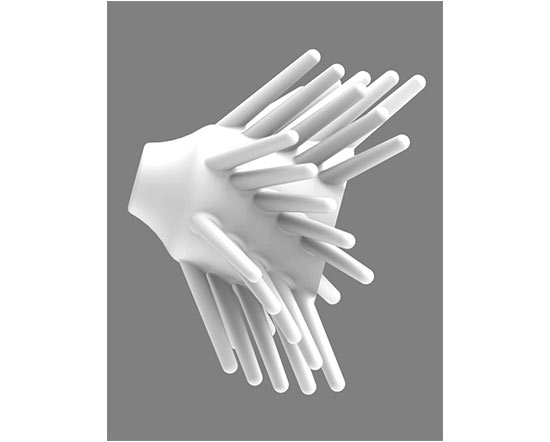 Shown here are Eargo Plus' patented and removable Flexi-Fibers, which are said to maximize comfort, air flow, and sound quality. Image credit: Eargo, Inc.
From a sound perspective, these Flexi-Fibers can allow some ambient low (bass) sounds to pass through, which means that Eargo devices mainly amplify the mid and high (treble) sounds.
In addition, each Eargo Plus unit features four sound profiles (or SPs); low, medium, high, and max, which are designed to work for the majority of people with mild to moderate hearing loss.
They also feature an acoustic switch, which allows you to change the volume and sound profiles by holding your hand flat with your fingers together, and then gently and rapidly double-tapping your ear. Once this occurs, you'll hear the number of beeps correspond to the current sound profile.
Finally, Eargo Plus devices offer layered noise reduction technology for "cleanly amplified sound and an extended frequency range up to 7750 Hz;" greatly reduced background noise, as well as active feedback cancellation technology and a special equalization curve designed for phone calls.
When fully powered, the website indicates your Eargo Plusses will operate all day, and can be recharged in about six hours using the included portable carrying case charger (which itself will hold a charge for about a week). All you have to do is slide each device into its port and the case's six indicator lights will tell you how much charge remains, while beginning the re-charging process.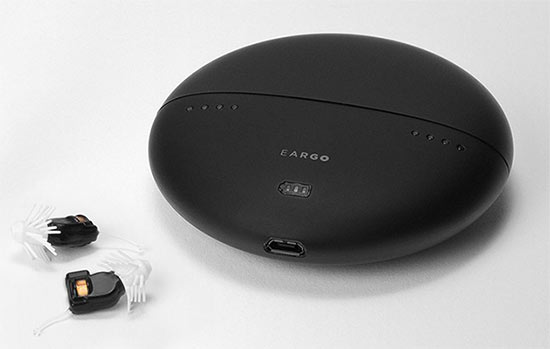 Each Eargo Plus device has its own port inside the portable charging case, which features six indicator lights, a micro USB port, and the ability to fully recharge your devices in about six hours. Image credit: Eargo, Inc.
Could Eargo Plus Cause Any Side Effects?
Per Eargo's user manual, it's possible to experience minor itchiness, redness, and irritation as your ear becomes accustomed to having an object in it. If this occurs, you should reach out to the company.
However, if an allergic reaction occurs or "you experience inflammation, discharge from the ear, excessive wax or other unusual conditions," you should contact a physician.
Finally, keep in mind that Eargo Plus is only intended for those with mild to moderate hearing loss, and is not designed to address symptoms related to tinnitus.
How Much Does Eargo Plus Cost?
There are two ways to purchase Eargo Plus personal hearing devices:
12-months financing; $176/mo
Single payment of $1,999
Each one includes two Eargo Plus devices, charger, replacement Flex-Fibers (six regular and six large sizes), cleaning brush, shower stickers, micro USB cord, and USB plug.
Standard shipping (3-5 business days) is free, while accelerated shipping (1-2 business days) is available for an additional $25 fee.
According to the website, Eargo Plus' Flexi-Fibers will need to be replaced once every two to three months, although it could be more frequent if your ears produce an above average amount of wax. These were available for $39.99.
Wax guards ($24.99 for a set of 15) will need to be replaced every 3-5 months.
All Eargo Plus orders come with a 45-day money back guarantee and a 12-month warranty against manufacturing defects, which you can request by contacting customer support at 800-61-EARGO.
Is Eargo Plus Covered by Insurance?
Eargo's FAQ emphasizes that the company "does not handle any insurance reimbursements. Please check with your insurance provider to see if your plan offers any coverage for hearing aids."
However, a company representative reached out and let us know they "work with providers to help make the device more affordable for our clients."
What Can We Learn From Eargo Plus Customer Reviews?
Eargo Plus had 168 customer reviews and five-star average rating on the manufacturer's website at the time of our research. There, most compliments appeared to revolve around improved hearing, ease of use, comfort, invisibility, and helpful customer support.
What few complaints there were (no reviews were rated lower than three stars) frequently referenced less noticeable results than expected.
Outside of these, the only other direct feedback we encountered was on HearingAidKnow.com, where the author noted they were well packaged, featured quality manufacturing, and fit nicely in his ears (they were hidden and didn't feel like they'd fall out). He also appreciated the lack of sound feedback.
In the end, he summarized: "I wear a set of top of the range hearing aids every day. While I am aware that the sound of the Eargos aren't exactly right for me, they perform pretty well in non-difficult sound situations as compared to my usual set."
From a company perspective, Eargo Inc. held an A+ Better Business Bureau rating, with one positive review and eight closed complaints, as of 11/7/17. Most of these revolved around warranty/refund concerns, although a company representative responded in each instance with a solution.
The devices were invented by Dr. Florent Michel, an ENT surgeon who claims he got the idea for Eargo during a fishing trip where he wondered if "a hearing aid could be modeled after the shape of a fishing fly."
Eargo Plus vs. Lucid, Kleersound, and Other Personal Hearing Devices
Before diving into the details, let's make a quick—but very important—distinction.
What's the Difference Between a Personal Sound Amplification Product & a Hearing Aid?
As computing power grows and processor size shrinks, personal hearing devices (also commonly referred to as personal sound amplification products, or PSAPs, as well as hearing amplifiers) are becoming increasingly common.
Like traditional prescription-only hearing aids, the Federal Drug Administration (FDA) notes that PSAPs can "improve our ability to hear sound," are wearable, and often feature some of the same technology.
But the difference is that hearing aids are "intended to compensate for impaired hearing," whereas PSAPs are not. "Instead, they are intended for non-hearing-impaired consumers to amplify sounds in the environment for a number of reasons, such as for recreational activities," the FDA says.
Are There Other Products Like Eargo Plus?
We encountered many other generic in-the-ear PSAP models during our research that were sold on marketplaces like Google Shopping, Amazon, and Walmart.com; some, such as Ampli, for as little as $35. While we didn't test any of these devices ourselves to provide firsthand feedback, we don't think it's realistic to expect low-cost models to perform as well as higher-priced ones.
Of course, this is in addition to listening assistance devices that fit behind the ear, as well as those that look like Bluetooth earpieces that pair with your smartphone and allow you to talk.
Long story short: There a perhaps hundreds of different PSAPs available at just about every imaginable price point, build quality, and design spec. But focusing only on high-end in-ear devices competing for the same market segment as Eargo Plus, we encountered devices like the Etymotic Bean, Kleersound Personal Amplifier, and HEARNA. How do they compare?
| PSAP | Price | Battery Life | Special Features |
| --- | --- | --- | --- |
| Eargo Plus | $1,999 | All day, recharging case | Portable re-charging case, Flexi-Fibers, 4 amplification levels, hands-free sound adjustment |
| Etymotic Bean | $399-$400 per pair | 7-10 days, standard hearing aid batteries | Hi-fidelity sound, no high-level distortion, enhances only soft sounds, 2 amplification levels, multiple ear tips |
| Lucid Audio Enrich PRO | $399.95 | None listed, uses size 10 batteries | Proprietary digital sound processing circuitry, 4 listening modes |
| Kleersound Personal Sound Hearing Amplifier | $$349 | None listed, uses size 10 batteries | 4-step preset volume control, 128 band-based automatic noise reduction, 2 ear tip sizes, automatic feedback removal |
| HEARNA HAS808 | $130 | 12-14 hours, rechargeable li-ion battery | Multifunctional volume adjuster, noise reduction, 2 processing choices |
How to Purchase a PSAP
When choosing which in-the-canal (ITC) personal sound amplification product to purchase, EverydayHearing.com recommends that you start by keeping your expectations realistic, as "there is significantly limited data on their performance in real-world situations."
They continue to explain, "A few studies have looked at the performance of several PSAPs using real-ear measurements and found that they under-amplified the high frequencies and over-amplified the low frequencies."
As such, if you're experiencing hearing loss, the first person you speak with should be your doctor. After properly diagnosing you, they can advise whether or not a PSAP is worth the investment—and if so, which brands might deliver the most bang for your buck.
EverydayHearing also emphasized that one study indicated PSAPs priced lower than $100 tended to perform worse on speech understanding measurements than those over $100. So, it really could be the case that you'll get what you pay for in this instance.
But is Eargo Plus worth the meaningfully higher price than most of the competition?
Our Final Thoughts About Eargo Plus
In the end, choosing a personal sound amplification product is just that—personal. As such, no single device will meet everyone's needs. But, if invisibility, comfort, and ease of use are important to you, and budget isn't an obstacle, then Eargo Plus might be the right option.
And if it doesn't work out, the company seems to stand behind it with a 45-day refund policy, which should provide plenty of time to decide if it works for you. Just keep in mind that you'll lose your original shipping charges (if you chose the accelerated option), plus whatever it will cost to ship the PSAP back to the manufacturer.