Earnin App
This company has claimed this profile, is getting alerted on any new customer reviews entering this page, and may engage in dialogue with its customers to address their matters.

Companies cannot pay money or provide goods in order to remove or alter customer reviews.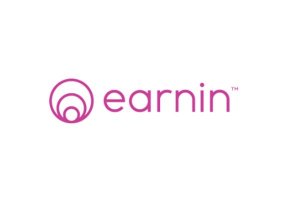 Summary
Earnin provides you with an ability to cash out up to $100 per day, but not in excess of $500 against your paycheck in the form of a loan with no fees or interest. Learn exactly how it works.
Earnin App Reviews - How It Works, Is It Worth It?
What Is Earnin?
Earnin offers loans based on a borrower's paycheck, but they're not a payday lender. They may require that money to be repaid by the next paycheck.
Earnin markets itself as a cheaper alternative to payday loans, which have notoriously high fees and predatory practices.
Is that really the case, or is Earnin just the next evolution of the payday loan? This review examines Earnin to help determine whether it's the right solution for your financial needs.
How Earnin Works
Users can request up to $500 against their paycheck. In exchange, they'll be asked to pay a "tip" to Earnin, usually about 10% of the total amount. The tip is optional, and Earnin claims to not retaliate against customers who decline to tip.
Earnin does say that if their whole user base starts tipping less, they'll have to decrease total payouts to customers. For example, instead of borrowing $500, you may only be able to get $350. But the company says that it doesn't change payouts to individuals based on their personal tipping level.
To get started, new users download the app, which is available on both iPhone and Android devices, and create an account.
Next, they enter the following information:
Pay type: On an hourly basis, per ride/task, annual salary or other
How they get paid: Direct deposit to your checking account, direct deposit to savings, on a prepaid card or by check
If they commute to work or work from home
The app then asks for an employer's address. Earnin will then request access to the phone's location, which is how it verifies when you're at work. The app tracks when you arrive at work and when you leave.
Because the app uses your time at work to verify hours worked, only people with traditional jobs are eligible for this program. Those who work from home or are self-employed don't qualify.
Earnin does not lend to the following types of workers:
People working for Uber, Grubhub, DoorDash, Instacart, and other gig economy employers
People who work in residential areas, including nannies, gardeners, and plumbers
Emergency workers such as law enforcement, EMS and firefighters
People who travel for work, including truck drivers and flight attendants
Essentially, you have to work at a recognizable place of business. If you're a software developer who works out of a coworking space, you probably won't be eligible.
Earnin doesn't check your credit when you request a Cash Out, so the amount won't show up on your credit report. They also claim to not send users to collections if the amount isn't repaid.
Earnin encrypts all bank account information to keep it safe from hackers. They don't store credit card information for the Cash Back program and use a PCI Level 1 secured environment, which is the highest available. To date, there have been no data breaches with Earnin.
Cash Back Rewards
When users sign up for Earnin, they have to link their debit card to the app. They then get the option to link the card for cash-back rewards at various retailers. Users can also link a credit card to earn more rewards.
Consumers can earn between 1 to 10% at both online and local stores and restaurants. There's no minimum necessary to redeem rewards, and they become available within a few days after purchase. Rewards are deposited to the main checking account linked with the app.
Earnin's cash-back program only applies to MasterCard and American Express cards, but the site says Visa cards will soon be available. The site doesn't mention anything about Discover cards.
Health Aid
Health Aid is an Earnin service that negotiates medical bills for you, a spouse or a dependent. You have to upload a copy of your medical bill, at which point Earnin will contact the provider and either put you on a payment plan, negotiate the bill or have it removed completely. This is helpful if you've just received a large medical bill you can't afford.
There are no mandatory fees with the Health Aid service, though you can leave a tip, similar to the Cash Out program. It's unclear how much the suggested tip amount is.
Balance Shield
Earnin offers a free overdraft detection service called Balance Shield Alerts. It notifies you when a bank account balance falls below a certain amount, which can be set between $0 and $400. The bank account must be linked to Earnin to receive notifications.
Customers can also enroll in the Balance Shield Cash Out program, which is like an overdraft transfer service. When an account dips below $100, Earnin will transfer $100 to prevent an overdraft. It won't charge any fees for this service the first time it occurs. Every subsequent time this happens, Earnin will charge a $1.50 fee.
What Makes Earnin Different from Payday Lenders?
The maximum amount a person can borrow with a payday loan is typically between $500 and $1,000. New Earnin users only get access to $100. If they repay the money successfully, their limit may be increased to $500. It's unclear how quickly an Earnin customer can gain access to this higher credit limit. Earnin may also decrease the limit if an account becomes overdrawn during repayment.
Earnin's fees are less than the average payday loan, which is around 400%. On a $500 Cash Out with Earnin, the user may pay a $50 tip which is around the suggested 10%. This is equal to a 260.71% APR, which is slightly less than most payday loans.
Payday lenders don't have the same strict employer rules that Earnin does. You can work almost anywhere to get a payday loan, though the lender will still request a basic pay stub.
Alternatives to Earnin
There are other ways to access quick cash besides using a payday loan or app like Earnin. Some companies let you request an advance on your paycheck, which sometimes come interest-free. Not every company is equipped to handle these requests, so ask the payroll department if this is an option.
Apps like PayActiv partner with employers directly to provide paycheck advances to employees. PayActiv charges $5 for every two-week loan and has a maximum loan amount of $500. This adds up to a 26% APR, which is lower than most payday loans and Earnin's 10% tip suggestion.
Personal loans are another less expensive alternative to Earnin, although this type of loan works better for borrowing larger sums, typically between $1,000 and $50,000. Personal loans have a fixed term, often between one to five years. The interest rate may be a variable or fixed rate.
A personal loan will appear on a credit report, unlike an Earnin loan. Consumers can take out a personal loan for a medical emergency, car repair, home remodel or other reason. It may be difficult to qualify for a personal loan with low or no credit, but it's still possible.
Most personal loans have lower fees than Earnin or payday loans. The highest APR a personal loan can have is 36%, and borrowers with good credit may qualify for rates as low as 4%.
Credit cards also have lower interest rates than Earnin, though still usually higher than a personal loan. If you already have a credit card and don't need more than a couple of hundred bucks, this is probably a better option than a personal loan or app like Earnin.
You may be able to negotiate with a lender or provider directly, depending on what you need the money for. If you owe $1,000 in medical bills, call the doctor or hospital's billing department and tell them you can't afford to pay in full. Most will have a payment plan option, especially if you're a low-income individual.
If you can't afford the heating bill, contact the utility company and ask about their payment options. It never hurts to call and ask, especially if you've been a responsible customer in the past.
The Bottom Line
Earnin may only be worth using if you're in desperate need of money, are absolutely positive that you'll have the funds by your next paycheck. It's a last-ditch effort that should only be used if you've run out of options.
Because Earnin may expect a high tip, you shouldn't rely on it for buying Lizzo tickets or anything else extra. Think of Earnin as a last resort. If you use it once for a true emergency, uninstall the app once you've repaid the money so you're not tempted again.
Customer Reviews
Posted on Dec 14, 2019
Earnin is all good
I like the app! The only thing is I always borrow my money back...but it is always available right away. I have Dave and Brijit too...but Earnin has my money right away. Also, I have to go to the location so personal days don't count.
Bottom Line: Yes, I would recommend this to a friend
Posted on Jun 28, 2019
Never using again
Couldn't get a straight answer during chat with customer service and it took about 3 to 5 minutes, sometimes even longer for them to reply. Mind you, I work night shift so it was three in the morning there, couldn't have been that many people they were servicing. Plus Estella was extremely rude and even ended the chat on me when I was just trying to get some answers. I don't owe you guys anything, I just needed answers about disconnecting my bank from the app and deleting my account because I could not for some or whatever reason and she couldn't give me a straight answer. She was extremely rude and condescending. I will no longer be using Earnin. I will delete my account as soon as I'm able to recover it. I couldn't believe the crappy customer service.
Bottom Line: No, I would not recommend this to a friend
Posted on May 14, 2019
I haven't started and already it seems shady.
I haven't even used the service yet and already it doesn't seem like it's going to be a good fit. It calculated my pay date 1 day earlier than it's actually supposed to be, which makes me assume that the info is going to be calculated that my paydays are Thursday. My official payday is Friday and always has been. I tried the chat and got the same lame excuse that my bank processes paydays 1-2 days earlier. Now that may be the case but that's the exception, not the rule. I just don't know why they would want to set someone up to overdraft.
Bottom Line: No, I would not recommend this to a friend
Posted on Apr 11, 2019
Easy to use
This app is great! Just don't get stuck always needing it or relying on it!
Bottom Line: Yes, I would recommend this to a friend
Posted on Feb 25, 2019
I'm no longer going to use Earnin
I had no issues with this app before. It was convenient and worked pretty fast. I had been using it for a couple of months, even referred my adult children to use it.
Fast forward, I changed my bank account number and all types of issues arose. I wish I knew the names of the two young ladies who helped me before, they were the absolute best. Not today! Today this girl named Estella was condescending in her tone even by chat. I explained to her that it says I can only cash out $4. I make much more than $4 a day. She says then how come your deposit is so low. I explained that I use another bank that apparently they don't partner with so the majority of my check goes there and only a $100 goes into this account every two weeks. Never been a problem. She says it's a problem now. But her answers seemed like she was copying and pasting them. She failed to listen and just kept repeating herself.
Finally I got frustrated and asked for a supervisor. A man named John Q (which seemed like a fake name if you ask me) entered the chat and basically copy and pasted the same answers. I said I never had an issue before, he says well your account was set up wrong. You mean to tell me after months of using it now my account was set up wrong? Then he proceeds to tell me to deposit over 50% of my check into this bank and then I can cash out again. Are you kidding me? You can't tell me where to put my money. My money is split into two different accounts for bill reasons. He just kept saying this is policy. I tried to reason with him telling him I never had an issue before and he kept saying well sorry but this is how it is now.
I was more than frustrated and disappointed and even told the people I referred to delete the app, it's not worth the headache.
Bottom Line: No, I would not recommend this to a friend
Posted on Feb 19, 2019
This is a scam
They will draft your payments one day before your paydate overdrafting your account. You won't find out because when you click on paydates they have the correct info, but one day before your payday you're slapped with an overdraft fee on your account.
They also don't have an 800 number so reaching them is a nightmare. It's through email and every email is like starting over and over again.
Bottom Line: No, I would not recommend this to a friend
Posted on Jan 10, 2019
They are absolutely terrible
They took more money from my account than what I cashed out and caused an overdraft fee. They are a scam, they have told me for weeks to contact technical support through email and refuse to email me back. They promised to leave my account as is until the issue was resolved and they lied to me. They are thieves and will gladly take more money than what they gave you, knowing very well that there is 0% interest rate and it's 100% free to use. They owe me $28 and refuse to pay it back.
Bottom Line: No, I would not recommend this to a friend
Posted on Dec 6, 2018
Did not get any money
The Earnin app kept my money and refused to answer emails. They lied about everything and still have not resolved my issue. They are horrible. They will not answer an email and will not help.
Bottom Line: No, I would not recommend this to a friend
Posted on Sep 28, 2018
App is awesome!
The only time I have had minor issues is when I changed jobs when they tried to withdraw the money and it wasn't there, and you have to send an email to customer service explaining your situation. It could take up to a couple of weeks to get everything verified when switching jobs because, of course, you have to work and they have to track that hence the app. But now that I am at a stable job and working consistently, this app has been great and helps me when I need it. And you don't even have to tip or pay a fee if you don't want to. And that's why I have no complaints, if you have to complain about not being able to borrow money then you probably don't need it. The app is very simple and easy to navigate. I would definitely recommend.
Bottom Line: Yes, I would recommend this to a friend
Posted on Sep 12, 2018
This app is the biggest headache
I signed up for this app thinking it would provide relief to help pay bills and make my in-between paycheck days less stressful. I was so wrong. This app has only added to the stress, and their customer service ticket system is a complete joke. They've copped out of accepting accountability and actually answering questions about your specific situations by not offering a phone number to talk to a live person.
I started this app with a max of $150. Every time it was time for them to draft my account to be paid back for their loan it was never an issue. I was never over-drafted and my check which has always been five times the max they allotted me, was always posted when they were ready to draft (so there was never an issue of not having enough funds to cover repayment of the loan). Yet every time I tried to go back and cash out again, there was always a message saying they were waiting on my bank to send updated transactions and it should take only a day. Two days later I'm still waiting to cash out.
Earnin has their money but I can't cash out again, so of course, I'm extremely annoyed. I go through their ticket process to get help since again they don't have a phone number. It takes at least 4-5 hours, sometimes a day, to ever hear back from anyone. When I finally heard back I was told to send a screenshot of my paycheck hitting my account and Earnin taking their debit to speed up the process, since apparently, my bank was taking too long to send it to them.
So I sent the screenshot, and wait another 8 hours without hearing from anyone, so I reach out again and only get a response after the issue had already resolved itself. So since then, I've been stuck in the same cycle of having them draft my account but dragging their butt to update their app so I can cash out again. To try and be prepared, I will send them a screenshot of my account as soon as it drafts to hopefully speed up the process, but no, I have to go through this same song and dance every freaking week.
To add insult to injury, they decreased my max by $50 with absolutely no explanation. Per the app's FAQ, if you use the app regularly, keep your bank account info updated, tip, and don't go negative, your amount should increase. I had already been doing all of that so I didn't understand why my max would decrease not increase. So I go through the perils of submitting another ticket through the app, and after waiting hours between each response, all I get is person after person, copying and pasting the same generic FAQ answers I already read; they didn't answer or address my concern satisfactorily at all.
So to me, even though I'm tipping and using this app regularly, I was decreased with no explanation. The app is a headache and there is zero accountability for their errors. I am currently again waiting to cash out three days after they took their money from my paycheck, and I've had a ticket submitted for over 24 hours and have heard nothing from anyone.
Do NOT use this app! Save yourself the headache.
Bottom Line: No, I would not recommend this to a friend
Posted on Aug 16, 2018
Monkeys working for them
Their customer service is really a joke. I reached out to "support" explaining that somehow, some way their system is still linking my bank info from my "closed" account which is not preventing me to open a "new" account. Their team's response was, "oh you have two accounts linked to that bank, maybe you want to remember and use your original one." WOW! Mind blown...this is support?
I went back and forth over two months and their team kept emailing to delete and redownload my app then reset password. Over and over again, which I had to wait 24 hours for every nonsense response. After asking their team to force close my account as I couldn't log in to close it myself, they responded with "please log in and click on the help icon to cancel your account." OMG!
I am at this point going to make it a point to tell everyone what a joke this app is. My account is still active with no resolution, which by the way I don't trust their services anymore and why I want all my information deleted and account closed. I'm contacting the Better Business Bureau.
Bottom Line: No, I would not recommend this to a friend
Our Promise to You
In order to safeguard you and ensure helpfulness and relevance, our compliance team manually assess every customer review before it goes live.
We have a zero-tolerance policy for fake reviews, and companies cannot control or alter any reviews at any time.