Earny Reviews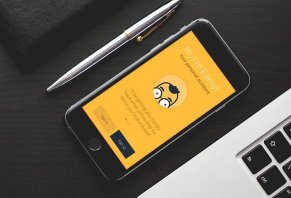 Price protection app Earny automatically searches out price-drop refunds on your behalf by tracking receipts sent to your email and purchases that show up in credit card statements.
What Is Earny?
Earny is a desktop and mobile price protection app that tracks receipts sent to your email inbox and earns you free money via price-drop protections associated with credit cards and stores.
The company is based in Santa Monica, Calif., and was started in 2015. Ilan Zerbib, Dori Yona, and Oded Vakrat founded the company. All three have tech experience and have launched a company before. The trio launched dating app Hashsnap.
Earny, their newest venture, is one of the few financial apps that crawls your emails and credit-card transactions to come up with refund money available through the policies of the stores from which you buy and the credit cards you use to make purchases.
However, just because the app is unique doesn't mean it's the best choice for you. To figure out if the app is really worth the trouble, you'll need to know the following information:
How exactly does the app work?
Which types of transactions get refunds and which don't?
Are users' experiences positive or negative?
We're going to cover each of those topics in this review. Our insights and opinions are based on our research of the app and of users who downloaded it.
At the end of our review, we'll wrap up with a quick section about the app's general pros and cons, and who we think the app is good for.
How Does Earny Work?
In order to use Earny, you have to connect at least two things to your account: your email address and a credit card.
The email address allows Earny to comb through your emails to find receipts. Adding a credit card is how Earny checks your transactions to find out if any of them qualify for a price-drop refund according to the card's terms and conditions.
For example, many credit cards in the Visa Signature program allow you to ask for reimbursement on purchases that go down in price within 90 days of your purchase. The Hyatt Visa and Chase Freedom Unlimited are good examples of cards that have this policy.
The World Elite program from Mastercard offers a 120-day Price Protection program. The Barclaycard AAdvantage Aviator Red is a good example of a World Elite Mastercard.
Claiming the Price Difference
Earny's desktop platform and mobile app have a feed that tells you when the software is tracking and making claims.
Once Earny recognizes there's a chance for reimbursement on a receipt or credit card transaction (Amazon is included, too), your claim will go through two main stages: tracking and claiming.
Tracking is Earny's everyday function; it's tracking your receipts and purchases. When you see "Claiming," then you know the software has found a price drop that's relevant to purchases you've made.
Earny will work behind the scenes to submit a claim to the retailer or credit card company. There's no guarantee that their claim will work, but the claim will be pending until there's a final word from the retailer or credit card company.
In the meantime, Earny continues to track purchases.
Should a claim be successful, Earny says it will take 7-10 days for the refund to show up on the card you used to purchase the item. You won't receive refunds for items that you purchased with cash; you'll have to handle those on your own.
There are three big exceptions to this, though: Chase, Mastercard, and Visa will mail you their refunds. Citi cards, on the other hand, will credit the refund back to your account.
Which Credit Cards Are Eligible for Earny?
One of the most interesting things about Earny is that only certain credit cards are eligible for their price protection service. Here is the list:
Chase
Citi
Visa
Mastercard
Each of these banks and credit cards has their own price protection programs. Earny works through those programs to get your refunds.
Now, if you are a Discover or American Express cardholder, you aren't eligible for refunds. Neither card "participates" in Earny's price protection refunds. If you own one of those cards, Earny is of no use to you when it comes to credit card purchases.
Those cards represent a small slice of all the cards in circulation, though; about 16% of all cards, according to research firm PaymentsSource.
Which Purchases Are Eligible for Refunds?
Earny doesn't make the rules for which purchases are approved and which ones aren't; those are up to the retailer or credit card issuer.
For example, most store price-drop policies are good for 30 days. Credit card price-drop coverages, according to Earny, range from 60 days (Citi) to 120 days (Mastercard).
So, any purchases whose price drops after those deadlines are ineligible. Fair enough, right?
Here is a list of the following exceptions found in the "Price Protection" section of a Capital One Mastercard that offers the World Elite Program's 120-day price protection:
Layaway items
Customized/personalized items
Jewelry, art, antiques
Refurbished or rebuilt items
Anything you buy from an auction
Professional services
Closeouts, limited quantity/discontinued items or going-out-of-business promotions
Plants and animals
Perishables
Tickets (airline, sporting event, etc.)
Cars, boats, motorcycles and the parts for each
Cryptocurrency and other currency-related items like coins
As you can see, there are a lot of little exceptions to the World Elite Program. Now, imagine a similar list for the Visa Signature program as well as Citi's program ("Price Rewind").
Along with all those random situations, Earny notes that all price protection programs put a $2,500 cap on the yearly refunds you can get. Mastercard is the only exception; you get four claims a year.
According to their website, Earny can save you an average of $300 per year. Your earnings will be sent to you as a summary at the end of every month.
How Much Does Earny Charge?
Earny doesn't require a monthly fee from you. Rather, they take 25% of whatever amount you get form each of your refunds. According to their website, those fees will be charged to your linked credit card on the second Monday of every month.
What Are Users Saying About Earny?
At the time of publishing, Earny's app received an average of 3.7 stars from more than 1,600 reviews in the Google Play store.
Many of the recent reviews were five stars. The only exceptions were two people who complained about things unrelated to getting a refund. One didn't like that the app asked permission to access photos and contacts. The other didn't like the idea of Earny having access to their email account.
In both cases, an Earny rep responded to their concerns with clear, polite advice.
The app received 4.6 stars from more than 4,200 reviews in the iTunes store. The two most recent reviews claimed the users received $4 and $100 in price-drop returns, respectively.
The Final Word: Earny's Pros and Cons
Based on our research of this app, we believe that Earny's strength is that it automatically searches out refunds for you.
Normally, you'd have to do this on your own, checking prices every day and keeping an eye out for price drops. In our opinion, nobody has time to do that for anything outside of a big-ticket purchase like a TV or computer.
In that sense, Earny is a pretty amazing app because it does all the searching for you and all you have to do is wait for a credit or check to show up.
We'd say the downside to Earny is that they take a 25% cut of your refunds. However, considering how much time they're saving you, it seems, in our opinion, well worth the cost.
For reference, a company we've reviewed, BillFixers, works on your behalf to negotiate rates on cable, internet, satellite and a few other services. They take 50% of your savings the first year and then the service is free.
Another potential downside is that Apple users seem to have a better experience with the app than Android users. Also, Discover and American Express cardholders are shut out from Earny's credit-card refunds.
In general, we believe this app is best for someone who uses their eligible credit card for most of their purchases and/or makes purchases that provide emailed receipts.
» See Also: Best Cash Back Credit Cards of 2018
Do not give out your credit card information...this is why

By Vince K.

,

Texas

,

Aug 7, 2019
Verified Reviewer

I signed up for Earny a while ago because of the positive articles and that it was tied to my Yahoo account, which I've had for years. Then, a little while back, Earny started offering me a pay service. While I think the concept is great, Earny has saved me around nine bucks in 6 months. So when it asked me to subscribe for a fee, I clicked decline EACH AND EVERY TIME. Then, low and behold, I was charged $59.88. No warning. No email saying you've made a purchase. I was just monitoring my credit card account and there was this random charge. My credit card company gave me their number, which wasn't publicized (another red flag) and it went to someone's cell phone with a full mailbox. Rep calls me back (thank you) and said they sent me a push notification and they have a record that I agreed to the charges. What? What reputable company sends a push notification and by virtue of viewing it, charges you? Rep, of course, backtracks.

BOTTOM LINE: Earny is preying on people who don't pay attention to bank statements and can't be bothered to dispute. I've learned my lesson. Yahoo mail is now my junk mail account and I will never give out my credit card number again for services like this. It had to cancel a credit card and dispute this charge. Waste of time.

Bottom Line: No, I would not recommend this to a friend

---

Earny gets the refunds but their fees can be concerning.

By Mary S.

,

Mays Landing, NJ

,

Aug 22, 2018
Verified Reviewer

They did as advertised and got me refunds. Still not for me. I didn't like linking my account to them, and they constantly asked for my contacts. I would never open others unknowingly to who knows what. I was between paychecks, and already funds were low, and their fee was charged to my account at the worst possible time. I liked the refunds but 25% going back out as a lump sum just doesn't work for me. Example, got lots of $0.97, $3.00, even $10.00, but it still hurt to pay them $24.48. Not for me - I removed their app site and hope that ends it.

Bottom Line: No, I would not recommend this to a friend

---

Advertisement

---

Updated review

It works now

After a lot of back and forth with the Earny support team, here's what the issue is: The credit card has to be linked into the account for automated refunds. It doesn't work any other way. And this part is the hardest part to get working; it may require multiple login attempts to get this to work. Once it is logged in, the refunds are automatic and appear on your credit card as credit. So be sure to check the linking part of the Earny app and to try to log in several times over the course of maybe an hour, it will finally say automated and stay on automated.

Bottom Line: Yes, I would recommend this to a friend

Previous review
Jul 31, 2018

It doesn't work. Save your time and grief.

I saw a ping from Yahoo that I could save money on my Amazon purchases. I signed up for Earny and it said that I had to link my Costco card and that I would be eligible for 90 (no...sorry 60) days of price protection. Great. I'm a frequent shopper on Amazon, and I would love cash rebates.

On June 30th I get an email saying:

"Look forward to your first refund soon!"

Great.

The next day I get this email:

"Earny found $115.98 in price drops on your purchases.

In order to get you those refunds and according to CitiBank's claim submission process - you MUST link your Citibank credit card account."

I log in and I see that my card IS linked. I email their support and I hear NOTHING.

On July 9, I get this email:

"Earny found $13.11 in price drops on your purchases.

In order to get you those refunds and according to CitiBank's claim submission process - you MUST link your Citibank credit card."

I emailed their support again.

On July 12, Deborah from Earny said:

"We apologize for the inconvenience. Due to Citibank's new claim submission process, you must automate your credit card ending in XXXX so that Earny can submit those claims for you.

This one time step will allow Earny to automatically send claims for all current and future refund requests."

Which I have no idea what that means. I log in and see that my card is linked. I respond with a screenshot showing that it is linked.

On July 16 I get a response from Deborah:

"I apologize for the delay. Upon checking, I noticed that your card ending XXXX is not fully automated. Please re automate your card to www.earny.co on your desktop web. If still not able to do so, please send us a screenshot."

I respond again immediately with a screenshot. She replies on Tuesday, July 17:

"We have recently solved this issue. Can you please re-enter your Citibank credentials so that Earny can send claims for your purchases again?"

I respond again that I have done this.

July 24 I get an email from Deborah:

"We apologize for the delay and inconvenience. We will look into this and get back to you as soon as we can."

Today July 26 I get this email:

"Earny found $16 in price drops on your purchases.

In order to get you those refunds and according to CitiBank's claim submission process - you MUST link your Citibank credit card account."

Definitely NOT ready for Prime Time.

(

read more

read less

...)

---

I mean...yeah. No, nothing, nada.

I downloaded this ap after I saw it went after $80 at Nordstrom's on my husband's credit card. I was excited and have spent the last three months seeing where "Earny" has tracked a few overpriced items on my end but hasn't done jack diddly with it. Frankly, I feel like this is a scam site because it sends no REAL notification about progress or why they aren't actually depositing the differences they find. I call BS. I'll give it ONE more month with my personal info then I'm blowing it up, in reviews specifically.

Bottom Line: No, I would not recommend this to a friend

---

Advertisement

---