eCornell Reviews
Claimed This company has claimed this profile, is getting alerted on any new customer reviews entering this page, and may engage in dialogue with its customers to address their matters.

Companies cannot pay money or provide goods in order to remove or alter customer reviews.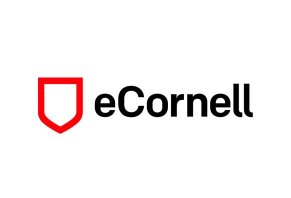 eCornell is an online learning platform intended to provide continued education and certification for students in a wide variety of subject matters. Learn what students are saying.
---
Very helpful

By Ryan H.

,

Atlanta, GA

,

May 22, 2019
Verified Reviewer

Overall Experience:

This course is accredited for the accumulation of PDU's for those seeking a PMP/PMI etc. I took a data analytics course and found it helpful. It was company-paid. This is not an online college, this is a professional development curriculum. For professionals that are seeking certification or seeking to renew certification.

You do need to be at the very least remedial in computer skills. I can see some individuals struggled in the reviews below.

Bottom Line: Yes, I would recommend this to a friend

---

Wonderful program!

By Amber S.

,

Los Angeles, CA

,

May 31, 2019
Verified Reviewer

Overall Experience:

The team at eCornell is efficient and helpful. The content is eye-opening and helpful to the best degree. I am so grateful for the support I received while working on each part of the certificate. Upon completion, I felt confident in my enhanced skill set and expertise. Thank you so much for providing this incredible service! I am looking forward to completing the master certificate next!

Bottom Line: Yes, I would recommend this to a friend

---

Advertisement

---

Best investment you can make!

Overall Experience:

Participating in eCornell's Women in Leadership program was one of the smartest decisions I could have made as a business professional. The eCornell platform delivers top-rate Ivy League instruction from the comfort of your own home, while your professors are as accessible as if you were actually in Ithaca! Everyone, from admissions to tech support to faculty, is fully invested in your success as a student. Plus, what you learn stays with you as you advance through your career. The entire experience is not only pleasurable, but it is also life changing!

Bottom Line: Yes, I would recommend this to a friend

---

Immediately applicable

By Lauren C.

,

New York, NY

,

Jun 4, 2019
Verified Reviewer

Overall Experience:

I just completed the 4 courses required for the Strategic Hospitality Marketing Certificate from eCornell. It took 2 months to finish, during which time the course material was immediately applicable and useful. In each course, I used the homework assignments (all part of a course-long project) as brainstorming activities to create action plans for projects that I am working on.

As part of a decision making entity, it is important for me to be able to use the right lingo to communicate effectively with those in the marketing functions of the organizations that I work with. It is also important that I know what the critical considerations are, what questions I need to ask, and what elements of the business need to be monitored, which were all very well addressed by the lectures.

I particularly appreciated that I was able to download the transcripts of the lectures, so that I am able to refer back to the notes I made in the margins which are a direct applications of the material to my work activities.

Bottom Line: Yes, I would recommend this to a friend

---

Invest in yourself

By Yvonne P.

,

Washington DC

,

Jun 4, 2019
Verified Reviewer

Overall Experience:

As a marketing professional the industry is rapidly changing due to the inclusion of technology, analytics, and evolution of social media. I was looking for a way to grow in my career without the sometimes costly commitment of an MBA. eCornell's Marketing Strategy certificate was a great fit for me and a great way to continue building my knowledge. Over the course of 5 months (you go at your own pace), I built my critical thinking skills and learned about how to approach branding from a smart and forward-thinking way. A few months later I received a great job offer.

Bottom Line: Yes, I would recommend this to a friend

---

Great Certificate Program

By Jennifer E.

,

Denver, CO

,

Jun 11, 2019
Verified Reviewer

Overall Experience:

I recently competed eCornell's Marketing 360 program and am extremely pleased with my experience. What I learned easily translates to real-world applications that I face daily.

The program is well laid out and executed. You register for each two-week class as you would like, with only a handful that required a prerequisite class prior to entry. I did mine as concurrently as possible and completed the program in a little over eight months.

The course material is thoughtfully created. Challenging but approachable. Appropriate for those with little background in marketing to those that are professionals looking to get up to date on the ever-evolving new technologies we are facing. eCornell's certificate program allows you to gain a great understanding, in some cases a relevant introduction to new ideas, and skills to help take your career and/or organization to the next level. You're granted easy access to additional tools to help you along the way, as well as to your instructors. The instructors are very helpful and often host an office hour to answer questions with other classmates or expand upon a topic(s) that you're covering in that particular class.

In many of the classes, I was able to complete my course work and have it translate directly to our organization. Often times, a project or program we were looking to implement was brought to a new level because of those learnings.

I highly recommend the Marketing 360 Certificate program! My employer is extremely happy with the results as well.

Bottom Line: Yes, I would recommend this to a friend

---

Great variety of courses in several industry sectors with excellent professors

By Nimesh P.

,

Tampa, FL

,

Jun 14, 2019
Verified Reviewer

Overall Experience:

Excellent availability of esteem faculty of Cornell Business School Faculty. Great real life cases to learn and apply the knowledge from the exercises to write a final report that is reviewed by world-renowned professors and their recommendations. I have taken 2 courses thus far and currently enrolled in a third one. I have earned a promotion and plan on taking a few more courses. I highly recommend eCornell for any professionals looking to boost their skill sets, from newly graduate to executives.

Bottom Line: Yes, I would recommend this to a friend

---

Advertisement

---

Completed two certificate programs through eCornell: Data Analytics and Blockchain for Business

By Ben L.

,

Seattle, WA

,

Jun 21, 2019
Verified Reviewer

Overall Experience:

My experiences have been fantastic and am looking for more relevant technology subjects. As a long time professional with a BS and MS degrees technology, I was not looking for any additional degrees. Rather, I wanted to get the latest knowledge in subjects that are applicable today and the future for professional growth. I also wanted to find a well-known and respected school for my resume and Linkedin profile. eCornell was one that I decided to go with after many hours of research. I really enjoyed the flexibility in consuming the short videos, articles, and class discussions per my availability after work. The weekly module drop and assignment due date kept me on track. The teachers (very qualified but different person from the videos) from related industries are very supportive when I reached out via email. The user interface of the website is good enough and all the class materials are available during the course. You can also download the entire course materials (without the video) in PDF for future reference. I now know enough about Blockchain technologies to suggest use cases with my company.

Overall, I am very pleased with my experience and would definitely enroll in more subjects that are of interest. Another plus is this course is administered by eCornell, which is part of Cornell and not a third party. My company doesn't recognize third-party admin on billing and providing a transcript.

Bottom Line: Yes, I would recommend this to a friend

---

Excellent course to prepare for the PHR Exam!

By Heather D.

,

Marion, OH

,

Jun 14, 2019
Verified Reviewer

Overall Experience:

Thanks to the PHR prep course through eCornell, I passed my exam on the first try. This course thoroughly covers the HR body of knowledge while giving you practical concepts that can be transferred to your career. The knowledge gained was very valuable to my application of the concepts on the exam. The instructor was top-notch and truly cares about the success of her students.

Bottom Line: Yes, I would recommend this to a friend

---

Excellent professional education opportunity

By Sunnie S.

,

Connecticut

,

Jun 19, 2019
Verified Reviewer

Overall Experience:

I originally searched for a program like this because as a Department Head at a mid-sized Public Library I felt that the financial piece of running a non-profit was a skill I would need to move to the next level in my career. I had just started thinking about my next steps and wanted to have the confidence that I could excel in this aspect of running a library before seeking a promotional opportunity. As it turns out the perfect opportunity came up a little sooner than expected and I was offered a position heading up my own library when I was halfway through the certificate program. I know having the courses on my resume and talking about them during the interview process gave the hiring committee assurance that I have a solid working knowledge of financial matters to guide our organization forward.

On a practical note I love that the courses are self-paced, but with a recommended timeline for assignments. This gave me the best of both worlds - knowing that if I completed assignments according to schedule I'd be finished on time, but also allowing me the flexibility to work ahead or play catch up when my work/life schedule got busy.

I expect that I'll refer back to my notes and the resources I received in my classes quite often in my new role and I recommend the online certificate programs that Cornell offers to all my colleagues and associates.

Bottom Line: Yes, I would recommend this to a friend

---

Food & Beverage Management Certification

By Sasha L.

,

Tennessee

,

Aug 14, 2019
Verified Reviewer

Overall Experience:

The F&B Management Certification is A+++++++. A MUST if you are developing a management career in hospitality. It's a fantastic, methodical program and filled with immediate on the job application steps and worksheets. Be careful though, once you take the one certification program, you'll get hooked and want to keep on taking more because these programs are sooooo good.

Bottom Line: Yes, I would recommend this to a friend

---

Buyer beware

By MJ B.

,

Alexandria, VA

,

Feb 10, 2019
Verified Reviewer

Overall Experience:

I am so disappointed in this experience. Perhaps it was too much to expect to learn data analytics online. BUT when the software gets in the way, the GUI is lacking in graphics and the instructors are anything but helpful, look out.

Firstly, the guy giving the video lectures is NOT the guy you will interact with. You will interact with a DIFFERENT PERSON each section of the course. No continuity and no way to get to know them.

The course was Data Analytics and Visualization, a certificate in three months. Three months!

The marketing materials state that the content is "accessible" to those not versed in statistics. Only a lawyer would say something like that. Yes, it is "accessible," but in the sense of you can get it online. Not in you can "get it" as concepts are not fully explained by anyone but the video instructor whom you CANNOT INTERACT WITH.

The software used has too much text and white space that could have been improved with more intuitive graphics. Hiding the "ask your instructor a question" under the "help" question mark icon (which is usually for technical assistance) was just one headache.

Discussions online seem to serve more to use as course work and you do not get a chance to "know" anyone which is what is missing from online learning, to begin with. I reached out to someone, but he was not really open to collaborating. He flat out told me this course was like gravy because he already had an MBA.

This course is great if you already do data analytics for a living and want to show your bosses you deserve a raise or compensation for taking the course.

You are totally on your own for this course. Good luck. Search elsewhere for a more comprehensive, continuous experience with better portal GUI. Rule of thumb: Do not take an online course unless you test drive the user interface FIRST.

Bottom Line: No, I would not recommend this to a friend

---

Advertisement

---

Do not fall into their trap!

By Aayush G.

,

Denver, CO

,

Feb 22, 2019
Verified Reviewer

Overall Experience:

No communication between the help desk, instructors, and the sales team. Sales team would say what you want to hear while selling the course to you. Communication between different entities of eCornell is very bad.

If you raise a ticket to the help desk, they would ask you to go to the instructor, and then if you go to the instructor, the instructor would ask you to go back to the help desk, and the never-ending cycle goes on and on.

I would give them a 0 rating out of 5.

Bottom Line: No, I would not recommend this to a friend

---

Don't send money

By Tinisha B.

,

New York

,

Mar 22, 2019
Verified Reviewer

Overall Experience:

This course I signed up for was $1700. PHR prep, the instructor isn't available, no login.

You are a working professional with a desire to increase your educational background, but don't think you have time to go to a traditional university, eCornell doesn't work. You can t upgrade your job and learn at a time that's convenient for you. Online education isn't for everyone, but if you have the discipline, why not receive education from an Ivy League school from the comfort of your own home? eCornell has no good programs available at a reasonable price. Further your education the Ivy League way without putting your life on hold, if you take classes.

Bottom Line: No, I would not recommend this to a friend

---