Endurance Auto Warranty Reviews
Claimed This company has claimed this profile, is getting alerted on any new customer reviews entering this page, and may engage in dialogue with its customers to address their matters.

Companies cannot pay money or provide goods in order to remove or alter customer reviews.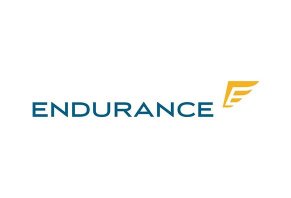 Endurance Auto Warranty provides vehicle service contracts to consumers who are looking for coverage after their manufacturer's warranties have expired. learn what customers are saying.
---
Not a good extended warranty company

By Bobby P.

,

Newport News, VA

,

Nov 5, 2020
Verified Reviewer

Length of Use: 6–12 months

Overall Experience:

Endurance is the worst company to ever get an extended warranty from. The employees are rude, they don't honor their contract. I took my car in to get fixed and they gave me the runaround. The person I talked to said mileage did not add up to the Carfax mileage I gave them. The miles that were on the car the mileage, on the Carfax, and the miles that were on the inspection form, they started double talking me. So I asked to cancel my contract. I talked to someone in finance, they said I will get my money back in 30 days. 30 days has passed, I called back in and the lady said that I didn't use enough mileage stated on the contract. So she said I cannot get my money back. I asked to speak to a supervisor, she said there's no one else that I could talk to. She was rude, she talked over me, she didn't let me get a word in edgewise. Do not use this company, they are the worst!

Pros and Cons:

No "pros" were specified in this review
They don't honor the contract
The employees are rude
And they lied the whole time

Bottom Line: No, I would not recommend this to a friend

---

Run for your life

By Kyle G.

,

North Carolina

,

Oct 29, 2020
Verified Reviewer

Length of Use: Less than 3 months

Overall Experience:

I trust Endurance like I trust my ex's cooking for me...NOT AT ALL! They voided my warranty claiming my tires were oversized by 4%. Then they stuck me with the diagnosis bill I can't afford. And no, the 4% increased tire size did NOT cause my torque converter to FAIL. I feel scammed. Trust them at risk and get disappointed later.

Bottom Line: No, I would not recommend this to a friend

---

Advertisement

---

Extremely poor customer service

By Ronald R.

,

Walkertown, NC

,

Aug 6, 2020
Verified Reviewer

Length of Use: 3–6 months

Overall Experience:

I have a wheelchair van and they told me it was covered. They lied.

The first repair was rejected because the van was modified for a wheelchair. I have tried to cancel the warranty. I have written letters to their corporate offices, sent multiple emails, called them multiple times, talked to customer service, talked to several managers and filed a complaint with the BBB. I was told the last time I called by Danny, a customer service manager, that he would cancel the warranty. I was also told I would get money back. It never happened.

They told the BBB I never contacted them and they can't get in touch with me. They just keep lying to me and the BBB. I am still fighting with them. This is the worst complaint I have ever dealt with in my whole life.

Pros and Cons:

No "pros" were specified in this review
Poor customer service
Lying

Bottom Line: No, I would not recommend this to a friend

---

Waiting for a response for a month

By Richard H.

,

Slidell, LA

,

Jul 28, 2020
Verified Reviewer

Overall Experience:

Took my car to a Buick dealership. Had a few things wrong with my Buick Enclave. Waiting for a response from Endurance.

This is the 5th week that I been without my vehicle. This company is a lot of BS. I wish I knew the truth about this company. I wouldn't recommend them to anyone. Not happy.

Pros and Cons:

No "pros" were specified in this review
On phone too long
They are liars
Not a good company

Bottom Line: No, I would not recommend this to a friend

---

Great company!

By Eli R.

,

Lehi, UT

,

Jul 21, 2020
Verified Reviewer

Overall Experience:

When I got a warranty plan with Endurance Warranty a year back, I was not aware that it will be one of the best selections I made. The whole process of choosing the plan went smoothly, and the company took my brief information and provided me with a plan which was fitting my budget and providing me the coverage I wanted. Customer services were prompt to answer my questions regarding the payment plan and ease my mind over my selection. One of the best things about the company is the ease with which you can file a claim. I had only one application with them, and they handled it brilliantly. I highly recommend their services.

Pros and Cons:

Easy to understand
Affordable
Flexible
Customer Service is a little slow

Bottom Line: Yes, I would recommend this to a friend

---

Very disappointed with this company.

By Leonard C.

,

Chester, PA

,

May 23, 2020
Verified Reviewer

Overall Experience:

Was promised $500.00 in shopping vouchers. Never received it. Was told I would have OnStar service, never received it. Would receive a welcome package in two to three weeks after signing up. Never received it. Called Derrick W and was told he was not my agent, he stated he reached out to me and got no response. When I called the office someone told me they were his supervisor and would take care of the registration.

Bottom Line: No, I would not recommend this to a friend

---

You know it's a scam

By Frank R.

,

Englewood, CO

,

May 8, 2020
Verified Reviewer

Overall Experience:

You know it's a scam when it comes in the mail with no return address, "Important-Open Immediately" in big letters on the address, and you are being warned of a price increase when you are not informed of what the price is.

Bottom Line: No, I would not recommend this to a friend

---

Advertisement

---

Two warranties

By Monika C.

,

Wilmington, NC

,

May 1, 2020
Verified Reviewer

Overall Experience:

I previously purchased a warranty with one of the customer service representatives. I was told that they would handle the paperwork to switch from one warranty to another. I didn't know that I had to cancel on my end. I ended up paying two warranties. I only had the coverage for a month and I was told I could not get a refund. I didn't use the policy or get a chance to use it. I was not satisfied with the customer service, and contracts had the wrong information.

Bottom Line: No, I would not recommend this to a friend

---

Sent letter raising price after 6 months

By Billy M.

,

Yantis, TX

,

Apr 17, 2020
Verified Reviewer

Overall Experience:

Bought a 2017 Toyota, dealer recommended extended warranty, paid $3200, rolled into 6-year note. Endurance sent letter after 6 months, said either agree to pay more or warranty would be canceled. They told me I had no legal recourse, we'll see about that.

Bottom Line: No, I would not recommend this to a friend

---

Endurance EXTENDED VEHICLE COVERAGE

By Shawn S.

,

Maryland

,

Mar 10, 2020
Verified Reviewer

Overall Experience:

My differential, rear bearings are bad, and my power steering cooler pump is leaking in a 2012 Jeep Cherokee. I have the Diamond coverage, and it is pay off and active until 2022. I had to call and beg for an Endurance adjuster to come to the dealer to verify the problem. The bearings are making a squealing and growling noise, but the adjuster said he did not hear it. The differential is bad, but an Endurance agent (United Car Care, they handle the claims) told me that the dealer needs to take it apart first to see what is broken because they would only cover a limited amount of parts inside of it. However, taking it apart would cost me about $2000. The Power Steering is not covered.

On top of that, the guy from United Car Care was rude and said it was no one else that I can talk to at United Car Care about the claim. At this point, like to get a refund. This service contract has been a waste of money. I wish I saved the money used on this contract to fix my Jeep.

Contract #: JCDM09200116.

Bottom Line: No, I would not recommend this to a friend

---

Read before you sign!

By Marcin K.

,

Miami, FL

,

Mar 5, 2020
Verified Reviewer

Overall Experience:

READ THIS IF YOU'RE PLANNING TO SIGN A PLAN WITH ENDURANCE!

When I bought my car 14 months ago I signed a premium extended warranty plan with Endurance. It cost me around $130 a month and was the best coverage you possibly could buy at the time. I received a loooong list of things that were covered and didn't hesitate, it was after all the best coverage you could have! Recently when I experienced a few issues with my car I remembered signing my premium extended warranty and was happy making my first call to them and have my car fixed. My joy didn't last long when I after explaining the issues heard that those were wear and tear issues and that they were not covered by my "premium plan". When talking to them they seem completely indifferent to the fact that everything that breaks can be explained as wear and tear. Today after paying $1800 for the "premium warranty plan" and $3500 for fixing my car I terminated my plan! When calling to cancel my plan they said that they now have a "premium premium premium plan" that will cover everything that will break, but it will cost me an additional $5000 on top of the $1800 I've already paid them and the $3500 I paid for fixing my car! Really! Completely useless!

Bottom Line: No, I would not recommend this to a friend

---

Amazing full coverages

By Jimmie C.

,

Springville, UT

,

Feb 22, 2020
Verified Reviewer

Overall Experience:

Whenever I buy a new car, I want to have full coverage so that I feel very comfortable every time I'm on the road. Insurance companies only offer so much, and the same goes for warranties through the company.

When I started searching for a new extended type of option, Endurance Auto Warranty kept showing up. The company has really good reviews online, and after being with them for a year now, I have to say the same thing.

What really blows me away is that all three times I have had to call them about something, they have been very prompt in helping me right away. They do a better job at getting back to me than my insurance company does. For that reason alone, I recommend them to anyone looking for a great value.

The bottom line: Insurance companies only cover so much. Endurance Warranty fills in those gaps and makes people feel confident.

Bottom Line: Yes, I would recommend this to a friend

---

Advertisement

---

Avoid this company like the plague

By Tim P.

,

Turnersville, NJ

,

Jan 29, 2020
Verified Reviewer

Overall Experience:

I want to share the story of my first experience with getting service for my vehicle that has a warranty through Endurance. I've had the policy since June and I don't have a high mileage vehicle. It only has 56000 miles. I have all my routine maintenance done on time and through the dealership. I use my vehicle to drive back and forth to work and take my wife who is dying of cancer to her chemo appointments every 2 weeks. On my last oil change, they found that the CV boots were torn and the control arms and front axle shaft were damaged and needed to be replaced. I told them that is fine and I have a warranty program through Endurance. Provided them the information so they could contact Endurance for the repairs. When the service technician called Endurance they insisted I needed to bring the vehicle back to the dealership so they could have their "own" inspector come out and inspect the parts. I've had warranties through other companies and never heard of this. It's like they don't trust Factory trained technicians. I explained that I can't afford to be without my vehicle for 2 days while this "inspector" comes out. The dealership was nice enough to let me have a courtesy vehicle while the inspection was done. The 2 days turned out to be more than a week from the time the "inspector" came out and the time he submitted his report back to Endurance and Endurance told the service department they would not pay for the repairs because "as the parts are cracked" they are not completely broken. The service department called them and explained that if you let them wait longer the damage will be more extensive and you are leaving a customer without transportation. Endurance could have cared less.

So if you want a company who is going to leave you stranded by the road with a broken-down vehicle, by all means, chose Endurance. I'm now stuck with driving my vehicle with it making sounds when I make turns, waiting for them to give out while I am driving or paying for the repairs myself. I can only hope this breakdown doesn't occur while I am taking my wife to her chemo appointment.

Bottom Line: No, I would not recommend this to a friend

---

CLAIM DENIED

By Kiana H.

,

Atlanta, GA

,

Jan 15, 2020
Verified Reviewer

Overall Experience:

I purchased a warranty from Endurance 2 years ago. It is fully paid off. I had an issue with my transmission, they requisite tear down. An adjuster determined my issue was the torque converter. They denied my claim stating it's not an internally lubricated part. However, it is located within the transmission housing and com attached to the transmission. THE CONTRACT DOES NOT LIST TORQUE CONVERTERS AS A NON COVERED PART! My mechanic stated that the claim was false and that the valve body was the cause of failure. Endurance is now saying it's not covered due to wear and tear? Certainly driving a car will create wear and tear. The contract is vague and misleading. IT SAYS IT WILL COVER TRANSMISSION LUBRICATED PARTS WITHIN THE CASE. Basically worded so they can avoid paying repairs. TOTAL SCAM! Now I have to pay $800 for the teardown and will be stuck with a broken transmission. I paid $3700 for this contract and jumped through every hoop and they still denied my claim! STAY AWAY FROM THIS COMPANY.

Bottom Line: No, I would not recommend this to a friend

---

Don't buy

By Thomas S.

,

Parsons, KS

,

Dec 14, 2019
Verified Reviewer

Overall Experience:

On 6/5/17 I purchased a 48-month policy for a 2006 F150 pickup, odometer reading of 136,158. On 5/3/19 I traded this vehicle in on another car, so I called to cancel pickup policy. Was told I needed to submit a letter and proof of ending mileage to claim any remaining refund. The policy price was $2579.00 for 48 months.

I submitted a letter of cancellation dated 5/7/19 along with car dealers paperwork stating the ending mileage, 147,712. As you can see, the policy was not even 2 years old, and mileage was little over 10,000 miles. As of now...NO RESPONSE. The policy was paid IN FULL as of 6/5/19. There were NO CLAIMS during this period.

I WOULD NOT RECOMMEND THIS COMPANY TO ANYONE. Ken has never contacted me asking for any further info to comply in order to receive any remaining refund of policy cost. Buyers BEWARE.

Bottom Line: No, I would not recommend this to a friend

---

Claim denied

By John G.

,

Hillsboro, OR

,

Dec 6, 2019
Verified Reviewer

Overall Experience:

The hatch on our 2010 Toyota Highlander has broken. We took it into a Toyota dealership for repair. The service writer called Endurance and supplied the necessary information to them. The service writer was told the claim for repair of the hatch was covered, and an inspector would be sent out to inspect the vehicle. The inspector denied the claim stating that some parts were missing and we had the wrong size tires on the vehicle. On the claim the parts were missing, they weren't. They were a small cover and a small bracket, both were in a plastic bag sitting in plain view in the back of the vehicle. On the issue of the tires, from 2008 to our 2010 and possibly further, Toyota made available two different sizes of tire for the Highlander model, 245/55-19 and 245/65-17. For nine months out of the year we use the 19" street tires, since there weren't any 19" studded snow tires available, we use the 17" studded snow tires for three months of icy winter. Per Section X of our contract - "What Is Not Covered" in the insurance plan booklet at paragraph G, it states "any tire that is not recommended by the original manufacturer IF it creates an odometer/speedometer variance of greater than 4%", the 17" tire size in question is a recommended tire size by the vehicle manufacturer and the variance for odometer/speedometer is less the 1%. By their own language, the tire can be a non-recommended tire as long as it's under the 4% variance, we are in good standing as we hit both points of being within Endurance's own guidelines! As well for their information, there is only a half-inch difference in tire diameters. Based on the facts we are definitely covered.

We and the dealership have tried to work through this with them to no avail. Their people have tried to get out of it in several different ways. Parts were missing...when they weren't. The wrong size tires...they are an acceptable size by Toyota. Broken parts not covered...until the dealer pointed out it was the motor failure, which is covered, caused the parts to break. Inspector claiming no one was there to show him the vehicle...the service writer was there and did show him the vehicle. We are assured by our dealer that the service writer did stay with the inspector and in fact made a copy of a Toyota service bulletin for him that showed this was a known failure issue and Toyota extended the warranty on that particular issue until 2018. The last person I spoke to at the company still has not gotten back to me. Since we reside in the state of Oregon, per our contract with Endurance, arbitration does not apply. We will file suit against Endurance for breach of contract, breach of warranty and breach of representation.

Bottom Line: No, I would not recommend this to a friend

---

Denied claim

By Michael M.

,

Naples, FL

,

Dec 3, 2019
Verified Reviewer

Overall Experience:

2017 Silverado sitting at Chevy dealership service shop for 5 weeks as Endurance adjuster made multiple visits looking for a way to deny the claim for a failed transmission. Endurance states the torque converter caused the transmission to fail, but the dealership denies that was the cause of failure and stated in writing it was the pump that failed. Car rental costs already more than 1,000 bucks. Endurance stated they contract out to a 3rd party and refuses to provide any information, no names, no company, no written report.

Bottom Line: No, I would not recommend this to a friend

---

Advertisement

---

One month in shop until used transmission arrived to fail 3 months later

Overall Experience:

Three months ago my transmission needed replacement. At my extended auto warranty company Endurance direction, I took my car to AAMCO on Ina Road, Tucson, AZ 85741. It took ONE MONTH for the part (a used transmission) to be located and shipped to the shop for installation. I was charged a $100 deductible. Then, I was told my warranty company was refusing to pay for the last week of my car rental, I would be responsible for the balance of the bill from the auto rental company. I was shocked as it was not my fault this repair wasn't handled in a timely manner. Throughout the month I called the shop on a daily basis asking when my car would be ready, I was repeatedly told they haven't received the transmission yet and were waiting on the warranty company. The used transmission finally arrived in a brown box with no information on its age, miles, or condition. When checking out, I asked AAMCO of their warranty. I was told they cannot provide one due to it not being their product and knowing nothing about it, they only installed it. If something goes wrong my Endurance warranty will cover it within my contract time frame.

Now, only three months later, my replaced used transmission provided by Endurance has failed and I'm in need of a transmission replacement again. I've been told by Endurance they will not cover a car rental and I can submit the bill to the supplier of the transmission when the claim is closed. When I asked Endurance for the supplier name and contact information, I was refused and told they will give it to me only when the claim has been closed. Endurance told me, the standard is the time it takes to get the part to the shop plus one day for installation. However, this puts a hardship on me due to a lack of my ability to confirm reimbursement with the unknown supplier. Meanwhile, I'm having to put my car rental on my credit card during holiday rates without confirmation of reimbursement by an unknown supplier. Again, having no idea of a time frame supplier will provide the part to the shop. Only three months ago it took them a MONTH. This is a time is of the essence matter, as I, or no one, have unlimited funds to pay for that kind of time frame for a rental car without confirmation of reimbursement. I want my replacement to be handled in a timely manner and I want a new or reliable transmission installed in my vehicle. I was told I won't be responsible for the $100 copay this time.

Bottom Line: No, I would not recommend this to a friend

---

Not recommended by BBB

By Crystal H.

,

Ponca City, OK

,

Nov 7, 2019
Verified Reviewer

Overall Experience:

I bought this warranty in August. It seemed really great! Bumper to bumper coverage, monthly payments, but they recorded the mileage wrong, but I didn't know that until I took my car in to get it fixed. Then they refused to fix it. They would not change the mileage and now I can't get a full refund. This place is a joke. I absolutely regret getting this coverage.

DON'T DO IT!

Bottom Line: No, I would not recommend this to a friend

---

Read the fine print! Read what you're REALLY covered for!

By Brandon C.

,

Las Vegas, NV

,

Oct 31, 2019
Verified Reviewer

Overall Experience:

We bought the highest coverage available for our 2005 BMW 330i with 80k miles. We waited the 30 days and 1000 mile waiting period to get my car turned in to the shop, especially since it just started misfiring. The shop diagnosed the car with two rotten belts and tensioners, oil filter gasket leak, bad ignition coils, and a fried light module for the headlights and tail lights. Endurance WILL NOT cover the diagnostic fees. Endurance also WILL NOT cover anything "maintenance" related, such as belts, oil leaks, and anything compression-related. So, they DID NOT cover anything on my car except the stupid light module. They also DO NOT cover ANYTHING that is NOT LISTED IN YOUR PLAN. They have a very specific list of parts that they will cover, and if your part isn't there then they won't cover it, whether its a part of your engine, drivetrain, or whatever category you're supposed to be covered on.

Bottom Line: No, I would not recommend this to a friend

---

Claims issue. Labor rates don't match repair shops.

By Luz V.

,

Spring Hill, FL

,

Oct 18, 2019
Verified Reviewer

Overall Experience:

Took in our 2011 Ford Edge Limited to our Local Ford Dealership for heated seats not working. The dealership told us it was a bad HVAC Control Module located behind the dash and that Mitchell Manual quoted 1.5 hours to R&R module and re-program. We had the Apex Pro which is supposed to cover that. We had a Zero deductible. The dealership said warranty would cover the part, 1 hour of Diagnosis and 0.3 hours to replace the module, meaning we had to pay the 1.2 hours difference! Called the warranty company and the Girl Tiffany at Endurance told me that we will always be responsible for any labor over what they pay according to their guide...they told us that they go by a "National Labor Time Guide" as stated in our contract. Correct, however, they would not divulge what manual they were going by. As far as I know, there is Mitchell and Chilton. Not very happy and won't do this again.

Bottom Line: No, I would not recommend this to a friend

---

It's a scam

By Rakee R.

,

Colorado

,

Oct 11, 2019
Verified Reviewer

Overall Experience:

I was under the impression I had a contract for months but when it was time for repairs I was denied due to a salvaged title. Is it my fault someone gave me a contract? That sounds like someone at Endurance didn't do their job. Am I to blame?

I'm having issues with the account manager now, once again they treating me like I did something wrong talking to me very hostile. I've had enough, I'm contacting my lawyer immediately.

Bottom Line: No, I would not recommend this to a friend

---

Advertisement

---

Do not buy a policy with them

By Lucas L.

,

Crestview, FL

,

Oct 9, 2019
Verified Reviewer

Overall Experience:

As other comments have noted, they will do everything to avoid paying any claim. Including engaging in some crafty contract interpretation and shuffling you off to multiple representatives with the hope that you will just go away in frustration. I spent the better part of two days getting passed around from person to person. Some aspiring U.S. Attorney should have no problem making a RICO case against them. Likewise, this company is ripe for a class-action lawsuit.

Bottom Line: No, I would not recommend this to a friend

---

Sketchy cancellation experience

By Desi M.

,

Houston, TX

,

Oct 4, 2019
Verified Reviewer

Overall Experience:

I recently bought a used car and decided to purchase a vehicle service contract. I read somewhere online that Endurance was great so I signed up. I negotiated a price with the rep and his manager for the supreme plan which is the best plan they offer. After reading more about the company's repeated claim denials on their policyholders, I decided to call Endurance within the 30-day full refund period to cancel my policy. The lady I spoke to rambled on forever that I should not cancel the policy since, according to her, I got such an awesome deal. I politely repeated to her that I wanted my policy canceled and I wanted my refund credited back to my credit card. She said she would either mail me a check or credit my card but was going to keep $20 for a non-refundable activation fee they charge, which was never mentioned to me when I first signed up. I asked her for a confirmation number or email to confirm that I canceled my policy but she said no and instead gave me her employee badge number or something like that and hung up on me. The cancellation experience felt very sketchy and now I'm wondering if I'm gonna get a refund since I don't have any proof to show that I canceled my policy. Also, I never received a copy of my policy which the rep said he would email to me when I signed up. I have contacted my credit card company and informed them to expect the charge credited by next week or else I'll proceed with a fraud claim.

Bottom Line: No, I would not recommend this to a friend

---

Updated review

Very difficult to deal with.

By Raymond R.

,

Michigan

,

Sep 19, 2019
Verified Reviewer

Overall Experience:

Not easy to deal with at all. They will try anything to get out of paying.

Bottom Line: No, I would not recommend this to a friend

Previous review
Sep 11, 2019

Absolute scam

I received an Apex Select warranty with my used vehicle for 3 months/3000 miles. The engine blew up after 14 days and 700 miles. Called about coverage and was denied because they said it was considered an "early loss" and I would have to deal with it myself. Now I'm stuck in legal issues with the dealership.

Hey Endurance, here's a question. If your car blew up after 2,999 miles, would you consider that an early loss?

Scumbags.

(

read more

read less

...)

---

Warranty not worth the paper it's printed on!

By Karen W.

,

Grifton, NC

,

Sep 17, 2019
Verified Reviewer

Overall Experience:

Don't give this company your money! They will NOT cover your repairs! We have been paying $105 monthly since 2016 when we purchased our Dodge Challenger. The fuel pump recently went out on it and they refused to cover the parts OR repairs claiming wear and tear! When the mechanic mentioned that our car was well kept and "wear and tear" was not the issue that it must be a mechanical/manufacturing issue. They said our car had too low of miles to cover the claim! How bogus are they to change their excuse like an elementary student busted in a lie! No credibility whatsoever and a complete waste of money! Save your time and money and DO NOT USE ENDURANCE!

Bottom Line: No, I would not recommend this to a friend

---

Poor service and customer support - avoid this company

By Paul S.

,

Northbrook, IL

,

Sep 17, 2019
Verified Reviewer

Overall Experience:

We have been customers since 2017 and obtained coverage for out Infiniti QX56, we purchased the elite package. Unfortunately, our experience with Endurance has not been positive thus far. We have submitted a total of two claims on our 2012 Infiniti QX56 since initiation of our policy. In both cases, the claims have taken weeks to resolve, with the second claim not resolved at all. We have abided by the provisions of the contract; however, have not had the same provisions upheld by Endurance per contractual agreement.

Our most recent claim was submitted on Wednesday, August 14th in regard to replacement of the engine computer and ignition harness, based on DTC's from the vehicle and tech bulletins from Infiniti. This claim was denied because the tech could not consistently reproduce the failure and they would only cover the parts on complete failure. The vehicle is unsafe to drive as we never know when the failure will occur and four of the cylinders shut down. We are lucky at this point that we were not on a road trip and several hundred miles from home.

Our vehicle has only had services rendered by the dealership including all regularly scheduled maintenance. The Infiniti service department has reviewed the recommended DTC's, tech bulletins and videos. The videos show the failures as they occur. The Endurance claims adjuster has seen the failures and the videos of the failures. Endurance has required that the DTC's be cleared and then for the tech to reproduce the failure. The original claims adjuster that came out saw the failures, agreed with the failures, but was not able to approve because the amount was above his approval limit. The vehicle has been in the shop now for three weeks. We have spoken to your customer service representatives on numerous occasions with no resolution. This evasion of contractual agreement is unprofessional and dishonest.

If I could provide a rating of less than 1 star I would, if Endurance was willing to resolve this issue, I will be willing to update my review.

Bottom Line: No, I would not recommend this to a friend

---