Eterno Skin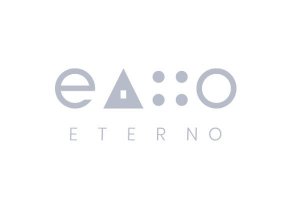 Summary
Eterno Skin offers a home-based LED light therapy device designed to reduce the appearance of fine lines, wrinkles, and blemishes to give your skin a younger, refreshed appearance.
Eterno Skin Review: Is It Worth It?
Eterno Skin is a brand of skincare products designed to help you slow down the aging process through spa-quality treatments you can do at home. The company is most known for its Eterno infrared LED light device, which we will highlight in this article.
According to the company website, Eterno developed their home-based LED light therapy device after observing that standard creams and skin soothing techniques weren't delivering the results that women wanted. It's their view that LED light therapy both prevents and eliminates acne, scars, fine lines, and wrinkles to give you younger looking skin.
The company website states that the Eterno device is FDA-approved and medical grade and that it is the only device on the market with a patented glass top, which they claim provides 50% stronger LED light therapy than the competition.
How Does Eterno Skin Work?
According to the company website, Eterno works by using LED red lights to penetrate your skin and stimulate collagen production and cell regeneration.
They state that their LED light goes through all three layers of skin to be absorbed by photo (light) acceptors in your mitochondria, which they indicate provides a deeper treatment than you can get with traditional skin creams.
Eterno claims this light therapy increases the production of adenosine triphosphate (ATP), which is the fuel your cells use to grow and develop. More ATP gives your cells a boost of energy that leads to new cell development and tissue repair, which results in smoother, younger looking skin.
To use the Eterno device, the company states that you should begin with clean, dry skin. You first must place the device directly on the area you want to target, and the LED light will automatically activate on impact.
You can apply gentle pressure by moving it in small circular motions for 3 to 5 minutes per treatment area (the entire process should take 15 to 20 minutes). You'll get the best results by keeping the glass treatment pane directly on your skin.
Eterno states that the device is safe for all skin types, though those with sensitive skin might experience some redness when they first start using it.
According to the company website, it's best to use the device three times per week for the first four weeks and then once per week after that. They state you should start noticing improvements for your wrinkles, sun spots, pores, and redness within two months.
Does LED Light Therapy Work on Skin?
Understanding how the Eterno device is designed to work brings up another question: Does LED light therapy actually work on skin? We turned to the experts and Eterno's clinical research to find answers.
According to EnergyStar, LED is short for "light emitting diode," which is a computer chip that emits therapeutic wavelengths of light energy. LED light differs from lasers, and it was initially developed to speed up the healing process for astronauts who got wounds in space before it became popular for cosmetic purposes back on planet earth.
The Polished Spa reports that these days, in-office LED treatments are used for addressing a variety of skin conditions. We found that these treatments are typically about $80 to $100 each, so the Eterno device promises to provide you with a more affordable option that should pay for itself within a few uses.
But does LED therapy work as promised? The company published its clinical research online that took place at Princeton in late 2018. This study evaluated the effectiveness of the Eterno device against two marketed face creams and unchanged skin for ninety participants, and they reported the following results:
98 percent of testers noticed a decrease in fine lines and wrinkles (average reduction of 16 percent)
92 percent experienced firmer, tighter skin (average increase of 18 percent after two weeks, 39 percent after eight weeks)
98 percent developed a smoother complexion
97 percent agreed they would use Eterno over any other device on the market
We also received a range of opinions from the experts we spoke with. Several stated that they didn't find the research convincing and that they thought this treatment was more hype than substance.
Saying that, others reported that it could make minor improvements in your skin but that consistent treatment—even daily sessions—might be necessary to maintain noticeable results. "Consistency and commitment here are key in order to see a benefit," Dr. Rhonda Klien told us, a board certified dermatologist and partner at Modern Dermatology.
What Does Eterno Skin Cost?
At the time of writing, the Eterno LED device sold for $299 on the company website. You can also buy the brand's eye treatment, The Time Eraser ($55), to further boost your skin.
All purchases from the company website come with a 90-day refund policy. This means that you can try out the device for 90-days after delivery and return it for a refund, minus return shipping costs and a 10% restocking fee.
Likewise, the device comes with a lifetime warranty, which guarantees the company will replace it at any point if you become unsatisfied with it.
You can message customer support for help with your questions or any further information at eterno@eternoskincare.com or at (305)749-3123.
What Can We Learn from Customer Reviews of Eterno Skin?
We found that independent customer reviews of the Eterno system were difficult to find online, though Amazon had four at the time of writing. Of these, the device averaged 4.3 stars our of five.
These reviewers stated that they noticed changes in their skin tone and texture within a few weeks of using the system and that it was simple and easy to use. One customer noted that keeping the glass panel flat against the skin made the device more cumbersome to maneuver, but that this was likely a necessary safety feature.
We also found YouTube videos that demonstrate the device in action. These video reviews also give a positive perspective on the device by sharing that they found it easy and comfortable to use and that they noticed improvements in their skin after a few sessions.
Our Bottom Line: Should You Invest in Eterno Skin?
Pulling all this information together, do we think the Eterno device makes sense? That depends on the kind of skincare change you are looking for.
The experts we spoke with and clinical study we looked at show this skin rejuvenating method does produce results, but they tend to be subtle and short-lived unless you maintain the treatment. A 16-percent to 18-percent improvement in the appearance of wrinkles and fine lines might sound nice, but the reality is that results like this might be too subtle for others to notice.
Another factor to consider before committing to LED skin treatments is the kind of light that's best for your skin. According to Klein, different forms of light will target different skin conditions.
"A combination of blue and red light is most effective for addressing acne—it can kill acne-causing bacteria while reducing inflammation and stimulating collagen synthesis," she said. "[However], red light is a real multi-tasker—it reduces inflammation (good for those with rosacea and psoriasis), and stimulates collagen synthesis. Infrared light may be beneficial for skin texture and wrinkles by increasing collagen and elastin in the dermis through stimulation of fibroblasts."
However, when it comes to choosing a home care option, simple might be best.
"Stick with a device that offers only one color of LED light therapy," says Evie Reyna, a licensed esthetician. "When you purchase an at-home device that offers multiple light options (blue, red, and mixed lights) You may be asking too much from your machine, too many alternating colored lights may cause you to lose out on high concentrations of one color of light muddling the treatment and slowing down the time it may take for the results you wish to see."
Reyna also recommends opting for a plug-in device (like the Eterno competitor LightStim) for home use.
"Units that plug into the wall may be less convenient than portable ones, but having a unit that remains plugged in assures a consistent flow of energy for every one of your at home treatments," she said.
If you're interested in the potential benefits of LED light therapy, we suggest booking a spa appointment before committing to a device like Eterno. This lets you gauge the results on your skin in a professional setting so that you can determine whether a home system still appeals to you.
Customer Reviews