EverlyWell At-Home Health Testing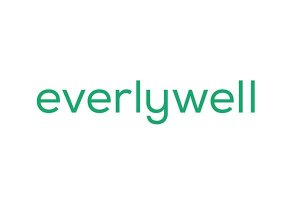 Summary
EverlyWell's range of home medical tests promise to help you discover if you have a food sensitivity or other medical issue without the cost and inconvenience of a doctor's appointment. However, the effectiveness of their tests is mixed.
Pros
Transparent pricing
Quick and easy to submit tests and get results
Many customers found them accurate and shared it improved their food choices
Cons
Limited evidence that IgG testing is accurate
The test might turn you off from otherwise healthy foods
No way to know if the results are accurate unless you pay for further testing
EverlyWell Review: What You Should Know
EverlyWell is a brand that offers over two dozen home-based medical tests that cover medical issues as wide-ranging as food sensitivities to female fertility levels and heart conditions.
The company claims that these tests provide you with the same caliber of results that you would get from an in-person doctor's appointment, but at a fraction of the cost and time commitment.
EverlyWell also promises that their sample collection process is convenient and that the results you receive are accurate and easy to interpret.
But do does this home testing company stand up to medical scrutiny? Here, you can learn from our analysis to find out.
This analysis covers important things you need to know about EverlyWell to help you decide if it is right for you.
How Does EverlyWell Work?
Every EverlyWell test works approximately the same way. When you order a kit from the company, it will be delivered to your home address, typically within a few days.
Your test will include instructions for taking a basic blood spot sample. You then mail the kit back to the company once you complete it with the included pre-paid shipping label.
EverlyWell has partnered with a physician network of CLIA-certified labs to conduct specialty testing for every kit. You should receive your results—delivered through the company's secure online platform—within five days of its arrival.
EverlyWell tests are only available to residents in 47 states due to different medical regulations. New York, New Jersey, and Rhode Island are currently excluded.
EverlyWell doesn't currently offer testing options for minors under 18. While they state that the test is valid for children, they don't currently work with physicians who can approve the results for this age group.
Are At-Home Food Sensitivity Tests Accurate?
A food sensitivity (also known as an intolerance) is an umbrella term that is used to describe negative food symptoms that aren't categorized as an allergy.
Sensitivities can range from general difficulty digesting food to severe gluten intolerance, but, critically, they aren't symptoms that involve an immune response. Instead, they are defined by the absence of an enzyme necessary for digestion, like the enzyme lactase for digesting lactose.
Symptoms of food intolerances include gas, bloating, diarrhea, stuffy nose, nausea, and vomiting, among others. You'll notice that these symptoms are similar to lots of other conditions, which can make it difficult to pinpoint whether a food sensitivity is really to blame.
This variance in symptoms partly explains why the medical community doesn't have a set definition for what a food sensitivity entails, which consequently makes them challenging to diagnose.
Compounding the problem, symptoms of food sensitivities are milder and slower to develop than allergies, which makes them notoriously difficult to diagnose. Can a home test like EverlyWell actually work?
EverlyWell's at-home food sensitivity test measures your body's IgG (an immune system protein) response to 96 different foods. This purportedly will help you determine whether you have any food sensitivities that are causing you problems.
Is there scientific evidence to back these claims? According to the existing medical research, there are some serious doubts.
Amanda Sauceda, a registered dietician that specializes in food sensitivities, told us that tests like EverlyWell aren't accurate because they only focus on measuring IgG levels.
"IgG could potentially be a marker for food sensitivities but it could also be a marker that indicates you just ate the food recently and isn't a sensitivity," she shared.
"[Likewise], There are a variety of ways in which someone can be sensitive to a food, and EverlyWell doesn't account for those… There are many different mechanisms in which someone can be sensitive to a food."
Research from a 2008 European Academy of Allergy and Clinical Immunology task force backs up this view. It recommends against using an IgG test for evaluating food intolerances because the results are irrelevant for determining whether a food sensitivity is to blame.
This same recommendation was echoed by the American Academy of Allergy, Asthma & Immunology, and the Canadian Society of Allergy and Clinical Immunology issued a similar statement against the use of the test.
Moreover, there's some risk that IgG tests can cause more harm than good if the results might cause people to cut healthy foods out of their diet unnecessarily.
However, EverlyWell believes that there is still a divergence of beliefs in the medical community about their effectiveness, but that their test aligns with most relevant research about the benefits of diagnosing food sensitivities.
EverlyWell Test Options
Beyond food sensitivity testing, EverlyWell sells about thirty testing options. Below is a sampling of other available diagnostic tests:
Woman's Fertility Test ($149): This test looks at the hormones that regulate a woman's menstrual cycle and ovulation to gauge overall fertility and provide a detailed assessment of them.
Health Heart Test ($99): Designed for anyone who wants a better look into the health of their heart, this test measures lipid levels of total cholesterol, HDL, LDL, and triglycerides, as well as other markers of your risk of heart disease.
Metabolism Test ($49): If you're struggling to understand your susceptibility for weight gain, this test measures three essential hormones that help you regulate your body weight, energy levels, and mood.
Thyroid Test ($159): This test evaluates the functioning of your thyroid and indicates whether you should visit a doctor for further testing.
Vitamin D Test ($49): Designed to ensure that your vitamin D levels are where they should be, EverlyWell's vitamin D test is recommended for anyone suffering from inexplicable fatigue, depression, joint pain, or general muscle weakness.
Heavy Metals Test ($199): EverlyWell's heavy metal test measures the concentration of environmental toxins in your bloodstream, which are chemicals that can come from synthetic contaminants found in food, water, and the outside environment. It measures your levels of arsenic, selenium, mercury, cadmium, bromine, iodine, and urinary creatinine.
Analysis of Customer Reviews
For customer insights, we looked at reviews of the EverlyWell Food Sensitivity Test test on both Amazon (3.5-stars after 400+ reviews) and CVS (4.7 stars after 3,400+ reviews). Here's a summary of their comments.
Common Compliments:
The test is simple and straightforward to use
Fast, seemingly accurate results
Helped customers adjust their food choices
Helped customers relieve symptoms they didn't realize were connected to their diet
Common Complaints:
Some concerns that EverlyWell sells private test information
Won't confirm if you have lactose intolerance or celiac disease
May only be accurate if you have eaten the food within four weeks
Not as effective as a standard allergy test
Pricing and Return Policy
There are over 25 tests available through EverlyWell, and they range in cost from about $49 (Cholesterol and Lipids Test) to $399 (Women's Health Test).
All kits must be registered and returned to the lab within five months of purchase, and unregistered kits expire after three months. If you send a sample after that timeframe, it won't be processed.
The EverlyWell return policy only covers tests purchased through the company website, not other retailers like Amazon. It's possible to receive a 100% refund on orders before they ship, and you can return kits within 30 days for a refund, minus $15 for return shipping.
Does Health Insurance Cover EverlyWell Tests?
EverlyWell doesn't currently work directly with any insurance companies. The company states that they strive to be transparent about the pricing for their medical testing process and offer prices that are more affordable than in-patient testing without insurance.
While every test is listed on their website at a set rate, they do provide information about the ways that you can get the cost of your test reimbursed.
For instance, they state that their tests comply with HAS/FSA (health savings account and flexible spending arrangement) regulations because they are authorized by physicians and fit the guidelines accordingly.
To get reimbursed through these programs, EverlyWell suggests that you request an itemized receipt at the time of purchase so that you have access to information about the tests you ordered, the date they were ordered, your diagnosis codes, the name of the physician who looked at your results, and the NPI.
Because of the variation in insurance policies across the country, EverlyWell recommends that you contact your supplier directly to discern what coverage you have for their tests. They state that certain tests are more likely to be covered than others (Cholesterol & Lipids Test, Comprehensive Thyroid Test, and Inflammation & Vitamin D Test), so it's smart to contact your insurer if you plan to take one of them.
Popular Alternatives
For this comparison, we chose to focus specifically on food sensitivity testing options from 5Strands and Wellnicity.
5Strands tests retail for about $72 and claims to test over 550 sensitivities, including those associated with protein, seafood, grains, dairy, fruits and vegetables, nuts, alcohol, and preservatives.
Unlike EverlyWell, the test requires a strand of hair instead of blood, and it doesn't provide testing for IgE or IgG responses. This makes the test less likely to be accurate. Also, unlike EverlyWell, the company states that their test is also considered suitable for children and pets.
Wellnicity tests for food sensitivities range from $119 to $299, depending on whether you want to be tested for 44–180 different types of food (EverlyWell tests for 94).
Like EverlyWell, the results are processed by a third-party lab and delivered back to you after roughly a week. You'll also have the opportunity to speak with a clinical nutritionist to determine how to use the results to start living healthier.
The Bottom Line
EverlyWell as a brand is striving to simplify the process of medical testing by letting you order and complete medical tests on your own time, and then receive the results fast enough to rival physical labs. However, your test results might not be worth the effort.
We found mixed reviews on the effectiveness of their food sensitivity results. The accuracy of IgG tests is medically dubious.
However, customer reviews of EverlyWell's food sensitivity tests are positive, and some people noted that their test results validated what they already suspected about their health or provided them with valuable insight that they could act on.
If you're curious about your health, it might make sense to take an EverlyWell food sensitivity test. Just make sure to get the results validated by a doctor before you cut out too many healthy foods from your diet.
Customer Reviews