Eyelove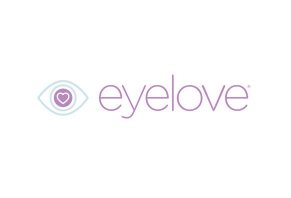 Eyelove is an online resource dedicated to fostering conversations around Chronic Dry Eye Syndrome to help sufferers take the first steps to find relief.
Eyelove Review: A Detailed Overview
Eyelove is a wellness website and online community for women who suffer from itchy, dry eyes.
Thanks to publicity from Jennifer Aniston about her lifelong struggle with Chronic Dry Eyes Syndrome, the site is a resource for seeking expert advice and community support for dealing with the condition.
The online platform bridges the divide between doctors and patients with Chronic Dry Eye Syndrome. It claims to create a space for sufferers to talk directly to medical professionals and learn what their symptoms mean.
Keep reading to learn more about the specifics of chronic dry eyes syndrome and the ways that Eyelove will help you combat it. First, let's learn more about this platform.
What Does Eyelove Offer?
The mission of Eyelove is to foster an appreciation for eyes and the numerous things they can do. Eyelove offers comprehensive information about the causes, conditions, and solutions for managing Chronic Dry Eye Syndrome.
By getting readers to do some research and even visit their eye doctor, Eyelove strives to help them gain back the natural functioning of their eyesight so that they can get back to doing everything they love.
The site is filled with information about the causes of Chronic Dry Eyes Syndrome, as well as conversation starters for talking to doctors about the condition. Explainer videos from experts explain the common symptoms while linking to resources that will help you find relief.
Through quizzes, community engagement, and stories of success, Eyelove has created a platform for users to share stories about their struggle with dry eyes and the tips that worked for them.
The goal is that dry eye patients can learn to counter the effects of their condition and regain their eye health to again enjoy the activities that strain their eyes today.
What's Jennifer Aniston's Connection with Eyelove?
There's a good chance you first learned about Eyelove through the popular commercials featuring Jennifer Aniston.
According to Aniston, she had suffered from Chronic Eye Syndrome for years, long before Eyelove approached her.
Aniston assumed it was allergies and tried to ignore it. However, she eventually sought the help of her doctor and learned that her dry eyes were a diagnosable condition and got the eye drops she needed to find relief.
Now, she works with Eyelove to share her personal experience of living with dry eye, how the symptoms affected her for years, and what options are available for other women to find relief.
In her words, "there are too many beautiful things to see and do to let Chronic Dry Eye Syndrome get in your way."
By sharing Aniston's story, Eyelove hopes others will learn that treatment exists to help them deal with dry, itchy eyes.
Is Eyelove Selling Something?
The Eyelove website offers only information and community support.
We learned on Eyelove that Shire, the pharmaceutical company that developed Eyelove, spent years researching Chronic Dry Eye Syndrome and talking to thousands of patients and doctors to get a better understanding of the condition and how it affects people.
At the same time, Shire used this research to help produce Xiidra®, the brand's prescription eye drops that gained FDA approval in July 2016.
However, Eyelove doesn't explicitly promote Xiidra®, and there's no mention of the product on the website.
About Eyelove Website Resources
The Eyelove website is designed to provide answers to the questions women have about why their eyes are so painful.
By explaining to women that a vital part of loving their eyes is knowing when something is wrong, a critical component of the website are tools for diagnosing the condition in the first place.
When an expert's opinion is needed, Eyelove provides suggestions from real doctors.
Through videos, quizzes, and facts-based web articles, readers can learn more about their condition, what doctors suggest to manage it, and when it's best to schedule an appointment with an eye doctor.
For those that know they have dry eyes, Eyelove provides plenty of resources for managing the condition. From makeup removal tips to smart ways to monitor your screen time, the website details multiple ways to prevent Chronic Dry Eye from getting in the way of living your best life.
You can also join the Eyelove community at a deeper level, by registering for the website.
When you sign up for a regular newsletter, you will get more information about Chronic Dry Eyes Syndrome as well as access to makeup tips, delicious recipes and lifestyle advice for learning to live a healthier, more natural life.
Are There Comparable Chronic Eye Organizations to Eyelove?
In an overly saturated medical website world, Eyelove is far from the only wellness brand promoting eye health and advocating for more awareness of Chronic Dry Eyes Syndrome.
The wellness website TheraLife has plenty of information about living with dry eyes, including natural remedies for keeping the condition in check. However, the site lacks the depth and professional resources that Eyelove utilizes through doctors and expert videos.
Refresh, previously known as Eyepowerment, is another website devoted to education and awareness of Chronic Dry Eyes Syndrome. This site an excellent starting point for beginning a conversation about the condition, though the site also sells branded lubricant eye drops.
Likewise, the Dry Eye Zone is an information center and online community for people suffering from any form of dry eye condition. With a popular forum, this website provides a better way for members to interact with each other and creates a greater sense of community than Eyelove does.
However, the website has fewer resources than Eyelove and less direct input from medical professionals.
The Bottom Line: Should You Seek Advice from Eyelove?
For those that have been struggling with the complications of dry, itchy eyes and aren't sure where to start to seek relief, Eyelove is an intuitive, useful resource filled with expert advice and easy to synthesize information about Chronic Dry Eyes Syndrome and similar conditions.
While the website won't provide you with recommendations for prescription eye drops or other medications, it's a great resource for starting a conversation about dry eyes and the ways you can learn to manage them better.
Best of all, Eyelove is designed to connect you with medical experts so you can get professional advice on your eye problems and take the first steps towards eradicating them for good.