EzTaxReturn Reviews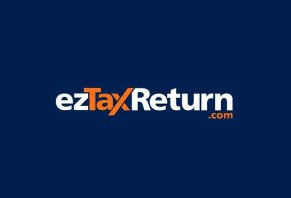 EZTaxReturn's two options for filing – free and $29.95 – provide a simple choice for taxpayers looking for the best tax software. The features the software offers are, price-wise, some of the best.
What Is EzTaxReturn?
EZTaxReturn is a tax software that offers two different pricing tiers; a free version for 1040EZ filers and a $29.95 version for 1040s.
The website is one of 12 listed on the IRS' free filing page, a resource that lists all the tax software sites that offer free filings.
Some free tax filing sites, like Credit Karma and FreeTaxUSA, do nearly all tax returns for free. The more popular sites like TurboTax, H&R Block, TaxAct and Tax Slayer have multiple tiers of software.
EZTaxReturn finds a middle ground by offering one free option for 1040EZs and one paid option for 1040s.
The company started in 1999 and leverages their age as a platform for credibility. Here's how they explain it on their site:
"…After more than 17 years, we've successfully filed millions of federal and state tax returns, proved the effectiveness of our program, and made doing taxes (almost) fun for our customers."
Their history and the fact that they've got two options to choose from instead of four or five doesn't mean that their software is the right choice for you. You need to know what those options cover, what they don't cover and how those options compare to the competition.
This review will cover each of those areas and, by the end of it, you'll be able to make a confident decision about whether or not EZTaxReturn is right for you.
EZTaxReturn's Free Option: What It Covers and Doesn't Cover
The software's free filing option is very limited in who can use it. According to their site, only tax filers who file a 1040EZ are eligible to file for free.
Here's what that means. If you make less than $100,000 in taxable income, you don't have any dependents (kids living with you, usually) and you are younger than 65, then you can file a 1040EZ. Those requirements are actually pretty generous compared to other sites.
The $100,000 cap is at least $34,000 higher than H&R Block, TurboTax, TaxAct, and TaxSlayer. Among the software with paid versions and free versions, it's the most inclusive. However, the breadth of who is eligible to file for free on Credit Karma Tax and FreeTaxUSA makes EZTaxReturn's free version seem somewhat limited.
Who isn't eligible to file for free on EZTaxReturn.com? Anyone who files a 1040, which accounts for the majority of tax returns filed, based on IRS stats from the past eight years.
This group would include families, freelancers, small business owners and people who own homes and/or have other investments.
EZTaxReturn's $29.95 Option: What It Covers and What It Doesn't Cover
The site's paid option is the go-to for 1040 filers. We read through the list of forms and schedules they accept to get an idea of who couldn't file through their software.
Think of tax forms as worksheets that help you calculate deductions and credits for specific situations. Your schedules are where you write down the numbers you got from the forms.
» For Further Reading: 9 Common IRS Tax Forms Explained
According to EZTaxReturn, you can file Schedules A, B, C, D, E, EIC, and SE. Basically, all those forms cover most of the situations that the following people will find themselves in:
Freelancers, Private Contractors and the Self-Employed Can File
The Schedule C is going to be one of your most valuable pieces of paperwork and EZTaxReturn covers it. You also get your Schedule A, which is a more general form that pieces together all your deductions.
Now, according to the site's fine print, they don't support any depreciation claims or workers who have more than one home office.
The usual deductions, though, are included – home office being the most popular. You can also file the form used to report the tax credits you received for ACA health insurance plans.
Another important note is that they accept the Archer MSA, which is a type of health insurance deduction for companies with health care plans for their employees. FreeTaxUSA and Credit Karma Tax don't include Archer MSA deductions in their free filing.
Average Filers Who Aren't Homeowners Can File
If you earn a W-2 and have dependents but don't own a home, then you'll be able to file forms for children and dependent care, retirement contributions, child tax credits, education credits and several other forms pertinent to your situation.
Homeowners Can File
Homeowners are able to file the all-important Form 1098, which you use to calculate the deductions you'll get for any interest you paid on your mortgage.
Keep in mind, though, that the software doesn't cover Form 8396, which you'd use to get a tax credit for the eligible interest you paid.
Deductions are subtracted from your income before what you owe is calculated, while credits are subtracted from what you owe. Credits are valuable and the absence of Form 8396 means you may miss out on the chance to reduce your tax bill.
Average Filers Who Aren't Homeowners Can File
If you earn a W-2 and have dependents but don't own a home, then you'll be able to file forms for children and dependent care, retirement contributions, child tax credits, education credits and several other forms pertinent to your situation.
Partners in a Business and Farmers Can't File
If you're a partner in a business, then there's a good chance you're getting dividends and salary and other money coming your way as a result of the business. Most of these situations are addressed on the Schedule K-1, which is a document that EZTaxReturn won't process.
Also, the forms needed for reporting farming income and losses aren't eligible (Schedule F, mainly). This is a departure from Credit Karma Tax, who allows Schedule Fs.
If you're in doubt about whether you're eligible to file with EZTaxReturn, they've created a succinct paragraph in which they steer certain filers to tax professionals:
"If you're like the vast majority of Americans, you can use ezTaxReturn to self-prepare your tax return easily, quickly and affordably. However, if you're in the top 1% and have income or loss from a farm, partnership, corporation, royalties, estates or trusts; we suggest you seek advice from a tax professional."
A Quick Word About Extra Services EZTaxReturn Offers
In addition to paying for filing your taxes with this software, you have the option of purchasing add-ons that could come in handy after you file your returns:
Audit defense ($39.95): They'll work directly with the IRS if you're audited and will negotiate to minimize penalties.

Amended return insurance ($9.95): A pre-purchase option for filing an amended return that's $10 cheaper than what you'd pay if you bought it after you found out you had to fix some tax return errors.

Amended Return Filing ($19.95): If you don't buy the insurance, you'll pay $19.95 to amend your return after the IRS notifies you of errors.
As a comparison, FreeTaxUSA offers audit defense for $6.99 and Credit Karma Tax offers no audit support.
In reality, around 1% of returns are audited. The chances are slim that you'll get an audit notice in the mail but, if you want someone sticking up for your regardless of the percentages, then audit defense is, in our opinion, worth the payment.
Pro tip: You'll pay $39.95 to file a federal and state tax return.
How EZTaxReturn Compares to Other Sites
The following table will give you a clear idea of how EZTaxReturn's prices match up against the competition:
| EZTaxReturn | TurboTax | TaxAct | TaxSlayer | H&R Block |
| --- | --- | --- | --- | --- |
| Paid version: $29.95 | Deluxe: $39.99 | Plus: $29.95 | Classic: $17 | Deluxe: $34.99 |
| N/A | Premier: $59.99 | Freelancer: $44.95 | Premium: $35 | Premium: 54.99 |
| N/A | Self-employed: $89.99 | Premium: $59.95 | Self-employed: $55 | Self-employed: $74.99 |
In terms of value, EZTaxReturn can't be beaten when it comes to filing self-employed taxes. Their $39.95 federal and state price tag for freelancers and the self-employed is $5 better than TaxAct and $15 better than TaxSlayer.
However, if you're a homeowner or you file a relatively simple return, TaxSlayer may be your best choice because their filing tiers are cheaper than the competition when you take state filing into account.
The Final Word: EZTaxReturn's Pros and Cons
Based on our research, we believe this software's strength is its pricing. Many common tax situations are covered by its $29.95 package, including freelancers and the self-employed.
The site's free tax option has a high income ceiling – $100K – which makes it possible for many taxpayers without dependents to file.
In our opinion, the drawback of the site is that homeowners don't get the advantage of filing the form needed to earn a mortgage interest credit.
Also, their audit defense fee is high compared to other sites. For example, TaxAct's Premium package ($59.95) includes audit defense, whereas it would cost around $70 to get the same level of service from EZTaxReturn.
Aren't sure if this software is right for you? Read through our guide to the best tax software of 2018. We compare the four major companies and walk you through each software's strengths and weaknesses and how those characteristics match up against the competition.