Fabric Life Insurance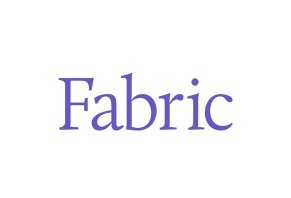 We analyzed Fabric's life insurance policies and found that they offer distinct advantages for their customers. Some customers get instant approval and medical-exam waivers and their site provides free wills and a platform for sharing financial accounts between spouses.
Fabric Life Insurance Reviews - Ideal For Your Family's Future?
What Is Fabric Life Insurance?
Fabric is a life insurance agency that provides two types of policies: term life insurance and accidental death insurance. Their easy-to-use interface is what makes the site interesting; they claim you can get an accidental death policy in as little as two minutes.
Fabric doesn't actually provide the policies; they're a broker, which is like a middleman who connects you with a life insurance company who provides the policy.
The company who provides Fabric's policies is Vantis Life Insurance, a firm based in Connecticut who merged with fellow insurance company Penn Mutual in 2016. Vantis has been in business since 1942.
The company carries an "A+" grade from credit-rating company A.M. Best. An "A+" means that A.M. Best believes that Vantis is in a superior position to pay out your claim should you pass away. In other words, the company's finances are pretty sound.
Fabric's founders are Adam Erlebacher and Steven Surgnier, a pair of fintech entrepreneurs who worked at banking app Simple.
As we mentioned earlier, Fabric offers accidental death and term life insurance. Fabric names these two products "Fabric Instant" and "Fabric Premium," respectively.
To understand if Fabric is the right choice for you, you'll need to know how accidental death insurance and term life insurance differ, what Premium and Instant offer and how those options compare to what's already out there.
We're going to cover each of those areas in this review, sprinkling in our own insight along the way. Also, we'll talk about two other services Fabric offers: Vault and wills.
At the end of our review, we'll wrap up with a quick section about what Fabric's pros and cons are and who it might be good for.
How Life Insurance Works
Life insurance policies offer a sum of cash to a beneficiary (spouse, child, relative, etc.) when you die.
You choose what that sum is and, based on that amount and your health, your life insurance company will calculate a monthly premium.
An example would be a $300,000 life insurance policy with a monthly premium of $30.
The Difference Between Accidental Death and Life Insurance
In a very basic sense, accidental death policies cover you if you die by accident while term life insurance policies cover accidents and pretty much anything else. Both policies have their exclusions, which we'll talk about in a few minutes.
Fabric's website promotes its accidental death insurance as a product designed for people ages 25 to 44.
In fact, when they make mention of this on their "What's Covered" page, they include a footnote that refers to a CDC vital statistics study that says accidents are the leading cause of death for people between 25 and 44 years old.
The study is 100% legitimate, but what you might find interesting is that the CDC says that, in 2015, about .004% of all deaths of people between 25 and 44 were because of accidents.
So, while accidents are the leading cause of death for Millennials and those born at the tail end of Generation X, the overall death rate by accident is really low.
Of course, that's the nature of insurance: protecting yourself from the just-in-case.
The overall death rate of people aged 25 - 44 is more than three times the accidental death rate.
To cover those situations – which includes illnesses – Fabric offers their Premium insurance, which is meant to cover more than just accidents.
Premium is more expensive than Instant, which is something we'll point out as we delve into each product in the following sections.
Fabric Premium
Fabric Premium offers term life insurance policies of 10, 15 and 20 years and have coverage levels as high as $5 million. What's nice about Fabric's plans is that you can modify your plan's coverage amount and length to formulate prices that work best for your budget.
The Premium plan has far fewer exclusions than Instant, which we'll analyze in the next section. In fact, there are only two: suicide and misrepresentation.
Your claim may be denied if you commit suicide within two years of your policy's issue date and, according to their fine print, if "if you misrepresent yourself on your application."
In other words, be completely honest on your application. If you lie about any of the information, there's a chance you won't be covered.
You might be wondering why the plan has no health-related exclusions. Well, part of it is that you're paying more per month and therefore are getting more comprehensives coverage.
The other reason why they don't have any health exclusions is that, in some cases, they perform a blood test before offering you the policy. This test reveals any pre-existing conditions and illnesses that may influence how Fabric calculates your policy's cost and coverage.
The person administering the test will come to your home and draw blood. Sometime after that, Fabric will let you know if you're getting a policy and what your premiums will be.
However, you might be able to skip the medical exam through Fabric's "accelerated" option. Fabric uses an algorithm to determine if you qualify for an accelerated application at the moment you submit your application. If the algorithm doesn't approve you instantly, a Fabric team member will do a secondary review of your application to see if you qualify.
Keep in mind, though, that the accelerated option is available for policies of up to $1 million.
Another important factor is whether or not you smoke, since smoking usually increases the chances of sickness and death.
Basically, the healthier and younger you are, the lower your premiums will be. Smoking and other factors can drive up your rate. These are general principles, though; rate calculations take many more factors into account.
Pro tip: Fabric gives you the option of converting your term life insurance policy into whole life insurance.
Fabric Instant
This option is an accidental death policy that only covers certain accidental deaths.
Here's a paragraph from Fabric's site describing the types of things that would be considered accidental: "unexpected events like car, bike, and commercial air crashes, fire, even murder."
They go on to say that health-related deaths would not be covered under the policy. The example they gave was that of a heart attack. They also noted deaths by riot are not included, either.
It's meant to be a policy designed for younger people who want peace-of-mind coverage just in case they die by accident. Whereas a term policy can cost you as much as $35 a month for $500,000 of coverage, Fabric says their Instant policies are offered at the following price/coverage tiers:
$6/month for $100,000
$15/month for $250,000
$30/month for $500,000
Normally, healthier, younger people get the best rates. But, because this plan is only covering accidental death, an insurance professional with whom we spoke said your health doesn't usually have an impact on your cost, mainly because you wouldn't be covered if you got sick and died.
That doesn't mean you'll avoid exclusions, though. Fabric notes that what's covered and what isn't covered is something that varies by state.
Pennsylvania has one of the youngest populations in the country, so we checked Fabric's exclusion list for accidental death policies in the Keystone State. Here are three that you should be aware of:
Military-Related Deaths Are Excluded
If you're a member of the military, you can get a Fabric Instant policy. However, know that any death resulting during the following three scenarios won't be covered:
Anything military-related
Death during active duty
Death during maneuvers or training exercises
Suicide Isn't Covered
Deaths by suicide are not considered accidental and, as a result, Fabric won't cover them, whether you were sane or insane at the time of death.
Alcohol-Related Deaths Aren't Covered
Fabric notes that if your death is caused by the fact that you were at or beyond the legal blood-alcohol limit, your death won't be covered. The same rule applies to anyone under the influence of marijuana, hashish, narcotics and controlled substances.
According to Fabric, the exception applies unless the drugs involved were "administered on the advice of a physician and taken as prescribed by such physician."
In other words, there's a good chance you won't be covered if you die in a car accident while driving under the influence of a prescription that prohibits you from driving within a certain time of taking it.
Be sure to read through your policy documents to make sure you're clear on what is and isn't covered when it comes to alcohol and drugs.
Pro tip: If you live in New York or California, you'll have to buy accidental death coverage before you're eligible for a Fabric term life insurance policy.
Fabric Wills and Fabric Vault
Two other services Fabric offers are wills and "Vault". The site will allow you to create a will for free share your will with the beneficiary.
Fabric also allows you to mirror your will for you and your spouse, a move that can save the time of having to do all the work of two wills. Also, both you and your spouse will be on the same page about what's in your wills.
Their Vault feature creates a platform where both you and your spouse or partner have access to your financial accounts. If you pass away unexpectedly, your loved one won't have to play a password guessing-game to view your accounts and joint accounts you share.
How Fabric Compares to the Competition
Ethos is a site very similar to Fabric. Both focus on giving you an online experience via a simple application that takes just minutes to complete.
One of the differences is that Ethos allows you to buy whole-life insurance policies from their site in addition to term policies. Fabric, on the other hand, offers term life insurance and accidental death policies with the option to convert your term policy to a whole life policy at some point in the future.
Term life insurance policies are usually cheaper because they usually end before you get old enough to where your chances of death get higher and, therefore, your premiums rise.
Permanent policies are lifelong and usually cost more per month they're accounting for your older years.
Also, Ethos uses Assurity, an insurance company that's been in business for more than 100 years and has an A- rating with A.M. Best.
If it's an accidental death policy you want, Fabric is the way to go. If you're looking for term life insurance, use both sites to get a quote and figure out which policy works best for you. Ethos is the choice if you're looking for permanent life insurance.
Another point of differentiation is that Fabric's wills and Vault features provide you with a more comprehensive approach to long-term financial plans.
Bottom Line on Fabric: Pros, Cons and Who It's Good For
We believe that Fabric's insurance policies are a good fit for someone who doesn't want to deal with an insurance agent in person and wants a simple way to get a policy.
As far as positives go, we think that Fabric, along with other companies like Ethos, makes life insurance easy to get. The company's site is straightforward and simple. We like how their accelerated applications can result in instant approvals that don't require a medical test.
Furthermore, we like how Fabric offers tools that give you a more comprehensive approach to your long-term financial plan. Whereas Ethos focuses on term life insurance, Fabric offers two options for insurance along with wills and account linking.
However, this strength is also the site's weakness. Insurance policies are complex products and it would really benefit you to sit down with a life insurance agent so you can ask questions and get answers before making your decision.