Farm to People Reviews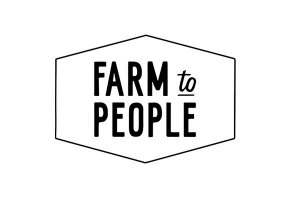 Farm To People features hand-picked, independently made food items. Shop online or sign up for their subscription service to receive an eclectic mix each month.
About Farm to People
Are big-name grocery store brands not up to your standards?
Created by a father and son team focused on small batches of wholesome, delicious food using traditional methods, Farm to People offers a wide range of interesting, artisanal goods, from seasonings and sweets to deli meats—all without genetically modified or artificial ingredients.
Farm To People's products can be purchased individually online, or customers can sign up for monthly discovery boxes to be shipped to your door.
Farm To People: Why Is Small-Batch Better?
For the uninitiated, small-batch producers are billed as the opposite of large-scale manufacturers. The term 'small-batch' has come to indicate limited, hand-crafted products, where a great deal of attention has been paid to every step.
The nature of small-batch products might inherently mean better quality and taste, but limited production also leads to minimal distribution. If there's only a small amount of a specific product being made, you're unlikely to find it being sold outside of local stores in the immediate area where it's produced. Basically, small-batch products are traditionally hard to find.
That's where Farm To People steps in. The company seeks out new, interesting products, screens producers to ensure that they exclusively make small-batch foods and that they adhere to the additional policies that shape Farm To People's promise.
What Else Makes Farm To People Different?
There are two aspects of Farm To People's promise that differentiate the company from brands you might find at your local big-name store: That every possible step is taken to ensure foods are of the highest quality, and that the process is transparent, i.e., who's making the food and how it's done isn't a secret.
Those two values combine to shape how Farm To People defines which producers and goods are up to snuff. Here's how their promise applies to each category:
Farm To People Fruits & Veggies
Farm To People only offers produce from family-owned and operated farms that do not use genetically modified seed varieties. Further, Farm To People only works with farms that are concerned with maintaining (and improving) the health of the soil. Produce is picked at the peak of ripeness, for the best flavor and nutrition.
Further, Farm To People claims that, whenever possible, they buy from farms that use no or low-spray growing practices.
Farm To People Meat, Dairy & Eggs
Farm To People promises that their meat, dairy, and eggs all come from animals that are treated humanely at every stage of life. This means that animals are not caged, and instead, are given access to a range or open pastures where they can forage (whenever weather permits, of course).
Their promise also means that animals never spend time in concentrated feeding operations. They're also never given sub-therapeutic, preemptive antibiotics or synthetic growth hormones (like rBST).
Whenever they can, Farm To People buys from farms that feed their animals locally grown or certified organic non-GMO grain. The company promises that all of their milk, eggs, and meat come from farms that don't use GMO feed.
Farm To People Seafood
Farm To People seafood selections only come from fisheries that are recommended by the Monterey Bay Aquarium Seafood Watch program, which relies on regionally specific ecosystem-based criteria that are based on peer-reviewed science.
To meet Farm To People's standards, fisheries also must be fun by families that own their own fishing boats. Operators can't administer any antibiotics or synthetic growth hormones.
Farm To People Value Added Goods
Even the companies delicious-sounding cookies and craft cocktail mixers are held to the highest of standards.
For a product to be offered by Farm To People, it must, of course, be produced in small batches. The company also asks that producers mindfully source their ingredients, avoiding GMOs, and taking advantage of local or seasonal options when available.
What can't be included? Chemical preservatives or artificial flavors.
Additionally, Farm To People asks that all the producers they work with view their business practices holistically, and consider how their companies make social, economic, and environmental impacts.
Buying Foods & Products From Farm To People's Online Store
Farm To People offers a surprisingly wide range of categories online. You can browse baked goods, cheese, condiments, deli meats, jams, nut butters, sauces, and sweeteners by clicking on different categories. Foods can also be filtered by diet, including vegan, dairy-free, soy-free, paleo, gluten-free, no sugar, and organic.
While the products offered by Farm To People all have enticing names (Tennessee Black Truffle Honeycomb, Trees Knees Spicy Maple Syrup, and White Chocolate Cinnamon Organic Peanut Butter—oh my!), they're also terrifyingly expensive. Here are a few examples:
White Chocolate Cinnamon Organic Peanut Butter ($10/ 9oz)
Beet ISH Premium Horseradish ($15.99/ 8oz)
Dill Death Do Us Part Dill Pickles ($9.99/ 16oz)
Fennel Salami ($12.99)
Consumers can't expect high-quality, small-batch goods for the same, low prices as generic supermarket brands.
However, it's worth noting that, although delicious-sounding, these products are two to three times the cost of the same category of products purchased at a local Trader Joe's—another company that values transparency and organic products. For example, you can find TJ's Organic Sandwich Pickles ($2.99) or Spicy Pickled Vegetables $3.99) for pennies on the dollar.
We'll talk about pricing again, but know that Farm To People doesn't appear to be the type of store where one stocks up on the necessities—not at $7 for black beans! Instead, the store appears best suited to help shoppers discover delightful new treats that could enhance a special meal or holiday spread.
Farm To People Delivery Boxes
For shoppers interested in receiving curated surprises each month, Farm To People offers two delivery box options: The Tasting Box, and The Hot Sauce Club.
The Tasting Box
The Tasting Box is described as the perfect way to discover new, unique, and delicious products each month. Customers can choose from two different subscription levels:
The Casual Foodie box includes 3 to 4 products each month ($29.95)
The Food Critic box includes 5 to 8 products each month ($49.95)
If you'd prefer to avoid ongoing charges, Farm To People also offers the option buy multiple months of their Tasting Box upfront without a subscription:
Three Month Tasting Box Plan ($149.75)
Six Month Tasting Box Plan ($299.50)
Twelve Month Tasting Box Plan ($599.00)
The Hot Sauce Club
Farm To People's Hot Sauce Club claims to heat things up by sending two to three unique, craft hot sauces to your door each month. Sauces are all produced in small batches in the USA.
Getting your hot sauce fix costs $25 each month. However, shipping the sauces is an additional $2.99 each time, bringing your total to almost $28.
You can pause your subscription anytime. Or, for those who would rather avoid recurring charges, Farm To People offers the option to prepay for multiple months:
Three Month Plan ($75.00). Additional $2.99 fee for shipping each month.
Six Month Plan ($150). Free shipping.
Twelve Month Plan ($290). Free shipping.
Farm To People Farm Box (New York Only)
If you live in Manhattan or Brooklyn and can't find time to go to your local farmer's market, Farm To People offers convenient pickup or delivery of the best of whatever's in season.
Pricing varies from zip to zip, and you have to be located in NYC to take advantage of their fresh curated boxes. Visit Farm To People's website for more information on the Farm Box.
Other Goods Offered By Farm To People
Beyond designer nut butters and farm-fresh boxes, Farm To People offers products that position the company as a lifestyle brand.
These include gifts, such as the Dinner For Two bundle ($95) that includes:
Bourbon Smoked Sea Salt Flakes
Eggplant Tapenade
Saffron Malloreddus (pasta)
Roasted Pumpkin Seed Oil
Classic Vodka Sauce
Chorizo Salami
Again, not to harp on the subject of pricing, but that's $95 for pasta with vodka sauces, salami, and a few extras. Mind, you still need to actually cook the meal at home.
Another gift bundle, called A Burger's Wardrobe ($60) includes six sauces:
Spicy Stout Mustard By The Mustard Factory
Bacon Mayo By Empire Mayonnaise
Champagne Ketchup By Victoria Amory
Garlic Hot Sauce By Fil Fil Foods
Zesty Dill Relish By Rick's Picks
Tomato Achaar By Brooklyn Delhi
At $10 a sauce, you're not getting any deals from buying the bundle, and might just want to hand-pick your favorite sauces from Farm To People's online store.
Farm To People Shipping and Return Policies?
Shipping any Farm To People products or bundles is a flat $7.99 unless you order $125 or more. In which cases, shipping is free.
That flat rate means that should you really have your eye on that Bacon Mayo, but don't want to spring for another sauce, the cost jumps from $7.99 (the mayo) to $15.98 (mayo + shipping), making an expensive purchase even more spendy.
What if you're not happy with a Farm To People purchase? The store does not offer a return service, meaning that all sales are final.
However, the terms state that they are committed to providing you with a great experience, and suggest that if you are dissatisfied with a product you purchased, to contact them at questions@farmtopoeople.com within 24 hours of your delivery.
Final Thoughts On Farm To People's Products?
When initially reviewing Farm To People, I'd assumed it would be similar to Blue Apron or Gathered—a meal delivery service promising wholesome ingredients. Perhaps that's why what struck me the most about what's offered is, aside from beans and pasta, there isn't anything available in their online store that I would actually cook with.
Yes, there are sauces, spreads, sweets, and other accouterments. However, Farm To People's promise mentions fisheries, produce, eggs, and dairy in a way that almost implies access to these whole foods—instead, they're only describing the standards for ingredients in their crafted products.
This leaves us with questions: Who decides what's considered small-batch? What are Farm To People's standards for who's an 'artisan' versus some person with a food processor, some peanuts, and organic chocolate for flavoring?
In that they offer an enticing selection of products which all meet Farm To People's standards, the company appears like a very high-end Hickory Farms—with a dash of high standards and smaller batches.
Should you order from Farm To People for as a gift, a treat for yourself, or for a party, we've no doubt that you'll be able to taste the difference in quality in each dish. Plus, there's the benefit of supporting local businesses and farms! Just shop with the understanding that, at Food To People, high-quality means higher prices.
Amazing concept - amazing service!

By Beth L.

,

Minneapolis, MN

,

Nov 20, 2019
Verified Reviewer

Overall Experience:

I am from out of town but stumbled into this truly innovative concept at a holiday market in NYC. A man there (Alex?) was clearly so knowledgeable and excited about this venture that I couldn't help but buy. And in fact, two couples came back in and bought more to get their "free box". The food is beautiful! I'm telling everyone in this town to do it! Recipes are fun too. Alex, you will go places! Very impressive!

Bottom Line: Yes, I would recommend this to a friend

---

Advertisement

---