First American Home Warranty Reviews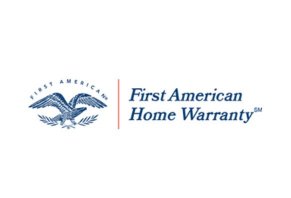 First American Home Warranty provides more than half a million customers with home service contracts that cover aspects of property ownership not address by insurance or builder's warranties.
About First American Home Warranty
Established in 1984, First American Home Warranty promises to offer smart, simple, and affordable one-year service contracts that can help protect you from unexpected repairs to major systems and appliances.
By maintaining a network of independent, prescreened contractors and qualified technicians who provide 24-hour online or phone service requests, the company advertises they serve more than 550,000 customers and spent more than $143 million on repairs and replacements in 2015 alone.
Does this necessarily mean they'll help you enjoy your home and protect your budget, as indicated on their website? Are they the right home warranty solution for you?
Buying this type of coverage isn't exactly rocket science, although this article will cover several important pieces of information you'll need to consider before making a final decision. Let's begin with the basics.
What's the Difference Between Home Insurance, a Home Warranty, and a Home Service Contract?
While a home insurance policy, a home warranty, and a home service contract all protect your property in the event of an unexpected loss, the specific coverage they provide is often very different.
For example, lenders require home insurance if you have a mortgage, since these policies provide the broadest coverage against perils like fire, windstorms, hail, lightning, and vandalism. Like any other type of insurance, coverage can be customized based on your needs and will be subject to different guidelines, depending on the state in which you live.
On the other hand, the Federal Trade Commission explains that "warranties for newly built homes generally offer limited coverage on workmanship and materials relating to various components of the home, such as windows, heating, ventilation and air conditioning (HVAC), plumbing, and electrical systems for specific periods. Warranties also typically define how repairs will be made." They're also free.
Finally, extended home warranties or service contracts like those offered by First American come at an additional cost, and cover aspects not normally addressed by homeowners insurance or new builder warranties, specifically against wear and tear. These include breakdown to HVAC systems (including ductwork), appliances like dishwashers, refrigerators, hot water heaters, and washing machines; central vacuum systems, and so forth.
Compared to insurance and builder's warranties, First American's service contracts are also exclusionary, which means that only items listed in your contract are covered; all others are excluded. Their site explains:
"Therefore, when you have a breakdown you may have additional expenses associated with the repair or replacement. For instance, costs to bring out-of-code systems into compliance, structural modifications, modifications to existing equipment, secondary damage, and cosmetic fixes are examples of items that may not be covered. Read your contract for full details."
How Does First American Home Warranty Work?
Similar to most competitors, First American home warranties involve three different parties:
First American Homeowner Plans
If you're an individual who's not part of a real estate transaction, First American currently offers two different warranty plans to homeowners in 38 states: AL, AR, AZ, CA, CO, DC, DE, FL, GA, IA, ID, IN, KS, KY, MD, MI, MO, MS, MT, NC, ND, NE, NJ, NM, NV, OH, OK, OR, PA, SC, SD, TN, TX, UT, VA, WA, WV, and WY.
Basic: Covers attic and exhaust fans, ceiling fans, clothes washer and dryer, dishwasher, garbage disposal, instant hot water dispenser, kitchen refrigerator, microwave oven (built-in only), oven/range/cooktop, trash compactor
Premier: Adds coverage for central vacuum system, ductwork, electrical, garage door opener, heating, plumbing (including stoppages), and water heater.
Accompanying these plans, First American offers a First Class Upgrade option that delivers the following additional coverage (taken directly from their website):
Built-in Microwave Oven: Interior lining, door glass, clocks and racks
Trash Compactor: Removable buckets
Smoke Detectors: All parts and components of battery operated and hard-wired smoke detectors
Dishwasher: Racks, baskets, and rollers
Oven/Range/Cooktop: Rotisseries, racks, knobs, dials and interior lining
Improper Installs and Mismatched Systems
Local Building Permits: $250 per occurrence
Code Violations: $250 in the aggregate
Refrigerant Disposal, Recapture and Reclaim if required
Haul Away when replacing systems and appliances
Plumbing: Faucets will be replaced with chrome builder's standard when replacement is required, shower head, shower arm and hose bibbs
Toilet: Tanks, bowls, and mechanisms will be replaced with like quality up to $600 per occurrence
Heating: Registers, grills, filters, heat lamps and crane cost for roof-top units
Garage Door Opener: Hinges, springs and remote transmitters
Ductwork: Registers and grills
Unlike many competitors, First American advertises they'll cover your system or appliance regardless of age, as long as it's "in safe, working order before the start of your contract." Speaking of which, to gain additional insight into exactly what's covered, take a look at their Western states contract.
Pro tip: As with most home warranty companies, keep in mind that First American has a 30-day waiting period built into their contracts before you can request service.
Afterward, there are no limits to the number of service requests you can make during your contract, although you'll pay a service fee of between $50 and $100 each time. The exact fee will be outlined in your contract.
Upon placing your request, a service provider will contact you to schedule an appointment. Once at your home, they'll confirm coverage, diagnose the problem, and then begin the repair or replacement process.
How Much Does First American Home Warranty Cost?
For single-family homes under 5,000 square feet, First American's Basic plan starts at $245 per year, while Value Plus starts at $380 and Premier at $460, annually (you'll need to call if your home is over 5K square feet).
Keep in mind that price can also vary based on location, as well as property type (e.g., multiple units, condos, townhomes, mobile homes, guest homes, etc.).
Optional coverage for buyers is priced as follows:
Additional Refrigeration (Up to 4 units): $4/mo
Washer/Dryer:
Central Air Conditioner: $9
Pool / Spa Equipment: $15
Septic Tank System / Pumping
Well Pump: $7
First Class Upgrade: $100+
According to the fine print on their website, their contracts are noncancelable mid-term. For additional insight, support can be reached at 800-992-3400.
First American Home Warranty Customer Reviews and Complaints
Between sites like Consumer Affairs, the Better Business Bureau, and Yelp, we encountered more than 5,500 combined customer reviews for First American Home Warranty.
Consumer Affairs and BBB customers had given the company an average rating of about 3.3 stars, with common compliments citing competitive price and ease of use (opening coverage, filing a claim, etc.), while complaints frequently revolved around claim denials and less-than-stellar service provider experiences.
On Yelp, they held a meaningfully lower average rating of about one star, with many of the same complaints.
First American Home Warranty is part of the First American Financial Corporation family of companies, who are based out of West Hills, CA and has been in business since 1984. They held a B rating with the Better Business Bureau, based on more than 3,200 closed complaints, as of 5/30/18.
Again, when details were available, the majority referenced claims, coverage, and customer support issues, although a company representative responded with a resolution in each instance.
First American vs. the Competition: How to Choose the Right Home Warranty
According to a 2014 Los Angeles Times article, organizations like Consumers' Checkbook and Consumer Reports emphasize you might be better off placing money into an emergency repair fund instead of purchasing a home service contract.
Still, they've "become almost universal in today's market. Not only do they appeal to would-be buyers, who believe they're covered should the air conditioner break down or the refrigerator kick out during their first year of ownership, they also appeal to sellers, because they, too, are covered during the listing period."
Given their near universality, it might come as little surprise there are dozens of home warranty and home service contract companies competing for many of the same consumers as First American, including (to name just a few):
First Fidelity National Home Warranty
The Home Service Club
Select Home Warranty
What are the best criteria to use when deciding which of these companies, if any, is more deserving of your money?
Like any other purchase, you'll want to start by making sure the warranty fits your budget and provides coverage on par with its price. Along these same lines, whether or not third-party home warranties pay for themselves is a hotly debated topic, although the FTC recommends:
"When you're shopping, compare specific manufacturers and products. You might find that some service contracts give you the same coverage you get from the warranty that is included in the purchase price.
[Also,] some service contracts cover only part of the product, and some make it nearly impossible to get repairs when you need them. And, if repairs are cheap, you might not really benefit from the extra cost of a service contract."
To assist with this, any company you're considering must offer a copy of their contract to read before you buy. If not, they're breaking the law.
Once you've narrowed down the right price and the right coverage, you'll want to focus on businesses who:
Have been in operation for years
Come with mostly positive online customer feedback
Are registered with consumer organizations like the Better Business Bureau
How does all of this stack up for First American?
Our Final Thoughts About First American Home Warranty
First American Home Warranty has been in business for more than three decades, seems to provide pricing and coverage in line with many of the popular competitors, and comes with mostly positive online customer feedback.
Just keep in mind that like most other companies in the industry, unless the state you live in mandates a 'cooling off' period, it doesn't appear refunds are available after initiating your warranty contract.
» Related: 6 Most Overlooked Homeowners Insurance Gaps
Three months in the summer without a fridge

By Medhat Z.

,

Wake Forest, NC

,

Aug 14, 2018
Verified Reviewer

I've been with First American Home Warranty for over five years; I dealt with them several times in the past for issues around the house. I was pleased with the service, and I recommended them to many of my friends and my clients. Recently, I had an issue with my fridge and it has been an ongoing project for three months. Three different contractors worked on it and it has not been fixed yet. I felt that First American pushed me around and gave me a run for my money with very poor customer service and communication from most of the reps and the contractors. They don't believe their customers and I think they are in business to make their contractors rich, not to solve issues for their customers.

Bottom Line: No, I would not recommend this to a friend

---

Advertisement

---