Fizzics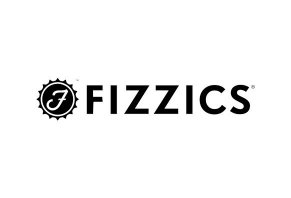 Summary
Fizzics claims to make it possible to enjoy the taste of draft beer at home from bottles, cans, or growlers.
Pros
Can improve the taste of canned or bottled beer
Possible to add as much foam as desired to each pour
Battery operated, can be used outdoors
Cons
Not refundable once you use it
Broke quickly for many users
Might not change your beer significantly
Some considered it little more than a party trick
Fizzics Review: Is It Worth It?
Do you ever open a beer can and wish instead you were reaching across the bar for a freshly poured draft? There may now be a way to achieve that never-bottled taste at home. Fizzics sells portable beer dispensers that claim to transform your canned or bottled beer to give it the smooth taste of a freshly poured draft.
The company first gained attention on Shark Tank in 2016, and today you can choose between two options: the company's original model (large enough for growlers, battery operated), or the newer Draftpour, which offers a sleeker design, runs on either USB or battery power, and can keep drinks cold.
Is Fizzics all gimmick, or is this home beer dispenser worth investing in? By the end of our analysis, you will have an answer.
Benefits of Fizzics
Fizzics claims to improve the taste and mouthfeel of canned and bottled beer so that drinking at home feels as indulgent as visiting the local brewery.
Each version of Fizzics devices features the company's patented "micro-foam technology" that leverages sound waves and fluid dynamics to mimic the taste and texture of a fresh draft beer.
When you pour a glass, the device will release the beer under pressure at a controlled rate to maintain a consistent carbonation level.
Once you pull the handle backward at the end of the pour, you'll start a "sonification process" that uses sound waves to convert carbonation into a micro-foam that will purportedly deliver an aroma, flavor, and mouthfeel that's similar to a draft pour.
Unlike most beer-enhancing systems, Fizzics doesn't require Co2 cartridges or nitrogen to function. Instead, the sonification process utilizes a medical-grade sound wave oscillator that converts carbonation into a microfoam of tiny bubbles that create a thick head on the top of the beer.
The company claims that Fizzics can be used on all types of beer, though it tends to offer the best taste for IPAs, Stouts, and other brews that are regularly poured nitro-style.
Each device style is compatible with any style beer can or bottle, and the original model can also handle growlers. Likewise, both Fizzics models offer a battery-operated option so you can take it out of the home for use while camping, at tailgates, and anywhere else where a fresh-poured beer is desirable.
How to Use Fizzics
To use this four-pound device, you'll first need to twist the canister counter-clockwise to separate it from its base. Then, place your preferred beer can or bottle in the base and insert the draft tube before locking the canister back in place.
You can then place your glass at a 60-degree angle under the spout and pull the handle forward to "tap" the beer. Once the glass is 2/3 full, push the handle backward to "top" the beer with the final layer of foam.
Fizzics should be cleaned between uses, especially between beer varieties. The best cleaning method is to place a glass or washed beer bottle that contains warm water in the base and run it through the system for four to five seconds. When you're done for the day, let the system air dry disassembled overnight.
The Fizzics Draftpour is not dishwasher safe.
Models and Pricing
Fizzics currently offers two models of beer dispensers. Both utilize the same underlying technology, and their primary differences are highlighted below:
Fizzics Original ($149):
Runs on two AA batteries only (no USB charging)
Compatible with all cans and bottles, up to 64oz growlers
Only available in black
Fizzics Draftpour ($129):
Powered via USB or two AA batteries
Accommodates call cans and bottles, up to 750 ml
Up to 25% faster pour than the original model
Available in four styles: carbon, pub, copper ($149), and ice
The most significant differences between the two are size capacity, style options, and power source flexibility.
Warranty and Refund Information
All Fizzics purchases come with a one-year parts and labor limited warranty. As with most warranties, this doesn't cover damage caused by misuse or abuse. You can look through the full warranty specifics here.
While Fizzics beer dispensers come with a return policy, only unused devices purchased directly from the company in original packaging qualify, and they must be returned within 14 days of delivery. Customers are also responsible for return shipping costs.
You can request a refund by contacting the company's support page. If your return is approved, expect your refund within 7–10 business days.
Analysis of Customer Reviews
There are more than 330 reviews for the Fizzics Original on Amazon, averaging four stars, and more than 250 for the Draftpour, again averaging four stars. Here's what customers are saying:
Common Compliments:
Succeeds in making bottled beer taste like draft
Fun novelty gift for beer lovers
Common Complaints:
Product seems to contain cheap materials (especially original model)
Bulky and difficult to store
Stopped working after a few months
Can be time-consuming to clean
Didn't seem to make much difference in beer taste for some users
No return policy for used products
Fizzics vs. Other Home Draft Beer Devices
Beyond Fizzics, you can purchase other products designed to help you enjoy draft beer at home, including the eCostConnection Ultrasonic Beer Dispenser and the Hopsy SUB Home Tap Draft Beer Machine. Here's how they compare to Fizzics:
| | Fizzics Original | Fizzics Draftpour | eCostConnection Ultrasonic Beer Dispenser | Hopsy SUB Home Tap Draft Beer Machine |
| --- | --- | --- | --- | --- |
| Cost | $149 | $129–$149 | $59 | $39 |
| How It Works | Uses ultrasonic sound technology to create smooth beers with a thick foam head. | Uses ultrasonic sound technology to create smooth beers with a thick foam head. Can be chilled beforehand to keep drinks cold. | Uses ultrasonic vibration waves to create a smoother beer with lots of foam. Includes cooling pads to keep drinks chilled. | Works as a mini-keg to refrigerate beer and let you pour fresh glasses when desired. |
| Supported Beer Type | All bottles, cans, up to 64-oz growlers | All bottles and cans up to 750ml | Standard-sized cans and bottles | Special 67-oz Hopsy mini-kegs (sold separately for $10–$21 each) |
| Power Source | AA batteries | USB, AA batteries | AA batteries | Standard outlet |
The eCostConnection dispenser works in much the same way as the Fizzics Draftpour. Both devices rely on ultrasonic technology to achieve a freshly-poured taste, and each machine is designed for standard-sized bottles and cans (no growlers). They also include removable pieces you can freeze ahead of time to keep your beer ice-cold as it pours.
The most significant difference between them is that the Draftpour costs twice as much and can run via USB charge as well as batteries. Both devices earn similar reviews online, though we want to note that the ECostConnection only has four reviews on Amazon.
The Hopsy Minikeg is different. Rather than working with any beer can or bottle, you need to purchase special kegs from the company to use with it. Not only does this limit your beer options, but many US states forbid shipping these kegs. However, you will only have to pay $40 for the keg, a third of the cost of the Fizzics devices.
Struggling to decide what model makes the most sense for you? Consider whether you want to mimic the taste of getting your favorite beer on draft at home, or whether you want a larger supply of beer to share with friends, aren't as picky about the brand, and don't mind having alcohol sent through the mail. That should help you decide whether to go with an ultrasonic technology device or a mini keg model.
The Bottom Line
Fizzics claims to give you the taste of fresh-poured beer at home, and the company seems to (mostly) deliver on this promise.
The device succeeds in making bottled and canned beers smoother with a richer foam, but users have mixed opinions on whether this process actually improves the beer's taste.
Many shared that Fizzics seemed like little more than a "fun party trick" because the device was cumbersome on countertops, slow to use, and tedious to clean between beer varieties.
Others found their FIzzics broke after only a few uses or didn't leave their beer discernably different than when it came straight out of a can.
Overall, most viewers seem mixed on whether Fizzics was worth it. Some expressed frustration that they couldn't return the devices after trying them out and were consequently stuck with a machine they didn't want.
You're likely to enjoy either Fizzics if you love freshly poured beer but can't make it to the bar often. It can also add a sense of luxury to your next camping trip or outdoor adventure.
So long as you keep your expectations realistic about how much this device will change the taste of your canned or bottled beer, it should offer a novel way to enjoy it at home.
If you aren't sure whether to make the jump, remember that cheaper options are available.
Customer Reviews