Nick Vertucci Real Estate Academy Reviews
Claimed This company has claimed this profile, is getting alerted on any new customer reviews entering this page, and may engage in dialogue with its customers to address their matters.

Companies cannot pay money or provide goods in order to remove or alter customer reviews.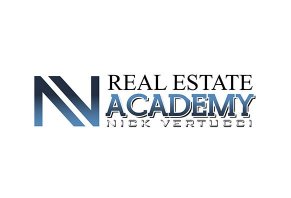 Created by a retired police officer and now real estate millionaire Nick Vertucci Real Estate Academy presumably helps you create financial security by flipping houses.
---
This company is actively collecting reviews from its customers. All reviews submitted are subject to moderation and approval to ensure they meet our

Review Guidelines

.

Refreshingly legit

By Mary H.

,

Georgia

,

Dec 7, 2018
Verified Reviewer

Overall Experience:

Nick operates with a high level of professionalism, integrity, and excellence, and a heart that wants the highest best for others to succeed. I am honored to have made a connection to NVREA and Nick Vertucci! Wisdom + Compassion = Nick! In an industry tainted by greed and corruption, it's refreshing to be given the tools to succeed legally, with ethics and integrity. They tell you over and over this is not a get-rich-quick scheme, you have to do the work! But the system is laid out so thoroughly, that it sets you up for success by avoiding the pitfalls of those who have gone before us.

Bottom Line: Yes, I would recommend this to a friend

---

The REAL deal

By Jackie W.

,

Denver, CO

,

Sep 7, 2018
Verified Reviewer

Overall Experience:

I have been a student of NVREA since 1/18 and I can tell you this is the real deal. You have to put in the work, and this is not a get rich quick scheme. It's tough, but if you put in the work, this system works for you. We just got paid our first paycheck and could not be more proud to be a part of NVREA. Nick gives you the system, the tools, the support and the people who work alongside Nick are just as incredible. Thank you NVREA.

Bottom Line: Yes, I would recommend this to a friend

---

Advertisement

---

Awesome and invaluable

By Damiean W.

,

Greenville, SC

,

Sep 5, 2018
Verified Reviewer

Overall Experience:

Nick and his trainers are thorough, professional, and walking the walk. This company provides the information, application of it, examples of it, resources to use it, and support forever for success. If you are not successful, you CHOSE to be not successful. Excellent training worth every dime!

Bottom Line: Yes, I would recommend this to a friend

---

I would not be where I am today without Nick and his course

By Bill G.

,

Leesburg, FL

,

Sep 3, 2018
Verified Reviewer

Overall Experience:

After the one day seminar, and into the three-day seminar I was a little skeptical, but I continued my journey. After continuing my education with the four-day because tour and field training, I have had offers accepted and have wholesaled properties, I have built my ground teams with realtors, contractors, and inspectors and have started my own business. It is continuing to grow and I do not know where I would be without Nick Vertucci and his team. Everyone is so supportive and you are not left alone. If you need help there is a huge support staff always willing to help.

Bottom Line: Yes, I would recommend this to a friend

---

Nick Vertucci Family is the REAL THING!

Overall Experience:

We began the journey with skepticism and fear of the investment it required to continue in the training. But it is a quality education in a lucrative field. Put off buying that new car and invest in Nick for your future retirement. You will not regret it. IF you do what he teaches you and follow through with all areas of education he offers you, you will succeed. You could not go to college and get the education he offers, and it would take much more money and much more time. There is currently a network of over 5,000 people who have been successful following him. So you be the judge. He's not a SCAM. Just the folks who say so did not follow through and do what he taught them!

Bottom Line: Yes, I would recommend this to a friend

---

Nick Vertucci Real Estate Academy review

By Michael C.

,

California

,

Jun 21, 2018
Verified Reviewer

Overall Experience:

I went to the 3-day seminar, and it was very informative and real. The seminar coach/speaker was the best and covered all the bases and complete procedure to flip properties as well as wholesale properties. It was well worth the seminar cost and I would refer everyone I know to the seminar and to the Nick Vertucci Real Estate Academy for the training they need to invest and sell real estate, which is the only true real way to make money and have a secure future.

All the best to everyone involved in the process.

Bottom Line: Yes, I would recommend this to a friend

---

Educational and well organized

By Amy P.

,

San Antonio, TX

,

Jun 13, 2018
Verified Reviewer

Overall Experience:

I attended The Nick Vertucci Real Estate seminar one year ago, and the knowledge and techniques taught made an enormous impact on my life. THANK YOU for giving me the tools to change my life!

Bottom Line: Yes, I would recommend this to a friend

---

Advertisement

---

Life changing

By LeeRoy C.

,

Yuba City, CA

,

Jun 12, 2018
Verified Reviewer

Overall Experience:

I've watched all the infomercials, and NREN hit home because of the keyword. Network. See, I learned long ago that people with similar goals work best together. Nothing parallels to teamwork. So I attended the free day, and I heard what I needed to hear. "We have never seen anyone fail that follows the process and puts in the work!" I share about a program that I wholeheartedly know works when applied as designed. I'm that guy who lives paycheck to paycheck while raising my daughter as a single parent. So paying for the 3-day was a tough one but more than worth it. Nick through trials and failure developed a system that works; it's in black and white. What hindered me is the thought system I have learned my whole life. Work hard, save your money and retire. Nick and his crew helped me to see life in a whole different light. I come from hard-working people and from the lower financial sector. I can change that by stepping into fear and applying what I am learning to my life, and with my NETWORK we grow our NET WORTH. Thank you, Nick, and thank you trainer Ryan.

Bottom Line: Yes, I would recommend this to a friend

---

Nick Vertucci Real Academy is NOT a scam!

By Eduardo M.

,

Florida

,

Jun 5, 2018
Verified Reviewer

Overall Experience:

I had the opportunity to go to the three-day seminar, and it was amazing!

I learned how to increase my credit score level. In addition, the web pages given help me find the best offers, including the areas, structures, and state, greatest deals of the market. It is my mind to be able to assist as soon as possible to the four-day Bus Tour.

No investment is costly as long as you want to reach the goal that you want to achieve and what better to be with people of great experience and responsibility.

Thank you, Nick, for your help see you again.

Bottom Line: Yes, I would recommend this to a friend

---

Hard work, network, mentoring = success in NVRE

By Tech Cheng

,

Washington DC

,

Mar 30, 2018
Verified Reviewer

Overall Experience:

Like any entrepreneur, you'll have to put in lots of hard work, otherwise, it won't work. The 3-day was enticing and gives little insight into how to flip (kind of cliff notes), so they'll upsell the $30-40,000 four-day bus tour in California. The information is PHENOMENAL in the bus tour. Be ready to network because this and the Facebook group is the KEY to finding deals, partnering and making friends who have the same mindset/vision IF you're dedicated. Nick is partners with a business consulting/tax firm, the handyman/builder side service, and he actually does the bus tour. This is for real from someone who's done it (Nick Vertucci) and wants to pass along his system. He's thought of everything. You'll ONLY fail if you don't hustle.

Pros: Info, the flip system, network if other NV members, business partners Nick links us up with.

Cons: Upfront costs are extremely high, not easy.

Finally word: There's a saying, "if it's easy, then everyone would be doing it," so this BUSINESS is NOT easy. Most start-up businesses are not, so if you can wrap your mind around the fact that if you spend $40-60,000, and in one year work hard to do 2-3 flips, you make that back and possibly more. Also, imagine the freedom from the 9-5 job and being your own boss and retiring in 5-10 years.

Good luck.

Bottom Line: Yes, I would recommend this to a friend

---

Nick is great! Thank you!

By Lihua Cox

,

Orlando, FL

,

Mar 16, 2018
Verified Reviewer

Overall Experience:

Nick Vertucci is a great teacher, with his help, we built up a solid foundation on how to make money by flipping houses.

We did some small flips before we signed the training with him. With his encouragement, we started our LLC business. It has been over three years, our business is successfully now. We are still flipping.

No matter how good a teacher is, he/she only can teach you knowledge, skill, help you to build a foundation, you, as a student, need to apply the knowledge and skill learned from your teacher in the real world. Very important thing is that the real world will always be different than what you learned from your teacher and books; you need to use your comment sense and judgment and apply the learned knowledge into the real world, to be successful.

I do not care what others say about Nick Vertucci's training, but for us, I know for sure we made very good money for over three years by applying knowledge learned from Nick. Thank you, Nick Vertucci, you are a great teacher! You taught us your knowledge and you encouraged us to be a success.

Bottom Line: Yes, I would recommend this to a friend

---

Overall Experience:

Nick saw an opportunity, acted on it, realized it was an opportunity that many could act upon, and is constantly improving his organization. I had attended another real estate seminar and saw that there was a lot of potential for increasing my income, but I did not feel their program was suitable. Then about a year later, NVREA came to my area. I liked their approach and I invested in my future. I am happy that I did.

Nick has a communication network in place just for the NVREA group. It keeps us up to date on our changing business and keeps us in touch with each other.

Would I recommend this to my friends? Yes. But keep in mind not everyone wants to be a real estate investor just like not everyone wants to be a brain surgeon or a baker or a teacher or...

So with that being said, if you wish to learn about our business, I would recommend NVREA.

Bottom Line: Yes, I would recommend this to a friend

---

Advertisement

---

Legit

By Johnny Chiu

,

California

,

Mar 8, 2018
Verified Reviewer

Overall Experience:

You will think it's a scam or is too much money for it, but at the end, you will find out that what you put out can come back as 100 times and more. Once in a lifetime, catch the train, not sure when the next stop will be. How many decades of life you have left, if you don't do it now? When? You will see money is nothing.

Bottom Line: Yes, I would recommend this to a friend

---

Rocked our world

By Stacey Horn

,

Orange County, CA

,

Feb 27, 2018
Verified Reviewer

Overall Experience:

My husband did the initial 3-day, and I'll say, he's a thorough researcher. When he decided it was right and trustworthy, I believed. Our experience has been tremendous, and we learned so much, that we often feel our heads are exploding. We are into our first offers and processes, both scared and excited about what is happening for us (not to us). I've attended several programs before this one, but this is the real deal for me. If we follow the program that Nick and his team have laid out, we see success coming to us as well.

Bottom Line: Yes, I would recommend this to a friend

---

Excellent company

By Stu Garfinkel

,

New Rochelle, NY

,

Feb 27, 2018
Verified Reviewer

Overall Experience:

I started working with the NVREA family in November 2017. Their professionalism is top notch. I was a seminar instructor. His instructors are excellent.

I have started flipping houses, and my first should be completed within the next two months. I am very excited and happy I joined this organization.

Bottom Line: Yes, I would recommend this to a friend

---

Having the balls to succeed

Overall Experience:

Doing well in real estate is not easy. There are a lot of unknowns and variables, along with people that take advantage of your lack of knowledge.

NVREA provides you with the tools and knowledge to succeed. Participating in the classes and bus tour was the best decision I made for my future.

Nick is the real deal. His integrity, knowledge of the business and genuine belief of the system comes through in the program, and everyone you meet along the way.

Stepping out of the traditional box is scary, but his kindness, and the kindness of his team, made it extremely exciting.

His program works and he stands behind his word. All you have to do is follow the program and have the balls to succeed.

Bottom Line: Yes, I would recommend this to a friend

---

NVREA is not just seminars and classes.

By Cheri Hulke

,

Young Harris, GA

,

Feb 25, 2018
Verified Reviewer

Overall Experience:

This was a life-changing experience for me eight months ago. Am I now rich? In cash, no! But I belong to a network of people who all went to the NVREA bus tour, who want to see each other succeed, who are willing to partner with you in your next flip, and who genuinely support each other! That is priceless! We have been given all the tools by Nick Vertucci and his amazing, extremely knowledgeable staff, to BE successful. I am working on my first flip and look forward to an awesome 2018 in this new business! Thank you, Nick Vertucci, for making it possible.

Bottom Line: Yes, I would recommend this to a friend

---

Advertisement

---

NVREA is a serious investment for serious investors

Overall Experience:

This time last year, my sister and I knew absolutely nothing about real estate and investing. What a difference a year makes. We feel like our brains have pop-topped, and Nick Vertucci's classes were the springboard to our learning. When we signed up for the bus tour, I was nauseated and scared to death that we were being suckered and we would lose everything. As it turned out, we were not swindled and have found real value in the experience. One thing I love is that the unethical folks are kicked out of the group, so everyone in the network has a huge incentive to act right!

Bottom Line: Yes, I would recommend this to a friend

---

Overall Experience:

As cheesy as it is, going through the training with Nick and the whole NVREA team has been life-changing. By that I mean that I have more confidence to go about tasks in my everyday life. I am still learning so much from the trainers (which means I'm continually growing) and although it's a tough industry to get into, Nick has made a system where if everything is done correctly, it is foolproof. This training gives YOU control of YOUR future. How much work you put in directly reflects how successful you are. With the tools Nick gives, your dreams are so much more attainable.

Bottom Line: Yes, I would recommend this to a friend

---

Overall Experience:

The NVREA program is AWESOME.

I signed up for the complete package, and it was well worth it. Nick is not just with you during the training. He believes in you, and he stays with you, encouraging you, mentoring you, even after the training classes have been completed. I not only received outstanding training that changed my life but I now have an amazing support group for life, too.

Nick is the REAL DEAL!

Bottom Line: Yes, I would recommend this to a friend

---

Time+

By Gary Reckart

,

Lakeland, FL

,

Feb 23, 2018
Verified Reviewer

Overall Experience:

I could have put time-consuming, but I don't want to make it sound negative. Time-consuming is positive in that if you put in the time you will make money. You have to put forth time and effort by applying the system from start to finish to achieve results. Nick and his team are absolutely amazing and fantastic. They care about your results and help get your business going in the right direction, but you have to follow it 100%. They give you all the tool needed to succeed.

Bottom Line: Yes, I would recommend this to a friend

---

NV Real Estate Academy (bus tour)

By Angie Jones

,

Georgia

,

Feb 22, 2018
Verified Reviewer

Overall Experience:

Nick Vertucci and the entire team of trainers gave us an immense education that would have taken years to gain were we to have headed into the market without them. They provide excellent follow-up and additional resources once you complete the Bus Tour. You also gain a large network of like-minded people all who want to see you succeed. I am thankful we took the plunge and the Bus Tour. They gave us everything we needed to get started and build a successful business on our own. If you stick with the plan, you will succeed! Thank you NVREA team!

Bottom Line: Yes, I would recommend this to a friend

---

Advertisement

---

Follow the system, do the work

Overall Experience:

I attended a bus tour event in February 2016. Lots of information and most important plenty of follow up opportunity via hotline email and phone numbers.

If you follow the system and really do the work everything Nick talks about is possible.

My first flip just hit the market and I made lots of mistakes but learned so much.

Ready for number two!

Bottom Line: Yes, I would recommend this to a friend

---

Overall Experience:

I began the journey a year and a half ago. There is nothing better to assist in legitimate house flipping. The course is thorough, knowledgeable, hands-on and very well constructed. The educators Nick has chosen to be part of the team have amazing experience and are extremely down to earth and easy to work with.

The NVREA is like family. They are there for you always. Even when you don't need them, they provide input, direction, and precautions to keep you moving forward prosperously. All I can say is this is a life-changing organization and if you have the desire for real estate investing there is NO other. Remember, you get what you pay for.

Thank you Nick Vertucci and your team, aka "family!"

Bottom Line: Yes, I would recommend this to a friend

---

Conquer your own fears

By Dan House

,

Texas

,

Feb 22, 2018
Verified Reviewer

Overall Experience:

I could describe the training as many others already have; thorough, detailed, engaging, etc. I think that what makes the difference is that his team is able to show you that "you" will be your biggest challenge. Doing something new, outside of your comfort zone is not easy, and they spend a fair amount of time assuring everyone in the class that none of us will be excused.

I returned home and went for it, followed the recipe, did what they told me. I was surprised at how quickly my training reinforced my confidence and I began to gain traction on the steps that must be taken in order to be successful.

I've not yet flipped a house, but given that all my training leading up to making multiple offers has been spot on I believe that when the times come I may be nervous, probably scared to death, but I will take those additional steps and I will be successful in this industry.

Bottom Line: Yes, I would recommend this to a friend

---

Nick and his team are the best!

Southern Pines, NC

,

Feb 22, 2018
Verified Reviewer

Overall Experience:

My husband and I just knew that this was not a scam because the people (Rob and Ryan) that did the 3-day seminar that we attended were so honest and upfront about everything in the program. We just knew that this was right for us and that we could be successful following this program.

Nick and the whole team are your support team. They are there to be sure that you are successful. Nick gives you all the tools you need and shows you how to use them and you just have to follow while you trust and verify.

You have to be willing to take the leap and then it is so amazing.

Bottom Line: Yes, I would recommend this to a friend

---

Overall Experience:

I have longed for a career in real estate for a couple of decades, and when studying for my exam, I heard the radio ad about flipping houses and went to the 2-hour seminar. Life has changed a lot in such a short time. I have gained valuable knowledge about investing that would have taken me years as an agent to learn. So I stick with Nick!

Bottom Line: Yes, I would recommend this to a friend

---