Focallure Reviews
Claimed This company has claimed this profile, is getting alerted on any new customer reviews entering this page, and may engage in dialogue with its customers to address their matters.

Companies cannot pay money or provide goods in order to remove or alter customer reviews.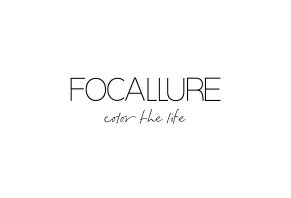 Focallure offers cosmetics, including mineral makeup, eyeshadow palettes, eyeliners, and skincare. Learn what customers are saying so far.
---
This company is actively collecting reviews from its customers. All reviews submitted are subject to moderation and approval to ensure they meet our

Review Guidelines

.

Do not buy from them - it's a scam!

By Pri V.

,

New Zealand

,

Oct 11, 2018
Verified Reviewer

Overall Experience:

One thing to say: DO NOT buy from Focallure! They are a scam!

I wish I had read all these reviews prior to buying from Focallure. I purchased the "Finishing touch flawless brow," which is basically a pen-like equipment used to shape your eyebrow. I received my product, it was unopened and carefully sealed a few weeks later only to open and see that it had a missing component - the part that actually shapes the brow.

After two weeks of going back and forth with their customer service team, it is very evident that this company was scamming people off of their money by providing incomplete or faulty products and then refusing to exchange or refund as their policies prevent it.

This is my first time buying from them, and I will NEVER buy from them again.

Keep your money - DO NOT buy from them!

Bottom Line: No, I would not recommend this to a friend

Nov 4, 2018

Dear Customer,

I am from customer happiness team. I see you have left a negative review about Focallure. Our company value is to put customer satisfaction as a top priority, and we are committed to our customers. I would be thankful if you can please share your order number so that I can look into the matter. Thanks.

---

Do not give this company your money

By Denise F.

,

Dallas, TX

,

Sep 30, 2018
Verified Reviewer

Overall Experience:

This is a SCAM. They took my money and never sent me anything. I am currently in the process of disputing with my credit card provider. They only respond by email and keep saying they are sending the product and never did.

Bottom Line: No, I would not recommend this to a friend

Oct 1, 2018

Dear customer,

We are sorry for the delay. We're extremely sorry that you had to face such difficulties. We may not be able to change the past, but if you give us a chance we will completely make it up to you. Our customer happiness officer will contact you to know more about the issue you faced, and I can assure you that we will do our best to solve each and every issue.

---

Advertisement

---

Worst buying experience

By Ana C.

,

Valrico, FL

,

Sep 24, 2018
Verified Reviewer

Overall Experience:

I bought an Argan hair steamer three weeks before my vacation and didn't get it in time. When I got it, the streamer did not work. I requested for a refund, and I got an email that they will send me info on how to return. After a week or so, I had to follow up for the instructions and got another email thanking me for my purchase and that I hope I was enjoying it. Clearly, no one was reading the content of my email!

There was no one to call, so I emailed again and finally got the instructions. I asked if the return shipping was free and never got a response, so I just decided to let it go just to be done with it. It took several weeks before I got my refund and was out $15 for shipping. I am never buying from this company again.

Bottom Line: No, I would not recommend this to a friend

Oct 1, 2018

Dear Ana,

We're extremely sorry that you had to face such difficulties. We may not be able to change the past, but if you give us a chance, we will completely make it up to you. Our customer happiness officer will contact you to know more about the issue you faced, and I can assure you that we will do our best to solve each and every issue.

---

Horrible

By Heather S.

,

Tennessee

,

Sep 17, 2018
Verified Reviewer

Overall Experience:

I purchased a beauty blender at the beginning of August. As of September 15th, this product has still not arrived. I have reached out to customer service many times, and all they state is that they will "try to ship the item as soon as possible" or say they will ship it the next week and have not. I have requested a refund multiple times, and they refuse to refund my $14.95 stating they can only offer store credit as I did not cancel within 48 hours. However, their shipping policy is 2-7 business days, and I still have not received my order. I am still fighting with customer service to get this resolved.

This company is a scam! Please do not purchase from them and take your hard earned money elsewhere.

Bottom Line: No, I would not recommend this to a friend

Oct 1, 2018

Dear Heather,

We are really sorry that you had to face such issue. We have refunded the amount in your account. We're extremely sorry that you had to face such difficulties. We may not be able to change the past but if you give us a chance, we will completely make it up to you. Our customer happiness officer will contact you to know more about the issue you faced, and I can assure you that we will do our best to solve each and every issue.

---

Hmm

By Alicia H.

,

Chico, CA

,

Sep 14, 2018
Verified Reviewer

Overall Experience:

Just wondering how this product can be made and sold in the US when the package was sent straight from China. Also, the package says "cruelty-free." Maybe just be a typo. Maybe not. Hmmm. The product does last all day, but is not moisturizing. The same thing as Mac and I'm sure many other companies have been doing for years. Not bad though.

Bottom Line: Yes, I would recommend this to a friend

Nov 4, 2018

Dear Customer,

We are incredibly grateful that you took the time out to leave us this note. Our company value is to put customer satisfaction as a top priority, and we are committed to our customers. Its customers like you that make our job wonderful. We look forward to serving you again.

---

Updated review

Update

By Sara B.

,

Sep 7, 2018
Verified Reviewer

Overall Experience:

As of 8/30/18, no response from Pete or Katy. I've also found FOUR other scam companies using this address. What the heck?! I've realized there are a lot of counterfeit makeup coming out of China. Brands like MAC are working with international trade to stop this since it's such an issue. Don't purchase from Focallure or AliExpress since they peddle a lot of fake products!

Also, no refund.

Bottom Line: No, I would not recommend this to a friend

Previous review
Aug 15, 2018

Have you actually googled their address? Scam.

Oh boy. This place is such a scam. I ordered a product and tried to cancel before it shipped. They charged my card before I ever got a confirmation. I reached out to support because there's no phone number all of this is through email within a half hour of ordering. Someone named Katy in sales told me I didn't even complete my order. I told her I did and wanted to cancel. She pushed me along to Pete who did not respond after asking for the third time to cancel my order. I still got no response.

I googled the address that Katy (who also called herself the CEO) and Pete provided in their signatures. This location is for a single family home! Also, I was charged from a location in New Mexico, but their shipping center is in Florida. This is all so terrible. I called my bank to open a dispute since this company will not respond. I also contacted the FTC and opened a claim about Focallure. There's too many of us to let this company last.

Aug 30, 2018

Dear Sara,

I am from customer happiness team. I see you have left a negative review about Focallure. Our company value is to put customer satisfaction as a top priority, and we are committed to our customers. I would be thankful if you can please share your order number to support@shopfocallure.com so I can look into the matter.

Regards, Focallure Team

(

read more

read less

...)

---

Do not buy the lip gloss

By Rebecca S.

,

Buffalo, NY

,

Sep 4, 2018
Verified Reviewer

Overall Experience:

I was super excited to get the six lip glosses that I ordered from Follacure. I tried one on yesterday the lip gloss was dried out and looked like it had been used. I decided to check the rest of them and the same thing. I emailed them to have the situation rectified and they did not care!

Bottom Line: No, I would not recommend this to a friend

Oct 1, 2018

Dear Rebecca,

I am from customer happiness team. I see you have left a negative review about Focallure. Our company value is to put customer satisfaction as a top priority, and we are committed to our customers. I would be thankful if you can please share your order number, so I can look into the matter. Thanks.

---

Advertisement

---

Almost 3 months, and I have not received my items.

By Claire T.

,

Singapore

,

Sep 3, 2018
Verified Reviewer

Overall Experience:

They apologized and said they would ship one month after my payment. It's been three months, and I still don't have my products. They gave me a DHL tracking number that I tried to call and track. DHL said that was a handled by DHL subsidiary. When I called them, they said I had to request the seller to ship again because the package was probably lost. Come on! Refund my money or send me my products!

Bottom Line: No, I would not recommend this to a friend

Oct 1, 2018

Dear Claire,

I am from customer happiness team. I see you have left a negative review about Focallure. Our company value is to put customer satisfaction as a top priority, and we are committed to our customers. I would be thankful to you if you can please share your order number so I can look into the matter. Thanks.

---

Great product

By Tara G.

,

Gold Coast, Australia

,

Aug 30, 2018
Verified Reviewer

Overall Experience:

Hi everyone. I honestly think this product was well worth the money, it's a great product. The product as described in details, easy to apply, lovely textures, and stays on the lips.

Perfect for me and my skin, no irritations. Great colors, variety available. Long lasting, not having to apply all the time. I highly recommend it to others.

Thanks guys. I will purchase more in future.

Bottom Line: Yes, I would recommend this to a friend

Oct 1, 2018

We are incredibly grateful that you took the time out to leave us this note. Our company value is to put customer satisfaction as a top priority, and we are committed to our customers. It's customers like you that make our job wonderful. We look forward to serving you again.

---

Do not trust this company

By K N.

,

East

,

Aug 28, 2018
Verified Reviewer

Overall Experience:

I ordered the makeup setting spray. So far they have not shipped my order, and when I tried to track, there was "no order found." They took my money the first day, but I cannot get my order. This place seems like a scam, so buyer beware. When I tried to contact them, I could only do so by instant messaging. They kept telling me to "be patient" and then did not respond to my questions. This experience has been frustrating and unnecessary. I think they just wanted my money with no intention of giving me my product.

Bottom Line: No, I would not recommend this to a friend

Aug 30, 2018

Dear K,

I am from customer happiness team. I see you have left a negative review about Focallure. Our company value is to put customer satisfaction as a top priority, and we are committed to our customers. I would be thankful if you can please share your order number to support@shopfocallure.com so I can look into the matter.

Regards, Focallure Team

---

Do not buy from these scammers

By Michelle L.

,

Australia

,

Aug 16, 2018
Verified Reviewer

Overall Experience:

I ordered the eyebrow micro blading pens in April. No news whatsoever about the shipping status after two weeks, so I enquired about it and was told it would take a while, so they offered me a 10% refund, which I took. Fast forward another month and still no news, so I requested a refund and the lady on the live chat just IGNORED my request and said it would get shipped the following Monday. Fast forward ANOTHER MONTH and STILL no news. By this time I had given up and just thought I'd been scammed and left it. I received an email in July saying my order had been shipped out but now haven't received it even a month later. Not sure what's going on with the shipping and DHL but now I'm being told to contact the merchant company, but I'm done with this terrible company. Judging by the other reviews, the products aren't great and arrives in a terrible condition anyway.

Bottom Line: No, I would not recommend this to a friend

Aug 30, 2018

Dear Michelle,

I am from customer happiness team. I see you have left a negative review about Focallure. Our company value is to put customer satisfaction as a top priority, and we are committed to our customers. I would be thankful if you can please share your order number to support@shopfocallure.com so I can look into the matter.

Regards, Focallure Team

---

Terrible company

By PJ S.

,

Massachusetts

,

Aug 8, 2018
Verified Reviewer

Overall Experience:

I ordered for the first time a couple of weeks ago, and the site claims 1 -5 day delivery in the US. Well, weeks have gone by and still no product. I ordered the same item from eBay two weeks later, and it arrived in three days. I will never purchase from this website again. I filled a complaint with PayPal as I want my money back.

Bottom Line: No, I would not recommend this to a friend

Aug 30, 2018

Dear PJ,

I am from customer happiness team. I see you have left a negative review about Focallure. Our company value is to put customer satisfaction as a top priority and we are committed to our customers. I would be thankful if you can please share your order number to support@shopfocallure.com so I can look into the matter.

Regards, Focallure Team

---

Advertisement

---

Low rating customer service, not the quality advertised

By Tiea B.

,

Washington

,

Aug 5, 2018
Verified Reviewer

Overall Experience:

Much darker and thicker strokes than advertised (I ordered grey). It appears black on skin even after slightly blotting, which ruins the details in the application. And this company does not offer returns on ANY makeup products at all, so if the color doesn't work, you're stuck. I went back and forth with several emails, finally being offered less than I paid in store credit. I will not order with this company again.

Bottom Line: No, I would not recommend this to a friend

Aug 6, 2018

Hello,

We're extremely sorry that you had to face such difficulties. We may not be able to change the past but if you give us a chance, we will completely make it up to you. Our customer happiness officer will contact you to know more about the issue you faced, and I can assure you that we will do our best to solve each and every issue. Thanks.

---

Updated review

Update

Virginia

,

Jul 27, 2018
Verified Reviewer

Overall Experience:

The company commented here that they planned to contact me and make the situation right. Well, it's been a while and nothing. They have not reached out to me and are not answering my emails. Don't trust them. They are all liars and this company is a scam. DO NOT BUY!

Bottom Line: No, I would not recommend this to a friend

Previous review
May 14, 2018

Do NOT buy

Whatever you do, do not order from this company. They waited to ship my product for almost a month. I could not speak to anyone as they do not have a phone number listed. Everyone I spoke to her via email clearly did not speak English and was using some form of a translator. I never received my product and this company refuses to issue me a refund.

I am currently in communication with the lawyer to get my money back. Please, whatever you do, do not buy from them. I would not wish this treatment on even my worst enemy.

Jul 18, 2018

Dear Delaney,

We're extremely sorry that you had to face such difficulties. We may not be able to change the past but if you give us a chance, we will completely make it up to you. Our Customer Happiness Officer will contact you to know more about the issue you faced, and I can assure you that we will do our best to solve each and every issue.

(

read more

read less

...)

---

Avoid, this store is a scam

By Desi M.

,

Canada

,

Jul 26, 2018
Verified Reviewer

Overall Experience:

I ordered almost three months ago and still haven't received my order. When I email customer service they say it's on the way and it can't be refunded! The website said delivery takes 7-14 days and after three months they still want me to wait?! Never again.

Bottom Line: No, I would not recommend this to a friend

Jul 31, 2018

Hello,

I am from customer happiness team. I see you have left a negative review about Focallure. Our company value is to put customer satisfaction as a top priority, and we are committed to our customers. I would be thankful if you can please share your order number so I can look into the matter. Thanks.

---

Liquid eyebrow pen

By Susan K.

,

Dallas, TX

,

Jul 24, 2018
Verified Reviewer

Overall Experience:

I am taking the time to write a review because bad products and customer service should be rewarded.

The Music Flower eyebrow pen doesn't work or do what is advertised. And the customer service is horrible. I was not notified when I ordered that it was on backorder. After a month I checked on it, only to be told it would ship soon. During the next two months, I asked to cancel my order three times. All three times I was told I just need to keep waiting. You can go buy a similar product at your local drug store. Why was I waiting for three months?

When it finally arrived and didn't even work, I was disgusted.

Bottom Line: No, I would not recommend this to a friend

Jul 31, 2018

Hello,

We're extremely sorry that you had to face such difficulties. We may not be able to change the past but if you give us a chance, we will completely make it up to you. Our customer happiness officer will contact you to know more about the issue you faced, and I can assure you that we will do our best to solve each and every issue. Thanks.

---

Terrible product and it took three months to arrive

By Alicia R.

,

Laguna Niguel, CA

,

Jul 24, 2018
Verified Reviewer

Overall Experience:

I finally received the microblading tattoo pen I ordered after three months of inquiries and told it was on the way. The ink barely comes out. Nothing like what was advertised. Terrible product, $40 wasted. Not even worth trying to return after the length of time I waited to even receive the product.

Bottom Line: No, I would not recommend this to a friend

Jul 31, 2018

Hello,

I am from customer happiness team. I see you have left a negative review about Focallure. Our company value is to put customer satisfaction as a top priority, and we are committed to our customers. I would be thankful if you can please share your order number so I can look into the matter. Thanks.

---

Advertisement

---

Dreadful experience

By Fiona D.

,

London, England

,

Jul 22, 2018
Verified Reviewer

Overall Experience:

I bought a product from this company. It took ages to arrive. IT doesn't work. I'm been waiting for the company to contact me back. All I want is a refund or a product that works. I would not recommend using this company.

Bottom Line: No, I would not recommend this to a friend

Jul 31, 2018

Hello,

We're extremely sorry that you had to face such difficulties. We may not be able to change the past but if you give us a chance, we will completely make it up to you. Our customer happiness officer will contact you to know more about the issue you faced, and I can assure you that we will do our best to solve each and every issue. Thanks.

---

Awful customer service

By Pamela K.

,

Houston, TX

,

Jul 21, 2018
Verified Reviewer

Overall Experience:

I ordered an eyebrow pencil at the beginning of May. We are now in the second week of July, and I still do not have my product. They told me my item was out of stock but failed to contact me and tell me. I tried canceling my order four times and they keep telling me it's on the way. I will NEVER order from them nor will I recommend them to anyone. My entire experience has been awful. Terrible customer service. I even filed a complaint with PayPal to try and get my money back and then all of a sudden it was shipped at the beginning of July, but I still do not have my product.

Bottom Line: No, I would not recommend this to a friend

Jul 31, 2018

Hello,

I am from customer happiness team. I see you have left a negative review about Focallure. Our company value is to put customer satisfaction as a top priority, and we are committed to our customers. I would be thankful if you can please share your order number so I can look into the matter.Thanks.

---

Absolute sham

By Sarah G.

,

California

,

Jul 20, 2018
Verified Reviewer

Overall Experience:

After waiting for two months and paying a really high price I got a brow pen that is totally dry and useless. This is shameful. Sham galore. Don't waste your money.

Bottom Line: No, I would not recommend this to a friend

Jul 31, 2018

Hello,

I am from customer happiness team. I see you have left a negative review about Focallure. Our company value is to put customer satisfaction as a top priority and we are committed to our customers. I would be thankful if you can please share your order number so I can look into the matter. Thanks.

---

Avoid like the plague!

By Nicola W.

,

London, England

,

Jul 15, 2018
Verified Reviewer

Overall Experience:

I ordered the microblade tattoo eyebrow pen. It eventually arrived after two months and three chasing emails asking where it was. When it did arrive, the pen was bone dry so is less than useless and they are refusing to give me a refund. Do NOT shop with them.

Bottom Line: No, I would not recommend this to a friend

Jul 31, 2018

Hello,

We're extremely sorry that you had to face such difficulties. We may not be able to change the past but if you give us a chance, we will completely make it up to you. Our customer happiness officer will contact you to know more about the issue you faced, and I can assure you that we will do our best to solve each and every issue. Thanks.

---

Scam alert!

By Mei L.

,

Singapore

,

Jul 12, 2018
Verified Reviewer

Overall Experience:

I bought the brow product that was heavily advertised. It has been two months, and I have not received the order. At first, my order was still traceable but with no change in the product shipping status which was "in process." I kept getting the same reply from their customer service "we are experiencing high demand and hope to ship your product ASAP," but even after I demanded a refund, the reply was the same. They didn't even acknowledge my request for a cancellation and refund. After a while, my order number could not even be found! Outrageous!

Shut down Focallure! It's a scam!

Bottom Line: No, I would not recommend this to a friend

Jul 18, 2018

Dear Mei,

I am from customer happiness team. I see you have left a negative review about Focallure. Our company value is to put customer satisfaction as a top priority and we are committed to our customers. I would be thankful if you can please share your order number so I can look into the matter. Thanks.

---

Advertisement

---

Poor customer service

By Gina V.

,

Texas

,

Jul 11, 2018
Verified Reviewer

Overall Experience:

I ordered a Patented Microblading Tattoo Eyebrow Ink Pen on May 19th. As of July 6, 2018, I still had not received it. I sent emails requesting a refund and was told that the order had already been fulfilled, which was a complete lie, as they could not give me a tracking number.

Don't waste your money.

Bottom Line: No, I would not recommend this to a friend

Jul 18, 2018

Dear Gina,

Your order has been delivered, but we know its done with delay. We're extremely sorry that you had to face such difficulties. We may not be able to change the past but if you give us a chance, we will completely make it up to you. Our Customer Happiness Officer will contact you to know more about the issue you faced, and I can assure you that we will do our best to solve each and every issue.

---

Don't buy from them!

By Carinna A.

,

Australia

,

Jul 10, 2018
Verified Reviewer

Overall Experience:

I ordered the black pen and paid straight away.

I've never received any tracking number, nowhere to be seen! No update on my order!

40 days later I emailed them to check for a tracking number as I have not received my item. I received a reply asking to be patient as no stock at the moment.

I've asked for a refund by PayPal and got my money back.

The thing is, I wanted this item and purchased more of cosmetics too, but with this poor service, I will NEVER trust this business again!

Bottom Line: No, I would not recommend this to a friend

Jul 18, 2018

Hi Carinna,

We're extremely sorry that you had to face such difficulties. We may not be able to change the past but if you give us a chance, we will completely make it up to you. Our Customer Happiness Officer will contact you to know more about the issue you faced, and I can assure you that we will do our best to solve each and every issue.

---

Stole my money

By Theresa S.

,

Dallas, TX

,

Jul 9, 2018
Verified Reviewer

Overall Experience:

The product was never delivered; they took my money and never sent the item. Increasing the price, and refused to refund. SCAM. Someone needs to put them out of business. Plus they keep advertising when they told me they were backed up with orders. I even see the same item with a different name in advertisements.

Bottom Line: No, I would not recommend this to a friend

Jul 31, 2018

Hello,

We're extremely sorry that you had to face such difficulties. We may not be able to change the past but if you give us a chance, we will completely make it up to you. Our customer happiness officer will contact you to know more about the issue you faced, and I can assure you that we will do our best to solve each and every issue. Thanks.

---

Eyebrow pencil

By Shelia T.

,

Newport Beach, CA

,

Jul 8, 2018
Verified Reviewer

Overall Experience:

I placed an order on May 24th. Today is July 3rd...and NOTHING! I've received an email saying it's processing. I've requested my money back. I'm sure they'll take forever to process that too!

Bottom Line: No, I would not recommend this to a friend

Jul 31, 2018

Hello,

We're extremely sorry that you had to face such difficulties. We may not be able to change the past but if you give us a chance, we will completely make it up to you. Our customer happiness officer will contact you to know more about the issue you faced, and I can assure you that we will do our best to solve each and every issue. Thanks.

---

Terrible company

By Lynn H.

,

Bellingham, WA

,

Jul 6, 2018
Verified Reviewer

Overall Experience:

Like many others here, I ordered a product I never received and my bank account was debited. I have contacted the company repeatedly and get the runaround. I have filed a complaint with the BBB. Believe all the bad things you read. This company is terrible!

Bottom Line: No, I would not recommend this to a friend

Jul 31, 2018

Hello,

We're extremely sorry that you had to face such difficulties. We may not be able to change the past but if you give us a chance, we will completely make it up to you. Our customer happiness officer will contact you to know more about the issue you faced, and I can assure you that we will do our best to solve each and every issue. Thanks.

---