FortuneBuilders Reviews
Claimed This company has claimed this profile, is getting alerted on any new customer reviews entering this page, and may engage in dialogue with its customers to address their matters.

Companies cannot pay money or provide goods in order to remove or alter customer reviews.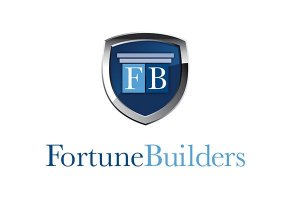 FortuneBuilders is a real estate investment program whose varying levels of 1-on-1 coaching & workshops build an education you can use to become an expert in all phases of a real estate transaction.
---
Take your money and make your first deal rather then paying FB

By Kathleen L.

,

Florida

,

Sep 29, 2020
Verified Reviewer

Overall Experience:

My sister and I invested into FB for 2 years, we are $60,000 into out-of-pocket expenses. Money we could have made a deal with if we still had it. Instead, we pay FB and NCH for diamond level access, coaching/mentors and registration cost and incorporating, trust fund, etc. They use quick and big, gullible tactics to get you to believe the BS of the easy to find a property to wholesale, flip, passive income property is buying into their division passive income club. Then they want you to pay more to get marketing website access. Everything to separate you from your money. Teach you a line. Coaches don't share their experiences, they read scripts. Don't tell you how to get the seed money, to put down. They overpopulate areas with people that they victimize, flooding the competition in the area. People won't sell a home for wholesale for the sellers now know how they are being ripped off.

The only ones making money on real estate are the ones selling you a program and stealing from you. Run from FortuneBuilders.

Pros and Cons:

No "pros" were specified in this review
It works for 1% of the population that they con to pay for this
They only take best interest in couples unless you pay the full $100,000 for all programs, then you get special care
All precentors are the click of Than millionaire buddies

Bottom Line: No, I would not recommend this to a friend

---

Excellent opportunity

By Carmen F.

,

Miami, FL

,

May 18, 2020
Verified Reviewer

Overall Experience:

After two years of joining FortuneBuilders, I feel it is the best choice we made. It has taught us so much and has completed 5 flips. We are so thankful that we joined FB, it has become our new family.

Bottom Line: Yes, I would recommend this to a friend

---

Advertisement

---

Accurate summary

By Jennifer P.

,

Rossville, GA

,

Apr 4, 2020
Verified Reviewer

Overall Experience:

I was curious about FB reviews...we are FB Mastery students, nearly new, and have been extremely pleased with the support and training we receive as a part of that family. That said, as we build our team, it is difficult to concisely explain exactly what FB is to someone who has no clue. Your review will be my first place to send someone to investigate FB, it was a fair assessment all around!

Bottom Line: Yes, I would recommend this to a friend

---

Full Immersion

By Gail H.

,

Jacksonville, FL

,

Feb 10, 2020
Verified Reviewer

Overall Experience:

Amazing experience thus far to help us understand and build our business using a system that works. The coaches have all been over the top and incredible to learn from. The Full Immersion and actually going to homes put it all together and gave a perspective of what to look for and when to walk away. So excited and glad to be a part of FortuneBuilders and the Mastery team. Getting ready to CRUSH IT!

Bottom Line: Yes, I would recommend this to a friend

---

No fear but confidence in the system

By Claude R.

,

New York

,

Jan 27, 2020
Verified Reviewer

Overall Experience:

The Full Immersion was an eye-opener. I no longer have the fear of doing an assessment on a property. There is no need to do guesswork. The system helps in every way.

Using the deal analyzer details the work and repairs needed and calculates the cost that you would use in completing your deal and funding.

The marketing session helps you in ways to get your business out the face of potential customers (sellers/buyers).

Bottom Line: Yes, I would recommend this to a friend

---

Full Immersion review

By Verna B.

,

Rockland County, NY

,

Jan 26, 2020
Verified Reviewer

Overall Experience:

I recently joined the Mastery and completed the Full Immersion this past weekend. I'm so impressed by the wealth of information shared so far.

The 3-day seminar was "off the chart". Sean was very knowledgeable and I just can't wait to start using the tools and the information that everyone has shared.

The Full Immersion was also another great training. We learned a lot and visiting the properties helped as well. There is a lot of information to learn but I'm looking forward to this journey. I am nervous but I know that with the help and support of the coaches I will crush It.

I would also like to mention your support team. They are EXCELLENT. I'm in the customer service field and I can say that they are the most helpful and genuine. They respond to your email/questions almost immediately. I'm really looking forward to doing some rehab and even getting in the commercial space.

I'm very excited and would like to thank you for offering this opportunity to anyone who wants it and have the drive to work the process. I hope to meet you and your team soon. God bless you and your team and continue to do what you are doing - changing one life at a time. Because I know that so far you have changed my life.

Bottom Line: Yes, I would recommend this to a friend

---

Overall Experience:

I attended a 2-hour class and the presenter was the one who pushed to go to the 3-day workshop. I never asked him any questions or spoke with him one-on-one but he was very well-spoken, makes jokes and clear, so that gave me the push. I went to the workshop, the guy was funny, he gave lots of information but he didn't really show how to use them and spoke too fast. For example, I was more interested in the WHOLESALE BUSINESS but he didn't focus on that and when they called me for the 5 mn interview, the interviewer said I have to buy the book on Amazon on how to wholesale from Than since I didn't have the $30k-50k for the mastery.

Bottom Line: No, I would not recommend this to a friend

---

Advertisement

---

Cost of Mastery

By James C.

,

California

,

Dec 2, 2019
Verified Reviewer

Overall Experience:

I just attended the 3-day training in Sacramento. Lots of helpful information. A bit overwhelming actually. The presenter, Lee, was excellent. super knowledgeable, and very engaging. I'm confident the product they offer, Mastery, is an excellent product, but the price tag is $50,000, not $25k or $30k as indicated by other reviewers. Maybe FB prices Mastery according to the local market. In any case, too pricey for me and I wasn't sure I had what it takes to succeed.

Bottom Line: No, I would not recommend this to a friend

---

Incredible is all I can say...

By Neal F.

,

Florida

,

Nov 18, 2019
Verified Reviewer

Overall Experience:

My wife and I joined FortuneBuilders in January 2019. I work full time and my wife is an at-home mother taking care of 4 children. We joined FB because of the incredible educational system they present to learn the real estate business. Our goal is to learn everything throughout our first year, make contacts, and build our team as we are in this for the long haul. It's like going back to college. The systems they have in place and the support they offer can only allow you to succeed if you put in the work. It is by no means a get rich quick scheme. You put in the work, find your niche, be creative, have fun, and follow their systems. It is an eye-opening experience and one we are excited about as we will start looking for deals come January 2020.

Bottom Line: Yes, I would recommend this to a friend

---

They deliver

By B V.

,

Louisville, TN

,

Nov 5, 2019
Verified Reviewer

Overall Experience:

I was a real estate agent and I have been reading books on investing, watching YouTube videos, researching etc...

Many things they explained I already knew, but what they added was expertise and in-depth knowledge, structure, guidance, examples and better ways to implement things. Warnings and heads up they gave were priceless. I see the value after taking the 3-day class to do the mastery course. Than is basically giving you a franchise in which you can do your own business under your own name. He has gathered professionals and created a system for those who value professionalism and not wanting to get sued or for those who don't want to learn by making mistakes.

Of course, some people will say it's not worth it. Many people who say it's not worth it have not even taken the course. Is college worth it? If a franchise can ask for thousands of dollars and you get no guarantee your business will succeed and not fail, surely Than can do the same. If a college can charge $100,000 for a 4-year college degree and no promise you will even get a job in your field of study, there wouldn't be so many over-educated waiters and bartenders, etc...

If you value education and real estate financial wisdom, a system with checklists, mentors, software, and community support, then it's for you.

If you like to pay less and learn by doing and making mistakes and learning from them to save money than this is not for you. If you don't value someone's expertise and experience, this is not for you. They will annoy you by holding your hand and giving you step by step course of actions. If you don't want all the answers even to questions you didn't have, don't spend a dime.

I personally would rather risk losing $34k to make millions of dollars than to save $34k and risk losing millions and not getting any support. I have been saving for way too long, you must spend money to make money sometimes.

Bottom Line: Yes, I would recommend this to a friend

---

Full Immersion Training

By Grace O.

,

Powder Springs, GA

,

Oct 11, 2019
Verified Reviewer

Overall Experience:

The course was an excellent review for me of how I can locate a property, analyze it to make sure it's worth the trouble, fund it, rehab and resell for a profit. It's mostly participatory and hands-on, so It helps one remember down the line most, if not all of what was learned.

Bottom Line: Yes, I would recommend this to a friend

---

FortuneBuilders Bootcamps

By Joseph S.

,

New York

,

Oct 5, 2019
Verified Reviewer

Overall Experience:

I have been a member of FortuneBuilders for 5 years now. I try to attend 2 or 3 Bootcamp locations every year. Many of the classes I have attended multiple times. I have found that the systems and information are constantly updating, and I learn something new every time I go. Being able to network with other investors is also a huge plus.

Bottom Line: Yes, I would recommend this to a friend

---

Advertisement

---

Full Immersion

By Lynda J.

,

Atlanta, GA

,

Oct 1, 2019
Verified Reviewer

Overall Experience:

I loved the Full Immersion. The hands-on and all the stuff I learned in just those few days was amazing. Bill Hook was amazing in making this a wonderful learning experience. We had a great group that was uplifting and ready to get this going for them.

Bottom Line: Yes, I would recommend this to a friend

---

Overall Experience:

I would like to say that Mike Oborn did an amazing job with the immersion class. He ran both days of the class by himself with no help and it went great. Kudos to Mike and the rest of the FortuneBuilders family for all the support you guys have given my team and I.

Bottom Line: Yes, I would recommend this to a friend

---

Blew $30K for nothing

By Misty S.

,

Boston, MA

,

Sep 19, 2019
Verified Reviewer

Overall Experience:

They taught me the basics and gave me tools to fix and flip, good classes, good text materials, good counseling. You would almost think they have "plants" in the seminars to make it seem like it's more successful than it really is.

What the odd thing is nobody will give you details about these amazing deals they did. If it's a past deal go ahead and tell us hey, I bought this house on 123 Cedar St, blah blah.

What it's all about is selling you a dream. They have a network of their own people that will lend you money for the house and repairs (it's basically a loan shark). They will make sure you dump every dollar you have in your savings and decide if you qualify.

A few months after I completed the seminar I met my BF who has been in real estate for 20 years. I then learned everything I was taught I could have just joined a national realty firm and take their training. Hang out at home inspections to learn too. You'll also know which contractors to deal with too...

Many markets this "system" won't work in like the major cities.

You may not be able to find much at all unless you want to offer $500k for a house in Westchester, put your $250k cash life savings down, have their loan shark bag you for 18% on the other $250k, plus the repairs then sell it for $750k within 6 months-1 year or you got issues, give the shark $45k and you can walk away with maybe $50k after the headaches of contractors maybe not showing up or doing a decent job.

If you're buying to hold rent, being a landlord takes a lot of stamina. Make sure this business is for you before you invest in real estate. Not everyone can deal with it. They talk about tenants breaking fridge handles, ruin carpets, but they don't get into evictions, city violation issues, etc., which are way more pertinent as a landlord.

They recommend a Nevada corporation, they will bag you over a grand when it's really $75 (do it yourself). NOTE: You'll have to file as a foreign entity in the other state you're doing business in.

Bottom Line: No, I would not recommend this to a friend

---

FortuneBuilders

By Jacob S.

,

Salt Lake City, UT

,

Sep 10, 2019
Verified Reviewer

Overall Experience:

FortuneBuilders is totally amazing! It's the business model I've always wanted to be involved with and I'll have access to all the right tools and people to make it happen in a professional timely way.

Bottom Line: Yes, I would recommend this to a friend

---

Three day sales pitch with NO information

By Jesse H.

,

New Milford, CT

,

Aug 26, 2019
Verified Reviewer

Overall Experience:

This was an absolute waste of time and money. The speaker John never gave you any informative information, he would touch on a bullet point and then tout himself and the other "coaches". I attended the 3-day event in Hauppauge, Long Island on August 16-18, and it makes me sick, they took me away from my family for days to pitch me on a $25k "coaching" program. The coaches had 2-3 years experience, at least try and get people who are actually successful to run these sales pitch "classes". Absolute joke and scam.

Bottom Line: No, I would not recommend this to a friend

---

Advertisement

---

Informative 3 days, but forget about the program

By Helen F.

,

New York, NY

,

Mar 24, 2019
Verified Reviewer

Overall Experience:

I have gone to the 3-day program twice and enjoyed it. I have experience in Real Estate and currently have 4 units, a house, and a 3-unit house. When I started, there were no Real Estate seminars in existence at the time, so I learned on my own from scratch. The 3-day seminar is informative and gives enough information for anyone to get started in Real Estate without dishing out $25,000-$35,000 for the Mastery Program. I actually told people who were thinking of paying for the program or joined that rather than get into debt, they could take that same money and use it for a downpayment on a property with minor repairs, quickly renting it out, getting enough rent to pay the mortgage and have some positive cash flow coming in too. That's the quickest/cheapest way to do it - you'll learn in the process and anything else you need to learn, there are articles specific to your state in the internet, you can go to your city, town (municipal building) and get information on rules/regulations and finally there are books. You'll save yourself a fortune. I did it this way and learned.

I continue to receive Real Estate information in my inbox from FortuneBuilders and others and have continued my learning, free! If you want to continue replicating, doing more Real Estate, you can wholesale, get partners, home equity, etc., become creative - but DON'T give away your money when it can best be used to start your Real Estate business now! I would recommend the 3-day seminar to get you motivated, but please, please don't get caught up on the program. Don't fill out the folder for the Mastery Program - you'll avoid the sales pitch and the phone calls! They work hard to get you to hand over your money.

Bottom Line: Yes, I would recommend this to a friend

---

Full Immersion

By Robert D.

,

Savannah, GA

,

Dec 19, 2018
Verified Reviewer

Overall Experience:

Scott was a fantastic event coordinator. We had a blast and learned so much at the full immersion. We are so excited about this venture that we have started on and are so grateful for the team that stands with us on these ventures. Thank you FortuneBuilders for the opportunity.

Bottom Line: Yes, I would recommend this to a friend

---

Overall Experience:

I have started FortuneBuilders training, and like anything, it is what you make it. The trainers have been nice and have reached out to me with kindness, help, and encouragement. The trainers have answered my questions. You have to ask questions and network. The trainers, as well as others, are here to help.

It's been great to me.

Thanks.

Bottom Line: Yes, I would recommend this to a friend

---

FortuneBuilders

By Monique A.

,

Scott, LA

,

Nov 12, 2018
Verified Reviewer

Overall Experience:

We are so glad we decided to make the leap of faith with FortuneBuilders. We are new to the Real Estate business. They have taken us under their wing, helping, guiding, and teaching us so much about the industry and include real-life scenarios. They are supportive and truly want you to succeed.

The Full Immersion event is the first in-person teaching event which focuses on your first steps leading you all the way through. In the midst, the field trip experience where you are able to put tools to use hands-on with the Coach was not only fun, but also a great way to learn.

Thanks FortuneBuilders. We look forward to the rest of our journey!

Bottom Line: Yes, I would recommend this to a friend

---

Great hands-on learning

By Jan I.

,

Chicago, IL

,

Nov 11, 2018
Verified Reviewer

Overall Experience:

Let me start by saying Bill Hook is a 5-star plus presenter...direct, knowledgeable, open to sharing, interesting, committed and very informative. I learned a lot at this Full immersion, especially thru the site visits where we got to practice what we had learned.

The further we got into the information, the more apparent it became that some people weren't "as into it" as the majority of us. And forgive me for saying this, but there were a few asking stupid and repetitive questions. Bill handled the issue with expertise, and tried to keep it to a minimum, but it left me wondering, how and why were these people even accepted into the program?

Which takes me to my next comment regarding the size of the group. We were surprised there were so many of us...approximately 50 attendees. All of the pictures we had seen of immersion groups and what we had been told, led us to think this would be a smaller group experience. This made the site visits challenging.

Look at our group picture...you can't see everyone.

Bottom Line: Yes, I would recommend this to a friend

---

Advertisement

---

Full Immersion

By Pamela D.

,

Charleston, SC

,

Nov 11, 2018
Verified Reviewer

Overall Experience:

Scott was great, very knowledgeable and patient with all of us newbies. We had a great time riding around Charleston, all seven of us in that great big bus. We learned quite a bit.

Thank you Scott.

Bottom Line: Yes, I would recommend this to a friend

---

FortuneBuilders Full Immersion

By Virgilio M.

,

Pearl City, HI

,

Nov 10, 2018
Verified Reviewer

Overall Experience:

The Full Immersion helped me better understand the estimator and created more confidence in me. Going out to the field and actually filling in the estimator created a clearer view of what are some of the things that we may encounter on our future prospects. Re-enforced with the discussion on site and off site, it definitely helped me see the bigger picture.

Bottom Line: Yes, I would recommend this to a friend

---

Full Immersion

By Peggy L.

,

Milwaukee, WI

,

Nov 8, 2018
Verified Reviewer

Overall Experience:

It was an awesome weekend. Sahar was a great teacher, very thorough and answered our questions. I have rehabbed about 10 houses and I was still able to learn more. Taking us to actual houses was a fun and educational experience, especially for my partner who is new to the business. Thank you for the great weekend. We look forward to attending a Boot Camp.

Sahar crushed it!

Bottom Line: Yes, I would recommend this to a friend

---

Total confidence booster!

By Laura P.

,

Savannah, GA

,

Nov 8, 2018
Verified Reviewer

Overall Experience:

The full immersion experience was absolutely life-changing. It was a huge confidence booster seeing how we can so easily implement all of the strategies using the resources mastery has made available to us. The teacher was so patient and great at delivering a tremendously positive experience. Crush it!

Bottom Line: Yes, I would recommend this to a friend

---

Full immersion

By Darryl B.

,

Milwaukee, WI

,

Nov 7, 2018
Verified Reviewer

Overall Experience:

Awesome two days full of great knowledge. Good educational start for someone new to buying/selling real estate. I would have liked more involvement with real estate/investors who open properties for the immersion team regarding this area. I hope to meet with the real estate/investors to ask questions and gain info about the area. I expected the call in 24 hours to say, hey contact us to see how we selected those properties. I didn't expect a call to set up LLC and website prior to understanding our market. Although, we need an LLC and website. I just wanted to be more understanding of the market. I'm scheduled today for a webinar on understanding the market. Again, I'm also reaching out to local agents who opened the properties to ask questions specific to our area.

Bottom Line: Yes, I would recommend this to a friend

---