Freedom Mentor Reviews
Claimed This company has claimed this profile, is getting alerted on any new customer reviews entering this page, and may engage in dialogue with its customers to address their matters.

Companies cannot pay money or provide goods in order to remove or alter customer reviews.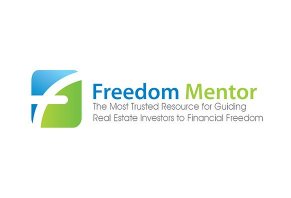 Freedom Mentor, a real estate investing education system developed by Phil Pustejovsky, is claimed to help you make fast cash and build lasting wealth.
---
Phil's lessons have been helpful

By Helena S.

,

Atlanta, GA

,

Dec 16, 2019
Verified Reviewer

Overall Experience:

I stumbled on Freedom Mentor while surfing for real estate lessons.

Phil's lessons have been very helpful and helped kickstart my career in real estate. I'm a few properties in now and I'm looking to expand my knowledge base and broaden my vision.

I have spent hundreds of dollars in the past to attend "professional" seminars which weren't even marginally close to providing the knowledge I got from him. Well done Phil, I'd love to learn more.

Bottom Line: Yes, I would recommend this to a friend

---

The 1 Guarantee in Real Estate

By Pam B.

,

Wallace Township, PA

,

Dec 10, 2019
Verified Reviewer

Overall Experience:

One of the most tragic mistakes newbie real estate investors make is thinking that they can figure out what to do on their own, just by using online sources and stumbling along in the real world. I tried it. And I'm very, very intelligent. It's so expensive and so inefficient to go about it that way. Joining the Freedom Mentor Apprentice Program was the best real estate decision I have ever made. Agreeing to share in half of my first $500,000 in net profits with them seemed scary at first. Then I thought to myself, how much money have I made so far, bumbling along the last 2 two years on my own? Oh, yeah, close to nothing! Why should I be so concerned about sharing in profits that don't exist? Once it dawned on me that 50% of something is a whole lot more than a 100% of nothing, I joined. And for the first 5 months, I thought I was doing everything right but hadn't closed a deal yet.

I got on the phone with Phil, explained where I was at and asked what I was doing wrong. He gave me a few small suggestions but perhaps provided the most powerful advice I could have been given. He said, "You are doing almost everything right. DO NOT change course. Stay the course. You're 3 feet from gold, you just don't realize it yet." He was adamant that when anyone does exactly what I had done, the odds were so stacked in my favor that several deals were inevitable to roll through very soon. And it happened just like he said! All the sudden, I had 4 deals working and now, a month since that avalanche of deals came in, 2 have already closed, the 3rd one is closing this week (Phil is funding the deal) which should make a little over $200,000 (yes, that is the real net profit on a single-family home flip); and the 4th one is closing the end of next week. My half of the net profits on those 4 deals will be more money in my pocket than I have made in several years at my job. And the best part is, I can duplicate these results over and over and over again.

Getting mentored by Phil and his team (which they are amazing too) is worth every penny of the cost. What I have learned is that you are going to have to pay for your real estate education one way or another. You can't get around the cost. Either you'll pay for it in the real world with mistakes, lost opportunities and years of failures. Or you will get there MUCH faster by paying a great mentor. The real cost of real estate investing education is high, but it's better to pay for it in profits you would have never obtained otherwise. Whether you decide to join Freedom Mentor or not, remember that the cost of your investing education is significant. You won't get around that part. My dad used to say, "There are two guarantees in life, death, and taxes." Well, there is one guarantee in real estate, the cost of your education.

Bottom Line: Yes, I would recommend this to a friend

---

Advertisement

---

Talent for teaching

By Kathleen L.

,

Oklahoma City, OK

,

Dec 4, 2019
Verified Reviewer

Overall Experience:

Phil, I want to thank you for sharing your expertise. What amazing and powerful videos you provide. You are a great teacher and definitely have a talent for teaching. I extremely enjoyed reading your book "How To Be A Real Estate Investor" too. For those that never read this book, it is a MUST.

Bottom Line: Yes, I would recommend this to a friend

---

Updated review

Review UPDATED...

By Daman S.

,

Charlotte, NC

,

Nov 26, 2019
Verified Reviewer

Overall Experience:

My understanding of the terms of the program (from what I was told in my initial consultation with the representative) was that the students pay an upfront fee to get the education and then students do all the work and give away half of their profit. Hence I left the review...

After leaving the review, Phil contacted me, on the call he explained the program to me. Turns out, they don't take away half of your profits but instead, it's a profit-sharing model where you find deals and Phil uses his money to fund your deal and then split the profits. Which I think is reasonable...

Bottom Line: Yes, I would recommend this to a friend

Nov 27, 2019

Daman's revised review is still not accurate. I appreciate his attempt to amend his previous highly erroneous post, but unfortunately, he still didn't get it right this second time around. He's a banker by profession and thus, his only understanding of real estate investing is the traditional way. And it's his deeply embedded traditional real estate mindset that is preventing him from fully understanding how our program works.

Our program mentors people on creating profits from real estate deals which wouldn't have otherwise existed if not for our tutelage. We share in those newly created profits 50/50. It's based on the fundamental truth that 50% of something is a whole lot more than 100% of nothing.

And to produce those profits, requires a multitude of highly specialized skills, such as how to find the very best deals, how to structure those deals for maximum profit with the least risks as well as how to organize the closings to hopefully avoid funding altogether, just to name a few. We have literally invented techniques that enable us to do things that most other investors right now have no idea are even possible.

Meanwhile, a traditional investing mindset person values funding over everything else (like Daman) and therefore considers splitting half the profits in exchange for funding as a reasonable arrangement. We disagree. Funding is simply not that valuable. At no other point in history has there been more access to funding for real estate deals. There are literally thousands of funding sources in America begging to fund investors deals right now. We even have a free resource on our website, called "Hard Money Locator", which helps you find those sources. Funding is everywhere and cheaper than ever. To conclude that because we fund deals for our people, that our 50/50 profit sharing arrangement is reasonable, is missing the entire value that our program provides. Rather than funding, what's truly the most valuable part of real estate investing is knowing exactly how to find, structure and close deals; which is at the core of what we provide. We teach our people how to be first class, market leading real estate investors and these days, many of the top real estate investors across North America got their start with us.

Previous review
Aug 6, 2019

Bogus! Beware! Don't lose your money before you even begin...

I don't understand who could be that dumb to sign up for this program with the terms that they have. Here is how it works:

You pay the hefty amount of money upfront, $25000.00, to get "Education" (that is available for free on other sources), and then you pay them HALF of what you make, HALF! You find leads, you find financing (IF you are lucky, they will lend you money on interest), you deal with repairs selling and assume ALL the risk there is AND THEN they will come in and take HALF. Why? Because they gave you education and support which you have paid heavily.

After my initial consultation, when I said NO to the "director' who was talking to me, he started basing my current situation. I ran away and never looked back.

(

read more

read less

...)

---

Homerun experience

By Robert E.

,

Los Banos, CA

,

Oct 13, 2019
Verified Reviewer

Overall Experience:

My experience with Freedom Mentor is that it has been a homerun. I did my research before joining and I think those naysayers that complain about the upfront cost as well as the sharing in profits are broke minded people. As a long time real estate agent, I understand the costs of real world real estate education. The reality is that very few so called "gurus" actually know the true-blue ins and outs of creative real estate investing. But when you acquire that knowledge, it's an insanely valuable skill. Free resources online get you nowhere in the real world of this business. If I needed help (as a long time agent), then certainly non-real estate people need it more than me. Phil and his team know their stuff. They know it better than anyone else in this country. I have closed several deals, made over $67,869.19 in net profits (after all expenses) and the next two deals I have in the hopper are huge. One of them I am holding long term for over $1,000 per month positive cashflow (plus $100,000 in equity) and the other is a sweet rehab deal that Phil is funding that should net over $90,000. Haters are going to hate and so if you listen to negativity in regards to this program because of its costs, my question to you is...how does it feel to be broke? How has that worked out for you? 50% of something is a whole lot more than 100% of nothing. I'd rather have $67,869.19 in my pocket plus a property with $100,000 in equity that gives me $1,000 per month and a new deal that should put $45,000 in my pocket (half of $90,000) than be making 100% of nothing.

Bottom Line: Yes, I would recommend this to a friend

---

Completely changed my life

By Alexa A.

,

Oklahoma City, OK

,

Sep 17, 2019
Verified Reviewer

Overall Experience:

Phil has completely changed my life for the better in so many different ways. I am posting this as a gigantic thanks to him for giving me the opportunity to be a part of his program and sacrificing his time to mentor me. I am so blessed to have been apart of the Freedom Mentor Apprentice Program. It's been an honor and a privilege. I graduated recently, meaning, I have made over $500,000 with this program, and $250,000 went in my pocket. I'm a full-time real estate investor these days here in Oklahoma and loving life and making a ton of money. In fact, I make more than my father who is a specialized physician in his early 60s! My dad still can't believe that his non-college educated son out earns him. If you are given the chance to work with Freedom Mentor, jump on it. It's changed my life and it can change yours.

Bottom Line: Yes, I would recommend this to a friend

---

Not a typo

By Karen P.

,

Seattle, WA

,

Sep 17, 2019
Verified Reviewer

Overall Experience:

My first deal finally closed with this program after being in it for 6 months. The net profit was $142,958.24. That was not a typo. After all expenses, the net profit was exactly $142,958.24. It was a creative deal that Phil and his team walked me through step by step. We used a technique that Phil invented so I am not at liberty to explain the intricate details here but suffice it to say, I am now completely debt-free and it is the greatest feeling in the world. I have no idea if you would have similar results as me because I am in the State of Washington where the average sale price on a house is much higher than in other parts of the country. The bigger the deal, the bigger the profits! I have several other deals in the pipeline so don't think I just got lucky. I'm just getting warmed up.

Bottom Line: Yes, I would recommend this to a friend

---

Advertisement

---

The best

By Donna S.

,

Corinth, MS

,

Jun 17, 2018
Verified Reviewer

Overall Experience:

I joined about a month ago. This program is the best I've seen in the marketplace after more than 25 years of real estate investing. I can't believe how much I didn't know about something I have been doing the better part of my life. This company is the real deal.

Bottom Line: Yes, I would recommend this to a friend

---

Following Phil's instructions exactly

By Autumn Sass

,

Portland, OR

,

May 8, 2018
Verified Reviewer

Overall Experience:

I recently attended Phil's annual Mastery event that he puts on for free for all his Apprentices every year. Meeting people in his program from across North America was really cool, especially hanging out with some graduates, meaning, the people that have made over a half million dollars with Freedom Mentor. What I noticed that really stuck out was that the ones who do the best, are the ones that follow the program's instructions the closest. The ones that are struggling do some things but not others, or do very little at all. Some people are lazy but others are hard workers but they don't do what they are taught.

I didn't know anything when I first got started, so I just followed exactly what they taught and didn't put my own spin on anything. I have closed seven deals since joining 11 months ago. I have put $67,537 in my pocket (that's after the profit split; so I have put that exact amount in my bank account). Joining this program was the best thing I ever did. But I can see why some people don't get the same results as me. They are the ones that don't follow instructions well and instead, do their own thing; or they don't do anything at all. So if you are the type of person that you can't possibly bring yourself to follow exact instructions, step by step, don't apply for this program. Also, if you think that you don't have to do anything, but can just sit back and do nothing; this program won't work for you either. P

hil and his team are ridiculously detailed and show you exactly how to do everything; but if you don't do it the way they show you, you don't get good results. I truly believe this is the greatest real estate investing program ever created, but I have also had a great experience and have made a ton of money already, so I am a bit biased.

Bottom Line: Yes, I would recommend this to a friend

---

An honest real estate guru?

Overall Experience:

I'm a retired contractor. I've pretty much seen it all. I bought my first investing course back in the 80s from a guy named Carleton Sheets. It was interesting, I learned some new terms, but it didn't connect all the dots, it was missing several important pieces of the puzzle, so I was never able to close any deals with it. That experience turned me off to real estate investing courses altogether. I'd see these free seminars come to town and just roll my eyes. I got to the point where I just assumed every real estate "guru" was just a slick talking salesman that made their money selling a pig in a poke.

Recently, after retiring though, I started getting back into the idea of investing and ran across Phil's videos. He seemed different. I must have watched 50 videos and my attitude toward real estate investing gurus changed because of him.

Rather than try to piece together everything on my own, I liked the idea of having someone by my side to walk me through the process from start to finish, so I applied for his program.

The interview process was lengthy, but that encouraged me because I could tell that they weren't just after my money; they really drilled me on all kinds of questions. Being a contractor for 30 years, I can smell a rat from a mile away, and I never got that feeling from anyone on his team. They were very genuine. I got accepted and joined the program. That was about six months ago.

My first deal was tiny, only made about $5,100, but it was my second one that just closed, which was really nice. It made a little under $36,000. The seller was terminally ill and actually passed away before we were able to close, so it kind of stretched things out, but the mentors were there to help me get through it. In fact, right before the closing, mentor Brian was able to give me some advice and a technique on how to handle a seller objection, and it put an extra $3,500 in my pocket. We put a little bit of work into the house, but not much at all. The real key was in how it was structured using creative financing and how it was sold in such a way that it created a bidding war.

In full disclosure, after that second deal closed, I was asked if I would be willing to write about my experiences with the program somewhere online. So I googled, and this site came up, so that's why it's here. I don't know if it's in the right place or not but I was happy to write this because Phil and his team and Freedom Mentor are fantastic. They filled in all the cracks, provided all the missing pieces, and I've made real money from this. And I'm now a believer. There is such thing as an honest real estate guru.

Bottom Line: Yes, I would recommend this to a friend

---

Why one should use this system

Overall Experience:

Becoming a creative real estate investor is the hardest thing I've ever done in my life. I am a former chemical engineer, and while I was still employed, I joined Phil's program simply because I wanted to become wealthy. But a few months in, I was shockingly laid off, and it forced me to either get serious about real estate investing or find a job. I chose to go into real estate full time because I believed in what Phil could help me do.

But it wasn't easy for me. I had to come out of my shell and do things way outside of what I was previously used to. There were times when I was down and out, but I would connect with Phil or the other mentors and things would move forward just as they told me.

On my first deal, it seemed like everything that could go wrong, did go wrong. I had a situation where a title company failed to even start the title work, the seller tried to back out on me, a contractor backed out on me, then on the actual day of closing, the sellers demanded more money or they wouldn't close. I had a mess of problems on that first one, but throughout it all, Phil and his team were by my side, and I'm glad to say we made $12,376.14 on it.

This is an incredible program; not just the training, the mentoring, the resources, the tools; but for me, it's also about the relationships and the growth I have experienced as a person. Leaving a chemical engineering field, basically throwing away my 4-year college degree to pursue this, and then to see that it was the right move, is what makes this so special. My family is very proud of me, I'm proud of myself, and I hope this encourages others who may be scared to take the plunge. It hasn't been easy for me but it has been worth it.

Bottom Line: Yes, I would recommend this to a friend

---

My review of Freedom Mentor

By Beatrix Vice

,

Sacramento, CA

,

Apr 6, 2018
Verified Reviewer

Overall Experience:

I joined on October 3, 2017. My first deal officially closed and the $7,445.11 in net profits went into my bank account on January 25, 2018. That first deal was very complicated, and for most of the time, I was completely lost, and if not for the entire mentoring team telling me what to do next, it would have never closed. It's a lot more complicated to do a deal that requires none of your own money or credit than meets the eye. It can be done but it isn't easy. After going through the whole experience though, from start to finish, I now have more confidence with my second deal that should close within the next few days, and the net profit on that one will be right around $10,000. I am already recommending this to friends and family. It's better than I expected and I had high expectations going into it.

Bottom Line: Yes, I would recommend this to a friend

---

Advertisement

---

Overall Experience:

There are a few inaccuracies in the above article that should be pointed out. I've been with the program for about six months now so I can explain at least some of the things that are inaccurate:

1. "Short Sales Galore:" Maybe this article was written during the downturn in the market when Phil and his Apprentices were doing short sales? A whole lot has changed in the marketplace since then. I haven't heard of any short sale deals being done in listening to what others in the program are doing since I have been in it.

2. "Seminars with Rich Dad:" I asked Phil about this because I am a Rich Dad Poor Dad fan and he said Kiyosaki asked him to speak at a symposium back in 2011 and it was in front of a 3,000+ crowd of people in Las Vegas and Phil was already in Vegas visiting family so he agreed to do it. To the best of my knowledge though, he doesn't ever do seminars. He even has a video speaking out against them! He does do a once-a-year event for his Apprentices to get together, hang out with him and his team, but he also live streams it for people who can't make it because he would rather people save the money on the travel, hotel, restaurants, and invest that money in doing more deals. So I wouldn't consider the yearly Mastery event a seminar.

3. "Insiders View:" If you want an insiders view of the program, I see where others in the program have made comments on this page below. Read those. And do more research like I did before I joined. Lots of truth out there about this program if you dig.

4. "Steep Price:" If you think the cost of the best mentor on real estate investing is expensive, try the cost of trying to tackle this business on your own! Real estate is a dog-eat-dog cutthroat business. If you don't know exactly what you are doing, you'll get chewed up and spit out. Happened to my cousin. She lost her shirt!

5. "Unanswered Questions:" If you have any questions, just ask the director before you join. I drilled him with questions before I joined. As for the selection process, I think it is for real. Someone from my work applied after me that lives in the same town as me, and they were denied because I was already in the program. And that person really wanted in.

6. "Mixed Reputation:" I don't think it's mixed. It seems to me that you have the people that are in the program that love it and the people who couldn't or didn't get in that get frustrated for not getting in and they mouth off.

My Bottom Line: Phil is the real deal. His program is terrific. If you are broke though, probably not the program for you. It is a significant amount of money upfront to join, it is your own business so you will have additional costs; but if you are serious about being successful in real estate and you are realistic in your expectations that its not easy and takes effort, this program works and you won't find a better mentoring team. And once you do a deal or two, you pay back all you invested, and the rest is pure profit. I hit my "break even" about five months into it and am all profit these days. Compare that to what I paid for my college education, and I am still paying back those stupid student loans!

Bottom Line: Yes, I would recommend this to a friend

---

After almost one year, zero deals

Overall Experience:

After letting Freedom Mentor charge my credit card with $10,000 in April 2017, start the program, receive all material and follow the instructions, today, after almost one year, I have zero deals.

Bottom Line: No, I would not recommend this to a friend

Nov 27, 2019

That's not completely accurate. He joined, he received everything that we provide, but he didn't follow ALL of our instructions. The reason why after almost 1 year, he had zero deals, was because he didn't follow ALL of our instructions. We tried and tried to get him to do the things that he was missing but he just wouldn't. You can lead a horse to water but you can't make him drink.

---

Tremendous influence in my life

Overall Experience:

I originally wrote this as an email directly to Phil, but I felt it would be good to post it online too, to show my appreciation to him and his team for all they have done for me:

"Phil, please keep doing what you are doing in life and following Gods calling. You have been such a tremendous influence on me in the past couple years and the program has been such a purging/dark night of the soul if you will for me and I am incredibly thankful for it! Although I've closed plenty of deals and made good money during that time, I am finally getting to the position of being able to absolutely knock it out of the park in real estate and other things and I just want to let you know I love you in Christ and I appreciate you!"

Bottom Line: Yes, I would recommend this to a friend

---

Overall Experience:

Perhaps I just got lucky, or maybe the person who wrote this article didn't have access to the most authoritative sources when writing it, but my experiences have been very different. I feel like joining this program was exactly what I needed. Phil is AWESOME. I'm talking amazing.

This is a small example, but he fills in all the cracks, all the little things that used to trip me up. I was previously a part of another program, and they left me hanging over and over again, and I now realize that the reason they did was because they didn't actually know all the finer details. Real estate investing is not self-explanatory.

There are a ton of twists and turns, and it's so easy to get stuck, but Phil and all his coaches, they really know what they are talking about. They have gotten me unstuck. I am extremely grateful that I got in because it's a game changer for me.

Bottom Line: Yes, I would recommend this to a friend

---

Overall Experience:

Phil's commitment to providing the best resources for someone to succeed is by far the best I've seen. He is truly living a purpose-filled life. I've actually prayed that he become even more successful so that he can share his insight/experience with even more people who are seeking financial freedom. There is NO LIMIT to his potential. The business model and system he has built replicates Jesus Christ "system" - living with integrity, making disciples, and teaching others to become financially free from this world's system.

The principles he implements/follows/teaches come directly from the Bible. I study it quite often, and for the first time, I've actually run into someone who tries to stick to them as much as possible and then disciples others to do the same. It's going to take me a little time to learn this business, but you can rest assured I'm going to master it. The Lord will make Phil the head, not the tail. If he continues to pay attention to the commands of the Lord his God, he will ALWAYS be at the TOP, never at the bottom.

Bottom Line: Yes, I would recommend this to a friend

---

Advertisement

---

Overall Experience:

That's the way I feel after having joined and been with the program for about a year now. Happy, happy, happy. It's better than I expected. Real estate investing is so much more involved than I could have ever imagined, but they know everything inside and out, so I know I'm safe and protected.

Bottom Line: Yes, I would recommend this to a friend

---

Overall Experience:

I'm 70 years young, and I've seen a whole lot in my life. Back in January, my son asked me to be his guest at a seminar he had paid $1,000 to attend. The "instructors" were very convincing, and at the end of the three days, somehow they had convinced us to pay them $25,000.

For as smart as I thought I was (I have a Ph.D.), I sure didn't go down no "Success Path," but instead I got taken by that seminar company! They made all kinds of empty promises, and although I learned a few things, my son and I were more confused after two months with that company than before we ever went to that first seminar. While at a training being held by that group, we were instructed to go to YouTube when we were back in our hotel rooms and search about a topic they were teaching. When I did, Phil's video popped up. So I got a free copy of his book. I read it. Then I began watching his other videos. And then it dawned on me; I need to learn from the man himself, Phil, and get our butts away from that lying seminar company! So we did.

And let me tell you, having seen what Phil provides versus what an HGTV show star seminar company provides, Freedom Mentor is a gigantic cut above the rest.

First off, Phil's entire team that I have dealt with, Ed, Paul, Shannon, Kirby, Tara, Brian, Jeremy, and Stefanie are all first class. Phil surrounds himself with great people. They really know their stuff.

Second, I hear the deals being closed by other apprentices on coaching calls. They are doing deals. A lot of them. It's very inspiring. Deals that that seminar company claimed they did, but Phil's people actually do them.

Third, Phil is very accessible. I have spoken with him several times, and we have corresponded back and forth a lot. I never once got a chance to speak with the HGTV stars that supposedly led that seminar company.

I have only been in Phil's program for about one month now, but the difference between his company versus that seminar company is night and day. He shows you the important details that the seminar company left out. I think because he has an engineering degree, Phil is just a very meticulous and detailed person, so he makes sure that nothing is missing.

At first, I really got mad at myself for being duped by that seminar company; but the more I thought about it, the more I realized that had I not gone through that experience, I would have never found Phil (although in a round about way).

I would strongly recommend Freedom Mentor to anyone looking to get into real estate investing. I am a huge fan of Phil, his team, his teachings and his program.

Bottom Line: Yes, I would recommend this to a friend

---

The best real estate mentoring program out there

Overall Experience:

I just want to say that I am loving this wonderful program. I hope everyone knows that this is the best real estate mentoring program out there. Nothing even comes close. I wish I would have found Phil 20 years ago.

Bottom Line: Yes, I would recommend this to a friend

---

What it means to have a mentor

Texas

,

May 5, 2017
Verified Reviewer

Overall Experience:

Phil's mentoring is better than I expected, and I had high expectations. You think he is passionate on his YouTube videos, but you haven't seen anything until you are in the throws of a deal that is about to make $38,986 and it's on the rocks and could fall apart. He gets real intense then. Without his help though, that deal would have never closed, and I would have made $0. He can be tough. But looking back, that's exactly what I needed.

When I first got started, I guess I thought that they would mentor me the way that I wanted; but instead, they mentored me on what I needed. Which was a very big difference. I've not only made good money, but I have grown as a person. I now understand what it means to have a mentor. They aren't your best friend or your shoulder to cry on; they are your success coaches leading you to a place of personal excellence you've never been before and can't get to on your own.

If you want a mentor in real estate investing, you've found it in Freedom Mentor.

Bottom Line: Yes, I would recommend this to a friend

---

Expensive is Relative

By Rachel Dildy

,

Houston, TX

,

Apr 24, 2017
Verified Reviewer

Overall Experience:

The "Bottom Line" described at the end of the above article is that Phil's program is expensive. Well, expensive is relative to how much money you have. A better way to describe it might be that the cost is substantial for those with modest means. I saved up for two years to join. It was a very serious financial commitment for me and my family but the reason why I felt it made sense was because I saw people around me struggling to find deals, lose them to competition, lack the funds to buy them, and not actually make a profit at the end. One guy I met said he lost $20,000 on his first deal but he shrugged his shoulders and chalked it up to a really good learning lesson. Now THAT is expensive!

At first, I was a bit taken back that Phil of all people, who started off homeless, would require money upfront to join his program. But after talking with his team about it, it made total sense. This is a different business than it was 15+ years ago when Phil got started. More competition for one, another issue being that people have changed and are now on their smartphones and laptops rather than reading newspapers or socializing with neighbors at community gatherings. Stamp prices have gone up, the cost to reach the target audience is much more. Most importantly, the game has changed so much that you have to really understand the little nuisances to be one step ahead of the next guy. You have to really know your stuff or you'll get blown out of the water in this business. The right tools, the right resources, everything. All those things weren't a necessity 15+ years ago.

After joining, one thing that jumped out at me was how much I didn't know that I didn't know about real estate investing. There is a whole lot more to it than meets the eye. For those naïve beginners that think they can just start off by wholesaling a deal or two have a rude awakening coming. It's a dog eat dog world out there. The seasoned pros are vying for those same deals a newbie is after. And they have more experience, more money, more resources and more contacts.

Freedom Mentor has provided the knowledge, tools and resources to be way ahead of the competition. The cost may be substantial for those with modest means but like usual in life, you get what you pay for. This program is the best of the best. For those who can't afford it, do what I did. Save up. For those who can afford it, just remember that you will pay your dues in learning this business one way or another. Either in losing money on bad deals or lost potential profits on deals you never did; or you can go the less costly route of joining a program like Freedom Mentor. I chose to the less costly route and it has made me all the difference.

Bottom Line: Yes, I would recommend this to a friend

---

Advertisement

---

Naysayers got Phil all wrong

By Laronica Thomas

,

Virginia Beach, Virginia

,

Apr 14, 2017
Verified Reviewer

Overall Experience:

I just got back from Phil's top secret annual retreat last weekend that he does every year with only his Apprentices. Here's the shocker, it was free. He didn't charge a penny for me or anyone to attend. AND he didn't sell anything either. It's the first real estate investing seminar I have ever been to in my entire life where I paid nothing and was sold nothing, but instead, for three straight days, Phil personally shared the results of all his tests from the previous 12 months, new techniques, what strategies he thinks will work in the upcoming year AND my personal favorite, we got on a huge bus one day and drove us around to nine different deals he had recently done, showing every minute detail of what he did and how he did it.

He said he holds that one event every year to help his mentees do more deals, and it's the only "seminar" he does.

I just joined the program a few weeks ago, so I have not closed my first deal yet; but at the event, I personally talked to at least 20 different people in the group that had closed deals, and plenty more than that were in the room too that I didn't connect with.

Phil broke down some of their deals at the event; from how they found them, to how they structured it, etc. Many of them, Phil either funded the deals or showed the person how to do the deal without funding.

Seeing this one young couple who didn't seem to be all that smart, holding a little newborn, talking about how they just had made $78,000 on a deal, completely blew me away. All I could think about was how I wish I had found him when I was their age, and boy would my life be different.

Someone reading this probably thinks I am blowing smoke, but I can assure you I am not. I joined with plenty of skepticism, but after being at Mastery last weekend, I am now a gigantic fan of Phil personally and of this program.

People on the outside looking in at this company and this program that have anything negative to say about them have no idea what they are talking about, including what the author of the above article wrote. Naysayers got Phil all wrong.

Bottom Line: Yes, I would recommend this to a friend

---

Out of my comfort zone

By Kyanna

,

Arlington, TX

,

Apr 2, 2017
Verified Reviewer

Overall Experience:

Joining this program a few months ago was definitely outside my comfort zone. My spouse thought I was crazy at first, but after diving in and following the steps along with me, they came around. We finished our first deal this week, and the net profit was $50,351.04. We bought it with our own money, had it cosmetically renovated and resold it. Phil and his team helped us every step of the way.

We were both scared out of our minds because this was all so foreign to us, but the mentors were patient and explained what to expect. One thing that really jumped out at me was that the mentoring team seemed to be able to tell the future because what they said was going to happen next, seemed to always happen! It was freaky. But Phil said that after doing a few thousand deals, you pretty much have seen it all, and the twists and turns of a deal become fairly predictable.

I hope this encourages anyone who is scared like we were. If you have Freedom Mentor in your corner, you'll be fine.

Bottom Line: Yes, I would recommend this to a friend

---

Closed my first deal today

Overall Experience:

I'm having a great day today. Just closed my first deal with this program. Didn't make a ton of money, $4,237.14 to be exact, but it was an awesome learning experience, and I've got several others lined up right behind it.

I'm not going to sugar coat it, creative real estate investing is much more involved than it looks. There are so many little details to it. Without this program, there is no way I would have done this deal. Absolutely no way. From how to close a subject to outside of a closing attorney to how to make sure the deal didn't fall apart with the new buyer a few weeks later; it was a lot. But this program covered everything, and the mentors were available when I needed them.

I wouldn't recommend a beginner try to dive into creative investing without a mentoring team behind them because there is so much to it. But if you can get into this program and work with Phil, you'll be all set.

Bottom Line: Yes, I would recommend this to a friend

---

Don't do it!

By Joe

,

Virginia

,

Feb 17, 2017
Verified Reviewer

Overall Experience:

These guys get you on the phone and make you think it is a prestigious program that will lead you to success. They spew the idea of leveraging your credit card to pay $15K - $25K to get into the program and then get really nasty with you when you are responsible and say credit cards and balance transfers are not smart.

The bottom line is, if you can't get started yourself to be successful, this program won't make it so 90% of the time. I just got off the phone with a guy named Travis, who called from Freedom Mentor, and who then spent five minutes telling me that I cannot be successful without the program and that I have no common sense for not putting $15K on my credit card.

I don't doubt Phil is a good guy, but you are paying this guy a quarter million dollars to get started! I hope this post wakes you up and gives you the courage to go do it yourself. After I had said no to this program, I went out and closed two deals, with a few others in the works. Half of that profit would have gone to a guy in Florida that I didn't know. It is scary starting by yourself, but I assure you, there are hundreds of great investors in your area that would love to help you out. I found one really easy and he has become my mentor for FREE! I urge you to do the same.

To be honest, I would have never written a review about this program, but the phone call I got from them today really pissed me off. The nerve of this Travis guy to call me and get so angry and forceful trying to hard-line sell me and pressure me into thinking that I will fail without them was awful. Their true colors really showed, and I had to write this to hopefully save someone else the trouble.

Bottom Line: No, I would not recommend this to a friend

Feb 18, 2017

This review is completely inaccurate. We keep very detailed records of all of our team's correspondence with anyone applying to get into our program. This applicant, Joe from Virginia, did not have the conversations with Travis he has recounted in this review. Either Joe is confusing us with another company he has been recently corresponding with, or he is outright fabricating his account altogether.

Here are the facts. Here is the detailed recount of all of our correspondence with Joe from Virginia:

01/13/2017, 17:50:34 (2 minute, 20 second call): Let him know that we had received his application and Joe wanted to know a whole lot more about our program, so he was sent free access to a very detailed video course that will answer many of his questions, and then set up a follow-up call in three days.

01/16/2017, 14:08:25 (33-second call): Joe said he hadn't reviewed the video course yet and asked for a follow-up call later in the week.

01/21/2017, 14:00:56: Left a voicemail.

01/23/2017, 17:52:00 (32-second call): Joe said he is was still reviewing the video course and to follow up in a couple of days.

01/28/2017 09:10:54 (12-second call): Joe said he was driving and couldn't be on the cell phone while driving and said to call back next week.

01/31/2017, 18:28:25 (5-second call): Joe immediately hung-up iafter picking up the phone.

That's it. Those are the facts.

We do not treat applicants the way Joe described. We don't pressure them in any way. In fact, it's the exact opposite. We interview them to see if they are a good fit. We turn away a very large portion of our applicants, and if they can't get it, we provide as many free trainings as we possibly can for them; from hundreds of free video trainings, to a copy of Phil's book for free, etc.

We hope that every aspiring investor is very successful. We're not a large company so we can't possibly help the vast majority of people who want to be real estate investors. We have to be very selective of who we bring in. This Joe person obviously never even made it past round one of our interview process.

We do not spew the idea of leveraging one's credit card into join our program. If someone doesn't have the financial wherewithal to join, we encourage them to try to earn the money through a special course that we provide for free on bird-dogging.

We have no idea why this Joe person would write such an inaccurate account of our company, but perhaps he was corresponding with a different company at the same time he was talking to us? Maybe he was drunk? Who knows. Lastly, since this individual's account of his interactions with our company is completely incorrect, you may want to exercise extreme caution in heeding any of his other advice.

---

Overall Experience:

I applied but got denied because they already have someone in my market. I remember when the guy who has the spot in my area used to attend our local REIA meetings. He was a complete beginner, asking a bunch of stupid questions and just bumbling around.

Now he is by far the dominate investor player in our market. The old dogs at the REIA meetings are now scratching their heads trying to figure out how he went from a bumbling newbie to the market leader. I did some research and figured out that it was this program! So I tried to apply, but they denied me because of my location, being that I was so close to him.

So if they can take that zero and turn him into a hero, it must be good.

Bottom Line: Yes, I would recommend this to a friend

---