Fresh Meal Plan Reviews
Claimed This company has claimed this profile, is getting alerted on any new customer reviews entering this page, and may engage in dialogue with its customers to address their matters.

Companies cannot pay money or provide goods in order to remove or alter customer reviews.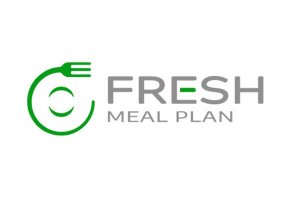 Fresh Meal Plan is a meal delivery source that provides fully cooked, healthy, and delicious meals to customers predominately through Southern Florida New Jersey, and New York.
What Is Fresh Meal Plan?
Primarily based in southern Florida, Fresh Meal Plan is a food delivery service that promises to deliver delicious, healthy prepared meals right to your door. At the time of writing, the company offered eight different types of meal plans that are designed to help you eat healthy, gourmet-style food without spending time prepping, cooking, or cleaning to make it.
Fresh Meal Plan was co-founded by a CIA-trained chef and fitness enthusiast to offer food enthusiasts an alternative to preparing their own food each day. The company makes it clear from their website that their target customers are those who want to eat healthy (and typically follow an intense training routine like CrossFit), but don't want to take time out of their day to cook for themselves.
According to the company website, all Fresh Meal Plan foods are delivered straight from their kitchen to your door, and they contain a balanced blend of proteins, vegetables, and complex carbohydrates. The company claims that their meals are never frozen before they are delivered and that their nutritional content is customized depending on the plan that you enroll in.
But will signing up for their meal plan really provide you with meals made with the "finest, freshest gourmet ingredients" as they claim? Let's look at the details to find out for sure.
How Does Fresh Meal Plan Work?
According to the company website, the first step for signing up for Fresh Meal Plan is determining whether the company delivers in your area. At the time of writing, they offered deliveries to all areas of Southeast Florida, Greater Orlando and Tampa, the Greater New York-New Jersey area, and from Massachusetts down to Pennsylvania.
You can enter your zip code into their website for a quick check of your location.
If you can successfully sign up, step two is picking the meal plan that makes the most sense for you. Fresh Meal Plan offered eight plans at the time of publishing (which we'll expand on later). The standard meal plan starts at five dinners per week for $59.95, and you have the option of rounding out your order by adding breakfasts, lunches, or snacks, or from choosing a more expensive plan.
What are the Delivery Options?
Once enrolled in a meal plan, you are prompted to pick your preferred meals for the next delivery date. Fresh Meal Plan states that their meal selection window stays open for between 4-5 days each week for the next week's delivery.
Each plan lets you customize which meals you receive on a weekly basis. If you opt out of making a selection, the company will automatically select for you based on your saved preferences on the site.
We found that the selection process for Fresh Meal Plan meals depends on where you live and your preferred delivery times. Here's the most recent information as we saw it on the company website at the time of publication:

Local South FL: Sign up Monday - Thursday before 3 PM, and meals start Sunday/Monday of that week. If you sign up after Thursday 3 PM, meals start the following Sunday/Monday.
You can choose the delivery time that works best for you, which includes AM Delivery (Monday or Thursday between 8 am – 1 pm), PM Delivery (Monday and Thursday between 12 am, and 7 am), or Evening Delivery (Sunday or Wednesday between 7 pm- 12 am).

Deliveries outside South FL: If you sign up before 10 PM Sunday, meals start Friday/Saturday of that week. Signing up after Sunday at 10 PM means meals will begin the following Friday/Saturday.
Meals will arrive before the end of the day Friday or Saturday, depending on your shipping address.
Each meal comes in a reusable bag that must be returned to the company the following week, or you will be subject to a non-refundable $10 bag fee. From there, the meals can be heated in the microwave or for fifteen minutes in the oven at 250 degrees before eating.
On paper, the concept couldn't sound more perfect. But does Fresh Meal Plan live up to its lofty premise of convenient, gourmet meals? Let's see how the meal delivery source compares to its competition to find out.
What Sets Fresh Meal Plan Apart from the Competition?
Considering the competition for meal delivery services today, brands need to work harder than ever to stand out from the crowd. Fresh Meal Plan's website tells us that the company differentiates itself by relying on a roster of over 500 dishes designed by the co-founder (a 5-star chef) and only delivering fully prepared meals to keep things convenient.
How does this compare to other meal delivery services? We chose to look more closely at two big rivals (Hello Fresh and Blue Apron) to make a meaningful comparison.
Blue Apron is a meal delivery service like Fresh Meal Plan, but with one big difference—participants receive the ingredients for meals, not the finished product. This means that you still need to cook the food; the value is in the recipe suggestion and perfectly proportioned ingredients.
Costing as little as $7.50 per serving, Blue Apron meals make sense for people who like to cook (or want to learn how to cook) but don't have the time to go grocery shopping.
While some people might find the value that Blue Apron offers compared to Fresh Meal Plan limiting since they are still required to cook and clean up after their meals, the plan provides more flexibility in food options and is available across more of the country.
Be warned though, as we've noted through our review that many people have found it difficult to cancel their account or pull their credit card off the file.
HelloFresh is a similar service to Blue Apron, as the company provides curated ingredients to customers for making pre-selected recipes. The company claims each meal takes about 30 minutes to prepare, but you'll still have to cook (and clean up) for yourself.
You can get HelloFresh delivered to your house if you live in any of the 48 contiguous states, though a review from about HelloFresh from LifeHacker showed that the plan was more expensive per serving than much of the competition (of note: Fresh Meal Plan still costs more).
Food delivered to your house obviously has a lot of appeal. But here's the big question. Should you invest in a meal plan at all, or is it better to buy groceries like normal?
Meal delivery kits are an economical option, so long as you use them to replace eating out in a restaurant or ordering in. If you are already used to cooking from scratch, however, meal plans will significantly raise your food costs each week.
Available Options
At the time of writing, Fresh Meal Plan offers eight meal plan varieties:
Traditional: As the company's flagship meal plan, Traditional meals provide gourmet-style food in healthy, 500-calorie portions that contain balanced levels of proteins, carbohydrates, and vegetables without artificial additives, preservatives, or added sugar, and low levels of sodium and added fats. Those who want some force behind their meals can opt for Traditional XL, which offers twice the protein.
Paleo: Designed to fit the requirements of the standard Paleo diet, this plan is free of legumes, grains, and dairy products, and instead contains lean proteins, fibrous vegetables, and nuts and seeds. Each meal is between 300-400 calories and is low in sodium and cholesterol.
Paleo XL offers the same food selection but with twice the protein.
Lean and Mean: Formulated with the nutritional needs of bodybuilders in mind, Lean and Mean meals contain large portions of proteins, few fats, and a limited amount of complex carbohydrates. Each meal is approximately 450 calories, and the meal selection options stay the same from week to week.
Ketogenic: This low-carb, gluten-free meal option is designed to put your body into ketosis so that it burns body fat instead of glucose after each meal. This plan restricts your carbohydrate intake while providing you with 500-600 calories of healthy fats, fiber, and protein instead. When followed correctly, the company claims, a ketogenic diet can stimulate weight loss, boost brain function, and improve your energy levels.
Vegetarian: Fresh Meal Plan's meat-free options provide plenty of plant-based protein in meals that range from 290-350 calories each. Some of the meals classified as vegetarian contain fish and other seafood for those who are more flexible with their eating plan.
Signature Meal Plan: Fresh Meal Plan's signature meals are designed to offer a fine dining experience by providing high quality, farm-fresh produce, grass-fed meats, and free-range poultry. Each meal contains between 400-550 calories, and they prioritize the use of upscale ingredients.
The Cost
From our research at the time of writing, Fresh Meal Plan meals vary in price depending on the plan you sign up for and the number of meals and snacks you order per week. The basic plan costs $59.99 for five dinners a week, though the company states that their most popular option is ten meals per week (five dinners and five breakfasts or lunches).
Prices increase as you add more meals, protein, or otherwise customize your plan. It costs $9.95 to add Traditional, Paleo, Keto, Vegetarian and Lean and Mean meals ala cart to your week, $11.95 for XL meals, and $13 for Signature Meals.
Once you sign up for the plan, you will be charged weekly about three days before delivery. South Florida residents are charged on Fridays, and other regions are charged on Mondays.
Can You Skip a Fresh Meal Plan Meal?
The company states that it's easy to skip or delay a Fresh Meal Plan meal if you give them enough notice. Their website says that it's possible to skip up to three weeks at a time, so long as you freeze your subscription before the upcoming week's deadline. At the end of your freeze dates, the meal plan will automatically resume.
What Do Previous Customers Think?
We found an impressive number of reviews from past customers online for Fresh Meal Plan. Starting with the company website, the plan has rave reviews, with customers commenting on how easy it was to change their food preference, how the program offered them more meal options than any other they had tried, and that both the food and delivery services were always top quality.
Yelp.com reviews were also positive. Customers (especially those in the South Florida region) were impressed with the convenience and consistency of the quality of their food.
Price is naturally a factor for Fresh Meal Plan customers. Many people noted that the meals seemed expensive for food they received, though others thought that the protein servings were generous.
Even so, many users mentioned that the meal plan helped them lose weight and that it was a decent price for the food quality. Some noted that they wished the company offered a three-day weekly option to help make the plan more affordable.
Our review of Facebook comments found them to be a little more polarizing. A common complaint was poor customer service, with some people noting that they regularly received meals that they didn't request or that food still showed up if they asked for a pause or even canceled their account.
Some members who were on the plan for months at a time mentioned that they became bored with the food selection (which they found to be repetitive) and that there were few protein options available besides chicken or bison.
An online review written by Andrew Frezza of CrossFit Palm Beach added extra insight into the value of Fresh Meal Plan. As a committed athlete, Andrew found the Paleo meals to be a perfect complement to his workout routine. He noted how nice it was to get just 2-3 days worth of meals at a time, which ensured that they were fresh whenever he ate them.
In Andrew's view, the best part of the meal plan was the convenience of not having to cook or clean the kitchen each day. However, he noted some concerns with the meals that caused him to cancel the membership, including that the proteins in different meals varied too much in quality, a suspicion that the included sauces (BBQ and mayo) weren't Paleo, and that the meals were too low fat.
While Andrew enjoyed eating Fresh Meal Plan meals for several months, he found that he was supplementing the meals with fresh ingredients too often and underperforming in workouts. For these reasons, he returned to cooking for himself.
The Bottom Line
Now that the facts are in, does Fresh Meal Plan make sense for you? It might if you're a South Florida resident. While our research shows that the brand is slower to take off in other locations, we found that some of the most positive reviews and customer service experiences occurred in this region.
It's important to note that many Fresh Meal Plan customers tended to stick with the plan temporarily, often to meet a weight loss goal or for a break from regular cooking. Our research didn't show much evidence of people sticking to the plan for more than a few months at a time.
In the same way, many reviews we read noted that the meal plan helped customers transition to Paleo or keto diets, and once they felt comfortable with the menu they dropped the meal plan and began cooking similar meals for themselves instead.
The target demographic for Fresh Meal Plan seems to be fitness enthusiasts like CrossFitters who don't want to spend time cooking each day. If that sounds like you (and you happen to live where the plan is offered) Fresh Meal Plan might be a perfect supplement to your healthy lifestyle.
If you live somewhere else or want a meal plan with less of a focus on fitness, Blue Apron or HelloFresh might be better options. But make sure you check the company website regularly if you're interested in this plan—they promise to expand their delivery options regularly, and your city might be next.