Get It Free Reviews
Claimed This company has claimed this profile, is getting alerted on any new customer reviews entering this page, and may engage in dialogue with its customers to address their matters.

Companies cannot pay money or provide goods in order to remove or alter customer reviews.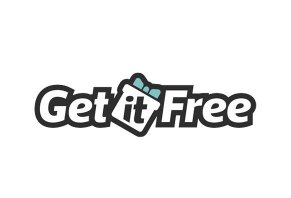 Get It Free is a website that provides money-saving offers from all around the internet, including gift cards, coupons, freebies, and other deals. Learn what customers are saying about this service.
---
Free sample site

By Janice R.

,

Trenton, TN

,

Feb 7, 2020
Verified Reviewer

Overall Experience:

I like the GetItFree.us website. I like receiving the emails too. I know GetItFree.us doesn't send out the freebies but if I go through the effort of looking for the freebies on their site I feel I should receive any freebie that's on the email from GetItFree.us instead of going thru page after page and most time freebies are nowhere to be found. I have, however, received couple of freebies from a couple of the companies on your site. So please make it where when I get a freebie email from your site GetItFree.us, I can go find the redemption page, fill it out, and a few weeks later receive the freebie from said company. Oh and no more "oh looks like you've already received a freebie from us within the last 30 days, here's a free book download." Nobody wants to go through all that for a free book, thanks.

Bottom Line: Yes, I would recommend this to a friend

---

Never received

By Kathy G.

,

Meriden, CT

,

Dec 10, 2019
Verified Reviewer

Overall Experience:

Have completed several requests, all it does it take you to another form to complete and I have never received anything. Just keep getting more emails. I would give this zero stars if it would allow.

Bottom Line: No, I would not recommend this to a friend

---

Advertisement

---

Definitely a hype and a scam

By Jamie L.

,

Mount Pleasant, TX

,

Oct 16, 2019
Verified Reviewer

Overall Experience:

I have never gotten anything from getitfree.us even when I fulfilled a purchase according to their terms.

Just last week I made a purchase from them and I purchased a bubble Bell and I got a cheap ring out of the deal, and I was promised a $500 Walmart gift card, never got the gift card, got the ring though, got the bubble Wiha, what a crock. And they always lead you to another website called Product USA or a Market Flow so be aware, these websites are scams.

Bottom Line: No, I would not recommend this to a friend

---

Thank you Get It Free

By Alex G.

,

California

,

Oct 14, 2019
Verified Reviewer

Overall Experience:

Thank you Get It Free for my earphones. Even though I did not order them I ordered air pods, thank you very much again. I am happy for the thing I got. I am very happy with the new earphones but I would wish for some air pods.

Bottom Line: Yes, I would recommend this to a friend

---

Scam

By Autumn P.

,

Louisiana

,

Aug 5, 2019
Verified Reviewer

Overall Experience:

I've been subscribed to Get It Free for over 6 months now and never received ONE item. I get multiple emails with Free Samples just for Me, I do all necessary tasks to ensure my free sample be delivered only to be redirected to the home page of Get It Free with no confirmation. It takes my personal information each time and I never receive anything. COMPLETE SCAM!

Bottom Line: No, I would not recommend this to a friend

---

Love this

By Amy G.

,

Lowell, MA

,

Jul 31, 2019
Verified Reviewer

Overall Experience:

I was impressed. I didn't think it would work, it does. Tons of samples and really decent ones. I just received a Clinique makeup bag and it's super cute. Thanks Get It Free.

Bottom Line: Yes, I would recommend this to a friend

---

Got awesome socks

By Rebekah W.

,

Ohio

,

Jul 30, 2019
Verified Reviewer

Overall Experience:

Was skeptical at first but had an awesome experience. The socks I got were nice and the packaging was also nice. The little card with the crossword was a nice touch too. Will totally recommend and will continue to use the site. Great job guys and keep up the awesome work.

Bottom Line: Yes, I would recommend this to a friend

---

Advertisement

---

Fisher-Price toy

By Chelsea L.

,

South Carolina

,

Jul 29, 2019
Verified Reviewer

Overall Experience:

I first saw Get It Free on Facebook as an ad. I was very skeptical about this because you think what's the catch...That's the thing, there was no catch! I clicked on a "free" Fisher-Price toy and I received it in the mail a few weeks later. Did it take awhile? Yes, but worth the wait! We received a free rattle that my little one just adores! I do receive emails throughout the day to show you what can be free. Just be careful as there are many ads within the free option you choose. I am very satisfied and have already recommended people to the website!

Bottom Line: Yes, I would recommend this to a friend

---

I love these free samples!

By Donna D.

,

Powell, TN

,

Jul 27, 2019
Verified Reviewer

Overall Experience:

Received my free sample of American flag socks today, arrived faster than I thought, packaging was neat and sealed very well, socks are very well made and very soft and seem very durable. I would definitely buy these at a store.

Bottom Line: Yes, I would recommend this to a friend

---

I received a Yankee candle.

By Sara G.

,

Jul 24, 2019
Verified Reviewer

Overall Experience:

I was playing a game and a Get It Free ad for Yankee candles came on so I clicked on it and did the survey and then it told me that I would receive an email confirming my delivery. Later that day I received the email and confirmed it and about 2 weeks later I received the candle. I loved it I just about used it all in one night. Thank you for the great sample, please keep them coming.

Bottom Line: Yes, I would recommend this to a friend

---

Makeup brush

By Shelby R.

,

Weiner, AR

,

Jul 24, 2019
Verified Reviewer

Overall Experience:

I was sooo skeptical, I didn't really think I was gonna get a sample at all, and well, today it showed up. I'm over the moon excited, and it's great quality! I have not got to use it yet but I cannot wait!

Bottom Line: Yes, I would recommend this to a friend

---

Contour Brush

By Melissa R.

,

Port St. Lucie, FL

,

Jul 23, 2019
Verified Reviewer

Overall Experience:

So I tried this to see and I got an actual Contour makeup brush! It arrived in the mail within a week and it feels so soft, it leaves no harsh lines, blend perfectly, this is amazing.

Bottom Line: Yes, I would recommend this to a friend

---

Advertisement

---

Great to try

By Anthony P.

,

Earleville, MD

,

Jul 18, 2019
Verified Reviewer

Overall Experience:

The sample I received was a Jack Link's Original stick. The beef stick had a great pepperoni taste to it which was actually a little better than many of the other brands I have tried.

While the taste is really good if you want traditional beef jerky, this is not it and you will need to keep looking.

On the other hand, if you want good flavor that isn't overly acidic, then grab some of these.

Bottom Line: Yes, I would recommend this to a friend

---

Don't bother to sign up

By Peter R.

,

Florida

,

Jul 18, 2019
Verified Reviewer

Overall Experience:

For months now they send me emails, "get it free, click here. Not one ever ever ever ever worked. I click on the link and nothing happens. I can't believe they keep offering stuff that's not real. I would rate a minus 5 if I could.

Bottom Line: No, I would not recommend this to a friend

---

Love my Swifter

By Latisha R.

,

Port Allen, LA

,

Jul 18, 2019
Verified Reviewer

Overall Experience:

I have been claiming samples with Get It Free. Today I had a package come in and I opened the bubble wrapped envelope package. Which I must say was delivered in a week and a half. Thank you for that Get It Free. I was surprisingly excited it was not a sample! It was a FULL SIZED handheld SWIFTER DUSTER. The Swifter works great. I am recommending everyone to try Get It Free to get your freebies.

Bottom Line: Yes, I would recommend this to a friend

---

Fisher Price baby rattle

By Carla B.

,

Texas

,

Jul 12, 2019
Verified Reviewer

Overall Experience:

I received my 5-month-old son's rattle in the mail yesterday, but my 2-year-old daughter has taken over which I don't mind because it doesn't make loud rattling so it's good for at night. I most definitely LOVE "Get It Free"!

Bottom Line: Yes, I would recommend this to a friend

---

Overall Experience:

Get It Free hit it out of the park AGAIN!

I received a complimentary sample of Estée Lauder's New Dimension Shape & Fill Expert Serum just in time for the summer fun season.

Having Get It Free as your BFF sample partner is a wise choice.

Bottom Line: Yes, I would recommend this to a friend

---

Advertisement

---

Fake sample box

By Pamela S.

,

Colorado

,

Jul 9, 2019
Verified Reviewer

Overall Experience:

I requested a sample box but never received it. I kept getting an email stating that it was on its way but it never came. So I would say that the sample box is fake and you never get anything so awesome, you can only get a free sample every 30 days no matter if she receives it or not, you don't get every 30 days, so I would say try another site.

Bottom Line: No, I would not recommend this to a friend

---

Love Get It Free

By Marie F.

,

South Carolina

,

Jul 9, 2019
Verified Reviewer

Overall Experience:

I signed up just last week and have already started receiving samples. Today I got $3 from Wendy's off of this site. I am going to share on my Facebook, Twitter, and Instagram. Thank you Get It Free.

Bottom Line: Yes, I would recommend this to a friend

---

Very dissatisfied

By Diane P.

,

Michigan

,

Jun 26, 2019
Verified Reviewer

Overall Experience:

I applied for a PayPal gift card and a Walmart gift card. Answered all their survey questions and applied for the "silver" promo as it states it requires. Even received an approval on the Walmart and PayPal, but they still send me emails stating I didn't complete the silver portion. Don't do this, most of the silver offers affect your credit report as credit karma advised me. Shame on you! This is unacceptable and seems to be the norm. To me, this is now a scam, and if this is not resolved, I will take this to other online media and possibly the news. This started out as just to try free socks, which I never received either. Don't fall for this. I would give negative stars if there was that option.

Bottom Line: No, I would not recommend this to a friend

---

Very good

By Alpha H.

,

North Carolina

,

Jun 19, 2019
Verified Reviewer

Overall Experience:

High quality, pretty, easy cleaning, low maintenance products for every cook. Every kitchen needs these products for daily or specialty cooking. They also make an excellent gift for a special cook.

Bottom Line: Yes, I would recommend this to a friend

---

Not free stuff

By Vetnon B.

,

Clinton Township, MI

,

Jun 19, 2019
Verified Reviewer

Overall Experience:

This company showed that you can get free stuff and I have put in for the free stuff twice and did not get the stuff. This company should do what it says and not do false advertising, so as not to suck people in. They also keep sending emails, sometimes 10 times per day, and does not put in that you do not do what they say. I have written the company about this matter twice and have not got any response back from them.

Bottom Line: No, I would not recommend this to a friend

---

Advertisement

---

Got It Free, NOT!

By Tonya B.

,

Jun 5, 2019
Verified Reviewer

Overall Experience:

Get It Free is a total scam. I've done my research and found I've made you a lot of money. I've clicked, answered questions, clicked, and answered the same exact questions several times in one setting on several different occasions but to have never ever gotten anything free. I know you profit from clicks and visits. I can only imagine with the advertisements and offers you puts out how many people click out of curiosity. Another "get rich quick scheme" that's definitely paying off on your end. SHAMEFUL! Karma.

Bottom Line: No, I would not recommend this to a friend

---

Swiffer duster

By Sandra A.

,

Texas

,

May 31, 2019
Verified Reviewer

Overall Experience:

When I signed up for a free sample of the Swiffer duster, I really didn't think I would actually get one. I thought it was one of those things where they want you to buy from other offers before they give it to you.

But I was wrong. It came in the mail pretty quick too. I was able to try it for free, and I loved it. It's simple and easy to use, and when it's dirty, you just toss it out and slide on a new one.

I now have 3 in my house, 1 long extended and 2 short.

Thanks Get It Free!

Bottom Line: Yes, I would recommend this to a friend

---

Free makeup brush

By Danielle B.

,

North East, PA

,

May 30, 2019
Verified Reviewer

Overall Experience:

I received a Real Techniques makeup brush, detailed crease brush to be exact! I love the way that it blends shadows into my crease. It is absolutely flawless and I would recommend it to anyone!

Bottom Line: Yes, I would recommend this to a friend

---

JackLinks original beef stick

By S D T.

,

Nebraska

,

May 24, 2019
Verified Reviewer

Overall Experience:

This site is easy to use. The Beef Stick was very good. And was fresh. Nice to get things like this every now and then. Thank you Get It Free, this the only site I use. Have never been dissatisfied with the site. Always good products, be it tools, food or anything else I have received from them. Which have seen quite a few samples, all worked well, and food products were fresh and very good.

Bottom Line: Yes, I would recommend this to a friend

---

Scammed

By Jimmy D.

,

Revere, MA

,

May 24, 2019
Verified Reviewer

Overall Experience:

I have taken your surveys several times. I spoke to many companies trying to sell services. For some reason or another, no samples or free tool offers have followed thru. VERY DISAPPOINTED! Call me any time to follow up.

Bottom Line: No, I would not recommend this to a friend

---