Getaround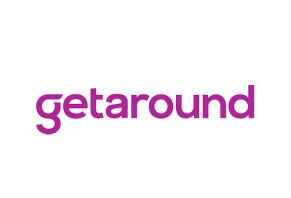 Summary
Getaround's car sharing service is a great way for individuals to find and access nearby cars while skipping car rental agencies, and it can be a way for you to make money by renting out your car to Getaround users.
Getaround Review: A Good Alternative to Car Rental?
Getaround is a car sharing service available in 10 cities, through which you can list a car and set its availability or you can find a car to rent.
According to the Department of Transportation, there are a billion cars around the planet that sit unused 96% of the time.
"We're enabling car owners to share their car when it would otherwise be parked," Getaround co-founder Jessica Scorpio said in the promotional video.
Scorpio, along with founder and CEO Sam Zaid and founder Elliot Kroo, managed to pitch their idea to some influential investors who provided money to help the company grow. Among the company's investors are former Yahoo CEO and President Marissa Mayer as well as movie star Ashton Kutcher.
The company is based in San Francisco and their car service is available, at the time of publishing, in the following cities:
San Francisco
Portland
Chicago
Washington, D.C.
New Jersey
Boston
Los Angeles
Seattle
Philadelphia
Miami
In this review, we're going to analyze how Getaround works (app, renting, insurance), talk about the pricing and then compare it to competing car sharing company, Turo.
At the end of our review, we'll talk about how you can use this app to your advantage, whether you're renting your car or looking to rent someone else's car.
How Getaround Works: Signing Up, Using the App and Insurance
You can use Getround through your web browser or via the company's app, which is available in the iTunes and Google Play stores. Setting up an account only takes a few minutes and, if you'd like, you can use your Facebook account to log in.
Renting a Car With Getaround
If you want to rent a car on Getaround, all you have to do is enter the address or city you're in and the site/app shows you results for available cars in the area.
For example, we did a search for cars in Seattle that were available for eight hours three days from the time at which we searched. Getaround showed us more than 30 options ranging in price from as little as $28.95 for a 2011 Honda Fit and as much as $65.44 for a 2016 Lexus NX 200t.
We tapped on the Honda Fit for more details. The car's page showed, among other things, the location of the vehicle, the car's features as well as rules about pets (yes) and smoking (no). Each driver gets to decide if they allow pets or smoking and you can search specifically for cards that meet these criteria.
In order to rent the car, you'll need to provide a credit card number as well as your driver's license information, as Getaround has to verify that you're legally allowed to drive. Also, they'll conduct a background check of your driving history.
The feeling we got when we searched cars was that the experience is similar to Airbnb in the way that you find cars and book them.
When you finalize your first booking, Getaround will charge you two fees and then one fee on all subsequent bookings (more on that later).
Canceling a Trip
If for some reason, you have to cancel your rental, you have one hour to cancel without any fees. This is helpful if you get a rental and the pickup time is less than 24 hours away.
Now, if you book your rental more than 24 hours in advance, you have up until 24 hours before the pick-up time to cancel without paying any fees.
Once you get within 24 hours of picking up your car, then you'll lose 50% of what you paid.
If you cancel after the scheduled pick-up time, you lose all of your money.
Sharing Your Car Through Getaround
When you choose to share your car out to people through Getaround, the process is a little more complex than going to the site to find a car to rent.
When you submit your car to be a rental on Getaround, you'll need to provide an availability schedule as well as a description of the car, its features and any requirements you have for pets and smoking.
For example, we read one car description that said no smoking was allowed in the car and that there would be a $500 fee if there was evidence that the renter had smoked in the car.
Your Car Has to Meet Getaround Requirements
The most important thing you should know about Getaround is that, as someone who wants to rent their vehicle out to others, your car needs to meet the flowing requirements, as outlined in the company's fine print:
Must be 2006 or newer
Must have fewer than 125,000 miles
Once your car hits 125,000 miles, you have to stop renting the car and notify the company
Your car is ineligible if you've made aftermarket changes to the engine to increase performance
Cannot have a salvage or repair title
Must upload photos of all four sides of the car
So, as you can see, their standards are such that the people renting your car are guaranteed to get at least a newish car with low miles and no alterations to the car's appearance or engine that may endanger them.
Getaround Connect™
Once the company approves your car, they'll swing by and pick up your vehicle so they can install Getaround Connect™.
The Getaround Connect™ device allows your renters and you to unlock your car via the Getaround app. For example, when someone rents your car, the company will send them the exact location of your vehicle They show up and use the app to unlock the car with what amounts to a digital key.
Also, you have a digital key that you can use to unlock the car remotely in the event that the renter is having issues or there's an emergency and you need to get in the car. The advantage you have with Getaround Connect™ is that you can unlock your car wherever you are, whether on the same street, in the same city or in another state.
This service comes at a cost, though, which we'll explain in a few seconds.
Insurance
Getaround insures your car up to $1 million in the event that renters get in a wreck or damage the vehicle. According to their site, their insurance policy covers the following areas:
Liability
Collision
Property damage
Uninsured motorist
Theft
The company's fine print notes that, if you live in the state of New York, you need to have your own commercial policy that covers up to $1 million. Should you have to file a claim with that policy, Getaround says they may be able to cover the cost of your deductible up to $1,000.
Getting Paid
Getaround calculates the cost of renting your car and provides that number the renter. As we pointed out earlier, the renter pays Getaround via credit card. Getaround will add up all the rentals you earned over the course of a month and then pay you on the 15th of every month.
What people pay to rent your car and what you actually get paid are two different things because Getaround takes a substantial fee, which we'll discuss in the next section.
Getaround's Fees
Getaround charges several different fees for using their service. These fees fit into two categories: fees for renters, and fees for those renting their car.
Renter's Fees
Every time that you book a car, you'll pay a $1 booking fee. Also, you'll pay a $10 license fee the first time you rent a car. The license fee covers the cost of Getaround doing a background check on your driving history.
You also need to be aware of the gas fee. As the renter, you're responsible to fill the gas tank to the level it was at when you picked it up. Getaround suggests taking a photo of the gas gauge upon pickup so you have a record of where it was at.
If you return the car without refilling the car to the level it was at when you picked it up, you'll be charged the cost of the gas required to refill the car as well as a $15 fee.
Fees for Those Renting Their Own Car
If you decide to offer your vehicle for rental, then you'll pay a $99 one-time set-up fee for Getaround installing Getaround Connect™ as well as a $20 monthly subscription fee. Also, Getaround takes a 40% cut of what people pay to rent your car.
So, let's say people pay $1,000 to rent your car over the course of a year. You'll see $600 of that. And, when you add in the cost of Getaround Connect™, you end up $360 ahead of the year. If it's your first year using the service, then your total income minus the set-up fee is $261.
Here's a chart of how much you can earn renting out your car based on all the fees you'll pay your first year on Getaround:
$1,000 in paid rentals: $261 take-home pay for the year
$2,000 in paid rentals: $861 take-home pay for the year
$3,000 in paid rentals: $1,461 take-home pay for the year
$4,000 in paid rentals: $2,061 take-home pay for the year
$5,000 in paid rentals: $2,661 take-home pay for the year
Whether or not Getaround is the right choice for you has a lot to do with how much you anticipate making. Let these income projects help guide you through your decision.
Getaround vs. Turo
One of Getaround's main competitors is Turo. While sharing the same rental car concept, the two companies are very different.
For example, Getaround leverages their Getaround Connect™ to allow people to come to your car to rent it, whereas Turo lets people go to your car or allows you to deliver it.
Also, Turo requires its renters to have a minimum auto insurance score, which is something they calculate that tells them how reliable of a driver you are.
When it comes to drivers getting paid, Turo has a sliding scale for the percentage it takes based on the insurance you choose.
Turo provides a $1 million liability insurance policy, which means they'll cover you up to $1 million if, for example, someone holds you liable for a car accident and sues you. The policy doesn't cover damage to your car, though.
To get insurance coverage for your car, you'll have to choose between a few tiers that Turo offers and, consequently, how much you earn from your rental profit depends on which plan you choose. Turo notes that your profit is 65%-85% and, if you provide your own commercial insurance policy, you can earn 90%.
Also, Turo vehicles are available in 5,500 cities in the U.S., Canada, U.K., and Germany; their selection is far greater than what you have with Getaround.
Getaround, on the other hand, simplifies everything by packaging all your insurance needs into one product and charging a flat 40% fee. However, their $20-per-month subscription cuts into your profit. If you value being able to remotely rent out your car, then that $20 monthly fee may be worth the time you save in having to meet renters in-person.
The Bottom Line
Getaround is a great choice for you if you want to rent your car in the most hassle-free way possible. While you're going to pay a $20 monthly fee and the company takes a 40% cut of your profit, you have the luxury of knowing that you don't have to run around town meeting renters.
Those who want to put in the least amount of work to rent out their car will be the ones who can best leverage this app to make money.
However, you have to keep in mind that there's no way to guarantee how much money you'll earn from Getaround, Turo or other rental apps.
Understand that, for the first few months, you may not earn enough to balance out the $99 Getaround Connect™ fee. That's a risk you'll have to take in order to find out if Getaround is right for you.
Customer Reviews
Posted on Nov 22, 2019
Getaround stole my car
My car was stolen due to Getaround, just a few days after I started renting it through the company's service. I've lived in my house for four years and never had a single issue with safety regarding my car until now. My car was stolen on 10/28/2019 and they have done nothing to resolve this. Throughout this entire experience Getaround has conducted inappropriate behavior including: created personal safety issues for me, prohibited the police from conducting sufficient reports/forensics, an incredible lack of communication with absolutely no returned calls from the safety team, towing the vehicle to illegal and unsafe locations, promises that they would reimburse me by a certain date with no reimbursement, financial impacts due to my increased commute from not having a car, professional impacts from time out of work to handle this issue. I've never experienced such inappropriate customer service from a company.
What happened:
Lied About Reimbursement: Getaround informed me that they would reimburse me by 11/15/2019 if I sent a receipt and proof of payment by 11/14/2019. I sent all required information by 11/13/2019 and received no reimbursement. Additionally, I even gave them additional information by sending a cost breakdown the week prior (11/07/2019).
Inability to Investigate Crime Scene because of Getaround: My car was found on the opposite side of town with the key missing since Getaround keeps in the key in the car). Getaround towed my car before the police came to the scene, which meant that the police could not conduct forensics.
No Communication: I have called countless times to confirm that Getaround received the repairs estimate, to understand the process, to get confirmation that they had everything in place and received no information. I've called multiple times a day since my car was stolen on 10/28/2019. Specifically, David from Getaround has been the point of contact with no communication back.
Towed to Illegal and Incorrect Location: Getaround was supposed to inform me when they were towing my car. I did not hear anything from Getaround for 24 hours after my car was found to be stolen, instead, I only heard from the tow truck driver who called me during the middle of a workday saying he towed my car to my house. The car was supposed to be towed to the dealership to be repaired. Instead, they towed my car to an illegal parking spot at my house, where I then received parking tickets. My car sat in this location for over 24 hours, with the window broken. Additionally, I was told that I would be called when I car would be towed. Late on the night of 10/31/2019, I noticed my car was gone, when it had been there 10 minutes before. I had received no call so I immediately thought the car was stolen. I tracked my car moving and it ended up a few towns over. I called Getaround and they had no idea what was happening. So we called the police. We had the police in my house until 1:00 am that night dealing with a police report. After many hours the police approached the house where my car was located. It turned out a tow truck driver had brought it to his house before taking it to the dealership. I was never informed of any of this.
Personal Safety Concerns: The person who stole my car has my car key and stole it from my house. Therefore, when Getaround towed the vehicle back to my house, it meant that the person is out there, with my car key, and knows where I live, and could come around any time to my home.
Irrational: Getaround towed my car to the dealership, but then email me later that another shop would be making repairs.
Negative Professional Impact: I've had to take countless hours of my day to call Getaround with no response back.
Negative Financial Impact: I've had to drastically change my commute given the days my car has been stolen and being fixed. The financial impact of this has been incredibly high.
Degrading Experience: I've been treated like I do not matter, they tell me one thing and then never do it. It's been an incredibly disrespectful service, where I've just been pushed off and disregarded.
I hope this review serves to help anyone thinking of using this service.
Bottom Line: No, I would not recommend this to a friend
Posted on Sep 28, 2019
Worst ever
We rented a car to drive up into the mountains to visit the Stanley hotel and a national park. We rented a big heavy car for the journey. A Lincoln! When we got to the pick-up location there was no Lincoln there and the valet has a phone number to get us some help. The Getaround customer service staff apologized and booked us into a replacement vehicle. They gave us an extra hour for the trouble. The car they booked for us was a Toyota Corolla! This is in no way a replacement for the Lincoln. Such a rip-off...I will never use this service again and I recommend you use something else too!
Bottom Line: No, I would not recommend this to a friend
Our Promise to You
In order to safeguard you and ensure helpfulness and relevance, our compliance team manually assess every customer review before it goes live.
We have a zero-tolerance policy for fake reviews, and companies cannot control or alter any reviews at any time.