Giftster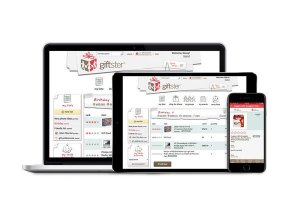 Summary
Christmas shopping for friends and family becomes much simpler with Giftster, a group-based Christmas list app families and friend groups can use to buy each other the presents they want.
Giftster Review: Will This Christmas List App Simplify Holiday Shopping?
Giftster is a free iOS and Android app you use to create a list of the Christmas presents you want and share them with family and friends.
What makes the app useful is that you can create your own Christmas list using the app as well as a Chrome or Safari extension, through which you can add items from any website you go to.
The company is based in Minneapolis and was founded by Ron Reimann in 2008. Reimann runs two companies in addition to Giftster: a prepaid phone card business called ZapTel and a company named SupportStore that makes silicon wristbands for causes and fundraisers.
We spoke with Reimann ahead of this review and found out that Giftster is the result of his business acumen and the idea of a relative who was a developer.
"When I saw how our family gravitated toward it, I said, 'You know what? I could turn this into a business.' So, we did. He had the original idea and I made the decision to build the company around it," Reimann said.
Over the years, Giftster has popped up in various headlines, including an Oct. 2018 article from PC Mag in which the publication ranked it as the top Christmas gift app available.
Reimann said consumers are drawn to apps like this because it alleviates the stress that comes with wanting to buy someone the right gift or, in the case of the recipient, it alleviates the stress of having to pretend you like a gift you actually don't want.
"Picking out a gift to be meaningful is stressful. Opening a gift when it may not be what you want can be stressful. It's gift anxiety," Reimann said. "If you could know that you were gifting something they wanted and nobody else is giving it, that's better for the gifter."
In our review, we'll find out if Giftster is as good as they say by analyzing how it works, what its limitations are and how it compares to other Christmas list apps.
How Giftster Works
We signed up for Giftster using a Motorola G4 running Android 7.0 so that we could get first-hand experience using the app. We also installed the Giftster Chrome extension so we could add presents while accessing Amazon and other big retailers through our web browser.
Once you get into the Giftster app, you'll find several different options, all of which are designed to connect you with friends and family who want to create gift lists.
My Lists
This is where you create a list of presents that you want for Christmas. You can build your list one of two ways. Either add to your in-app list the link of the page where others can by the item you want, or go to the actual page in your web browser and click on the Giftster extension icon.
Clicking on the icon creates a pop-up window that's prefilled with the information from the page: Gift, price, link to the page, as well as a star-rating you use to indicate the priority of the gift.
My Groups
This is where you'll create a group – family members, for example. To add them you can send them an invite email with a link they use to sign up for Giftster and join your group.
When they join, they'll be able to see the list you created. They can also create their own list. Once they do, everyone in the group will be able to view any lists created by group members.
Using this as a platform for groups is the real power of the app, Reimann told us.
"Most apps focus on what "I" want. Gifts are a two-way street, though. Giving and getting gifts is the secret sauce of Giftster. It's about thoughtful, needed gifts," he said. "Families seem to have more delight around birthdays and holidays when they use Giftster."
Shop for Others
This is the section of the app/website where you'll go to see which gifts people in your group have asked for. The names of each person are listed in a left-side menu. Click on the name you want to see the list they created.
Each gift they've put in their list has a rank for how important the gift is to them, a thumbnail photo of the item, a brief description, and price.
It also has two options: reserve and purchase. The reserve function is one that you use if you go to the list, see something you like and want to lock it down before you pay. So, if you check a relative's list and you know you want to buy the gift but don't want to do it immediately, you can click on the "Reserve" button and no other group members will be able to buy that item.
You can also click purchase. Once you do, you can click on the item's drop-down menu and buy it.
The beauty of this method is that everyone in your group sees the item is purchased, except for the recipient. The buyer of the gift is unknown to the recipient.
This part of the app also gives you the option of suggesting gifts. So, if you know the recipient wants a particular gift but they didn't list in in Giftster, you can add the item. All members of the group except the recipient will see the suggestion.
Updating Preferences
The final main piece of the Giftster app is that each person can customize 12 different factors that you can view as you're deciding which gift(s) to buy them. Here's a list of those 12 factors:
Shoe size
Casual shirt size
Dress shirt size
Pants size
Jacket size
Dress size
Hat size
Mailing address
Culture and community
Hobbies and interests
What not to get
Advice on what people expect from gifts
If you're ready to buy someone in your group a jacket, for example, but you don't know which size they wear, you can refer to their preferences.
If for some reason they haven't provided a jacket size in their preferences, you can send an anonymous reminder to them asking them to update their preferences.
How Giftster Compares to Other Christmas List Apps
We wanted to see how Giftster compares to other similar apps, so we did some research on engApps' Christmas Gift List (more than 500,000 downloads) and Christmas Gifts and Budget from Axl Softs (more than 10,000 downloads):
| | Giftster | Christmas Gift List | Christmas Gifts and Budget |
| --- | --- | --- | --- |
| Average Rating | 3.6 | 4.5 | 4.4 |
| iOS or Android | Android & iOS | Android | Android |
| Budgeting Feature | No | Yes | Yes |
| Browsing Extension | Yes | No | No |
Giftster has the distinct advantage of being available on both iOS and Android phones, which means the group or groups you create will be something that nearly everyone can participate in, whereas the other two apps are limited to Android phones.
Also, you have the ability to use the Giftster extension to add items to your wish list as you're browsing on your desktop or laptop computer.
The downside to Giftster is that its customer reviewers are worse than Christmas Gift List and Christmas Gifts and Budget. Also, it doesn't have budget options as the other two apps do.
However, we believe the app's strengths outweigh its weaknesses. The group functionality the app offers makes things much easier on your end. You don't have to create lists of gifts for everyone in the family – they do it for you.
Editor's note: While Giftster's Google Play rating is below 4 stars, we did notice that most reviews in the past year leading up to publishing were four or five stars.
How to Use Giftster to Simplify Your Holiday Shopping
Based on our conversations with Giftster's founder, our research of the product through our first-hand experiences and our research into competing apps, we believe there are some very specific ways you can use this app to your advantage.
Giftster is at its best when you can involve more people. This way, not only do you have people viewing your wish list, but you also get to see what everyone else wants. There's no need to make last-second calls to relatives and friends to find out what another relative or friend wants. It's all there right in front of you. Everyone knows what everyone wants.
Second, the app is a great way to ensure that all people in your group know exactly what you want. Everyone in your group can stay on track and get you the gifts that will meet your expectations and help you avoid those tricky situations where you have to pretend you like your gift.
To use this app as effectively as possible, let the people you want in your group know you're organizing the presents this year and you want to use Giftster. Make your wish list, then create a group and share it with your future group members.
» See Also: How to Determine the Perfect Gift for Anyone: Step-By-Step Guide & Expert Tips
Customer Reviews