GoFundMe
Claimed This company has claimed this profile, is getting alerted on any new customer reviews entering this page, and may engage in dialogue with its customers to address their matters.

Companies cannot pay money or provide goods in order to remove or alter customer reviews.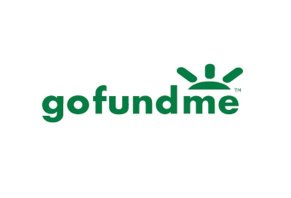 Since 2010, the GoFundMe crowdfunding platform has helped individuals and charities raise $5+ billion for a variety of causes through easy to use online campaigns. Standard processing fees apply and vary by country.
About GoFundMe
GoFundMe is a social fundraising platform that provides tools to raise money for people, causes and organizations including medical expenses, charities, education, and even for animals and pets. Since the company's founding, over $9 billion has been raised for people and causes from over 120 million donations.
Founded in 2010 in San Diego, CA, the company has been featured on CNN, Forbes, New York Times, and TIME, and held an A+ rating with the Better Business Bureau, based on 253 closed complaints and a 4-star rating with 115 customer reviews (as of April 2020)
Combined with feedback from sites like BestCompany.com, it appears GoFundMe has a relatively positive online reputation, with common compliments citing ease of use, helpful support, and the platform's ability to help people in need.
What relatively few complaints there were referenced high fees and less-than-stellar customer service.
How GoFundMe Works
GoFundMe is an online social fundraising destination that helps you raise money for something in which you strongly believe in
In fact, when compared to their competition, GoFundMe allows you to raise money for almost anything you want—including school tuition, medical expenses, charities, community projects even for animals and pets—as long as it's not illegal and is within the company's terms of service.
The company states that getting your personal fundraisers underway takes less than a minute, and there are no required deadlines or time limits. Depending on the type of fundraiser you choose, you can even keep all of your donations, even if you don't reach your ultimate goal.
From start to finish, the GoFundMe process entails four primary steps:
Create your GoFundMe Account
Share your fundraiser with friends, family, and other networks to get the word out about your cause
Collect online donations
Update and thank donors
GoFundMe Pricing and Support
GoFundMe has a 0% platform fee. The company relies on the generosity of its community through voluntary tips to cover the costs of its services and technology, including around the clock customer service, trust & safety protections and social fundraising technology. There is an industry-standard credit card processing fee of 2.9% + $0.30 per donation.
As perhaps an overly simplistic example, if your campaign raised $1,000 among 20 contributions, you'd pay $35 in processing fees allowing you to keep a total of $965. Remember that this figure will vary depending on the total number of donations and their size.
GoFundMe has the industry's first and only refund policy, GoFundMe Guarantee which ensures the funds raised go to the intended recipient. If misuse is detected, the company will refund donors.
When you're ready to withdraw your money, simply provide your bank account information, and your money will be deposited within 2-5 business days.
If necessary, you can reach the GoFundMe Happiness team (customer service) by filling out a contact form on their website, to which the company promises to deliver "24/7 rapid response" (in most cases, within 15-30 minutes).
Pros:
GoFundMe community has raised more than $9 billion for people, causes and organizations
Completely free to start and run a fundraiser
Fundraiser topics are completely open, as long as they're within the company's terms of service (i.e. not promoting anything illegal, or containing inappropriate content)
You get to keep your donations, even if you don't reach your monetary goal. Also, withdraw funds from your campaign whenever you wish
Customer support appears to be very active.
Mostly positive online customer feedback.
Cons:
The industry-standard payment processing fee of 2.9% + $0.30 per donation applies for all fundraisers
---
This company is actively collecting reviews from its customers. All reviews submitted are subject to moderation and approval to ensure they meet our

Review Guidelines

.

I would give NO stars if I could, friends and family raised money and they are holding it hostage, never use them!

By Sheri S.

,

Mesick, MI

,

Sep 3, 2020
Verified Reviewer

Length of Use: Less than 3 months

Overall Experience:

Family and friends donated to help my niece who lost her husband. POOR customer service! Asking for information they should not need.

Bottom Line: No, I would not recommend this to a friend

---

Fraudulent company

By Ziyaad A.

,

United Kingdom

,

Apr 18, 2020
Verified Reviewer

Overall Experience:

Please do not use GoFundMe.

We managed to raise about £8K through hard work, campaigning, and so on. Our animal welfare depends on the funds raised.

They made an initial transfer after successful ID verification, following which no further transfer arrived into our account. I uploading the same ID, in vain.

They are fraudulent, will use tactics to delay any transfer, or no transfer at all.

Customer service is appalling, no replies for a week.

Service rate is high.

Bottom Line: No, I would not recommend this to a friend

---

Advertisement

---

GoFundMe is a scam

By Wasena J.

,

Saskatchewan, Canada

,

Apr 8, 2020
Verified Reviewer

Overall Experience:

I need your help to hold GoFundMe accountable:

I've used GoFundMe to collect funds for my sick father who lost his savings due to his illness. We collected $10,000 thanks to our generous family and friends.

However, we tried to withdraw the money for almost a month and they have refused for countless ridiculous reasons even though we have provided multiple valid IDs (drivers license, passport) as well as a lease agreement AND utility bill to prove we are who we say we are and where we live. I've done research and it turns out they have scammed TONS of people out their money by "withholding their funds" for months to years at a time. People in need who have used GoFundMe still are waiting for their money since 2018! We were lucky enough to be issued a refund for our donors but a lot of people are not so lucky and have had their funds held with no explanation. I'm looking for anyone else who has been scammed or had a shady experience with GoFundMe. I would like to get a statement from you so that I can share it with several media outlets. Their reputation is still stellar and that is unacceptable. People need to know they have to stay away from this company who has been scamming and stealing from people for years.

Bottom Line: No, I would not recommend this to a friend

---

The company is taking 30% of every donation, what a shame

By Abou M.

,

Texas

,

Apr 1, 2020
Verified Reviewer

Overall Experience:

What a shame this GoFundMe company is taking 30% from every donation, plus 5%.

That's nothing but stealing from the vulnerable, as people try to raise money for the sick, disabled, we set up a GoFundMe account for a family member who has stage 4 cancer, we needed money for his treatment, by taking 30% from people for each donation, that is mere stealing.

Bottom Line: No, I would not recommend this to a friend

---

Advertisement

---

GoFundMe HUGELY DELAYED first withdrawal

By Nicole S.

,

Westport, CT

,

Mar 31, 2020
Verified Reviewer

Overall Experience:

I am very disappointed in GoFundMe. I run a large highly visible online business www.CTbites.com, and we have organized a GoFundMe page to help the locaL healthcare workers in this medical crisis. We have raised over $20K and CANNOT GET THE MONEY OUT OF THE GoFundMe ACCOUNT. We need the money now. Everything is set up appropriately and out first withdrawal just keeps getting pushed back every day. I would never use them again and will encourage others to do the same.

Bottom Line: No, I would not recommend this to a friend

---

They will not pay me the money I raised!

By Andrea W.

,

Alberta, Canada

,

Feb 26, 2020
Verified Reviewer

Overall Experience:

I started a fundraiser for my friend who is a struggling single mom on Feb 2nd. She contacted me in tears and couldn't afford to buy groceries or diapers. Within 48 hours I had raised $500. On their site, it clearly states that money will start to be deposited daily within 2-5 business days. Because of that, I sent her $300 out of my own money so she could go get diapers for the baby and food. By Feb 18th I had not received any money. I contacted support through chat and explained the situation. The staff member asked me to send her another copy of my driver's license, so I did. She informed me that I would be getting a deposit the next day. It is now Feb 23rd and I still have not had any deposits. I've tried to contact them again through the support chat but was sent a message that they were very busy and to email them, which I did and still have not received a reply. They have no contact number so I can't call.

I am on disability myself as I have been on chemotherapy. I am barely getting by and paying my own bills as it is. Now I can't afford to even buy my own medicine. I searched around online and found that there are a lot of other people making the same complaint about GoFundMe. This has to be illegal. What if they never send me the money? How are they getting away with this? I'd like to share this so that others won't get stuck in this position.

Bottom Line: No, I would not recommend this to a friend

---

Scam artists

By James W.

,

Arizona

,

Jan 15, 2020
Verified Reviewer

Overall Experience:

I had four fraudulent charges appear on my American Express card statement from GoFundMe, none of which I made. It was for two donations and two tips. Oh yes, GoFundMe also let the person who made the fraudulent charges leave big tips for them also, how nice of the thief. I disputed the charges and GoFundMe claims they would "investigate it." They then emailed me a week later claiming they investigated it and decided the charges were from me and would not back charge them. I know darn well I did not make the charges, so I called American Express to have the charges removed and also reported the fraud to them. GoFundMe is the fraud here. They should be shut down. Do not leave a credit card on file with these people, in fact, don't even use this service, they are obvious scam artists.

Bottom Line: No, I would not recommend this to a friend

---

GoFundMe is allowing a campaign using my photo and information to allow someone to gain money from me making false statements

By Henry G.

,

North Carolina

,

Nov 27, 2019
Verified Reviewer

Overall Experience:

I have emailed GoFundMe multiple times about someone lying and harassing me to get me to send money or they will post lies about me, and just because they aren't true once it's online it can cause my job and marriage.

Bottom Line: No, I would not recommend this to a friend

---

Donations cannot be withdrawn

By Andrew J.

,

USA

,

Aug 29, 2019
Verified Reviewer

Overall Experience:

I've used GoFundMe for two years. There have been little issues with hidden fees which have been ironed out previously.

On this occasion, I received a substantial donation. My GoFundMe account tells me that the money has been donated and is showing on my donation timeline but when I go into withdrawal it shows $0. I was donated this money three days ago. I need it desperately - which is usually the point of GoFundMe campaigns.

All I get is patronizing emails telling me that it takes time to process. My bank doesn't take time to process, the funds are immediate so why the wait?

There is no phone number to call, which is concerning.

Also, they made me submit personal documents to make this withdrawal which they've never done before despite thousands of pounds of donations withdrawn previously.

I won't be using GoFundMe me again. I need that money desperately. Waiting for this money has actually cost me money. That shouldn't be the point of this platform. My donor has given and GoFundMe has taken their 2.9% but withheld my money. It is appalling.

Bottom Line: No, I would not recommend this to a friend

---

No customer service

By Sarah H.

,

Texas

,

Aug 26, 2019
Verified Reviewer

Overall Experience:

A friend started a GoFundMe for me as a cancer patient. Funds were donated yesterday, GoFundMe says they paid them to me but have not. In questioning through contact email since you cannot talk to anyone by phone, I get no response. And every time you try to use the website, it says error, try again. Several people have tried from different locations, different computers, getting the same problem. When you need money desperately and they just take it and keep it, frustrating. I feel for the people that donated. I have sent them all notification not to donate any more through GoFundMe and now feel like I should refund their money as it was useless to me and who knows who has it.

Bottom Line: No, I would not recommend this to a friend

---

Beneficiary

By Michelle H.

,

New Jersey

,

Jul 24, 2019
Verified Reviewer

Overall Experience:

I made a GoFundMe page for a good friend who just lost her husband. I made the beneficiary her sister. I did not know her sister is not using her maiden name as that is what she goes by, she is using her married name because legally that's still her name I am at a loss because we raised a ton of money and now we cannot withdraw it because of this problem. How do we fix this issue?

Bottom Line: Yes, I would recommend this to a friend

Jul 24, 2019

Thank you for reaching out about this, Michelle!

We were able to track down your conversation with Donna and our team, and it appears that the issue was resolved and Donna was able to withdraw her money successfully. If she's still having trouble with this, we'd love to help out. We'll send an outreach to you now just in case there are still any lingering concerns.

---