GoFundMe
Claimed This company has claimed this profile, is getting alerted on any new customer reviews entering this page, and may engage in dialogue with its customers to address their matters.

Companies cannot pay money or provide goods in order to remove or alter customer reviews.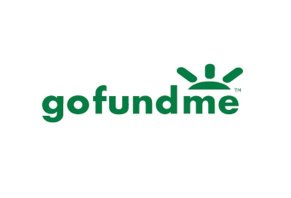 Since 2010, the GoFundMe crowdfunding platform has helped individuals and charities raise $5+ billion for a variety of causes through easy to use online campaigns. Standard processing fees apply and vary by country.
---
This company is actively collecting reviews from its customers. All reviews submitted are subject to moderation and approval to ensure they meet our

Review Guidelines

.

Incredibly stupid customer support

By Lois Kerschen

,

Baja California

,

Feb 7, 2015

Overall Experience:

The instructions on the site are very poor or nonexistent. I asked a straightforward question about why a title on the form was rejected and it took 9 emails and a lot of wasted time before they finally quit the runaround and answered my question. They have a very confusing and blurry distinction between charitable organization and personal campaigns. It doesn't make any sense. Like another reviewer said, their answers are obtuse and they blame the client as if the client were stupid.

Bottom Line: No, I would not recommend this to a friend

---

Awful website

By Sarah Rabah

,

California

,

Jan 7, 2016

Overall Experience:

They take so much money from your campaign! Do not go through GoFundMe as they steal a lot of your donations for no apparent reason.

Bottom Line: No, I would not recommend this to a friend

---

Advertisement

---

Horrible experience! Ruined my fundraising efforts

By Diana

,

Toronto, Ontario, Canada

,

Mar 9, 2017
Verified Reviewer

Overall Experience:

Stay away from this site! They have ZERO customer support and don't care about you or your campaign.

I set up my fundraiser with them, sent it out to all my contacts and posted it all over social media. I even was on the news promoting my fundraiser. Within eight hours, they suspended my account with NO explanation and NO ONE that I could contact. There is no phone number, and they did NOT respond to a single email for 48 hours despite their "5-minute" promise.

Needless to say, they ruined the momentum I had created (80% of fundraisers get their donations in the first 24 hours of going live). I am now refunding my donors and canceling my campaign. I would NEVER recommend these scammers, they ruined my fundraiser.

Bottom Line: No, I would not recommend this to a friend

---

Way too expensive

By Jacob

,

Massachusetts

,

Oct 1, 2016
Verified Reviewer

Overall Experience:

I have used Gofundme in the past and am amazed people still use them with the high fees that they take. There are new better options like www.GiveSendGo.com a Free Christian Crowdfunding platform that does not take 5% of every donation like Gofundme. I think it is only a matter of time before they come crumbling down.

Bottom Line: No, I would not recommend this to a friend

---

Advertisement

---

HIGH FEES = LOTS OF MONEY FOR THEM

By DLL

,

Connecticut

,

Dec 6, 2014

Overall Experience:

This review is old. They now claim they've raised over 580 million - which means they've earned over 23 million for themselves. So who are they really helping?

5% + 2.9% = 7.9%

Credit cards charge fees to the vendors, so they get charged typically 3-4% for the credit card transactions. Let's say 3.9% goes to the credit card companies and that means they get 4%.

4% of 580,000,000 = $23,200,000

This doesn't include the 30 cents per withdrawal, nor any interest they may make on the money before people withdraw it! And overall, they probably make more than 4% just on the fees.

Even with a few employees, it's still a ton of $$ for just a few years in business!

Bottom Line: No, I would not recommend this to a friend

---

Waste of time

By Dean

,

Oct 11, 2016
Verified Reviewer

Overall Experience:

Frankly, you're better off just asking your family and friends for financial help. This service does nothing more to promote their client's cause than have you post it on Facebook and email your contacts. And for this, they get 8% of what's raised. Thanks but I can do that myself.

Bottom Line: No, I would not recommend this to a friend

---

Low-down, no-good scoundrels

Overall Experience:

I started a GoFundMe account for my son to pay for Cannabidiol oil. After raising $970 the first day, they canceled my account and accused me of breaking federal law. They froze the funds, and there is no good way to communicate with them. We had the money to pay for his medicine for a year, and they stole it.

As far as I'm concerned, they're no-good, unreliable, hypocritical, rich, Silicon Valley millionaires and should be prosecuted. The FTA should shut them down. I definitely would not recommend using them.

Bottom Line: No, I would not recommend this to a friend

Mar 26, 2018

Hi Phillip,

After reviewing your account, it looks like our payment processor, WePay, banned you from our platform for raising funds for CBD oil, which is a violation of WePay's terms of service. We understand this was intended for medical use, but our payment processor has strict regulations they adhere to, which in turn forces us to also comply with those same regulations.

---

Never again, it took days to fix a problem

By Nicole C.

,

Pennsylvania

,

Feb 12, 2017
Verified Reviewer

Overall Experience:

I will never use GoFundMe again.

They take almost 10% of the donations, they DO NOT have a phone number to call, and the only way to get any sort of help from them is through email. They seriously have ONE person trying to take care of all the emails.

They are making millions of dollars, and they cannot employ one or two people to manage the issues? OMG, where is all the money going then?

Bottom Line: No, I would not recommend this to a friend

Apr 2, 2018

Hi Nicole,

You may be glad to hear that GoFundMe recently introduced a free platform for all personal fundraising campaigns started in the U.S. We're now powered by tips from our donors, and that allows us to improve and operate our service.

There is a standard payment processing fee of 2.9%, plus $0.30 per donation that allows for credit card processing and safe transfer of funds. That is taken from each donation in real-time, so you never need to worry about getting billed or owing us any money.

Also, while you did work with just one of our agents, we do have a robust team that offers 24/7 customer support via email.

We hope this updated information helps address some of your concerns you listed in your review.

Thank you for your honest feedback.

---

Reverse racists

By Perry Walters

,

Houston, Texas

,

Dec 1, 2014

Overall Experience:

I tried to open a campaign for Officer Darren Wilson and was denied. They allow protesters to open campaigns but if you're pro police or pro Darren Wilson you will be denied.

Bottom Line: No, I would not recommend this to a friend

---

Utter shambles, don't use if you need funds fast....

By Gybno

,

Cardiff, Wales, UK

,

Jul 9, 2015

Overall Experience:

I created a page for a friend who had lost her 4 week old baby.

The money was to be used for flowers etc for the funeral and the whole community chipped in.

I hadn't realized they no longer used PayPal and when I went to withdraw the money I had to create a 'Stripe' account.

I put the girls details in so it went straight to her, then a few days later they asked for the ID. She didn't have any so I messaged asking what I could do, it takes them days to reply, so they said put mine in and send my ID, which I did and then they said 7 days so I went mad saying it's been long enough. So they said basically nothing they can do and it will be in my account Monday.

So then Monday it wasn't in so I messaged again and they said it would be definitely today. Still not in so I messaged back this morning and still waiting on a reply.

I have E-mailed GoFundMe and Strip over 20 times, still to no avail.

Very sad considering the baby was due to be buried LAST Friday, and I'm pretty sure that they could have done a lot more to help.

Bottom Line: No, I would not recommend this to a friend

---

Scam

By Bob

,

Jamestown NY

,

Apr 12, 2015

Overall Experience:

This is a big scam, they have you set up a account and then they tell you to go after your family members to get money from them and then they take 40% of every dollar you get... Do you really need to pay them to help you go ask your family members for money?

Bottom Line: No, I would not recommend this to a friend

---