Greenlight Debit Card
Claimed This company has claimed this profile, is getting alerted on any new customer reviews entering this page, and may engage in dialogue with its customers to address their matters.

Companies cannot pay money or provide goods in order to remove or alter customer reviews.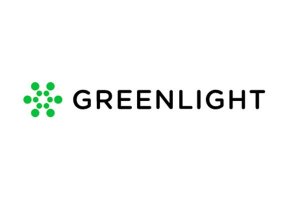 Greenlight is a useful tool for overseeing your child's financial life and teaching them principles of saving, giving, spending, and how to balance what they earn with what they spend.
Greenlight Debit Card Review - Should Your Kids Use It?
Greenlight teaches kids how to manage their money via a debit card and app that their parents fund and set limits for.
The beauty of Greenlight is that you can unify all the aspects of your child's financial life—spending, saving, giving, chores, and allowance—in one platform. So, instead of hoping that your child picks up good financial habits, you can take control of their learning with one easy-to-use system.
Use our review to understand how Greenlight works and the ways that you can leverage it to teach your child the basics of financial literacy.
Provides child a parent-controlled debit card
Low monthly fee
Has allowance and chore features
Android app isn't as good as the iPhone app
Bank transfers take 3 to 5 days
Can't deposit cash via ATM's
How It Works
Download the Greenlight app and set up a new account that includes you and up to five of your children.
Within the app, your child will have three accounts where they can store money: Spend, Save, and Give.
During the set-up process, you'll provide Greenlight with a debit card or checking account you'll use to fund your accounts.
When it's time to send money to your child's account, you initiate a transfer that sends money from your connected account to your Greenlight wallet.
From there, you can transfer money to your child's Spend, Save or Give account. Your child then uses their debit card to spend the money they accumulate in their accounts.
Greenlight does not allow parents or children to put money to the card via an ATM cash deposit.
Features
Three Accounts for Kids
Your child gets a Spend, Save, and Give accounts they access through the app. Your child's debit card is linked to the Spend and Give accounts.
Purchases they make at non-charitable organizations come from the Spend account. Purchases they make with charitable organizations automatically come from your child's Give account.
To get the most out of this feature, use the three-account system in Greenlight to help your child understand the principles of spending, saving, and giving.
A good technique would be to talk with your child about how they should divide up the money they earn from allowances and chores.
Show them how much you or you and your partner dedicate to spending and saving. Challenge them to adopt the same techniques you do.
If they agree to it, you can go into the app together and set savings goals as well as deposit money into your child's spend and give accounts.
Spending Control
You can regulate how much your child spends at specific stores (Walmart, Target, etc.) and certain types of businesses (gas, theater, groceries, clothes).
For example, you can limit the amount your child spends at AMC theaters to $20 a month. The transaction will be declined if they spend more than that.
In addition to limiting spending, you can ban purchases at businesses and categories of companies you choose.
Also, you can set the app to send you notifications when your child makes purchases with their Greenlight debit card.
Additional control options you have as a parent and through Greenlight's default settings include:
Choosing to allow/disallow ATM withdrawals
Turn off the card in the case of a lost card or suspicious spending
Wire transfers, money orders, and gambling deposits aren't allowed
No cash back during purchases
The control you have over your child's spending should be part of your overall strategy for teaching them about money.
Rather than using the app like a watchdog, pair it with weekly discussions about smart spending and budgeting.
Your child will learn why specific categories have spending limits. They will also learn how to build a budget, which is a great financial foundation for their future.
Allowances
Greenlight allows you to set up an allowance for your child. Payment frequencies include:
Weekly
Every two weeks
Monthly
One-time
You set the frequency and amount, and you can tell the app where to send the money (Spend, Save, or Give).
Also, you can automate the allowances to withdraw from your Greenlight parent account without asking you for permission.
Chores
You can set up an unlimited number of chores in your child's Greenlight account. Choose the chore, the dollar amount, and the date by which the task should be completed.
When your child finishes the chore, he or she can mark it completed. Greenlight will send you a notification and ask you if you want to fund the payment now or later.
One of the key financial principles your child needs to understand is the concept of income versus spending.
Allowances and chores are your child's primary income source aside from any jobs they have. Your child's Spend, Save, and Give accounts are where they spend/save their money.
Talk with them about how their spending and saving compares. Look over the past few months of their transactions and show them how much they spend, per month, and how much they earn.
If their past spending will exceed what they earn this month in allowances and chores, work with them to come up with a realistic spending plan.
Savings Interest
Greenlight lets parents set up interest payouts on their child's savings account. You can choose a rate that you'd like to pay and then automate the interest payments.
This simple feature is an excellent tool for showing your kids how interest works and why it's essential to save.
Fees and Limits
Fees
Greenlight is $4.99 per month per family with no additional fees. If your child loses his or her Greenlight card, you won't pay for the first replacement. However, all subsequent replacement cards will cost $3.50.
Limits
Greenlight has a series of limits on how much money you can have in your wallet, how much your child can have in his or her account and other restrictions:
Max balance in parent's account: $10,000
Max balance in child's accounts: $5,000
First deposit into parent account: At least $20
Max monthly debit card deposits to the parent's account: $2,500
Max daily ACH transfer amount to parent's account: $100
Max monthly direct deposit amount for the family: $5,000
Max purchases per day: $1,000
Max purchases per month: $5,000
Analysis of Customer Reviews
We read through reviews in the iTunes and Google Play stores to discover trends that are important to your experience as a Greenlight user:
Makes Spending Easier
Parents and children commented that the Greenlight debit card makes spending much more comfortable than if kids had to carry around cash.
Multiple parents noted that the debit card eliminates the possibility of kids losing money they get from birthdays and holidays.
Kids Love It
Many kids say they like the convenience the card offers.
They expressed excitement about receiving the card.
Bank transfers are slow
Parents complained that it takes too long for checking account transfers to make it into their Greenlight wallet.
While it takes 3 to 5 days to do an ACH transfer, you can skip the wait by connecting a debit card. Then, you can make instant transfers.
Multiple issues for Android users
Greenlight's average Google Play review is nearly a full star lower than its iTunes average.
Many of the problems Android users complained about focused on laggy performance, random crashing, and login issues.
Review Takeaways
Reviews are clear that the iOS experience is a much better one than the Android experience. So, if you're an iPhone user, there's a good chance you'll have a pleasant experience.
Aside from your operating system, there's a consensus among parents and kids that the app and debit card are excellent. This mutual appreciation for the app means Greenlight is meeting the needs of those who download it.
If you choose to use Greenlight, leverage its useful function with an overall financial literacy strategy for your child. Teach them about the importance of budgeting, spending wisely, saving, and charitable giving.
The Bottom Line
Greenlight's popularity among parents and kids is an excellent indication that it can be a fun, manageable way you can teach your children about how to be smart with their money.
The ability to assign chores, provide allowances, and regulate where and how much your kids can spend their money creates a positive environment for financial understanding.
To get the most out of Greenlight, come up with a financial plan for your child before you sign up. Make Greenlight the focal point of that plan. Incorporate the app's features into your explanations of budgeting, spending, saving, and giving.
---
Pretty good!

By Samantha G.

,

Georgia

,

Nov 19, 2020
Verified Reviewer

Length of Use: 3–6 months

Overall Experience:

I loved it at first but then it got kind of hard to work with at times! I got used to it though so know my kids love it and I could not thank Greenlight enough! Just please fix customer service.

Pros and Cons:

Fun for kids!
Teaches kids about money!
Slow Customer Service

Bottom Line: Yes, I would recommend this to a friend

---

Terrible customer service!

By Laura M.

,

Wyoming

,

Oct 23, 2020
Verified Reviewer

Overall Experience:

I was signing up for Greenlight and had supplied all of my information for the initial set-up. Later when adding details to the account, my form auto-fill put in the name of my husband and not mine so the account set-up stated I had to call. I did, was told they could not fix on the phone, I then sent them a picture of my ID and utility bill. They then said it had to be a PDF, not a photo. At this point, we are on day 5 of me trying to simply set up an account and determined that the poor customer service and ability to resolve a simple issue was a HUGE RED FLAG. I decided to go with another company and app that provides the same features.

Pros and Cons:

Looked good at first
Poor customer service
Very slow in resolving a problem
Kept changing what they needed to resolve the problem

Bottom Line: No, I would not recommend this to a friend

---

Advertisement

---

Never worked, difficult cancellation

By Meredith F.

,

Tennessee

,

Oct 23, 2020
Verified Reviewer

Length of Use: 6–12 months

Overall Experience:

I would not recommend this product. It sounds wonderful - my children were THRILLED to have their own personal card, and I was thrilled to teach money management. However, the couple of stores (one was Target!) that we tried to use it wouldn't accept it. It wasn't valid in an online purchase - again, a reputable company. Then, after emails sent, I believed the cancellation complete - more charges continued! I was told to call the customer service to cancel - annoying. I did call, had difficulty understanding the representative, was adamant that I was canceling, was still put on hold and then given a sales pitch. I just don't like how difficult the whole process was. Look elsewhere, parents.

Pros and Cons:

No "pros" were specified in this review
Didn't work
Difficult cancellation

Bottom Line: No, I would not recommend this to a friend

---

No complaints whatsoever

By Jamie K.

,

Austin, TX

,

Sep 10, 2020
Verified Reviewer

Overall Experience:

I have 3 kids (17, 14, 12), all have their own Greenlight card and have been using it without issue for about 2.5 years. I am reading the complaints from everyone on this site and most of what they are describing can be easily addressed by setting up the profile/settings properly.

1. You can set limits for the child to spend and the card WILL be declined if above that limit (unless you manually approve).

2. Each child has their own login/passcode - they do not have access to my parent wallet.

3. You have to set an ATM limit if you want them to be able to pull cash out of an ATM (super simple in the app).

We are super happy with the service - and if the card isn't working properly, I would recommend checking your settings, etc.

Pros and Cons:

Allowances are transferred on a weekly basis (without much effort on my part at all)
Allowances will not be paid if I have not transferred the amount to my parent wallet (if the the parent wallet balance is below the transfer)
Parent Paid Interest for their Savings
Notification of purchases
Not sure how to move money from the parent wallet back to my account if needed (I have a teen that pays me back for items I purchase)

Bottom Line: Yes, I would recommend this to a friend

---

Advertisement

---

Not user-friendly

By Mia H.

,

Jacksonville, FL

,

Jun 28, 2020
Verified Reviewer

Length of Use: Less than 3 months

Overall Experience:

I am totally dissatisfied with this card. One, it is $4.99 per month, for what reason when you are adding funds to your kids' account? The app is not good, every time I go to add money it always says unable to reach Greenlight, so you automatically think your transfer did not go through. WRONG, it did go through, so if you were adding only $50 to your child's wallet, however many times it says "unable," it actually went through. Example, I added $30 to my child's wallet, and every time I entered the amount it said unable to reach Greenlight. So I said and thought ok, it didn't go through. So I waited and did it again and of course, it said the same thing. Well, later when I checked, it went through each time I added it.

Also, I don't want to have to go to the app each time he goes to a different store to change it to spend anywhere. When trying to go to an ATM you can only withdraw $105 a week. I can just add my child to my account and transfer money to the checking account and it won't charge $5 a month for them to have a card. NO, I am not satisfied with this card.

Bottom Line: No, I would not recommend this to a friend

---

Bogus security hold

By Roland B.

,

Folsom, CA

,

Jun 24, 2020
Verified Reviewer

Length of Use: Less than 3 months

Overall Experience:

Absolutely terrible. I was told it was suspicious that the first transaction, which was taking my grandson to the ATM to withdraw $20 so he could buy a scooter the neighbors were selling at a yard sale, they told me I should have just given him the money. I prefer to teach my grandson how much things cost. He understood he was using his money for something he wanted. He didn't understand why (for the second time, btw) that the bank wouldn't give him his money. He has special needs and this capricious action by this horrible bank or money laundering outfit greatly disappointed a young child. I guess he should learn early on that there are rip-off artists everywhere.

Pros and Cons:

No "pros" were specified in this review
Poor customer service
Judgements capricious decision making

Bottom Line: No, I would not recommend this to a friend

---

Sent money to grandson who never received funds

By Jennifer T.

,

Phoenix, CA

,

Jun 16, 2020
Verified Reviewer

Overall Experience:

I sent my grandson money to which he never received.

I emailed the support group (oh my, imagine, they won't answer their phones due to COVID), requesting the funds be returned to my account that were taken out immediately.

The only response I have received is they are working on it, this was 3 days ago.

Hmm, how long does it take to pull up an account see that the funds are not there and see that they did take the money out of mine; I am in finance, not long.

Meanwhile, my grandson and I are out the money.

Pros and Cons:

Sounds like a good idea
No way to talk to anyone
Doesn't return unreceived funds

Bottom Line: No, I would not recommend this to a friend

---

Terrible

By Shannon N.

,

California

,

Jun 3, 2020
Verified Reviewer

Length of Use: Less than 3 months

Overall Experience:

Horrible experience with Greenlight. I'm also pretty sure they have sold my information to a 3rd party. I have been getting unsolicited calls, emails, and text after dealing with this company. I certainly wish I had never provided our personal information to them. The representative I spoke with (there were several), told me they were located in Salt Lake City, New Jersey! (I always thought that city was in Utah!). Have not spoken to even 1 American citizen since dealing with them. Not sure what this company is up to, but something sure doesn't feel right.

Pros and Cons:

No "pros" were specified in this review
The misinformation
Lack of professionalism
Disregard for customers

Bottom Line: No, I would not recommend this to a friend

---

Charged before completing registration

By Sharity M.

,

Kentucky

,

Apr 21, 2020
Verified Reviewer

Overall Experience:

I was reviewing several cards to decide which to get for my teen, and Greenlight was one of them. Their website is very unclear and ambiguous. I was only searching for info, and did not intend to settle on a card yet, but in order to get more info, I put in my information, and ended up getting charged $17.93, and I didn't even complete the registration! Plus, it's supposed to be free anyway. They sneak that $20 fee in the fine print, even though it says free on every "page" of the site, their ads say free, the info that Google gives you when comparing it to similar cards says free! I emailed them and told them that I do not want a card with them, requested a refund, and let them know that their site is ambiguous and misleading. I guess we'll see how it goes. If they start charging me like these other people have commented, I suggest we band together and seek a class action lawsuit.

Bottom Line: No, I would not recommend this to a friend

---

Terrible experience

By Shanda V.

,

Arizona

,

Apr 10, 2020
Verified Reviewer

Overall Experience:

I tried registering for this card for my son a few months back and it kept kicking me back to the main page not saying I was registered or not. I just retried to sign up again and it did the same thing and I contacted customer service and they want me to send in a copy of my DL and a copy of my utility bill? For an account I'm paying for a child to use as a prepaid account? Nah, not sending all my personal information for a prepaid account that couldn't be registered. If registration is hard to get through I know that customer service for this will not go smoothly either.

Bottom Line: No, I would not recommend this to a friend

---

Fine while I used it - but continued to charge after "confirming" my requested cancellation

By Carol W.

,

Florida

,

Oct 11, 2019
Verified Reviewer

Overall Experience:

This service was ok while I used it. I canceled it - or at least tried to - TWICE after my kids got their "grown-up" bank accounts.

The first time, I was charged for a few months before I realized it. I called and requested a cancellation again. The lady I spoke with was nice and even refunded the charges and sent me a "confirmation email" stating they had canceled my account. But lo and behold! The very next month, I was CHARGED AGAIN!

This is getting pretty ridiculous.

Bottom Line: No, I would not recommend this to a friend

---