Greenlight Debit Card
This company has claimed this profile, is getting alerted on any new customer reviews entering this page, and may engage in dialogue with its customers to address their matters.

Companies cannot pay money or provide goods in order to remove or alter customer reviews.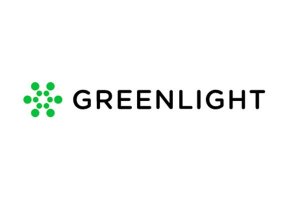 Summary
Greenlight is a useful tool for overseeing your child's financial life and teaching them principles of saving, giving, spending, and how to balance what they earn with what they spend.
Pros
Provides child a parent-controlled debit card
Low monthly fee
Has allowance and chore features
Cons
Android app isn't as good as the iPhone app
Bank transfers take 3 to 5 days
Can't deposit cash via ATM's
Greenlight Debit Card Review - Should Your Kids Use It?
Greenlight teaches kids how to manage their money via a debit card and app that their parents fund and set limits for.
The beauty of Greenlight is that you can unify all the aspects of your child's financial life—spending, saving, giving, chores, and allowance—in one platform. So, instead of hoping that your child picks up good financial habits, you can take control of their learning with one easy-to-use system.
Use our review to understand how Greenlight works and the ways that you can leverage it to teach your child the basics of financial literacy.
How It Works
Download the Greenlight app and set up a new account that includes you and up to five of your children.
Within the app, your child will have three accounts where they can store money: Spend, Save, and Give.
During the set-up process, you'll provide Greenlight with a debit card or checking account you'll use to fund your accounts.
When it's time to send money to your child's account, you initiate a transfer that sends money from your connected account to your Greenlight wallet.
From there, you can transfer money to your child's Spend, Save or Give account. Your child then uses their debit card to spend the money they accumulate in their accounts.
Greenlight does not allow parents or children to put money to the card via an ATM cash deposit.
Features
Three Accounts for Kids
Your child gets a Spend, Save, and Give accounts they access through the app. Your child's debit card is linked to the Spend and Give accounts.
Purchases they make at non-charitable organizations come from the Spend account. Purchases they make with charitable organizations automatically come from your child's Give account.
To get the most out of this feature, use the three-account system in Greenlight to help your child understand the principles of spending, saving, and giving.
A good technique would be to talk with your child about how they should divide up the money they earn from allowances and chores.
Show them how much you or you and your partner dedicate to spending and saving. Challenge them to adopt the same techniques you do.
If they agree to it, you can go into the app together and set savings goals as well as deposit money into your child's spend and give accounts.
Spending Control
You can regulate how much your child spends at specific stores (Walmart, Target, etc.) and certain types of businesses (gas, theater, groceries, clothes).
For example, you can limit the amount your child spends at AMC theaters to $20 a month. The transaction will be declined if they spend more than that.
In addition to limiting spending, you can ban purchases at businesses and categories of companies you choose.
Also, you can set the app to send you notifications when your child makes purchases with their Greenlight debit card.
Additional control options you have as a parent and through Greenlight's default settings include:
Choosing to allow/disallow ATM withdrawals
Turn off the card in the case of a lost card or suspicious spending
Wire transfers, money orders, and gambling deposits aren't allowed
No cash back during purchases
The control you have over your child's spending should be part of your overall strategy for teaching them about money.
Rather than using the app like a watchdog, pair it with weekly discussions about smart spending and budgeting.
Your child will learn why specific categories have spending limits. They will also learn how to build a budget, which is a great financial foundation for their future.
Allowances
Greenlight allows you to set up an allowance for your child. Payment frequencies include:
Weekly
Every two weeks
Monthly
One-time
You set the frequency and amount, and you can tell the app where to send the money (Spend, Save, or Give).
Also, you can automate the allowances to withdraw from your Greenlight parent account without asking you for permission.
Chores
You can set up an unlimited number of chores in your child's Greenlight account. Choose the chore, the dollar amount, and the date by which the task should be completed.
When your child finishes the chore, he or she can mark it completed. Greenlight will send you a notification and ask you if you want to fund the payment now or later.
One of the key financial principles your child needs to understand is the concept of income versus spending.
Allowances and chores are your child's primary income source aside from any jobs they have. Your child's Spend, Save, and Give accounts are where they spend/save their money.
Talk with them about how their spending and saving compares. Look over the past few months of their transactions and show them how much they spend, per month, and how much they earn.
If their past spending will exceed what they earn this month in allowances and chores, work with them to come up with a realistic spending plan.
Savings Interest
Greenlight lets parents set up interest payouts on their child's savings account. You can choose a rate that you'd like to pay and then automate the interest payments.
This simple feature is an excellent tool for showing your kids how interest works and why it's essential to save.
Fees and Limits
Fees
Greenlight is $4.99 per month per family with no additional fees. If your child loses his or her Greenlight card, you won't pay for the first replacement. However, all subsequent replacement cards will cost $3.50.
Limits
Greenlight has a series of limits on how much money you can have in your wallet, how much your child can have in his or her account and other restrictions:
Max balance in parent's account: $10,000
Max balance in child's accounts: $5,000
First deposit into parent account: At least $20
Max monthly debit card deposits to the parent's account: $2,500
Max daily ACH transfer amount to parent's account: $100
Max monthly direct deposit amount for the family: $5,000
Max purchases per day: $1,000
Max purchases per month: $5,000
Analysis of Customer Reviews
We read through reviews in the iTunes and Google Play stores to discover trends that are important to your experience as a Greenlight user:
Makes Spending Easier
Parents and children commented that the Greenlight debit card makes spending much more comfortable than if kids had to carry around cash.
Multiple parents noted that the debit card eliminates the possibility of kids losing money they get from birthdays and holidays.
Kids Love It
Many kids say they like the convenience the card offers.
They expressed excitement about receiving the card.
Bank transfers are slow
Parents complained that it takes too long for checking account transfers to make it into their Greenlight wallet.
While it takes 3 to 5 days to do an ACH transfer, you can skip the wait by connecting a debit card. Then, you can make instant transfers.
Multiple issues for Android users
Greenlight's average Google Play review is nearly a full star lower than its iTunes average.
Many of the problems Android users complained about focused on laggy performance, random crashing, and login issues.
Review Takeaways
Reviews are clear that the iOS experience is a much better one than the Android experience. So, if you're an iPhone user, there's a good chance you'll have a pleasant experience.
Aside from your operating system, there's a consensus among parents and kids that the app and debit card are excellent. This mutual appreciation for the app means Greenlight is meeting the needs of those who download it.
If you choose to use Greenlight, leverage its useful function with an overall financial literacy strategy for your child. Teach them about the importance of budgeting, spending wisely, saving, and charitable giving.
The Bottom Line
Greenlight's popularity among parents and kids is an excellent indication that it can be a fun, manageable way you can teach your children about how to be smart with their money.
The ability to assign chores, provide allowances, and regulate where and how much your kids can spend their money creates a positive environment for financial understanding.
To get the most out of Greenlight, come up with a financial plan for your child before you sign up. Make Greenlight the focal point of that plan. Incorporate the app's features into your explanations of budgeting, spending, saving, and giving.
Customer Reviews
Posted on Feb 4, 2018
Not happy so far
I called 888-483-2645 to check on an incorrect charge on my daughter's debit card through Greenlight. I was distressed to find out that I was calling a representative in the Philippines to discuss my account (including security-based personal information, date of birth, last four digits of social security number, etc.).
My daughter's card had to be shut off due to a mysterious $99 attempted charge for Amazon Prime (twice) that neither my daughter or I authorized. There were two charges for $3.50 that appeared on my account for shutting off the card. This happened just a few days after the card was activated and used for 3 small purchases at The Maine Mall in South Portland, Maine. I know another cardholder who encountered the exact same mysterious charge ($99 Amazon Prime).
Is Greenlight based in the United States? Can I speak to someone in the United States about this weird $99 attempted charge?
Bottom Line: No, I would not recommend this to a friend
Posted on Mar 5, 2018
Horrible
The limit to add to the card is $1000, and after adding $500 my account was sent to fraud protection. Ok, fine. I sent them all the info requested, and none of the info was good enough. They needed proof of address. I sent a utility bill and my lease. What more could they possibly need along with my ID? I canceled the electronic cards, and instead of reimbursing me my funds to my card, they stated they would send a check. LIKE seriously, you electronically took my payment, but sending me a paper check? No way. I, against my better judgment, sent my daughter with this card on a trip and she was unable to use it, and I had to wire her money.
If I could pick zero stars, I would!
Bottom Line: No, I would not recommend this to a friend
Posted on Mar 12, 2018
Horrible customer service! Do not work with this company!
After a few months of having cards for both of my daughters, I found that we just weren't using it as we thought.
I called the customer service number to cancel the account, and the woman whom I was speaking with was so unbelievably rude! She had me answer questions to 'verify' my account, but wouldn't cancel my account until I verified the exact time and day my last deposit was and how the deposit was made. Then, she informed me that I would need to be transferred to someone else to close the account and I could leave a VM with my phone number for someone to call me back. Obviously, I began to get irritated at this point, and she told me that I had to be quiet before she would try to transfer me. I was on the phone nearly 30 minutes before someone picked up and asked me for all the same info the previous person already received. Unbelievable. This was the worst customer service I have ever seen!
Bottom Line: No, I would not recommend this to a friend
Posted on Jun 6, 2018
They don't care about you.
I signed up for Greenlight through my company as it was a promotion on our employee's website. Well, they keep turning my kid's card. Earlier this year my 16-year-old was on a school trip in Washington, and they turned his card off without any notification all because I added a few hundred dollars to my parent account then transferred to his card. My son couldn't use his card, and it was a panic mode for me as his mother who was 1200 miles away, and I had to asked his teacher to pay for his food and i paid her back once they arrived home.
I requested to have my account deactivated and refund me any credit, and it has been three months and no credit from Greenlight. This company does not care about you and your kids, they will takes days to respond to your request, and you can hardly get anyone on the phone. My fellow parents, do NOT use this company. There are other companies out there that offer the same and better service.
Bottom Line: No, I would not recommend this to a friend
Posted on Jun 30, 2018
Great idea, terrible service!
I signed up, gave a lot of information and the app did not work, and I attempted to reach customer service multiple times with no help. Just a nice person in the Philippines saying sorry without solutions. No one picks up at the next line of service. Do not sign up for it. I feel unsafe now because they have a lot of my information and I can't communicate with anyone there.
Bottom Line: No, I would not recommend this to a friend
Posted on Sep 4, 2018
Prepaid card
I am super dissatisfied. I was very excited to be able to send money to my niece in California and make this process easy, but I was WRONG! Four different attempts to get the card activated. Last time I was told it was the magnetic strip. When the child never once used the card elsewhere but online!
Meanwhile, I'm getting charged a monthly fee. So I'm getting charged a fee for y'all to decline my card! Do something different. Do not go with Greenlight.
Bottom Line: No, I would not recommend this to a friend
Posted on Sep 22, 2018
Gotcha!
There is no easy way to get cash. None. You MUST use an ATM and pay a fee. The card DOES NOT WORK EVERYWHERE. That is just a plain lie. There is no way to money back into the funding account, and for some reason, you can't fund a securities account (like Stockpile) with this card.
Bottom Line: No, I would not recommend this to a friend
Posted on Nov 2, 2018
Zero stars is more like it, terrible process
This card is not a scam, but it's terrible. The current system in place sucks. They constantly freeze or lock up the card for simple things they could just as easily make a phone call to confirm. Like a person making a deposit into the account. They will take the money you load but not make it available and only send an email. If it's supposed to help make sure your child has funds available, they missed the point and make it very difficult. You're definitely better off using a regular bank account card. Or making an account specifically for the child with the parent's name and adding the child.
Bottom Line: No, I would not recommend this to a friend
Posted on Nov 3, 2018
Do NOT sign up! This is a scam.
I sent $200 to my parent wallet. After almost three weeks our cards arrived in the mail. Then when I tried to activate the cards, there is an account error that will not allow me to activate the card. So we basically have no access to the funds. In addition, they are unresponsive and asked for a picture of my ID and a bill or earnings statement. I don't trust this app at all! And the whole time they are charging me a fee of $5 a month. I tried to transfer my money back to my actual bank account and apparently, they don't "offer that feature." So they get to keep my money, charge me fees and not allow me/the kids to use the cards despite my multiple attempts to activate our cards. A complete waste of time and money. Do NOT sign up!
Bottom Line: No, I would not recommend this to a friend
Posted on Nov 13, 2018
I would not recommend anyone use this service!
I saw this on a pop-up on Instagram, and since I have a minor child that resides in a different state than I do, it sounded like a good idea. I attempted to sign up for the free trial period, and when doing so, I realized I had made an error in my entry of my information. I tried to correct it, but the system would not allow me to go back to that screen. I stopped and called. The customer service agent said I had to send in all of these documents to fix it. I hadn't even finished the set up of my account, why do I have to send in any documents? It was just 10 minutes after trying to set up the free account. I did get to the entering of my credit card information but didn't approve the deposit amount yet.
I decided at that point that this wasn't for me. I told the agent to cancel everything and I didn't want to try this service anymore. Two days later there is a charge on my card for $19.74. Why did they charge me when (1) it was supposed to be a free 30-day trial, (2) I didn't complete the whole set up process, and (3) I canceled it 20 minutes after trying to set it up. Not even one day, and no, I didn't even approve to get a card mailed out.
Bottom Line: No, I would not recommend this to a friend
Posted on Nov 22, 2018
Fees are high, poor customer service
$5.99 per month fee on to of startup charges. That's more than most credit cards. There are no in-network ATM's, so you must pay a fee to the ATM operators, too. They do not inform customers of the $100/day withdrawal limit. I had my kids save their allowance for a PlayStation 4. In order for the two of them to get $150 each to give me to make the purchase, they paid a total of $20 just in ATM fees. Customer service was useless, just repeating the same line over and over on how that was the way it is and there were no remedies available. I'm switching to Busykid!
Bottom Line: No, I would not recommend this to a friend
Our Promise to You
In order to safeguard you and ensure helpfulness and relevance, our compliance team manually assess every customer review before it goes live.
We have a zero-tolerance policy for fake reviews, and companies cannot control or alter any reviews at any time.