Greenlight Debit Card
Claimed This company has claimed this profile, is getting alerted on any new customer reviews entering this page, and may engage in dialogue with its customers to address their matters.

Companies cannot pay money or provide goods in order to remove or alter customer reviews.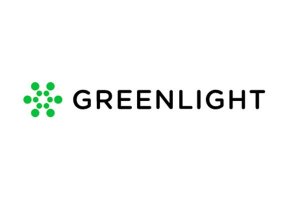 Greenlight is a useful tool for overseeing your child's financial life and teaching them principles of saving, giving, spending, and how to balance what they earn with what they spend.
---
Amazing functionality for parents and kids

Atlanta, GA

,

May 7, 2018
Verified Reviewer

Overall Experience:

We've been Greenlight card users for the past year and couldn't be happier with the functionality, controls, and ease of use for both my wife and I, as well our kids. Highly, highly recommend!

Bottom Line: Yes, I would recommend this to a friend

---

Great tool, kids love it.

By Carlos Dorta

,

Alpharetta, GA

,

May 7, 2018
Verified Reviewer

Overall Experience:

I have been using Greenlight for about six months now and it has been a great experience. It really does help me manage and teach my kids how to properly use money, and of course, my kids love having a debit card to use. I only had to call customer service for a security freeze once, and the service was great and it was fixed promptly.

Bottom Line: Yes, I would recommend this to a friend

---

Advertisement

---

Lifesaver for parents of teens

Overall Experience:

We started using Greenlight for our 16-year-old because it was an easy way to transfer money and keep track of her spending. We liked it so much that we also got one for our 14-year-old.

Bottom Line: Yes, I would recommend this to a friend

---

My kids love it

By Matthew May

,

Atlanta, GA

,

May 7, 2018
Verified Reviewer

Overall Experience:

I have a 15 and 11-year-old. We use the allowance feature for our oldest, and our youngest is getting the hang of paying for things here and there. The best experience recently was our son using Greenlight on his school trip - what a relief to have an instant way to get him money in a pinch. Plus we knew he was alive via spending alerts.

Bottom Line: Yes, I would recommend this to a friend

---

Advertisement

---

Parent user

Atlanta, GA

,

May 7, 2018
Verified Reviewer

Overall Experience:

We have Greenlight cards for both of our kids. It's an incredibly convenient way to help them manage their money, for us to know how and where they are spending, and to make sure they always have funds for essentials when we're not with them.

Bottom Line: Yes, I would recommend this to a friend

---

Overall Experience:

Greenlight is great. Not only do I use it with my kids to help them with their money but I have also replaced my 80-year-old mother's debit card with the Greenlight card. This way I can be assured of where she is using it and can have peace of mind that no one one will steal it or her number from her. In addition, when she loses her Greenlight card (like she has already), with a simple click on my phone, I know that it is turned off.

Bottom Line: Yes, I would recommend this to a friend

---

My child loves Greenlight

Overall Experience:

Greenlight debit card has become part of my family's daily lifestyle. As a family, we set a monthly budget for clothes, candy, Amazon "doo-dads" and "kids stuff" all to fit in one bottom line number per month. The Greenlight card has helped our daughter become fiscally responsible and saves my wife and I a ton of angst each week trying to remember to have cash on hand! Keep up the improvements because we will have this card for many years to come!

Bottom Line: Yes, I would recommend this to a friend

---

Great tool - got us out of several jams

By Del Ross

,

Atlanta, GA

,

May 7, 2018
Verified Reviewer

Overall Experience:

We were never comfortable just handing out cash to our kids, and giving them a credit card when they were young seemed very inappropriate and inconsistent with the kind of parents we want to be. Greenlight's control gives the kids the ability to spend without cash and gives us the oversight that we want.

On three occasions, we had a child stuck without cash and Greenlight saved the day. Transferring funds for specific purposes was simple and instant. We recommend this service without hesitation.

Bottom Line: Yes, I would recommend this to a friend

---

Amazing solution for your kids!

Overall Experience:

Anyone with kids and trying to teach them both how to be responsible and financial knowledge MUST get this! Not only do every parent I know get this after hearing about it, they all rave.

Bottom Line: Yes, I would recommend this to a friend

---

Great way to teach teens about credit card responsibility!

Overall Experience:

I remember being a teen and finding myself frustrated at my inability to manage my own money. With only an ATM card and a couple of places to use it freely it felt like my money was always trapped. These days there are places that straight up don't take cash for a multitude of reasons, electronic payments are more and more common and convenient and teens shouldn't have to wait until they're of legal age to practice using and maintaining debit cards. My niece and nephew are already excited to have more than gift cards in their wallets!

Bottom Line: Yes, I would recommend this to a friend

---

Overall Experience:

I enjoyed this service, and my kid does too. Thanks for providing it to your customers! An awesome way to teach your child responsibly, especially in the digital age. I would recommend to any parent out there.

Bottom Line: Yes, I would recommend this to a friend

---