Grokker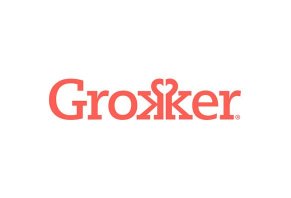 Grokker is a wellness subscription service for personal and business use that gives you access to thousands of videos and dozens of courses related to fitness, healthy eating, stress relief, sleep and more.
Grokker Review: Is It Worth It?
What Is Grokker?
Grokker is an online subscription wellness program that gives you access to thousands of videos across dozens of disciplines to help you be your healthiest self.
Subscribers gain access to content related to fitness, nutrition, mental health, and sleep with more than 4,000 videos offered through almost 100 holistic programs. Designed to be used anywhere with an internet connection, Grokker videos can be streamed on most devices.
Entrepreneur Lorna Borenstein developed Grokker while she was on a multi-year global trip with her family.
She struggled to find effective ways to practice yoga during her travels and came up with the idea of developing a holistic health program that curated top wellness content all in one place.
Grokker, as it exists today, was founded in 2012 and has since expanded to include a separate program for corporate wellness.
Should you consider subscribing to Grokker, either as a business or as an individual? We'll distill the details here so you can decide.
How Does Grokker Work?
Grokker creates its own content and also curates videos from around the web, often from YouTube.
When you first navigate to the Grokker website, you are prompted to take a short engagement quiz. It begins with basic questions about your weight, height, and age.
You'll then specify how many days a week on average you engage in both high-intensity and low-intensity exercise and the length of each session.
The next questions pertain to nutrition, including your how often you eat out, consume processed food, drink sugary or caffeinated drinks, have lean protein, and eat fresh fruits and vegetables.
Next, you provide insight into your mental health by answering questions about the frequency and intensity of your stress and the time of day when it's most common.
The final questions pertain to sleep, so you'll share how many hours you get each night, how often you wake up in the night, and whether you feel rested when you wake up.
At the end of the quiz, you will receive a wellness score out of 100. This overall score breaks down into specific numbers pertaining to nutrition, activity, sleep, and stress so you can see precisely what areas you need to work on.
Grokker will also recommend a program that you can enroll in based on your results. My score of 66 out of 100 for stress seemingly triggered the algorithm to recommend "Let it Go Stress Relief" with Dr. Catherine Wikholm for a three-week session.
What Options Are Available from Grokker?
Grokker offers two tracks for subscribing to their platform- a corporate employee plan and an individual subscription.
Our research showed that the two are similar in what they offer from a content perspective, but Grokker for employees includes extra resources such as an annual wellness calendar, monthly emails, and blog posts, regular reports on employee engagement levels, and access to live and online wellness events hosted by Grokker.
Statistically, Grokker reports that their program achieves positive benefits from an employee engagement perspective. They state that the program averages 8,000 video watches a month and that the average user visits the site three times a week and performs a social action on half the videos they watch.
You can book a free demo to see whether Grokker makes sense for your company and to receive a price estimate.
We reached to customer service for some ballpark numbers and learned that Grokker won't share pricing information for the employee program. To get a sense of what the service will cost your company, you need to make an appointment.
The personal subscription option is similar in how they work, although they provide pricing that we'll discuss in the next section.
You can choose to follow any video in the content library or follow a specific program based on your health priorities. Grokker offers a wide range of program designed to focus on stress, sleep, nutrition, and physical activity. These range from just a few days to four weeks and longer.
You can learn the specifics of each program on the Grokker website, including the length, difficulty level, average lesson length, and purported benefits.
You can only join one program at a time, meaning that you will need to leave the program you are presently in if you decide to join another one instead.
One way that Grokker tracks your progress over time is through wellness minutes. This is a point system based on the amount of time you spend using your subscription.
The more videos you watch, the more wellness minutes you earn, and the higher your overall rank will be. It's also possible to gain minutes by syncing Grokker with your Fitbit or Garmin device and tracking workouts through Apple Health.
The color of your avatar will change depending on your wellness minutes ranking so others in the platform can see your level.
Grokker Cost
According to their website, a personal Grokker subscription costs $14.99 per month or $119.88 if you pay for a year at a time. All new members qualify for a free 14-day trial, which can be canceled at any time before the stated renewal date to avoid a fee.
The company policy is to not offer partial refunds or credits for any unused time after you cancel your membership. It's best to cancel through the company website, even if you signed up for the service through the app.
A Look at Grokker Customer Reviews
We found several reviews for Grokker online, and they offered a positive perspective of the service.
According to a review on So Much Yoga, Grokker's advantage over similar subscription services is that it provides a wide variety of content. This means you should usually be able to find something to interest you, even as your goals with healthy living change over time.
So Much Yoga also praised the site's culinary content, as it encouraged users to think of their health from more than a fitness perspective by creating healthy meals.
One negative comment was that the videos occasionally came off slightly cheesy or outdated and that they didn't mimic the feeling of being in a real class as well as some competitors like Glo.
Reviews on Grokker's official Facebook page averaged 4.4 stars. Many reviewers reported that they loved receiving the app for free through their job and that it taught them new information about nutrition and fitness they could apply to other parts of their lives.
Others thought it offered a broad variety of content for the price, was easy to use, and still kept them engaged several months after they first tried it.
Overall, we couldn't find much negative about Grokker. A few people thought that similar quality content could be found online for free, but they didn't mind paying a monthly fee to access it all in one place.
The Bottom Line: Should You Try Grokker?
There are plenty of fitness apps worth devoting your time to, so is Grokker a viable option? The answer should be a no brainer if you are offered the service through your employer. The reviews we looked at showed many people believe Grokker content is high quality and that it offers real benefits from a holistic health perspective.
If you're looking to subscriber to Grokker through a personal account, the choice becomes more difficult because of the wealth of quality options available. There are dozens of other subscription services focused on healthy living, including Daily Burn, Obe fitness, and Peloton Digital.
However, one key difference between these services and Grokker is the general wellness content. Grokker provides courses and standalone videos on stress relief, healthy eating, and better sleep, while the other services mentioned are primarily focused on fitness.
If topics like cooking and sleep guidance interest you then you might appreciate Grokker as an all-in-one subscription service. However, if your interests are more specific to a certain health topic, you might be better off paying for a subscription service that excels at that rather than trying to do everything at once.
For those looking to start the research process on whether to sign up for a home-based fitness subscription service, this article is a smart place to start.