Guaranteed Rate Reviews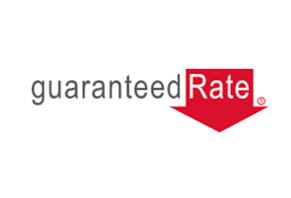 Finding a mortgage can be a headache. Guaranteed Rate claims they offer a seamless, digital mortgage, but do they deliver on their promise?
What is Guaranteed Rate?
Guaranteed Rate is a mortgage website you use to buy a home or refinance your existing mortgage. What makes the site unique is that it claims to be the only digital lender on the internet, which means they use an automated underwriting process to approve you (more on that later). All loans come directly from Guaranteed Rate, not a third-party lender.
The company has become more well-known over the past two years because of an aggressive marketing campaign featuring spokesperson Ty Pennington, host of ABC's Extreme Makeover: Home Edition.
Vincent Ciardelli founded the company in Chicago in 2000. Guaranteed Rate hit its stride from 2010 on, winning awards from various Chicago professional associations and local/national publications like the Chicago Tribune, Inc. and Mortgage Executive Magazine.
While Guaranteed Rate has all the accolades and a seemingly easy system of awarding mortgages, we wanted to know more about what they offered, what the application process is like and what customers and experts are saying about GR.
We spent some time researching those areas and have included our findings in this review.
What Types of Mortgages Does Guaranteed Rate Offer?
Guaranteed Rate (GR) offers seven different types of mortgages, including the two most popular: fixed-rate and adjustable-rate. We'll describe these two mortgages in detail, then give a quick overview of the five other types.:
Fixed-rate mortgages have one APR for the entire life of the loan (GR offers 15- & 30-year repayment periods).
Adjustable-rate mortgages have a fixed APR for a certain number of years, then have an APR that changes from year-to-year based on the economy. They're classified by 5/1, 7/1 and 10/1, and we'll explain why in a few seconds.
The big reason why these two mortgages exist is that each offers a different level of risk for the company lending you money.
Fixed-Rate Mortgage Risk
Let's say you get a fixed-rate mortgage at 4% and, over time, rates rise and 10 years down the road they're at 7%. The mortgage lender loses out because your fixed rate is almost twice as low as the prevailing rate; this is what's known as "risk".
That risk is not good for mortgage lenders, so the adjustable-rate mortgage was created (among other reasons) to put more of the risk on the consumer.
Adjustable-Rate Mortgage Risk
ARMs start out like fixed-rate mortgages. Let's say your APR is 4%; you'll get that rate for the first few years of your ARM. During that time the economy is booming and mortgage rates go up to 7%. Once your fixed rate is over, you'll start paying 7% (or whatever the current rate is).
Now, rates don't always go up. You could pay 4% for the first five years and then pay 3.5% the first year after that. However, you've got to remember that your APR is recalculated every year, which means it could go up steadily every year for the next few years. Or, it could go down steadily. It's hard to say, which is why ARMs put the risk on the consumer.
ARMs are classified by a fraction; the first number is the number of years of a fixed rate, and the second number represents how often, in years, the interest is recalculated. Your options are 5/1, 7/1, and 10/1.
Here's a quick summary of the other types of loans that Guaranteed Rate offers:
FHA Loans: loans offered by the federal government's Housing and Urban Development department.
VA Loans: Veteran-specific fixed-rate mortgages and ARMs.
Jumbo Loans: For homes that cost more than the normal house…usually between around $400K and $3 million.
Interest-only: Pay only interest for the 5/7/10 years and then pay the principle. Payments jump up when you switch to principle.
Buying vs. Refinancing
As we mentioned earlier, Guaranteed Loans offer mortgages for buying a house (purchase) or for refinancing a loan you already have. While a purchase is pretty clear, refinancing may not be so intuitive.
Basically, refinancing is what you do when the current mortgage rates are lower than what you're paying on your mortgage, so you take out a new mortgage to pay off the old one and lower your monthly payments.
How the Loan Application Process Works at Guaranteed Rate
While Guaranteed Rate puts a lot of effort into promoting its online mortgage approval system, they also have more than 150 brick-and-mortar locations across the country for those who would rather do business face-to-face.
With that disclaimer out of the way, let's talk about how the online loan process is like at GuaranteedRate.com.
You Start With Nine Questions
Your preliminary search for a mortgage starts with nine questions covering your credit score, the type of house you want, what you'll use that house for, the zip code where you want to buy, as well as how much you want to spend and what you can put up for a down payment.
When we did a test run of this process, Guaranteed Rate gave us nine different choices for mortgages, ranging from ARMs to fixed-rate and FHA loans. When you do this preliminary search of mortgages, you'll notice that each loan has a "rate" and an "APR".
The rate is the interest rate for the actual loan. The APR is the rate for the actual loan plus fees, which are added to the principal balance and calculated into the APR.
Sounds easy enough, right? There's a big problem, though. Guaranteed Rate doesn't ask for your income, which means you cannot trust the rate quotes they give because GR has no idea if you can afford the monthly payments they quote you.
Then, You Pick a Mortgage and Apply
Once you select a mortgage, Guaranteed Rate's famed "digital mortgage" comes into play. This term, according to Guaranteed Rate, means you submit all your loan paperwork online, fill out your application online, request your appraisal online ($400) and get approved by an automated underwriter (the process they use to determine your risk and what kind of loan/interest rate it deserves).
At this point, we want to take a moment to point out that Guaranteed Rate isn't offering truly "digital" mortgages. Once you get the result from the automated underwriting, you have to wait for Guaranteed Rate to give you a "real approval".
In other words, they review what the loan amount and interest rate given to you and decide if they want to change it or not. Here's what their fine print says:
"Automated loan approvals are subject to Guaranteed Rate review and approval of all required loan documentation and does not represent an interest rate guarantee … 'Real Approval' means an automated underwriting system approval based upon credit information supplied by applicant and subject to Guaranteed Rate's review of loan documents."
The whole time you're working through the documentation process, a GR loan officer is in communication with you to answer questions and ask for additional paperwork.
A Quick Note About Fees
When you apply for a loan with Guaranteed Rate, you'll pay $400 for an appraisal of the home you want to buy and a $1,190 lender origination fee, which is a fancy way of saying "paperwork processing". That lender fee is usually 1% to 1.5%, so $1,190 isn't that bad for mortgages above $119,000. A word of advice, though: Make sure you get a detailed list of fees. Some of them could be "junk" fees, which are thrown in to make the lender a few more bucks.
What Other People Are Saying About Guaranteed Rate
Guaranteed Rate has a sterling reputation among consumers on home database site Zillow.com and lending site Lending Tree.
Zillow
Guaranteed Rate has received more than 1,400 reviews with an average score of 4.9 stars. Of the 10 most recent reviews, six of them noted that closing costs were less than expected. The company's Zillow page includes ratings for loan officers, of which Brian Decker is rated highest at 5 stars from more than 120 reviews. Many reviewers praised their loan officers for making the process expedient.
Lending Tree
Lending Tree's more than 700 reviews average out to 4.4 stars, with consumers voicing praise similar to what we read on Zillow: great customer service, simple process, no hiccups. The few bad reviews we read (79 were one or two stars) said their loan fell through, Guaranteed Rate overestimated monthly financial obligations (bills/rent/expenses) or the paperwork process was last-second and stressful.
Better Business Bureau
The company has an A+ rating with the Better Business Bureau, as well as 53 closed complaints, most of which were filed because of a drawn-out loan process with poor communication, or payment issues. One customer said Guaranteed Rate sold his mortgage to another bank but did not forward the customer's mortgage payment for the month of the sale, resulting in calls from a collections agency.
Our Final Thoughts About Guaranteed Rate
As online mortgage lenders go, Guaranteed Rate is very similar to Quicken Loans. Both are big companies who lend billions of dollars every year to homeowners. Both companies say their online application process is easy and efficient, and both offer loans directly to you rather than using a third-party bank.
While Guaranteed Rate claims to offer the only digital mortgage on the internet, based on what we've read in their fine print, their loan process isn't much different than what you'd find with Quicken Loans. You apply and get pre-approved, a loan officer is assigned to you and you work through the paperwork process.
The big difference between the two is that Guaranteed Rate has offices throughout the country, which means if you aren't comfortable working with a loan officer over the internet and phone, you can get the face-to-face interaction you need.
Based on everything we've read about Guaranteed Rates, we'd say they have a great reputation and, while we can't say for certain how your situation will play out (there are many variables in the mix), we think Guaranteed Rate could be a great fit for you.
If you're the kind of consumer who likes to do a lot of research, feel free to head to Quicken Loans and your local bank or credit union to compare the rates you get from them with what you get from Guaranteed Rate. Keep in mind, though, those rates are only estimations and will most likely change based on the paperwork you submit during the application process.
---
Avoid this company

By Kwang K.

,

Tucson, AZ

,

Jul 2, 2020
Verified Reviewer

Length of Use: 3–6 months

Overall Experience:

After all the trouble of applying and sending in all the documents and being approved overall, they rejected the application for 1 missing document from prior loan company Capital One inability to provide prior loan modification documents. Current company that approved my loan did not even request this document. I feel they will take you for a ride and then if the loan is not to their advantage at the time they will come up with an excuse to turn it down. Would avoid working with Cosmin, appears he is vice president but I think this is mostly a scam. Avoid this company at all costs.

Pros and Cons:

Online process
Their philosophy
Cosmin their vice president
Not there to serve people

Bottom Line: No, I would not recommend this to a friend

---

Lousy agent, poor customer service

By Dave G.

,

Boston, MA

,

Jan 24, 2019
Verified Reviewer

Overall Experience:

We had a pretty awful experience at Guaranteed Rate. Their agent, Andrew Marquis, was lousy. He was not straightforward from the very beginning, was not helpful and failed to deliver in a timely manner. We told him that we did not want points and he arbitrarily added a point (over $2,000) charge to our estimate and didn't even bother telling us about it. We then went through a few weeks of back and forth emails and phone calls and he kept promising to fix his mistake but never did. Finally, we had to get his manager Shaunt involved to resolve this issue. Andrew then promised us it was fixed. At this point, we already realized he's not the sharpest tool in the shed and emailed his co-worker to confirm only to find out it wasn't. Our lawyer also reported a similar experience of this guy being unresponsive and failing to deliver on time. Overall, dealing with Andrew and having to fix the problems he created was a frustrating experience. We will give credit to his manager, Shaunt, who was apologetic when we spoke to him and helped clean up Andrew's mess.

Bottom Line: No, I would not recommend this to a friend

---

Advertisement

---