Halo Beauty Vitamins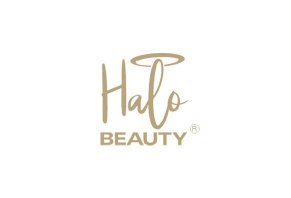 Halo Beauty is a brand of beauty supplements from Tati Westbrook that is designed to give you the nutrition you need to achieve your best hair, skin, and nails.
Halo Beauty Vitamins Review: Are They Safe and Effective?
Sold by online beauty guru Tati Westbrook, Halo Beauty Vitamins are claimed to be designed to help you achieve your best health through carefully curated ingredients.
The brand offered four kinds of supplements at the time of writing, and each is purportedly formulated to meet the beauty and wellness needs of men and women, especially as they age.
But is there any substance to these supplements, or are they selling only because of Westbook's loyal social media fan base? We'll strip these supplements down to the basics to help you decide whether they are a good buy for your situation.
Halo Beauty Products
At the time of publishing, Halo Beauty sold four lines of supplements:
Her Daily Multi ($24.95 for 30 capsules)
These light brown supplements are purportedly formulated specifically for women to meet their dietary needs and offer numerous benefits for whole body health.
These include support for less stress-induced skin and health problems, better cognition and mental abilities, and nourishing ingredients to combat dry eyes and preserve your vision.
His Daily Multi ($24.95 for 30 capsules)
Similar in design and function to the women's daily multivitamin, the men's differs by a few ingredients, including the addition of maca root, which the company claims helps boost libido, athletic performance, and mental functioning.
Halo Beauty Kiwi Skin Booster ($29.95 for 30 capsules)
Explicitly designed to improve your skin's appearance, this supplement is formulated with ingredients meant to support collagen and keratin production to improve skin hydration, minimize fine lines and wrinkles, and promote a clear complexion.
Halo Beauty Hair, Skin, & Nails Booster ($39.95 for 60 capsules)
This formulation contains biotin and B vitamins to promote healthy hair, skin, and nail growth to keep you looking your best. It also includes catalase; a compound purported to slow down your timeline for going grey.
Halo Beauty Shipping and Return Policies
All supplements sold by Halo Beauty qualify for $4.95-$7.95 standard shipping within the United States, and costs can vary in other countries.
Regarding returns, the terms and conditions state that all sales are final and that returns, exchanges, and refunds are not accepted.
Effectiveness of Halo Beauty Ingredients
Halo Beauty makes big promises, but can the supplements achieve them? Let's look closer at what they contain to come up with a better answer.
Below are brief summaries of some of the ingredients contained within at least one of the four supplements offered by Halo Beauty at the time of writing. The summaries include the claimed and/or verified benefits of each ingredient:
Vitamin A (Beta carotene): used to protect cells from free radical damage and promote healthy skin, eyes, and a respiratory functioning
Vitamin C: Used to build collagen for better skin health and hair strength and growth
Vitamin B1 (Thiamine): Promotes cellular functioning and prevents hair loss
Vitamin B2 (Riboflavin): Promotes cellular functioning and prevents hair loss
Vitamin B5: Helps generate energy from macronutrients
Vitamin B6: Promotes cellular functioning and prevents hair loss
Vitamin B12: Derived from vegan ingredients, Halo Beauty's B12 plays a role in healthy metabolism functioning
Iodine: Maintains thyroid health and may aid weight loss
Vitamin K: Prevents bone fractures and promotes blood clotting
Niacin: Helps maintain healthy skin and controls over 200 enzyme reactions
Folate: Aids red blood cell production
Biotin: Promotes healthy skin, hair, and nails
Zinc: Triggers hair growth, prevents acne, and bolsters the immune system
Copper: Promotes and maintains collagen production
Molybdenum: Aids energy production
Selenium: Protects the body from free radical damage
CSG: Maintains eye health
Inositol: Influences messaging from neurotransmitters to the brain
Boron: Promotes functioning of other minerals
Zeaxanthin: Filters out high-energy blue light to maintain better eye health
Maca Root: Boosts libido, mood, athletic performance and energy
Manganese: Activates enzymes responsible for hair and nail health
Catalase: Breaks down hydrogen peroxide, might prevent grey hair
Methylsulfonylmethane: Strengthens hair and promotes healthier skin
Saw Palmetto: Combats acne and hair loss
The main thing to keep in mind when you see an ingredients list like this is that the FDA doesn't regulate beauty supplements. This means it's challenging to know what's precisely in each one and whether there is clinical evidence to back up the benefits they suggest.
We found some practical benefits from these ingredients, but others aren't as impressive as they initially sound. Biotin, for instance, might have the potential to aid hair growth, but the National Institute of Health reports that it probably won't do much if you aren't already deficient in the compound.
Dr. Ceppie Merry, a Trinity College Dublin graduate who completed a fellowship in infectious diseases at Northwestern Chicago, shared his strong opinion on biotin with us.
"There is only one clinical trial looking at biotin and hair. It was done in Poland in 1966, and there is no abstract or summary available any more," Merry said. "I think that it is hard to suggest that a product containing biotin can be reasonably expected to have health benefits when we look at the evidence."
As another example, the University of Michigan reports that saw palmetto, an extract used in Halo Beauty to purportedly quell acne problems and promote hair growth, can potentially affect the effectiveness of estrogen-based birth controls.
We couldn't find any research on the Halo Beauty website that addressed the effectiveness of these products, so that's an important consideration to keep in mind before you buy.
A Look at Customer Complaints and Reviews of Halo Beauty Vitamins
Next, let's look at customer reviews to see what users think of Halo Beauty supplements after a few months of trying them out.
According to the brand's Facebook page, Halo Beauty supplements average about 3.7 stars after almost 200 reviews.
We noticed that many reviewers commented that their nails and hair seemed to grow faster after a few months on the supplement. A few reported that this had some unintended consequences, as the hair on their legs, armpits, and arms grew faster as well.
Others reported that the supplements helped with their skin, to the point that even friends and family commented on how nice their skin looked after they started taking them.
However, positive reviews like this were pretty split between more negative opinions.
Some reviewers shared that the supplements made no difference in their skin or that they caused them to break out over their face, neck, and chest.
Others thought that the minor improvements they noticed were too subtle to be worth the cost and that they could get the same benefits from other supplements that contained similar ingredients.
The Bottom Line: Should You Try Halo Beauty Vitamins?
As reported by Goldstein Research, the global beauty supplement market is a big business, and it is expected to almost double by 2024 to be worth close to $7 billion. However, products like this fall into a similar regulation grey area as dietary supplements, which means it's hard to pin down precisely what they contain and what their benefits might be.
We found that the Halo Beauty website was light on clinical research and didn't offer insight as to what its supplements could deliver beyond semi-vague promises to improve your health and appearance
And, while many of the ingredients contained within the supplements show evidence of promising health benefits, the lack of relevant research on humans is suspect.
Also, it's not clear whether ingesting these compounds in the quantities contained in the supplements is an effective way to experience their benefits.
We don't see any major red flags with Halo Beauty, but we'd recommend exercising caution before buying them because they might not work as well as promotions would have you believe. If you're interested in seeing what else is out there, we suggest starting your research with our comprehensive guide to buying hair, skin and nail supplements.
Made my acne 5x worse

By Nikki E.

,

California

,

Jan 11, 2020
Verified Reviewer

I received the Halo about 2 weeks ago. I was very excited to try the product out because of all the videos Tati claimed magic to happen with hair skin and nails. I was very upset when I started to notice my acne actually getting worse! Prior to taking the pills, I had 1 to 2 active breakouts at a time, but only on my jawline. After a week of taking Halo, I broke out all over my cheeks. I now have 20+ active breakouts. I am 41 and have only had breakouts anywhere else on my face other than jawline when I was a teen. I contacted Halo Beauty and they said...

"Unfortunately, sometimes certain people don't tolerate some of the ingredients in Halo Beauty. Some people also experience a skin purge period, but after about 4 weeks or so the product starts working for them.

Also, make sure that you are not combining the Kiwi and the Hair Skin and Nail. It is not recommended that you take both at the same time, since you'll be getting too much of certain ingredients.

We unfortunately do not have a refund/return policy on our products since they are considered food type products."

Really? This product harmed my skin and it's very depressing. I am fairly certain that if products harm you, you have the right to at the very least a refund. Not sure what to do next.

Bottom Line: No, I would not recommend this to a friend

---

Advertisement

---