HD Mirror Cam Reviews
Claimed This company has claimed this profile, is getting alerted on any new customer reviews entering this page, and may engage in dialogue with its customers to address their matters.

Companies cannot pay money or provide goods in order to remove or alter customer reviews.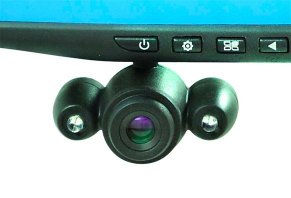 HD Mirror Cam is a dashboard camera that attaches directly to your car's rearview mirror and records in full HD. Learn what customers are saying about this product.
---
Terrible product and customer service

By Gillian S.

,

Canada

,

Nov 11, 2020
Verified Reviewer

Length of Use: Less than 3 months

Overall Experience:

Oh how those reviews look all too familiar, have been trying to get a refund for my parents for almost a year. What a huge scam it is. They promise to send a label so you can return it and never do. The they said they would process the refund as soon as they had the product. Even gave them the tracking number. Trouble is I don't think they even collect the returned items, so of course they can't give you a refund because they haven't gotten it! Save your money and save yourself the frustration of dealing with this company that steals your money.

Pros and Cons:

No "pros" were specified in this review
It never worked

Bottom Line: No, I would not recommend this to a friend

Nov 20, 2020

Dear Customer,

Thank you for your inquiry. Unfortunately, with the information provided we are unable to locate the order. Please provide your zip code, the phone # used in placing the order, full name, and shipping address. Also, when did you place the order?

---

Updated review

Didn't fit my car

By Paul C.

,

Providence, RI

,

Sep 30, 2020
Verified Reviewer

Length of Use: Less than 3 months

Overall Experience:

Not for Mercedes cars. They changed their customer service phone, so email them and they will get back.

Bottom Line: Yes, I would recommend this to a friend

Oct 1, 2020

Dear Valued Customer,

Thank you for your purchase of the HD Mirror Cam. I will email you a return label, you will receive it another 7-10 business days simply print out the label from your email (be sure to check your junk/spam folder if you do not receive it), affix it to the box, and drop the box off at any USPS location.

Make sure to add a note in the box along with the product the reason for the return. Also, be sure to provide your phone number, email, name, address on the box. Return the package to:

InvenTel product LLC

2880 North Lamb Blvd

Las Vegas, NV 89115.

Attn: Returns

Once we receive the items back into our warehouse you will be issued a refund. We would require the return tracking number which was provided by the local post office, so that we can go ahead and track whether the package has arrived in our warehouse. Only once the package arrives, we can process the refund.

Previous review
Sep 26, 2020

Terrible scam

It did not fit my car as the power plug hit the roof so I had to angle the mirror down to plug it in. When I tried to position it would only elevate about 70%, so I cannot see out of the mirror. I called the customer service number 438 times, it is off the hook and no one was there for the online chat, no response. I sent an email, got no response.

Sep 29, 2020

Dear Valued Customer,

Thank you for your business, we apologize for the inconvenience we may have caused to you. As per our telephonic conversation some time ago, we will be sending you the return shipping label, which should reach you in 7-8 business days.

Once you ship back the product, please let us know so that we can start the refund process.

In case of any further questions, you can call us at 888-596-2538 or email us at customersrevice@invnetel.tv

Thanks & Regards,

Inventel Products

(

read more

read less

...)

---

Advertisement

---

Garbage

By Carlos S.

,

Fall River, MA

,

Aug 18, 2020
Verified Reviewer

Length of Use: Less than 3 months

Overall Experience:

Total garbage. I bought 2 of these and BOOM, a month later I get a white screen. JUNK. I call and call and I send emails and get no response. Time for a class-action lawsuit.

Pros and Cons:

No "pros" were specified in this review
Garbage
Fraud
Scam
Junk, shakes a lot
White screen of death

Bottom Line: No, I would not recommend this to a friend

Aug 24, 2020

Dear Valued Customer,

Ref Order No.: 0023699400

We tried calling you on 08/24/2020 at 11.19 AM & 3.19PM but unfortunately we were not able to get through.

If you have any questions, please feel free to reach out to our friendly Customer Service team. You may contact us by phone at 888-596-2538 or by e-mail customerservice@inventel.tv Please be sure to reference your order number, which can be found at the top of this response.

Thanks & Regards,

InvenTel Products

---

Crap

By David H.

,

Chattanooga, TN

,

Jul 30, 2020
Verified Reviewer

Length of Use: Less than 3 months

Overall Experience:

The camera literally turned on for 3 seconds then went to a white screen. Don't waste your money. This product is the biggest waste of money I've ever spent. I wouldn't recommend this product to anyone.

Bottom Line: No, I would not recommend this to a friend

Aug 24, 2020

Dear Valued Customer,

We tried to look for your order in our system but unfortunately, we're not able to locate it. Please provide your order number so we can help to assist further.

Please call or email us so that we can get your issue resolved. You may contact us by phone at 888-596-2538 or by e-mail at customerservice@inventel.tv.

Thanks & Regards,

Customer Service

---

White screen won't rest.

By Thomas O.

,

Omaha, NE

,

Jun 9, 2020
Verified Reviewer

Length of Use: Less than 3 months

Overall Experience:

What they don't tell you is they have just a 60-day warranty. Mine worked for about three months but the first 90-degree weather and nothing but a white screen. Pushed reset with the pin that comes with it. Still white screen. It's a scam. Called the 888-596 number, pressed 1 for Mirror Cam, and the recording said "goodbye" and hung up. Need a class action lawsuit.

Pros and Cons:

No "pros" were specified in this review
Scam
No customer service
60 days, they hope it lasts 61...

Bottom Line: No, I would not recommend this to a friend

Aug 24, 2020

Dear Valued Customer,

Ref Order No.: 0021674800

We tried calling you on 08/24/2020 at 2.30PM but unfortunately, we were not able to get through, we have also left you a voice message to call us back, so that we can get your issue resolved.

If you have any questions, please feel free to reach out to our friendly Customer Service team. You may contact us by phone at 888-596-2538 or by e-mail customerservice@inventel.tv Please be sure to reference your order number, which can be found at the top of this response.

Thanks & Regards,

InvenTel Products

---

HD Mirror Cam

By Eric R.

,

New Jersey

,

Jun 1, 2020
Verified Reviewer

Length of Use: 3–6 months

Overall Experience:

The HD Cam was a good fit until I tried to charge it.

The micro USB port on the HD Cam was weak and unstable. I called and replaced it and got a worst replacement. When I tried to get another replacement I was told my warranty was up. The Micro USB on top of the Mirror is very weak and will detach itself from the device causing it not to be able to charge. Then you are stuck with an expensive rear view MIRROR.

I do not recommend this device.

Pros and Cons:

No "pros" were specified in this review
Customer service dismissing
No help in replacing the device
Didn't want to replace my device

Bottom Line: No, I would not recommend this to a friend

Aug 24, 2020

Dear Valued Customer,

We tried to look for your order in our system but unfortunately, we're not able to locate it. Please provide your order number so we can help to assist further.

Please call or email us so that we can get your issue resolved. You may contact us by phone at 888-596-2538 or by e-mail at customerservice@inventel.tv.

Thanks & Regards,

Customer Service

---

Stops working, shows white screen

By Anthony M.

,

Atlanta, GA

,

May 30, 2020
Verified Reviewer

Length of Use: Less than 3 months

Overall Experience:

I had my mirror for two days as it was a gift and it stopped working. No warranty info in my box so I had to google my issue to find this. I don't recommend this cheap brand as it's not reliable if needed.

Bottom Line: No, I would not recommend this to a friend

Aug 24, 2020

Dear Valued Customer,

We tried to look for your order in our system but unfortunately, we're not able to locate it. Please provide your order number so we can help to assist further.

Please call or email us so that we can get your issue resolved. You may contact us by phone at 888-596-2538 or by e-mail at customerservice@inventel.tv.

Thanks & Regards,

Customer Service

---

Advertisement

---

White screen with logo and no button response

By Barry B.

,

Ottawa, Ontario, Canada

,

Feb 24, 2020
Verified Reviewer

Overall Experience:

I bought 3 HD Mirror Cams and installed them in 2 of my family vehicles. One still works fine, but the other stopped working after 15 minutes of use. Here's how that happened:

I was parked after driving for a bit and noticed the display screen timer wasn't moving, it was stuck on 00:02. None of the buttons responded to any input. I got back home and tried resetting it, as per the instruction manual, using the pin that came with the packaging. Resetting it got rid of the picture from when it initially froze, and replaced it with a white screen featuring the HD Mirror Cam logo. This won't go away, tried resetting it again but nothing happened. The buttons still won't respond. I've also tried letting the battery run out, then charging it back up again, and still no change. I'm still under the "60-day money-back guarantee"...what should I do?

Bottom Line: No, I would not recommend this to a friend

Aug 24, 2020

Dear Valued Customer,

We tried to look for your order in our system but unfortunately, we're not able to locate it. Please provide your order number so we can help to assist further.

Please call or email us so that we can get your issue resolved. You may contact us by phone at 888-596-2538 or by e-mail at customerservice@inventel.tv.

Thanks & Regards,

Customer Service

---

HD Mirror

By Narciso P.

,

Maryland

,

Feb 12, 2020
Verified Reviewer

Overall Experience:

Please answer my question right away. I just ordered today for HD Mirror, when I'm done, my information and payment, when it disappears, I didn't get any order number or receipt of my order...how can I find out about this, hmm...please answer me.

Thank you.

Bottom Line: Yes, I would recommend this to a friend

Feb 18, 2020

Dear Valued customer,

Thank you for your business, we apologize for not getting the confirmation number for your order.

Your order # 0023090700 is shipped via USPS Tracking #: 9261290986721900023477

In case of any further questions, you can call us on 888-596-2538 or email us on customerservice@inventel.tv

Thanks & Regards,

Customer Service.

---

Product does not work, cannot get refund

By Albert R.

,

Nova Scotia, Canada

,

Dec 16, 2019
Verified Reviewer

Overall Experience:

I ordered two of these items, they sent three and charged me for three. None of them ever worked, tried to return for refund, they will not send shipping return labels. Agents keep saying it takes up to three weeks. I called a number of times for a refund, their agents keep telling me they have a problem in accounting. I have been told this for the past three weeks, they appear to be dishonest, the TV channel should be more careful with whom they do business with. A class-action suit might do something for all the customers who have been duped.

Bottom Line: No, I would not recommend this to a friend

Dec 18, 2019

Dear Valued Customer,

Thank you for your feedback, we apologize for the inconvenience we may have caused to you. We have issues with the accounting system, but we will be processing all the refunds due shortly.

Thanks & Regards,

Customer Service

---

Purchased one camera only, they tried to send me more, along with a bunch of other stuff

By Paul K.

,

British Columbia, Canada

,

Nov 14, 2019
Verified Reviewer

Overall Experience:

This camera only worked for half an hour and now only has a white screen with the InvenTel logo on it. As I read these reviews and see the many difficulties getting your money back, I can't help but think this product is a scam and should be banned. What do you folks think?

Bottom Line: No, I would not recommend this to a friend

Nov 29, 2019

Dear Valued Customer,

Thank you for your feedback, in this case, we would suggest you to reset the cam once and try, if it does not work, call us back on 888-596-2538 with the invoice details and we would be more than happy to replace it if you are in warranty.

Thanks & Regards,

Customer Service

---

Display went white

By Mark F.

,

Ontario, Canada

,

Oct 19, 2019
Verified Reviewer

Overall Experience:

Got it as a gift. After hooking it up and hiding wires, the display screen went white. So I could not program it. So had to remove it again. The screen had worked, while I had the vehicle in the afternoon sun. Then died before I got back to program it. So maybe it cannot take the heat in vehicle?

Bottom Line: No, I would not recommend this to a friend

Oct 22, 2019

Dear Valued Customer,

Thank you for your feedback, in this case we would suggest you to reset the cam once and try, if it does not work, call us back on 888-596-2538 with the invoice details and we would be more than happy to replace it if you are in warranty.

Thanks & Regards,

Customer Service

---

Advertisement

---

Overall Experience:

Please, everyone, don't get suckered into this product, it's crap. Just got the thing, hooked it up, turned it on, and nothing...piece of garbage. Now I have to go throu the hassle of sending it back in the hopes I get my money back!

Bottom Line: No, I would not recommend this to a friend

Oct 14, 2019

Dear Valued Customer,

We apologize for the inconvenience caused, in this case, we would suggest you call us back, and we would be more than happy to replace or refund you in full if you are in the warranty period.

Thanks & Regards,

Customer Service

---

Updated review

Update

By Lorrie P.

,

Ontario, Canada

,

Oct 9, 2019
Verified Reviewer

Overall Experience:

The instruction booklet doesn't tell you this but there is a tiny little reset hole where if you put a pin in it and press reset it reset the whole camera and it works good as new again.

Bottom Line: No, I would not recommend this to a friend

Oct 14, 2019

Dear Valued Customer,

Thank you for your business, we apologize for the inconvenience, we will forward the issue to the management & try to make changes to it.

Thanks & Regards,

www,invnetel.tv

Previous review
Sep 21, 2019

Mirror Cam screen is frozen

Mirror Cam screen is frozen...So I bought the HD mirror cam and installed it in my car today. It worked great on the way to work, it worked great on the way home. I turned it back on shortly after I got home so that I could review the videos I had made and guess what I'm sitting on a white screen With the HD mirror cam logo and an SK in the corner. Like what the heck? I wish I had read the reviews before I bought it because I honestly thought this was a cool idea and now I'm thinking I just wasted a shit ton of money on a piece of crap device. I will be sure to tell people not to purchase this.

Oct 2, 2019

Dear Valued Customer,

We apologize for the inconvenience caused, in this case, we would suggest you call us back, and we would be more than happy to replace or refund you in full if you are in the warranty period.

Thanks & Regards,

Customer Service

(

read more

read less

...)

---

Three and out

By Michael M.

,

Washington DC

,

Sep 27, 2019
Verified Reviewer

Overall Experience:

I have had three Mirror Cams in the last 3 years. The first one I bought it came by itself as a unit, it worked for about 3 months and then the camera wouldn't take a charge. I called the company, they told my warranty had run out and there wasn't anything they can do. After my car was involved in a hit-and-run accident I decided to buy another one but they offered me a good price for two. I went for the okey-doke and bought two of them at a price. One worked for a time until the warranty ran out, the view strain became all white, nothing I could do with that. The one I have on my vehicle now has its problems. I'm trying to seek a refund but on all three my guarantee and warranty ran out, they claim they are not responsible for anything after 60 days. My advice to anyone who is buying this product, buyer beware, they do not last long.

Bottom Line: No, I would not recommend this to a friend

Oct 2, 2019

Dear Valued Customer,

We apologize for the inconvenience caused, in this case since you ran out of warranty we would suggest you, next time when you buy a product with us please buy the additional 2-3 year warranty.

Thanks & Regards,

Customer Service

---

Never worked

By Nathalie C.

,

Quebec, Canada

,

Sep 27, 2019
Verified Reviewer

Overall Experience:

I received the Mirror Cam last week and it doesn't work at all! I tried to reset 3 times, and it is still not working. I tried the cam in the cam and the only image I see is the white image with the logo. When I push the buttons, it doesn't respond at all, whatever button I try.

When I push the reset, it turns off the image but doesn't start at any time.

I just want my money back!

Bottom Line: No, I would not recommend this to a friend

Oct 2, 2019

Dear Valued Customer,

We apologize for the inconvenience caused, in this case, we would suggest you call us back, and we would be more than happy to replace or refund you in full if you are in the warranty period.

Thanks & Regards,

Customer Service

---

White blank screen

By Mark T.

,

Toronto, Ontario, Canada

,

Sep 22, 2019
Verified Reviewer

Overall Experience:

Bought 2. First one didn't work. White blank screen. Tried everything. Sent back. Plugged 2nd one in. Worked fine for a couple of days until I set dates, blank screen again. Piece of crap. Don't but. Cost me $15 to return the first one. Forget them.

Bottom Line: No, I would not recommend this to a friend

Oct 2, 2019

Dear Valued Customer,

We apologize for the inconvenience caused, in this case, we would suggest you call us back, and we would be more than happy to replace or refund you in full if you are in the warranty period.

Thanks & Regards,

Customer Service

---

Advertisement

---

Disappointed

By Juan C.

,

Henderson

,

Sep 13, 2019
Verified Reviewer

Overall Experience:

They failed to send what I purchased. I am sending it back, hopefully, I'll get a full refund. Disappointed.

Misleading, misleading, misleading.

Bottom Line: No, I would not recommend this to a friend

Oct 2, 2019

Dear Valued Customer,

We apologize for the inconvenience caused, can you please let us know what you ordered and what you got, so that we can take care of it for you.

You can call us to resolve the issue on 888-596-2538 or email us on customerservice@inventel.tv.

Thanks & Regards,

Customer Service

---

Product

By Bruce B.

,

New Westminster, British Columbia, Canada

,

Aug 26, 2019
Verified Reviewer

Overall Experience:

Yes, the product is great, but don't get the image in the mirror off it.

Nowhere does it say that if you lose the image due to a problem that the "reset" feature gets the original image back just a "white" blank screen making the Cam information feature useless. Yes, you can use the Mirror Cam without it, but aligning the cam correctly is almost impossible. Also, the booklet says that you can set the endless loop recording to 1,3,5, or 10 minutes, no, so 5 minutes is the only setting found on my Mirror Cam. I was able to get another one from the distributor. Having made the same mistake on the new one I am having to use it without the Mirror Cam screen in it. The Mirror Cam image on the screen is the best part of the CAM, it gives you a wealth of information, not to mention setting it up to use the way you wish...GOOD LUCK. I still am without my Mirror Cam working the way I would like.

Bottom Line: No, I would not recommend this to a friend

Aug 30, 2019

Dear Valued Customer,

Thank you for your business & we apologize for the inconvenience we may have caused to you. In this case, we would kindly request you to call us on 888-596-2538, or email us on customerservice@inventel.tv to assist you better on it.

Thanks & Regards,

Customer Service

---

Never once came on.

By Paige P.

,

Georgia

,

Aug 20, 2019
Verified Reviewer

Overall Experience:

I followed the directions verbatim and nothing. Not one time did this thing turn on. Piece of crap. The email for customer service is invalid. I watched videos and read other reviews. Should have read the reviews first. DON'T WASTE YOUR MONEY!

Bottom Line: No, I would not recommend this to a friend

Aug 30, 2019

Dear Valued Customer,

Thank you for your business & we apologize for the inconvenience we may have caused to you. In this case, we would kindly request you to call us on 888-596-2538, or email us on customerservice@inventel.tv to assist you better on it.

Thanks & Regards,

Customer Service

---

Terrible

By Randy H.

,

Ontario, Canada

,

Aug 20, 2019
Verified Reviewer

Overall Experience:

We received the cam and charged it, then turned it on and it was fine but then the screen went white. We put in the SD card and it is still white, heard this from others.

We WANT to return it, it's junk, save your money, now just need to know how to return it.

Would not recommend to ever buy one, IT'S JUNK. Please tell us how to get our money back!

Bottom Line: No, I would not recommend this to a friend

Aug 30, 2019

Dear Valued Customer,

Thank you for your business & we apologize for the inconvenience we may have caused to you. In this case we would kindly request you to call us on 888-596-2538, or email us on customerservice@inventel.tv to assist you better on it.

Thanks & Regards,

Customer Service

---

Stopped working

By Phillip M.

,

Florida

,

Aug 8, 2019
Verified Reviewer

Overall Experience:

Just about 8 months ago I bought two of the Dash Cams, had one in my truck working great until a few days ago, it just stopped working, no camera on the screen. Tried several things to see if it might be the wire or something easy, nope, nothing worked, still no camera. Now, I do live in Florida where it was 102 degrees outside several days in a row. Stopped working after that, keep in mind it can reach 120 degrees inside a vehicle here. Could that be what happened, it got too hot? I hooked up the second one tonight, it's working right now, time will tell if this one keeps working. If you have any answers please respond.

Bottom Line: No, I would not recommend this to a friend

Aug 20, 2019

Dear Valued Customer,

Thank you for your business & we apologize for the inconvenience we may have caused to you. In this case we would kindly request you to call us on 888-596-2538, or email us on customerservice@inventel.tv to assist you better on it.

Thanks & Regards,

Customer Service

---

Advertisement

---

Not exactly great...

By Chuck R.

,

Lawndale, CA

,

Jul 30, 2019
Verified Reviewer

Overall Experience:

Worked great at first.

Turned it off to route the wiring out of site. Spent quite a while hiding the wire.

Turned it back on and...blank white screen. Click the photo button, makes the camera sound and...blank white screen.

Unplug the power and leave it alone until I feel the battery was drained, turn it back on and...blank white screen. Unburied my great job of concealing the wires, hooked it up and...blank white screen.

If I wanted a blank white screen I would be very happy. But I really want a functioning camera system.

Help.

Bottom Line: No, I would not recommend this to a friend

Aug 6, 2019

Dear Valued Customer,

Thank you for your business & we apologize for the inconvenience caused to you, in this case, we would request you to kindly call us on 888-596-2538 or email us on customerservice@inventel.tv.

Thanks & Regards,

Customer Service

---

Piece of crap!

By Steve P.

,

Sacramento, CA

,

Jul 26, 2019
Verified Reviewer

Overall Experience:

This will not operate in your auto if you don't use a dc charger! The first time I used it the red charger light went out! Very difficult to play back video. Piece of crap! I threw in the garbage where it belongs.

Bottom Line: No, I would not recommend this to a friend

Jul 29, 2019

Dear Valued Customer,

We apologize for the inconvenience we may have caused to you, in this case, we would suggest you to call us on 888-596-2538, so that we can assist you better on this. Also, we suggest all the customers to have the charger plugged in while driving.

Thanks & Regards,

Customer Service.

---

Don't buy unless you want the runaround

By Sara C.

,

California

,

Jul 11, 2019
Verified Reviewer

Overall Experience:

We bought the camera a little over a year ago and we really liked it at first. We got beautiful pics and the video was really good except for the fact it was very noisy to the point you really can't hear any talking. Then we recently went on our 1-year anniversary and plugged it into my vehicle and my husband went to plug the charger into the port into the camera and noticed that it was a little well, he pushed it in a little harder and that's when it broke. So I called them and the guy lied to me and said I could take it to Walmart and that would fix, I went to Walmart and they don't fix anything, which I already knew that, anyway, so I called them back and pointed this out to them and he said you can go to any electronic store and get it fixed so I asked for a list of stores and big surprise, they don't have a list. So now we have a broken cam so I wouldn't buy from them ever again.

Bottom Line: No, I would not recommend this to a friend

Jul 11, 2019

Dear Valued Customer,

We apologize for the inconvenience caused, in this case, we tried calling you today on your number but were unable to get through. We are sending you a charger today.

If you have any further questions, you can call us on 888-596-2538 or email us on customerservice@inventel.tv

Thanks & Regards.

---

No problems

By Chuck M.

,

New York

,

Jun 24, 2019
Verified Reviewer

Overall Experience:

I have owned my HD Dash Cam for 3 years with no problem. In fact, I bought 3 more for my other vehicles. I bought them to document potential future accidents after my 17-year-old was involved in an accident with an 18 wheeler. When I replay the video on my computer, the quality is fine.

Bottom Line: Yes, I would recommend this to a friend

Jul 11, 2019

Dear Valued Customer,

Thank you for your valuable feedback.

Thanks & Regards

---

The small screen distracts me

By Henry R.

,

New Jersey

,

Jun 19, 2019
Verified Reviewer

Overall Experience:

How do I remove the small screen without stopping the recording? So far it is good, but if I don't have help with this issue I would return it to the store.

Bottom Line: Yes, I would recommend this to a friend

Jul 11, 2019

Dear Valued Customer,

You can go to Menu Button twice - you will get an option of sleep mode just keep it on 1 minute, you will be able to see the screen for one minute & then it will go off.

If you have any further questions, you can call us on 888-596-2538 or email us on customerservice@inventel.tv

Thanks & Regards.

---