Healora Reviews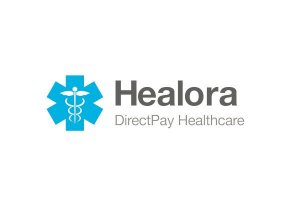 Consumers who want to save on a medical procedure may find that Healora, a direct-pay physician service, can help you book procedures at a lower rate than your insurance company might charge.
What Is Healora?
Healora is a free service that helps patients looking for certain procedures to find doctors who will charge them directly, cutting out your insurance company and, in theory, save you money.
The service came about as deductibles and premiums increased and, according to Healora founders Thomas Framer and Dr. Julian Henley, as average people started avoiding doctors visits because they were too expensive.
"Previously, we paid a minimum premium and went to the doctor. Then we paid a reasonable small deductible and the insurance paid the rest. It doesn't work like that anymore for the vast majority of people. Deductibles and copays are so high many people can't afford to use their insurance," Farmer told us in an email interview. "According to Forbes, 44% of people last year who were sick or injured skipped the physician because of cost. One in three people today (31%) are putting off a procedure because they can't afford it."
Farmer and Henley founded the company in late 2015 and launched it in 2017. At the time of publishing, the site had 100 doctors in its "network" who offered around 300 procedures.
Is it worth it for you to use Healora? Will you actually save money using their service instead of going through your insurance? How do they make money?
These are the questions we're going to answer over the course of this review and we'll do it by covering the areas of this service that are most important:
The basics of medical billing
How Healora works
When Healora can help you
When Healora can't help you
What other people are saying about Healora
At the end of our review, we'll take a few minutes to talk about Healora's general pros and cons, and who we think is a good fit for the service.
The Basics of Medical Billing
In our conversation with CEO Thomas Farmer, we got a good picture of how medical billing works.
Farmer said that whenever you go get a procedure done – we'll use hernia surgery as an example – there are three different fees you end up paying: physician, facility, and anesthesiologist.
The physician is charging you because she's the one who is doing the work. The facility is charging you rent, more or less, for being in the building to have the procedure done. The anesthesiologist is asking for their cut because they're the one putting you under.
Now, the bill typically comes out to about 700% of the Medicare (base) rate for the procedure. In most cases, you'll never pay that price because your insurance company will charge, according to Farmer, 300% of the Medicare rate.
Now, these various markups change depending on which state you're in, but, basically, your insurance company "discounts" what the hospital charges. However, in many cases, the discounted rate is still pretty expensive for the average person.
And, that's where a service like Healora comes in.
How Healora Works
Doctors work with Healora by joining their network. Right now, as we mentioned earlier, Healora's doctors are in the Los Angeles area and as far north as Bakersfield.
These doctors provide Healora a set rate for the various procedures they offer. So, for example, they'll tell Healora their rate for the aforementioned hernia surgery is $5,600.
Healora will add in an average of a 15% fee (more on that later), making the total bill around $6,440.
You go to Healora's website to search for doctors who do the hernia surgery you need. You see that one particular doctor is performing the surgery for $6,440. You like the price, so you decide to hire the doctor.
The price listed includes a consultation with the physician, the procedure itself and a follow-up with the office.
You'll be required to pay 15% of the fee up front ($966), then pay the rest the day of the surgery ($5,474).
How Healora Can Help You
Earlier we talked about medical billing. The normal way it works is that the bill being charged to the insurance company is far higher than what they're actually allowed.
So, let's say that you get the hernia surgery done and the final bill is $28,000. Your insurance company only allows $12,000. At this point, two things happen. First, you'll be required to pay a deductible.
If your deductible is $8,000, then you'll need to pay that deductible. Then, the leftover balance of $4,000 is due. The insurance company applies your co-insurance rate (usually between 20% and 40%) and bills you for that amount. So, if your co-insurance is 20%, then you'll be responsible for $800 of that remaining $4,000.
With the $8,000 deductible, your final bill is $8,800.
The advantage you have with Healora is that you can go to their website and search for doctors who perform the surgery.
Once you get your results, you can see how much they charge. If the price of the procedure is $6,440, you're going to win out because you'll have to pay $8,800 through your insurance.
Another perk is that you get to pick from any of Healora's doctors who perform the procedure.
There's a chance that one or two of Healora's doctors could be among the best in the city and may be more talented than the in-network doctors your insurance company provides.
There's also the chance, of course, that those doctors could be of equal skill or lesser skill.
Pro tip: Your insurance company should provide a tool that helps you get a cost estimate for a procedure.
How Healora Can't Help You
The scenario we talked about in the previous section applies to individuals who have big deductibles they have to pay before their co-insurance rate kicks in.
The plans tend to be the cheapest ones your employer offers or Bronze plans available through the health insurance marketplace.
However, not everyone has these plans. In some situations, you might have a deductible between $1,000 and $3,000.
Using the scenario we talked about earlier, in which the bill for the hernia surgery is $12,000, someone with a $1,000 deductible and 20% co-insurance would end up paying $3,200. If that is the case, then it would make sense to use your insurance if the final bill was lower than Healora.
The advantage here is that there's a good chance you can go on a payment plan with the facility and doctor so that you're making manageable payments each month. You won't have to pay anything up-front.
With Healora, you'd have to 15% of the bill at the time of the agreement, then the other 85% the day of the procedure. That could result in a big bill that you may not be able to pay in full unless you use a credit card.
Healora's Rates and Fees
As we mentioned earlier, Farmer said that the company incorporates around a 15% fee (depending on the procedure) into the price of their packages.
In one sense, this fee is pretty high. A $10,000 surgery will result in around a $1,500 fee for a total bill of around $11,500.
However, if the cost of the procedure is still cheaper than what you'd pay through your insurance, then there's a good chance that, even with the fee, it could be worth it to use Healora.
The Final Word: Pros, Cons and Who Healora Is Good For
Based on our research, we believe Healora's greatest strength is that you can use it to save yourself money on a procedure you know you're going to need. We also believe that the fact that you can use Healora to find good doctors who may not be in your insurance company's network is another strong point of the service.
The downsides of Healora are that you have to pay 15% at the time you accept the price package and then you have to pay the rest of the bill the day of the procedure. For someone who doesn't have a lot of money saved up, the 15% alone could be cost-prohibitive depending on how much the procedure is.
You could argue that the procedure is going to be expensive whether you use Healora or not, but keep in mind that hospitals and surgery centers may be willing to put you into a payment plan to pay off your deductible and co-insurance, thus avoiding any big up-front payments.
Also, the fact that Healora is, at the time of publishing, available only in Los Angeles and the greater LA area is another disadvantage.
In our opinion, we believe that Healora is a good fit for someone who lives in the LA area and has the money to be able to pay for a procedure in full by the day the surgery is supposed to take place.
An option for someone who doesn't have the money to pay in full would be to sign up for a 0% credit card, but, even then, there's a chance that your balance won't be paid off by the end of your 0% promotional period and you'll start paying interest, something that won't happen if you go on a payment plan with the facility where the procedure took place.