Healthy Paws Pet Insurance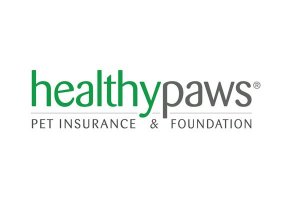 Summary
Healthy Paws is a pet insurance company that offers coverage for dogs and cats to protect you from sky-high vet bills in case of emergency.
Healthy Paws Pet Insurance Review: Is It Worth It?
Healthy Paws is a Washington-based pet insurance company that offers coverage for cats and dogs in the midst of traumatic accidents or other health problems.
Steve Siadek and Rob Jackson are the two co-founders for Healthy Paws. The two met at a no-kill animal shelter and used their mutual passion for healthy, happy pets to create an insurance system that helps owners deal with the financial impacts of unexpected vet bills costs.
The company began in 2009 and is underwritten by members of the Chubb Group.
In this review, we take a look at all the important factors to help you decide if Healthy Paws is the right choice for you.
Pet Insurance Coverage and Cost
Healthy Paws Pet Insurance is designed to cover accidents and unexpected health problems for your animals.
The cost and coverage depend on its breed, age at enrollment, and your level of deductible.
The company states that plans for cats typically cost between $15 and $40 per month, and dogs average between $25 and $60 per month. You can take the website's short quiz to get an instant quote.
I completed the quote process to see what the insurance rates would be for my pets. My two-year-old female Pomeranian mix qualified for insurance priced at $21.65 per month, and my five-year-old male cattle dog came in at $37.35 per month.
Both dogs qualified for an 80% reimbursement and a $250 annual deductible with unlimited maximum payouts.
You can further customize this base rate by opting for different reimbursement percentages and deductible options.
The deductible options include $100, $250, $500, $750 or $1,000, and the reimbursement level options are 90%, 80%, 70%, 60% or 50%. Not every option is available for every breed or age.
By adjusting these variables, the rate for my Pomeranian ranged from $16.49 to $34.71 per month and $28.41 to $37.35 for the cattle dog.
For cats, I found that the price per month ranged from $10.04 to $21.28 for a four-year-old and about $125 per month for a 13-year-old.
The prices go up significantly for older pets, and the company states that the costs will increase every few years.
For example, enrolling a 13-year-old dog will cost $180 per month, and it's $79.99 for a cat the same age. These pets also only qualify for 50% reimbursement and require a $1,000 annual deductible.
Insurance options start for pets over eight weeks, and the company doesn't offer new insurance policies for pets older than 14. However, pets enrolled before that age will continue to be covered.
Your policy begins the day after you apply, and all applicable waiting periods will immediately go into effect. This includes a 15 day period for accidents and illnesses and 12 months for illnesses related to hip dysplasia.
Pets only qualify if you comply with the veterinary exam requirement. Pets under six need to have had a physical within the twelve months prior to enrolling, or within 15 days of signing up.
Older dogs need an exam dated within the last month or within 15 days of signing up. You'll also need to pay a one-time admin fee of $25 with the first month's payment.
Regardless of your premium, all Healthy Pets plans offer the following benefits:
Unlimited annual and lifetime payouts (no caps on any claim) for dogs enrolled before age 14.

All licensed veterinarians qualify, including specialists and emergency animal hospitals.

Services such as diagnostic testing, hospital stays, surgeries, and prescription medications.

All illnesses associated with hip dysplasia are covered for dogs who are enrolled under age six (after a mandatory 12-month waiting period).
The services that are excluded for reimbursement included standard vet office fees and all kinds of preventative care like annual exams, flea and tick medications, and spay/neuter surgeries.
Healthy Paws also excludes dental coverage unless your pet needs a tooth extraction due to an accident.
Preexisting conditions also aren't covered by Healthy Pets. These are defined as any health problem that first occurred or showed symptoms before your pet's coverage started or during the fifteen day waiting period.
It's possible to cancel your pet's insurance policy at any time through mail, email, fax, or phone.
How to File a Claim
If the unthinkable happens and you need to file a claim for your pet's pricy medical bills, you first need to ensure Healthy Paws has up-to-date copies of your pet's full medical history.
You should plan to pay for the bill personally and then to submit a photo of the invoice through Healthy Paws' online customer center or the mobile app. In special cases, you can arrange to have Healthy Paws pay off your vet bills directly.
It's also possible to submit a claim form, which you can download on their site. If you have questions about the submission process, you can contact customer service at (888) 228-4129 or at claims@healthypawspetinsurance.com.
Healthy Paws states that most claims are processed within ten days of submission (99% are processed in two days, the company says) and that reimbursements are issued within 24 business hours.
You can choose either a mailed check or direct deposit for your payment.
Healthy Paws Pet Insurance vs. Nationwide Pet Insurance
When people search for pet insurance options, one popular option is Nationwide Pet Insurance. How does this insurer compare to Healthy Paws? The following chart spells out some of the critical differences.
| | Healthy Paws Pet Insurance | Nationwide Pet Insurance |
| --- | --- | --- |
| Max Annual Benefits | Unlimited | $10,000 for accident plans, $400-$500 for wellness plans |
| Reimbursement Rate | 50% - 90% | 90% |
| Average Premium Costs | $15 to $50/month | $20 to $100/month |
| Preventative Coverage | N/A | Included with all plans but Major Medical |
| Annual Deductibles | $100, $250, $500, $750, $1,000 | $250 |
| Enrollment Waiting Period | 14 days | 24 hours, 14 days |
| Services Accepted | No preventative care | Some plans accept holistic care, preventative care |
| Claim Submission Process | Can submit photos of vet invoice online or fill out an online claim form | Must fill out an online claim form and mail it to the company |
| Max Age of Pet Enrollment | 14 | 10 |
Both insurance providers offer a variety of plans at different price points. In each case, you can go to any vet or animal health service you want and submit a claim to the company after paying off the balance yourself.
Also, both offer up to a 90% reimbursement rate, while Nationwide caps their annual benefits at $10,000.
Healthy Pets offers a more generous policy for older pets, as the company allows dogs and cats to join the plan at age 13 and under. Keep in mind, though, that the monthly premium for elderly pets will be high.
Overall, though, the most significant difference between these two plans is that Healthy Pets offers lower monthly premiums but doesn't cover any preventative care.
You'll need to pay out of pocket for all annual checkups, flea and tick medications, and alternative care services. However, many people might find that the total cost of these services comes to less than the annual premiums of signing up for pet insurance.
If you're mostly interested in signing up for pet insurance to stave off the costs of unlikely yet exorbitantly expensive medical procedures, then Healthy Paws is probably a better option as the monthly premium costs tend to be lower than Nationwide.
Analysis of Customer Reviews
Customer reviews of Healthy Paws across the web are mixed. Fans seem to be those who successfully cashed in on their insurance to bail themselves out of pricy vet bills.
Many people praised Healthy Paws' promptness and their willingness to cover bills above $20k, even making sympathy calls and celebrating the pet's recovery.
These people appreciated that there are no caps on the policies as it helped them feel as if they could pursue the best care possible for their pets.
Others had less than stellar experiences, either because their pets were denied coverage due to technicalities or because their policies dramatically increased in cost after a few years.
Many of these people expressed that paying monthly premiums was a waste of money and that they would be better off putting the money in a savings account to pay for emergencies themselves.
The Bottom Line
We think that Healthy Paws makes sense for a lot of pet owners. It adds a financial security blanket to the precariousness of owning a pet because you know that your policy will likely help you out during unexpected health emergencies.
That's not to say all Healthy Paws members are satisfied with their service. A lot of people will pay their premiums for months before (if ever) seeing a return on their financial investment.
Likewise, plenty of customers learned the hard way that their insurance didn't cover their pet's condition.
We think Healthy Paws is a smart option if you're looking to get pet health insurance. Just keep in mind that other companies offer plans as well, and you might find another option that better meets your needs, especially if you're interested in coverage for preventative care.
Customer Reviews