HearTech CIC Hearing Device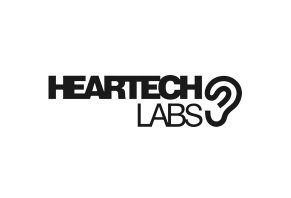 Summary
HearTech CIC hearing amplifier could be a good solution for those who are looking for general sound amplification but its price tag is relatively high.
HearTech CIC Review: Does It Really Work or Is It Just Hype?
HearTech CIC sound amplifiers are claimed to work 85% to 90% as well as hearing aids that cost thousands of dollars.
HearTech Labs, claims that what makes their sound amplifiers unique is that they have a discreet design and "no-hassle" volume control that allows you to adjust the volume without taking the amplifiers out.
With your purchase, you'll get two devices along with a variety of earbud sizes to fit your ear. Each sound amplifier contains premium zinc batteries.
The "CIC" in HearTech CIC refers to the fact that these sound amplifiers fit "completely in canal." You can place them into your ear canal and keep them hidden, unlike many amplifiers that hook around the back of your ear.
In this review, we take a detailed look at this device to help you decide if it is right for you.
Sound Amplifiers vs. Hearing Aids
While HearTech compares their CIC amplifiers to hearing aids and even refers to their product as hearing aid, you need to keep in mind that this product is a sound amplifier.
This, Wisconsin-based audiologist Deirdre Worrell told us, is a key distinction because it affects the quality of your hearing experience.
"The difference is that hearing aids are set up for your specific hearing loss while amplifiers lift all sound at an equal amount," she told us. "This can sound funny to someone who has good low frequencies and are getting amplification in those frequencies."
To put it another way, sound amplifiers raise the volume of everything you hear whereas hearing aids are devices that an audiologist tunes specifically to your hearing loss.
Because hearing aids are a tailored product, they tend to cost far more than sound amplifiers. That being said, it's common to use "sound amplifiers" and "hearing aids" interchangeably.
Jason Power, the owner of Ontario-based The Hearing Clinic, said another drawback of amplifiers is that they don't do a good job of separating sounds in a loud room. If you're trying to hear a conversation at a loud party, all the sounds may get jumbled together.
"On a one on one conversation in a quiet room, there might not be that big of a difference, but once outside or when the noise starts to fill the room, a cheaper sound amplifier might not make a difference," he told us.
Based on these insights, you should expect HearTech's CIC amplifiers to raise all sounds and not focus on specific frequencies. This isn't all that bad, though, if you're looking for an amplifier and not a bespoke hearing solution, Worrell said.
"There is some research to suggest that people are just as happy with lower-end technology of hearing aids vs higher-end hearing aids," she said.
"The research suggests that consumers are willing to trade off small benefits gained through improved technology for substantial reductions in price."
Pricing and Return Policy
A pair of HearTech CIC sound amplifiers sells for $249. Standard shipping is free.
Your purchase comes with a 45-day, money-back guarantee through which you can return your amplifiers if you aren't satisfied with them.
The Bottom Line
When you are looking to buy a device like the HearTech CIC, it's important to understand that these devices are amplifiers instead of hearing aids, which means they will raise the volume of all sounds and not single out specific sounds like human voices.
You also don't get the benefit of getting audiologist support to fix or fine-tune your amplifiers.
Lastly, the price tag on HearTech CIC hearing aids is high for what they offer. A simple search on Amazon reveals dozens of amplifiers that are cheaper while having many of the same features.
In summary, we believe that even though amplifiers don't provide a tailored solution to hearing loss, they can be helpful to those who are looking for a low-cost alternative to expensive hearing aids. However, it may benefit you to shop around to find a highly-rated product at a lower price.
Our Promise to You
In order to safeguard you and ensure helpfulness and relevance, our compliance team manually assess every customer review before it goes live.
We have a zero-tolerance policy for fake reviews, and companies cannot control or alter any reviews at any time.