HearTech CIC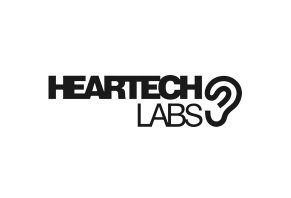 HearTech CIC hearing amplifiers could be a good solution for those who are looking for general sound amplification but its high price tag could be a deterrent for the cost-conscious.
HearTech CIC Review: Does It Really Work or Is It Just Hype?
HearTech CIC sound amplifiers are an online-only product that claims to work 85% to 90% as well as hearing aids that cost thousands of dollars.
The company who sells the devices, HearTech Labs, claims that what makes their sound amplifiers unique is that they have a discreet design and "no-hassle" volume control that allows you to adjust the volume without taking the amplifiers out.
In our review of these sound amplifiers, we'll provide an analysis of how they work, what HearTech CIC's cost, their return policy is, as well as look at how sound amplifiers are different from hearing aids.
We'll also feature a section in which we provide buying advice and tips from two hearing experts: Wisconsin-based audiologist Deirdre Worrell and Jason Power, owner of Ontario-based The Hearing Clinic.
How HearTech CIC Works
When you receive your sound amplifiers, you'll get two devices along with a variety of earbud sizes to fit your ear. Each sound amplifier contains premium zinc batteries, according to HearTech.
The "CIC" in HearTech CIC refers to the fact that these sound amplifiers fit "completely in canal." You can place them into your ear canal and keep them hidden, unlike many amplifiers that hook around the back of your ear.
"CICs are perfect for those who would like to improve their hearing aid without 'feeling' like they are wearing a large, bulky hearing aid," their website says.
Perhaps the most important feature is the ability to change the volume levels. We were not able to reach a customer service rep to ask how volume control works. However, we researched similar amplifiers and found that, most likely, there's a dial on the device you can rotate with your fingertip.
Underlying all of these features is a key distinction: the HearTech CIC is a sound amplifier, which is an important thing to consider as you're making your purchase.
Sound Amplifiers Versus Hearing Aids
While HearTech compares their CIC amplifiers to hearing aids and even refers to their product as hearing aid, you need to keep in mind that this product is a sound amplifier.
This, Worrell told us, is a key distinction because it affects the quality of your hearing experience.
"The difference is that hearing aids are set up for your specific hearing loss while amplifiers lift all sound at an equal amount," she told us. "This can sound funny to someone who has good low frequencies and are getting amplification in those frequencies."
To put it another way, sound amplifiers raise the volume of everything you hear whereas hearing aids are bespoke products that an audiologist tunes specifically to your hearing loss.
Because hearing aids are a tailored product, they tend to cost far more than sound amplifiers. That being said, it's common to use "sound amplifiers" and "hearing aids" interchangeably.
Power said another drawback of amplifiers is that they don't do a good job of separating sounds in a loud room. If you're trying to hear a conversation at a loud party, all the sounds may get jumbled together.
"On a one on one conversation in a quiet room, there might not be that big of a difference, but once outside or when noise starts to fill the room, a cheaper sound amplifier might not make a difference," he told us.
Based on these insights, you should expect HearTech's CIC amplifiers to raise all sounds and not focus on specific frequencies. This isn't all that bad, though, if you're looking for an amplifier and not a bespoke hearing solution, Worrell said.
"There is some research to suggest that people are just as happy with lower-end technology of hearing aids vs higher-end hearing aids," she said. "The research suggests that consumers are willing to trade off small benefits gained through improved technology for substantial reductions in price."
HearTech CIC Pricing and Return Policy
At the time of publishing, you could buy a pair of HearTech CIC sound amplifiers for $249. You had the option of adding a $49 protection plan, too (more on that in a minute). The amplifiers ship for free.
Your purchase comes with a 45-day, money-back guarantee through which you can return your amplifiers if you aren't satisfied with them.
If you want to make a return, HearTech says you'll need to email them at sales@heartechlabs.com to resolve the issue. They will offer an exchange or refund. However, the company says that less than 1% of their customers experience issues.
The HearTech CIC Warranty
You have the option of paying $49 for a five-year "elite unlimited warranty protection plan."
This plan covers lost, damaged, defective or stolen amplifiers. It also covers "all other reasons," the website says.
"This includes no-B.S. coverage," the site says. "If you got a unique problem, we'll fix it and get you a new pair of hearing aids right away."
We bring up this warranty partly because it's important for you to understand what you're getting for $49 but also because online-only companies like this present an issue when it comes to quality control, Worrell said.
Ideally, you'd be able to buy a device from a company that has audiologists you can consult and work with to adjust and fine-tune your devices.
"Consumers should look for a source that will be in business to help them with their hearing aid repairs," she said. "They will need someone to help them with the yearly check-ups and maintenance of hearing aids as manufacturers only let account holders send hearing aids in for repairs, not consumers."
It's important to understand that you won't get this type of support with HearTech not only because they're online-only, but because you're buying an amplifier and not a tailored hearing aid adjusted to the levels specific to your ears.
The Bottom Line
Our research indicates that there are certain pros and cons to buying these types of hearing amplifiers.
First, you don't get the benefit of getting audiologist support to fix or fine-tune your amplifiers. Second, the devices are amplifiers instead of hearing aids, which means they will raise the volume of all sounds and not single out specific sounds like human voices.
Third, the price tag on these hearing aids is high for what they offer. A simple search on Amazon reveals dozens of amplifiers that are cheaper than HearTech CIC's. For example, we found CIC hearing amplifiers that look nearly identical to HearTech's for about $50 less per pair on Amazon.
In one case, we found CIC hearing amplifiers with noise-cancelling technology for around $120 per pair.
Several of the hearing amplifiers that looked similar to HearTech' had excellent reviews, too, with a couple of products exceeding average ratings of 4 stars.
In summary, we believe that even though amplifiers don't provide a tailored solution to hearing loss, they can be helpful to those who are looking for a low-cost alternative to expensive hearing aids.
With that in mind, remember that HearTech CIC's aren't the only CIC amplifiers on the market and that it may benefit you to shop around on Amazon to find a highly-rated product at a lower price.
The HearTech CIC website doesn't mention any features or advancements that indicate their product is any better or worse than you can find on Amazon. Therefore, we think it would benefit you to shop around a bit and read customer reviews before finalizing your purchase.
---
Not able to use

By Paul N.

,

San Antonio, TX

,

Oct 16, 2019
Verified Reviewer

Units were very large for my ear canal, had constant feedback no matter which earbud used and the volume turned way down. Try to return items after ten days of receipt, but was denied. Do not believe that you may return items.

Bottom Line: No, I would not recommend this to a friend

---

No returns

By Karolina M.

,

South Carolina

,

Nov 11, 2019
Verified Reviewer

I bought HearTech CIC + 5 Year Unlimited Warranty Protection Plan SKU: CIC-HTL. × 1.

I tried them on and they are too large for my small ear/ear canal.

So I tried to return them and I was rejected. It took 22 days to receive the item.

I would not recommend buying from HearTech.

Bottom Line: No, I would not recommend this to a friend

---

Advertisement

---

Dishonest company

By Karen S.

,

California

,

Nov 5, 2019
Verified Reviewer

The CIC hearing aids are too large for my ear canals, I cannot use them. I have been trying too return them, first time my return request was rejected, since then I have emailed, called, and tried to do another return request but now it says there is no such order number. I purchased these because there was a 45-day guaranteed satisfaction return policy. I will be reporting them to the Better Business Bureau and the FBI Fraud unit. I will also continue to try to return them as I am NOT SATISFIED with these hearing aids. By the way, where is your return address and why don't you return my calls? I think this company is a group of thieves.

Bottom Line: No, I would not recommend this to a friend

---

Don't buy it. This is junk. Service even worse.

By Henry S.

,

New Jersey

,

Nov 15, 2019
Verified Reviewer

HearTech product is nothing to compare what I read about it. I placed an order and received the aids. They were very small and looking nice but as soon I set them up and put in my ears I got an constant loud whistle and statics. I've done everything to make them work (consulted the company rep) but finally I quit and asked them for the return process. Then the problem started. The company representative was doing everything to get me away from getting a refund and offered me another set. I agreed with this and was awaiting another set from them. A month has gone and no other hearing aids, no money, and even no response for my emails. This is how I lost $250.

Bottom Line: No, I would not recommend this to a friend

---

Advertisement

---

Return policy

By Thomas C.

,

Florida

,

Nov 21, 2019
Verified Reviewer

Item took 3 weeks to arrive. Tried them on and could not stop them from squealing while inserting and removing them, and while walking around. Tried all earbuds, but none were comfortable, actually were painful. Followed all suggestions in paperwork, nothing helped. Applied for return, refund. Received an RMA number online. The following day received a "Return Request Rejected, lack of Proof/Evidence". Cannot get a mail address to return the item. All addresses say they will not accept returns.

DO NOT BUY FROM THIS DEALER.

Bottom Line: No, I would not recommend this to a friend

---

Bad product/bad company

By Robert B.

,

Ohio

,

Dec 3, 2019
Verified Reviewer

I purchased the small in the ear hearing aids and was initially happy with the performance. However, after one week the hearing aids started clicking and then stopped working. The company in response offered me the upgrade to their behind the ear rechargeable aid which I received after 4 weeks in transit from China. These only lasted 2 weeks before dying. There has been no response after 3 weeks for my request for a refund. Do not purchase from HearTech Labs.

Bottom Line: No, I would not recommend this to a friend

---

It sucks

By Maria C.

,

New York

,

Dec 17, 2019
Verified Reviewer

Don't waste your money - the hearing aids are made of cheap plastic so parts break off in your hand. When you finally figure out how to get the battery in, how to keep it from making a whistling sound that will continue to destroy your hearing, and how to sort of adjust the volume - you still can't hear. I guess I can never get over how much ripping off there is in this world. You'd do a lot better to make something that a) you can see without a microscope and b) actually works.

Bottom Line: No, I would not recommend this to a friend

---

Don't purchase from this company

By Gerald S.

,

Hillsboro, OR

,

Dec 17, 2019
Verified Reviewer

In November of 2019 I placed an order with this company. After reading further reviews I realized I was working with a company that had a very poor record. Twenty minutes after placing the original order I email a cancellation. For 2 weeks I played email tag (the only method of communication) and placed a dispute complaint with my credit card company. I did make a formal complaint with the AG's office at their company location in Wyoming (this seems to shift from place to place) and I eventually got them to cancel my order. They are not the company with the same name in Colorado, that company appears to be legit.

Bottom Line: No, I would not recommend this to a friend

---

Just crooks

By Chriss M.

,

Tamarac, FL

,

Dec 30, 2019
Verified Reviewer

Couldn't even put them in my ear because the shrill whistle would not stop. Asked for a refund. They wanted a picture? Did that. Then they wanted an RMA number. Had to call them. Then they wanted a tracking number. Now they claim the tracking number is incorrect.

I have the UPS receipt in front of me. This order was placed on November 16, 2019. It is now December 23, 2019. Still no refund and I guess they are yanking me around until the 45-day return limit has expired.

I wish I had seen these other reviews before I ordered. Their ads are all over the place!

Bottom Line: No, I would not recommend this to a friend

---

Poor product, poor return policy and horrible customer service and attitude.

By Gordon C.

,

Apex, NC

,

Dec 30, 2019
Verified Reviewer

Wish I had seen these reviews before purchasing, sad that such a company is not shut down. Poorly constructed product, requested info to return and was told the return must be approved before a refund is issued. Contacted our credit card company to dispute the charge and return the product to the address it was received from. DO NOT BUY from these folks, very expensive lesson.

Bottom Line: No, I would not recommend this to a friend

---

Bad product, worse company.

By Richard B.

,

Arizona

,

Jan 24, 2020
Verified Reviewer

DO NOT BUY FROM THESE PEOPLE! Their advertising is dishonest. The hearing aids do not work well. On a windy day, I could not hear outdoors because of wind noise. I could not carry on a conversation while eating due to the interference from the feedback noise of my chewing. Terrible product. When I tried to return them I got a continuous runaround. Their return policy is a lie and their money-back guarantee is worthless.

Bottom Line: No, I would not recommend this to a friend

---