Herbalife Reviews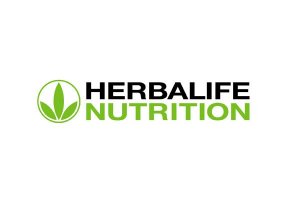 Herbalife is a direct sales nutrition company that manufactures and sells a wide variety of dietary supplements intended to help individuals lose weight and to lead healthier lives.
About Herbalife
Herbalife is a direct sales (also known as Multi-Level Marketing) company that manufactures nutritional supplements that are claimed to "combine the best of science and nature."
Similar to Amway, these products are sold through individual Distributorships with the company, which is claimed to be a business opportunity that "empowers people to achieve their dreams and financial freedom, and enjoy the rewards of helping others."
Herbalife was founded in 1980 by Mark Hughes and claims to have a presence in over 80 countries around the world, and 2012 net sales of $4.1 billion.
The company has an A+ rating with the Better Business Bureau, with just eight closed complaints over the past three years. The most common complaints regarding Distributorships cite underhanded recruiting tactics, while the most common complaint about their products is a failure to work.
How Herbalife Works
Herbalife offers "science-based nutrition products" that are claimed to "help people live healthier, active lives." These products are offered to the public through direct sales opportunities, and include the following categories:
Weight Management – Personalized quick-start programs, protein mixes, enhancers, and snacks.

Energy & Fitness – Tablets, drinks, teas, and more.

Targeted Nutrition – Men's, women's, and children's heart, aging, digestive, immune, and stress management supplements.

Personal Care – Anti-aging, skin revitalization, and bath & body care products.
In order to sell Herbalife products, you'll need to sign up as an independent Distributor, which will give you access to product discounts, a step-by-step training program, the ability to work from anywhere of your choosing, and more.
However, keep in mind that you'll likely have specific sales quotas to meet each month. In addition, there are local meetings, regional meetings, and regular conferences and training curriculum/events that require attendance, and which will be your responsibility to pay for. As a result, your total monthly earnings can be severely impacted by these costs.
Herbalife Pricing
Distributorships can cost anywhere from $54.95 to $87.95, depending on the package you choose. However, many Distributors spend much more than this amount, with no guarantee of future income (see Bottom Line section for additional details).
Pros
Offers nutritional supplement products that are claimed to help people live healthier lives, and to help independent Distributors earn additional income.
Claims their products have been scientifically tested.
Cons
Numerous online complaints of aggressive recruiting tactics, and even that Distributors are part of a large pyramid scheme.
Many reports of Distributors spending thousands of dollars to promote their business, while gaining nothing in return.
Bottom Line: Is Herbalife's Business Opportunity Worth It?
As with most direct sales opportunities, it is very difficult and time-consuming to reach a level where you can earn a full-time income with Herbalife, and often has more to do with how many people you recruit than it does how much product you sell.
While it appears Herbalife does pay according to its compensation plan, according to the company's Statement of Average Compensation, "88% [of Distributors] received no payments from Herbalife during 2012."
This means that the vast majority of Distributors either signed up as a Herbalife Distributor just to receive discount pricing or gave up prior to making any sales.
In addition, we read numerous reviews during our research that claimed most Distributors typically spend anywhere from $1,000 to $50,000 (or more) to promote their business and purchase required products, often without earning anything in return.
On top of this, the only way you can join Herbalife is by signing up under an existing Distributor, who stands to earn money off of each of your sales.
In fact, we read numerous allegations during our research that claimed the only way to make real money with Herbalife is by enrolling as many Distributors as possible, not necessarily by selling the company's products.
While the company is a member of the Direct Selling Association, there are numerous allegations that it is a pyramid scheme.
Also, keep in mind that Herbalife and its products have been placed under scrutiny on multiple occasions, including a 1985 "inflated claims" lawsuit by the CA Attorney General, and numerous adverse effects related to liver damage.
With this in mind, according to this NY Post article, Herbalife is currently the subject of a Federal Trade Commission probe and "pending law enforcement action." [Update: As of March 12, 2014, the FTC has officially launched a civil investigation into the company due to allegations of a pyramid scheme.]
Prior to this announcement, Bill Ackman's Pershing Square Management announced a huge short bet on the company's stock in May 2012, as he felt "that Herbalife is an illegal pyramid scheme," and that "it [will] ultimately will be shut down by regulators.
It appears that many existing Distributors attempt to recruit new members through misleading Craigslist ads that attempt to draw you into a "Wellness Center" for an interview, so be on the lookout for hard-sell techniques that provide only high-level information.
If you find yourself on the phone or face to face with a Distributor who is trying to convince you to enroll using a lot of claims and very few facts, ask the following questions:
How much money will you be required to spend each month on products, training material, seminars, conferences, etc?
How much time is really required in order to reach a moderate income level?
Are all costs factored into their earnings claims?
Unfortunately, the person you're "interviewing" with will probably try to deflect the question, or to provide you with a very vague answer. Don't let them get away with it—instead, hold them to it until you're given specific answers.
With this in mind, if you decide to sign up as a Herbalife Distributor, keep in mind that it's unlikely you'll be able to replace your full-time income, and in many instances, you may actually end up losing money.
As a result, we recommend practicing extreme caution when considering joining Herbalife or any other MLM company.
» Recommended Reading: Crucial Things You Must Know About Multi-Level Marketing (MLM) Before Joining