HomeBridge Financial Services Reviews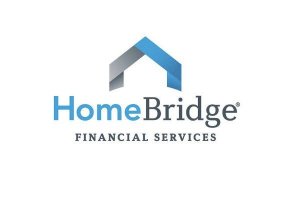 HomeBridge Financial Services is a mortgage lender with online and in-person services. They claim their lending team focuses on acting with integrity and helping clients find their dream home.
About HomeBridge Financial Services
HomeBridge Financial Services is an online and brick-and-mortar mortgage lender who offers loans for a variety of different homeowners.
Their mortgage and loan offerings are more extensive than the typical online lender, which makes HomeBridge unique.
According to HomeBridge's "manifesto", a statement of what they're all about, the company says "we don't just process transactions or close deals, we help families achieve their dream of homeownership."
In a world where banks don't have a great reputation for being customer-focused, HomeBridge's message of integrity and dream-achieving is a breath of fresh air.
HomeBridge started back in 1989 under the name Real Estate Mortgage Network, but changed their name in 2014 to reflect their focus on mortgages and other home-related loans.
Their CEO is Peter Norden, a Farleigh Dickinson University grad with an extensive background in financial services.
HomeBridge presents itself as a customer-focused company who values integrity, but is this just a marketing tactic?
It's hard to answer that question without digging into what the company offers, what their application process is like and what other people are saying about them.
We're going to spend the next few minutes reviewing each of those areas, and then conclude our review with a few general observations.
What HomeBridge Offers to Homebuyers
HomeBridge's loans can be split up into two different categories: mainstream and niche.
Mainstream Loans
You'll find plenty of familiar mortgages offered by HomeBridge:
FHA loan: Backed by the Federal Housing Administration
VA loan: Backed by the Department of Veteran Affairs
Fixed/Adjustable rate loan: Interest is either fixed or changes every year
USDA loan: For homes outside designated urban areas
Jumbo and Super Jumbo: For homes costing $417,000 and above
Second Home/Investment: To purchase another home to use or flip
Each one of these loans has their own set of nuances and fees. Knowing the difference between these loans can help you, at the very least, get an idea of the basics of a mortgage: insurance, fees, interest rate, APR and down payments.
Niche Loans
Most mortgage conversations you have with friends or with a real estate agent will include at least three or four of the mortgages we mentioned above.
HomeBridge's loans go far beyond the usual ones, though. Their website has 10 of these loans:
FHA 203(k): Up to $35K for a home remodel
FHA 203(h): For victims of natural disasters
VA 95% cash-out: Refinance a VA loan and cash out equity.
FNMA HomeStyle: Renovation loan from lender Fannie Mae
HomeBridge Home Fixer: Renovation loan from HomeBridge
Construction-to-permanent: Loan for building a home
Energy-efficient mortgage: For energy-efficient upgrades to your home.
Interest-only: Pay only interest for the first 5 to 7 years
Mixed-use or commercial: For business properties
Low/moderate Programs: Designed for homebuyers with low/moderate income.
FHLMC Open Access: Refinancing from Freddie Mac
As you can see, HomeBridge offers a wide variety of loans to either buy a house or update your existing home.
Pro tip: HomeBridge also offers short-sale assistance. If you need to sell your home for less that what's left on your mortgage, they can help.
The HomeBridge Application Process
Because HomeBridge has more than 70 brick-and-mortar locations across the country, you can choose to apply in-store or online.
The mortgage application is in-depth and covers your basic personal information, information about the loan you want, employment/income numbers, assets/liabilities, and a series of consent and declaration statements about your information.
Once you fill out your application, you'll be "pre-approved", which means HomeBridge has used your information and credit history/scores to calculate a loan amount, APR and fee structure.
Make note of these fees and interest rates, and don't be afraid to ask your loan originator what certain charges are and why they're there.
The purpose of a pre-approval is to let you know how much you can spend on a house or renovation, but it's not ironclad, so keep that in mind. Once you're pre-approved, you'll start your house search.
In the meantime, HomeBridge will keep in contact with you about your application. If you're missing documents or they need more information from you, they'll let you know.
Once you're ready to make an offer on the house you want to buy, HomeBridge's underwriting department gets to work to finalize your loan amount and verify that all the information you submitted is accurate.
At some point in this process, HomeBridge will ask you to pay for an appraisal of the home you want to buy.
In the midst of the appraisal and underwriting, the paperwork process can get really drawn out, and it may be the point at which HomeBridge tells you that you can't get the loan for which they pre-approved you.
It doesn't happen often, but we've read through enough complaints about mortgage lenders to know that it does.
Pro tip: A big disadvantage of the HomeBridge application process is that you can't track your application online like you can with other online lenders.
What People Are Saying About HomeBridge Financial Services
Choosing the right mortgage company is tough. One of the ways you can do it is by comparing pre-approvals because they help you see which companies give you the best rates and which ones charge the highest fees.
But even lenders who have great rates and low fees can be a bad match because they have terrible customer service and use high-pressure sales tactics to get you to choose them.
We like turning to customer feedback to get a sense of how HomeBridge – or any lender, really – treats their clients.
HomeBridge Reviews from Lending Tree
More than 250 reviewers on LendingTree gave HomeBridge an average score of 3.8 stars, and 64% of reviewers would recommend the company to a friend. Around 70% of reviews were 4 or 5 stars and around 20% of them were 1 or 2 stars.
Of the positive reviews, customers said they received fast and helpful customer service, found the perfect loan and experience a "smooth and easy" refinance.
Negative reviews said underwriters were terrible to deal with, mortgage payments were double charged and the company's online payment portal was buggy.
HomeBridge Reviews from Trust Pilot
HomeBridge has nearly 500 reviews on TrustPilot, and 84.1% of those reviews are 5 stars. One couple who left a review mentioned aspects of the loan process we found in many of the positive reviews:
"The assistant that we received far exceeded our expectations. Josh Murray was so helpful from start to finish, even with helping us achieve a higher credit score, answered all of our questions, very informative. Always made me feel like I was his only customer. I would highly recommend this company to anyone seeking assistance in securing a home loan."
Negative reviews were few and far between – only a dozen 1-star ratings. A common thread through all of them was an annoyance with poor customer service during phone calls.
There were also complaints about borrowers having a difficult time making payments through HomeBridge's website and over the phone.
HomeBridge Reviews from Better Business Bureau
At the time of publishing, HomeBridge had a C+ rating with the better Business Bureau. Consumers filed 18 complaints with the company and gave three reviews, all of which were negative.
Two of the reviews bemoaned how HomeBridge handled their escrow accounts for property taxes.
Why escrow for property tax? Property taxes are paid once a year, and sometimes a lender will ask the borrower if they want a certain amount of money taken out each month and kept in "escrow" to make sure the borrower has saved enough to pay their property tax.
In most cases, private mortgage insurance and homeowner's insurance are also included in escrow payments.
The customers who complained about escrow said that HomeBridge missed property tax payments, resulting in late payments and, according to one consumer, canceled homeowner's insurance.
When we took a look at the complaints consumers filed about HomeBridge, we found that 10 were related to billing issues, something we saw in negative reviews on other sites, too.
While we know that the reviews we highlighted can make you feel better or worse about choosing HomeBridge as your lender, we want to remind you that what was mentioned here is pretty similar to the praises and complaints customers voice about other mortgage lenders, too.
Our Final Thoughts on HomeBridge Mortgage
The mortgage world can be really overwhelming if you aren't prepared for it.
Hundreds of websites claim to have the easiest application and the lowest rates, but there's really no way to know that until you get pre-approved for a loan.
At that point, you can get a good idea of which fees you'll be charged and what interest rate you'll get.
Once you've got this data in hand, it's time to do some hardcore comparison. Which loans were recommended to you? Which lender has the lowest fees and which one has the highest fees?
What interest rates did you get from HomeBridge and competitors and which lenders have the biggest margin between interest rate and APR (a sign that they're cramming fees into your loan)?
If HomeBridge Financial Services is at the top of the list for fees and interest rates, then take your research to the next step.
Call HomeBridge and talk with their customer service agents, or stop by one of their physical locations and talk with a loan originator.
This real-world experience will give you a sense of how you'll be treated over the next few months as you search for a new home or apply for a refinance.
Our advice? Don't underestimate your first impressions. If you get the feeling that HomeBridge doesn't have time for your questions before you get a loan with them, they may not have the time for you after you get your loan, either.
Based on our research, though, we think you'll probably have a positive experience working with your HomeBridge loan originator.
Hundreds of customers have said they found the application process enjoyable and were impressed by how their loan originator treated them.
If you're lucky enough to find your dream house and get a loan for it, we suggest you talk with HomeBridge about escrow payments.
There were a large chunk of complaints about their escrow system, so find out if there's a way you can avoid that and pay your taxes and insurance on your own.
If you can't make those payments on your own and you have to use a HomeBridge escrow account, then make sure you keep an eye on your linked bank account to make sure you aren't getting double charged for homeowner's/private mortgage insurance or property tax.
Also, check in with your private mortgage insurer and your local tax assessor now and then to verify that your payments have been received.
Aside from that advice, all of our research says that HomeBridge is pretty typical mortgage lender who's been in the lending business for a long time.
While we think their low BBB grade isn't a good sign, the other reviews we've read make us think there's a good chance you'll enjoy borrowing from HomeBridge.
Read Next: How You Can Avoid Financial Ruin From Natural Disasters
1 out 1 people found this review helpful

BEWARE, do not be a victim of mortgage fraud by HomeBridge Financial!

By Christine F.

,

Kennewick, WA

,

Jan 8, 2020
Verified Reviewer

I worked with loan officer Kendal Scott Becker NMLS #404622 for 65 days on my mortgage loan refinance. HomeBridge Financial and Kendal Becker DISAPPEARED on the day of closing! I am out $875.00 for a home appraisal, 30 years of interest at nearly 1% and several thousand dollars due to me. Do not become a victim of HomeBridge Financial mortgage fraud.

Bottom Line: No, I would not recommend this to a friend

---

1 out 1 people found this review helpful

Total hassle. Rates were not great. Loan reassigned at closing.

Rates were not great. We thought we did OK so we closed. Had to refinance because we found out we were charged much more than we should have been. At closing, we were sent account instructions to sign up.

Called them to help figure it out. They didn't have our loan at that office anymore. The woman gave us the number to the other HomeBridge office. Then those people said they didn't have it either. It had been reassigned again to NEW YORK. We are on the west coast. Why it reassigned 2x to rest on the east coast is beyond me. But further, the website is tricky. It splits all of your loan and payment details on separate tabs and pages.

So you can't just look at principal, taxes, escrow, and insurance on one page. Total headache. My old loan company at USAA was great. But for some reason, they approve you at a lowball amount. Then will refinance you later. It's kind of crazy too. Had to go elsewhere to get the house we wanted. Now moving off HomeBridge to get better interest rates and payments. Wish you could just get the best deal the first time, instead of the rigamarole.

Bottom Line: No, I would not recommend this to a friend

---

Advertisement

---

2 out 2 people found this review helpful

Headache is an understatement, GO ELSEWHERE

By Michael C.

,

Little Falls, NJ

,

Sep 4, 2019
Verified Reviewer

Horrible experience as a first time home buyer using HomeBridge. Purchased a Co-Op in NJ and unfortunately, HomeBridge was only one of two lenders accepted by the complex so I was stuck. I would not trust them, they will give you a rate quote much lower to get you in the door - your actual rate when the loan is underwritten will be much higher.

The start of the process was great but once it comes time to get into your loan the fees and lack of transparency are insane. $1300 loan application flat fee? Come on now - that's before you even reach the lawyer fees. Come closing, the law firm HomeBridge had representing them did not allow my title company to be there and said they would send a closing agent - they never did and my closing lasted an hour and a half (unheard of) - best is they were threatening for more lawyer fees if the closing lasted longer than 2 hours. ALL I CAN SAY IS STAY AWAY! Even both real estate agents, my lawyer, the seller's lawyer, and the Co-Op lawyer were amazed by how horrible the closing and the whole process had been handled. Never even was offered a refund on the $500 fee I had to pay to their lawyer that messed up the whole closing.

Bottom Line: No, I would not recommend this to a friend

---

3 out 3 people found this review helpful

Servicing loan

By James K.

,

Stockton, CA

,

Mar 4, 2019
Verified Reviewer

This is the most inept mortgage company I have ever had to deal with. Very difficult to communicate with by phone or online. I give this company a minus 10 stars. They change information all the time. If you want to pay by phone, you have to wait lengthy times for them to tell you all their new information first before you can do your own business.

Bottom Line: No, I would not recommend this to a friend

---

Advertisement

---

1 out 2 people found this review helpful

They have been great so far

By Ashli M.

,

Georgia

,

Jan 25, 2019
Verified Reviewer

They moved very quickly and gave us all the information up front what we needed to do. We haven't officially closed yet, but that is because we are waiting on the seller, not the loan company, they were great. The staff is always available for any questions we. They would call or email us a check how we were doing in the process. Their office was very clean, neat, and inviting. The staff was super friendly and knowledgeable. The loan process for a first-time buyer is usually really intimidating and scary, but the staff works well together, and the overall atmosphere in the office put us at ease. I have zero complaints this for, and I would recommend this to a friend.

Bottom Line: Yes, I would recommend this to a friend

---

5 out 6 people found this review helpful

The worst.

By Jessica W.

,

Hedgesville, WV

,

Aug 10, 2018
Verified Reviewer

When my husband lost his job, we contacted HomeBridge for options. They granted us a forbearance for six months. Fast forward a few months and they sent us a letter saying the forbearance was canceled and we had to pay all payments and fees from the forbearance period immediately and we are now in foreclosure. Nightmare.

Bottom Line: No, I would not recommend this to a friend

---

5 out 7 people found this review helpful

Crooks!

DO NOT do business with this bank. My sister and her disabled husband (purple heart army veteran) lost their house due to bank's fault for mixing up their paperwork. They went behind my sister's back and sold the house to someone else. Next thing she knows when she got home from work was an email from HomeBridge that her house was sold and she was given a 1-week eviction notice. On top of that, the bank screwed up my sister's good credit in this whole ordeal.

After over a year, and putting in all the blood and sweat into the property/house remodeling repairs, they were uprooted from the premises. Just like that.

These guys are ruthless and calculating. I will do everything I can to get the word out and find the person responsible for this, to be held liable for damages and to have that manager fired. I will not rest until he/she is fired and their licensed stripped. See how it feels to be "uprooted."

Bottom Line: No, I would not recommend this to a friend

---