Hubble Contacts
Claimed This company has claimed this profile, is getting alerted on any new customer reviews entering this page, and may engage in dialogue with its customers to address their matters.

Companies cannot pay money or provide goods in order to remove or alter customer reviews.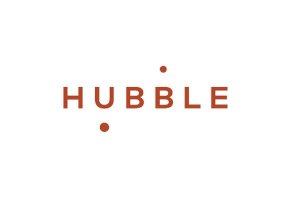 Hubble Contacts claims to save you time and money on your contacts with a simple subscription program. However, many experts don't recommend this style of lenses due to the potentially inferior material they are made from.
---
This company is actively collecting reviews from its customers. All reviews submitted are subject to moderation and approval to ensure they meet our

Review Guidelines

.

Great service!

By Tamara Z.

,

Ottawa, Ontario, Canada

,

Jul 29, 2020
Verified Reviewer

Overall Experience:

I'm using contacts for at least 10 years now and it's never been this easy as my last year with Hubble. I just get my contacts on the mail four times a year. I never run out or worry about solutions or containers! The contacts are of high quality and never irritate my eyes. My eyes feel happy!

And if you accumulated too much of contacts, you can pause the subscription with one phone call (I wish it would be possible to do online though).

Hubble Team, thank you for the amazing service.

Pros and Cons:

Doesn't irritate my eyes
Easy to use - no solutions or containers needed
Never run out
No "cons" were specified in this review

Bottom Line: Yes, I would recommend this to a friend

Aug 25, 2020

Hi, Tamara,

Thank you so much for your lovely and thorough review! We're so happy to hear that you are happy with our lenses, enjoying our subscription model and it's proving to be a much better option for you. I just want to let you know, Tamara that you have the option to pause shipments or manage your subscription on your online Hubble account. If you need some assistance please send us an email to help@hubblecontacts.com with the subject line "ATTN: HIGHYA" and I'll be happy to help.

Thank you and stay safe! :)

Best,

Sophia

---

Trying to unsubscribe

By Katorica H.

,

Nacogdoches, TX

,

Jul 29, 2020
Verified Reviewer

Length of Use: 6–12 months

Overall Experience:

I have tried to contact someone to unsubscribe me. You guys take 2 payments at a time sometimes. And my daughter does not Iike them. She says they give her a headache.

Pros and Cons:

Kept enough
Could not contact someone
Wanted to change prescription

Bottom Line: No, I would not recommend this to a friend

Aug 25, 2020

Hi, Katorica,

Thank you for taking the time to leave this review. I'm sorry to hear that you have had some trouble canceling your subscription and you are continuing to be charged. I'd like to look into this for you. I'll send you a DM, so that I can investigate further.

Thank you,

Sophia

---

Very pleased!

By Jessie A.

,

Aberdeen, SD

,

Jul 29, 2020
Verified Reviewer

Overall Experience:

They always show up at the same time every month. It's so much easier than having the hassle having to go and pick them up. I love Hubble!

Bottom Line: Yes, I would recommend this to a friend

Aug 12, 2020

Hi, Jessie,

Thank you so much for sharing your experience! I'm so happy to hear that you're loving the Hubble experience especially the subscription delivery system is working out so well for you, as picking up lenses from your optometrist can be a hassle! Thank you! :)

Best,

Cristy

---

Fantastic all around

By Ajay B.

,

Philadelphia, PA

,

Jul 29, 2020
Verified Reviewer

Overall Experience:

The lenses are comfortable and their shipping practices always ensure I'm never close to running out of lenses. Overall a great product and company.

Pros and Cons:

Comfort
Price
Shipping speed
No "cons" were specified in this review

Bottom Line: Yes, I would recommend this to a friend

Aug 12, 2020

Hi, Ajay,

Thanks for taking the time to write a review! We're so happy to hear that you're satisfied with our lenses and our shipping practices are so helpful for you. :)

Best,

Cristy

---

Advertisement

---

Worst company ever! Scam.

By Jill B.

,

Denver, CO

,

Jul 28, 2020
Verified Reviewer

Length of Use: Less than 3 months

Overall Experience:

RUN, don't walk, away from this company! They give you a $1 for 30 pairs of contacts. Before you even get the trial, which took 3 weeks to arrive, they charge you for $40 without your permission! They refuse to refund this money or allow you to return the contacts! THIS IS A SCAM!

Pros and Cons:

No "pros" were specified in this review
They lie
Contacts are the WORST
Terrible customer service

Bottom Line: No, I would not recommend this to a friend

Aug 12, 2020

Hi, Jill,

Thank you for taking the time to write your review and share your experience. I am sorry to hear that you are unsatisfied with our subscription model. Your second box is shipped out 16 days after you place the initial free order. This is to ensure that you do not run out of lenses before your next shipment arrives. You are able to view and edit your delivery schedule by logging into your Hubble account. We try to make this clear throughout the ordering process.

In reference to your refund request, I am sorry to inform you that since the package has already been shipped out prior to your cancellation call, we are unable to pull back the order and we don't accept return for refund. This was a general business decision made to help protect the safety regulations of our contacts since these are class II medical devices. However, you've successfully cancelled your subscription so rest assured there will be no more transactions or charges that will be made on this account moving forward.

Thank you for your patience and understanding!

Best,

Cristy

---

I love these contacts!

By Julianne G.

,

San Luis Obispo, CA

,

Jul 11, 2020
Verified Reviewer

Length of Use: 6–12 months

Overall Experience:

I didn't like keeping one pair of contacts for a whole month. My eyes are far more important than that. When I heard about daily contact lenses, I started looking around for an affordable brand. Hubble fits the bill, both in quality and price. I know I must sound like a commercial, but they really are that good. I forget I have them on, they are so comfortable. I also have control over how many I receive, or if I want to skip a month or more.

Pros and Cons:

Affordable
Comfortable
Durable
Sometimes one or two misfit contacts
Made from older (outdated) technology (materials)

Bottom Line: Yes, I would recommend this to a friend

Aug 6, 2020

Hi, Julianne,

Thanks so much for your honest review! Glad to hear you're enjoying our affordable prices, lenses, and convenient service.

Best,

Cristy

---

This is a scam

By Dina H.

,

Boston, MA

,

Jun 13, 2020
Verified Reviewer

Length of Use: Less than 3 months

Overall Experience:

This is a subscription service that you cannot cancel without being charged. I tried. The contacts are too thick to be wearable. They don't accept returns and they will charge you immediately, even if you contact them to cancel. This company is bad news and the products will damage your eyes.

Pros and Cons:

No "pros" were specified in this review
Will damage your eyes
Will charge you for product you cannot use
Horrible customer service; will make it very hard for you to cancel

Bottom Line: No, I would not recommend this to a friend

Jul 8, 2020

Hi Dina,

Thank you for taking the time to write your review and share your experience. I am sorry to hear that you are unsatisfied with our subscription model as well with our lenses. Your second box is shipped out 16 days after you place the initial free order. This is to ensure that you do not run out of lenses before your next shipment arrives. You are able to view and edit your delivery schedule by logging into your Hubble account. We try to make this clear throughout the ordering process. I've reached out to you via private message here in HighYa to find out more about what happened so that we can make this right.

Best,

Cristy

---

Easy and always on time

By J M.

,

Stowe, VT

,

May 21, 2020
Verified Reviewer

Overall Experience:

The contacts are great. I have never had any issues and they are comparable to name brand contacts. They always ship on time and I never have to worry about running out of contacts. The price is right too.

Bottom Line: Yes, I would recommend this to a friend

May 25, 2020

Hi, J,

Thank you so much for your awesome review! I'm glad to hear that you're enjoying our affordable prices and the subscription delivery system is working out so well for you. Happy to have you in the Hubble family :)

Best,

Sophia

---

Updated review

Update

By Michael M.

,

Chino Hills, CA

,

May 8, 2020
Verified Reviewer

Overall Experience:

Nice personal relations Hubble Contacts. Your company loves to sing the praises of your fine print. At this point, if Hubble Contacts still thinks they have kind regards from my mouth they have another review coming. Everyone I know will hear my story.

Bottom Line: No, I would not recommend this to a friend

Previous review
May 4, 2020

Be sure to cancel the monthly auto pay before they charge you $39 per eye a month

I felt like I got a deal for 30 days of disposable contacts for a dollar when I was buying them. However, it took them more than 15 days to get to me. Their comfort wasn't that great. I certainly wouldn't recommend them for their comfort. Furthermore, they do not offer a refund if the auto-pay goes through. Be sure to know when your day is otherwise you will be charged $39 per eye for disposable contacts.

May 6, 2020

Hi, Michael,

Thank you for taking the time to write your review. I'm sorry to hear that these lenses were not comfortable for you and the subscription charge came as a surprise to you. We try to make it clear that your first paid order is shipped out 16 days after you place the initial free order during the ordering process. You are able to view and edit your delivery schedule by logging into your Hubble account. You are able to view and edit your delivery schedule by logging into your Hubble account.

I can see that you've already canceled your subscription on April 30th. Rest assured, there will be no more transactions or charges that will be made on this account moving forward. If there's anything else I can do for you today, please let me know by sending an email to help@hubblecontacts.com with the subject line "ATTN: Highya". I'm here to help.

Best,

Sophia

(

read more

read less

...)

---

Could be better

By Teryn S.

,

Largo, FL

,

May 4, 2020
Verified Reviewer

Overall Experience:

I am a first-time contact user. Figured I would give Hubble a try. My eyes tend to sting after I put them in, and my eyes are usually goopy and gross if I sleep in them. They are nowhere near what I excepted.

And another con is that I have to call in to cancel my "subscription" when I should just be able to push a button. I don't have the time to sit on hold all day to cancel a $39.00 monthly charge for contacts I can't even use.

Bottom Line: No, I would not recommend this to a friend

May 6, 2020

Hi, Teryn,

Thank you for taking the time to write this review and share your experience. I'm sorry to hear that you are dissatisfied with our lenses and unhappy with our cancellation policy. Please be reminded that contact lenses must not be worn when sleeping.

I'd like to find out more about what happened - so we've reached out privately to discuss your account details from there.

Best,

Sophia

---

Overall Experience:

I first ordered Hubble Contacts because a friend recommended it to me. I did the 15-day $1 trial and right after a couple of days I signed up for a monthly prescription. I can't leave a 5-star review because to be honest I have not tried any other contacts so I can't compare, but I'm happy with these now.

Bottom Line: Yes, I would recommend this to a friend

Apr 29, 2020

Hi, Alejandra,

Thanks for taking the time to write a review! It's wonderful to hear that you're happy with our lenses. So glad to have you on board! :)

Best,

Sophia

---