Hum by Verizon Reviews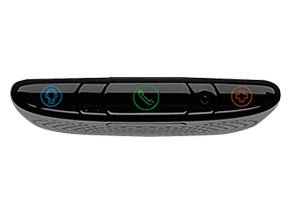 Hum by Verizon is a smart upgrade that attaches to your car's OBD-II port, providing benefits like diagnostic information and roadside and emergency assistance.
About Hum by Verizon
Smartphones. Tablets. TVs. Watches. Home automation.
Today, we're more connected than ever to the world around us. But despite the fact that we spend an average of 4.3 years behind the wheel over our lifetime, most of us aren't very "connected" to our cars.
But Hum by Verizon is out to change the situation. Promoted as a smart upgrade, it simply plugs into your car's OBD-II port and turns it into a safer, more connected car. How?
Mainly, by providing vehicle diagnostics (i.e., preventing breakdowns) and giving you access to faster roadside and emergency assistance. The upgraded HumX model can even act as a Wi-Fi hotspot. And all of this happens through Hum's Android and iOS apps.
Pretty cool, right? Now, just about anyone can drive smarter and safer. But the big questions are: How much value will Verizon's Hum provide? Is it worth the money? Are there better options out there?
Here, we'll provide a brief overview and walk you through some important considerations to keep in mind. Ultimately, everyone's needs are different, so we'll lay out the information and leave the final decision up to you.
First up: Just what is a "smart" device, anyway?
What Makes a "Smart" Vehicle?
When it comes to electronics, the word "smart" might make you think about some kind of artificial intelligence or futuristic technology. But the reality is a "smart" device is just "an electronic device, generally connected to other devices or networks via different wireless protocols such as Bluetooth, NFC, WiFi, 3G, etc., that can operate to some extent interactively and autonomously."
This means that many products you use every day are considered smart; obviously your phone and computer, but also home automation (lighting, heating and cooling, security, etc.), TVs, home appliances, and even cookware. And now, with devices like Hum, Verizon advertises that you can make your car smart, too.
But exactly how do Hum's smart features work? And more importantly, how do they benefit you and your family? Let's take a look.
A Brief Rundown of Hum's Key Features
Verizon's Hum system is comprised of three main parts:
OBD-II Reader – This small device plugs into your car's OBD-II (Onboard Diagnostic) port, which is what most mechanics use to run diagnostics on your car. Most vehicles 1996 and newer will work with Hum's OBD reader, but make sure to double check compatibility before placing your order.
Speaker – Hum's Bluetooth speaker clips directly to your visor and communicates between the OBD-II reader and your app. The speaker also allows you to talk hands-free when driving, and provides one-button access to help in the event of an emergency.
App – Available for Android and iOS devices, the Hum app provides access to diagnostics, reminders, and more.
Taken together, what benefits will all of Hum's technology provide? As we mentioned above, most of it relates to diagnostics and emergency assistance:
Vehicle Health & Maintenance Reminders
Verizon equipped Hum with easy-to-understand diagnostic updates, such as when a light appears on your dashboard, which are sent to your account on the Hum website. You can also receive diagnostic information via text, email, or on the Hum app.
According to the company, these "easy-to-understand alerts for hundreds of car issues" can "help you save money and avoid serious breakdowns."
And if you learn that your car needs work, you can use Hum's Mechanics Hotline to obtain personalized, unbiased advice and repair estimates from certified, independent mechanics.
In addition, Hum's maintenance reminders can help you remember important events, like oil changes and tire rotation, via text or email.
Roadside & Emergency Assistance
Using GPS, Hum gives you access to pinpoint roadside assistance provided by Signature Motor Club, Inc., who can quickly reach you in the event of an emergency.
Speaking of which, Hum will automatically call for emergency assistance if you've been involved in a collision. Or, you can simply press the button on your visor speaker for quick access to emergency services.
Important note: According to the Hum website, roadside service is limited to up to four "events" per year. For clarification, we contacted customer service and learned that this is per vehicle, not per account. Also, there are some important restrictions that might differ from your current roadside service provider (for example, they won't change a flat tire for you).
In addition to diagnostics and roadside assistance, Hum also can send your car's location to local law enforcement if it's stolen, as well as locate your parked car and send reminders to pay the parking meter. And the Safety Score can help you identify potentially risky habits related to factors like acceleration, speed, braking, and cornering.
Finally, you can use GPS to identify where your car is parked, as well as its last location; driving history (average miles traveled, idle time, average miles per gallon, speed, etc.), which can be filtered by day, week, month or year; and customizable speed and boundary alerts.
HumX vs. Hum: What's the Main Benefit?
Compared to the standard system, HumX's silver speaker also acts as a Wi-Fi hotspot, which allows you to connect up to 10 devices at any one time and provides access to streaming music, movies, and so forth.
Regardless of device type, anyone in the vehicle can connect to your hotspot, as long as they have your network name/SSID and the password.
How Does Hum by Verizon Stack Up?
Let's take a closer look at some of Hum's closest competitors.
OnStar & RemoteLink
What it is: The granddaddy of vehicle connectivity, OnStar has been around since 1996 and is built directly into many General Motors vehicles (i.e., it's permanent hardware that can't be removed).
How it compares: Perhaps the biggest distinction is that OnStar's hardware is permanent, while the Hum system is removable. So if you don't have a GM vehicle, or if you do, but it doesn't feature OnStar connectivity, you're out of luck.
From a services standpoint, OnStar offers roadside and emergency assistance, security, mobile connectivity, an interactive app, and diagnostics. Like Hum, OnStar also provides turn-by-turn navigation, and can even work as a Wi-Fi hotspot. Although OnStar's security features seem to be more robust, including remote ignition block and stolen vehicle slowdown.
What it costs: As far as price, OnStar customers will generally pay a lot more than with Hum (we'll talk specifically about Hum's cost in the next section), depending on the package you choose. And if you want Wi-Fi access, you'll have to pay even more for a data plan.
Automatic App & Adapter
What it is: From a hardware perspective, the Automatic Adapter is similar to Hum's OBD-II's connectivity, which gathers information about driving habits and can provide insightful diagnostics. This information is sent via Bluetooth to your phone, and can also be viewed on your online dashboard.
How it compares: As with Hum, Automatic can diagnose minor problems, such as a check engine light, locate your parked car, provide emergency assistance, and connect to your phone via an Android or iOS app.
However, Automatic's emergency services are only provided in the event of a collision, so there's no formal roadside assistance. You also won't gain access to a mechanics hotline, and because there's no speaker (it's an ODB-II device only), this means there's also no hands-free talking.
But you will get real-time feedback that can help you improve your driving habits and save gas, a web dashboard with other data such as trips and trends, and access to many other third-party apps outside of Automatic that can further expand the possibilities.
What it costs: Automatic customers will pay only a one-time fee of $99 for the dongle and app, but there are no ongoing costs after that.
Vinli Connected Car System
What it is: By acting as a 4G LTE Wi-Fi hotspot, Vinli is an OBD-II dongle that provides access to thousands of third-party apps that can improve your driving, help you maintain your vehicle, keep you safe, and even keep you entertained. Vinli is another newcomer to the car connectivity marketplace, as their Indiegogo crowdfunding campaign ended in August 2015.
How it compares: Instead of featuring built-in services like OnStar and Automatic, Vinli offers access to specialized apps (many more than Automatic), which then provide benefits. Unfortunately, Vinli doesn't offer any information about these apps on their website, without first opening an account.
On the upside, though, if any third-party developer can create an app for Vinli, the possibilities might seem endless. This alone could keep Vinli useful for a long time to come.
What it costs: How much you'll pay for each Vinli device depends on the number you buy (one, two, or four), although there are no monthly fees. As with OnStar though, you will need to sign up for a data plan in order to gain internet access.
Other OBD-II Dongles
Although the above products are arguably Hum's biggest competition, they're by no means your only options.
To see what we mean, type the term "OBD-II dongle" into your favorite search engine, and you'll be met with thousands of results. These devices are even so common that you'll probably find a couple of options at local automotive stores.
Granted, most of these are for diagnostics only, and rarely feature apps, Bluetooth connectivity, or Wi-Fi access. But on the flip side, many can be purchased for $30 or less.
Compared to all these other options, how much will you pay for Hum?
Hum by Verizon: Upfront & Subscription Costs
If you agree to a two-year contract, Hum's standard model will cost you a one-time equipment fee of $29.99, a one-time activation fee ranging between $20, and $40, as well as a $10 monthly subscription (plus taxes and fees).
Along with your subscription, the website indicates you'll gain access to "hundreds of local coupons and discounts for retailers, auto service providers, restaurants and much more. Plus, an online booking tool to help you save on hotels, flights, and cruises."
The HumX system is priced slightly higher, with a $150 retail equipment price ($99 with a two-year subscription, or $6.25 per month). You'll also have a $20-$40 activation fee, a $15 subscription fee, plus taxes and other fees.
As far as data usage for the HumX model, the website FAQ reports that you can add Hum to your existing data plan, which will draw from your monthly allowance. If you don't want to sign up for a plan, your initial purchase will include 1GB of data, with additional gigabytes available for purchase as needed at $10 each.
Per FAQ: Hum comes with a limited lifetime equipment replacement warranty for as long as you continuously have a subscription to the service.
Per FAQ: If you purchased your Hum System from hum.com, a Verizon Wireless retail location or verizonwireless.com, you can return Hum at any time within 14 days of purchase and receive a full refund. If you choose to return Hum after the 14-day return period, you may be subject to an Early Termination Fee (ETF).
According to Hum's Terms of Service (TOS), you'll have 14 days from the date of purchase to decide whether or not it's right for you, although you'll need to return your equipment within 30 days of requesting cancellation. Note: The FAQ indicates that if you purchase and return your equipment in-store, you could be assessed a $35 restocking fee.
Outside of the first 14 days, you could be subject to an early termination fee of up to $120. Here's how the Terms explains it:
"If you cancel Service after the 14 day cancellation period, or we cancel it in accordance with this Agreement, during your Subscription Commitment, you will have to pay an ETF. The ETF for a two-year Subscription Commitment equals $120 and will be reduced by $0.1664 for each day of the Subscription Commitment that you fulfill (i.e., a reduction of approximately $5 per month)."
If you'd like to request a return or have questions, Hum's customer service department can be reached at (800) 711-5800.
Now, what's everyone saying about Hum? Are they happy with the services? Do they think the monthly cost is worth it?
Hum by Verizon User Reviews
PC Magazine received a hands-on demonstration of Hum's capabilities back in August 2015, although this only related to its diagnostic feature.
The author mentioned that from an aesthetics standpoint, Hum's visor-mounted speaker was very similar to the OnStar system, but noted that it "is much more focused on maintenance and roadside assistance, with very little emphasis on general information or entertainment arrangements, like OnStar's concierge service."
Ultimately, they concluded, "It's not as feature-filled as OnStar, but it doesn't try to be, and it could be an economical alternative to the more prominent service for users who simply want assistance, maintenance, and security without the extra convenience features."
Similarly (although it doesn't appear that they tested an actual unit), Digital Trends noted:
"The hardware is free, but Verizon requires those interested to pony up $15 each month. That'll add up to $180 per year, which can't currently be part of an existing Verizon plan. Sure, you'll have a top-notch call center to reach out to, but how often would they need to be contacted for customers to justify the price?"
Remember this, because we'll come back around to it in a second.
Outside of these, most of the other reviews we encountered during our research parroted Verizon's press release from August, but didn't provide any additional insight.
But what about Hum's emergency services? This is provided by a third-party company named Signature Motor Club, Inc., which is the same one that provides roadside assistance to AARP members.
Signature's online customer reputation seemed mixed, with dozens of complaints on Consumer Affairs, most of which seemed to reference poor service. Granted, this could be considered relatively low based on the number of customers enrolled in Signature's services.
We've covered a lot of ground about Verizon's Hum dongle, including its features, pricing, competition, and customer reputation. Now, let's bring it home and help you decide if it's right for you.
How Can You Decide If Hum by Verizon Is Right for You?
As with most products (but perhaps especially with electronics and other gadgets), the right ODB-II system for you depends on your specific needs. So when you're comparing Hum (and the more recent HumX) against the competition, here are some important questions to ask yourself:
Are you more interested in low (or no) upfront costs, or avoiding recurring monthly fees?
Is Wi-Fi access important to you? If it is, remember that this will add to your monthly costs, even if the system itself doesn't come with any recurring fees.
Are you OK with being limited to the company's app, or do you want the freedom to explore other third-party apps?
What's your ultimate goal? Are you more focused on entertainment, or on diagnostics and safety?
If you're interested in diagnostics, will you realistically put this information to use (such as changing your driving habits to save gas, actively using the information to prevent more expensive repairs, etc.)?
If you're interested in safety, how many times have you used roadside assistance in the past? If it's rarely (or never), the lower costs associated with other roadside/emergency assistance programs might provide a better value.
Ultimately, only you can answer these questions. But based on everything we've provided here, you can now make an informed decision about whether or not Hum by Verizon is right for you. And if you need to contact the company directly for even more information, we found their staff to be pleasant and knowledgeable.
What did you think about Verizon's Hum system? What did you purchase it for? And did it deliver? Tell us about it by leaving a review below!
Big piece of junk

By Juan O.

,

Jacksonville, FL

,

Feb 6, 2020
Verified Reviewer

I do not recommend this device, it ruined my car computer, after showing what was received by dealer to Hum, they refused to pay it, said they're not responsible. It cost me the get the computer of my car working. $400 to get my car back working condition.

Bottom Line: No, I would not recommend this to a friend

---

Free trial isn't free

By Nancy M.

,

Washington Township, NJ

,

Dec 27, 2019
Verified Reviewer

Went to the Verizon Wireless store to replace my cell phone. The salesperson offered a free trial of Hum. Said I didn't need it, I have AAA. He found a way to lower my wireless bill. He emphasized that it was a free trial and I could bring it back any time within the next 30 days. I accepted the free trial.

I didn't drive my car until a couple of days later. I was doing errands in my Subaru (with the Eyesight package) when all of the warning lights came on and the safety technology turned off. Called the dealership and was told to remove the device. Went back to the Verizon Wireless store and asked the same salesperson to remove it from my car. His demeanor changed which lead me to think that salespeople get some type of added incentive. I went back home and returned with the original box. After lots of his pushing and my persistent "No," he reluctantly canceled the Hum.

Have not had any warning lights come on or problems with my safety technology since the Hum device was removed.

Received my wireless bill. Had a $10 charge for a phone line for the Hum and a $120 early termination fee for the Hum device that I didn't want and returned a week later. I'm fighting this.

According to my invoice, the list price of a Hum is $150. I'm paying $120 for a device that Verizon is reselling, maybe multiple times.

Either the salesperson or Verizon is misusing the phrase "free trial."

In my opinion, it wasn't worth having for free. Would not recommend it to anyone.

Bottom Line: No, I would not recommend this to a friend

---

Advertisement

---

Waste of money and harmful to your car

By Daniel B.

,

Coconut Creek, FL

,

Dec 12, 2019
Verified Reviewer

I got two Hum systems from Verizon for our cars in March 2018. The systems worked intermittently. Both were replaced at different times due to failure after hours and days of BS in the phone back and forth with Verizon and Hum. Now after having 2 dead batteries on a 2018 Subaru, the car dealer service dept is recommending we not use the Gym as it messes with the car's electrical system. If you have a newer car, chances are it came with some kind of system that does all the stuff Hum is supposed to do without wrecking your car. Do yourself a favor and activate or subscribe to that. Much better. I am over Him. I just paid $150 to terminate early in both. Never again!

Bottom Line: No, I would not recommend this to a friend

---

Don't recommend this junk

By Jim W.

,

Seward, NE

,

Dec 7, 2019
Verified Reviewer

I have two of these for my vehicles and all it does is beep every 15 minutes and never registered mileage. They sent one replacement and that did not work either. My 2000 Crown Vic nor my 2010 Escape. I will not pay to return defective units and waiting for someone to sue Verizon for their unethical cancellation and return policy. Would like a state attorney general, consumer protection, FTC and FCC, and any politician involved to make this unethical contract void.

Bottom Line: No, I would not recommend this to a friend

---

Advertisement

---

Throw the dice

By Darrell B.

,

New Orleans, LA

,

Dec 7, 2019
Verified Reviewer

I was persuaded to get a Hum because I spend a lot of time in my car, and the thought of WiFi sounded great. When it didn't work, I took it back to the store. Verizon said to call Hum. Hum said to call Verizon. The store said that I had signed a contract for 2 years, so I couldn't turn in my paperweight. After nearly 2 years, Verizon sent me another Hum. I called Verizon, and at first they tried to gaslight me into thinking I ordered it. Then, they told me it was free. When I said I wanted to return it anyway, they sent me an envelope without a mailing label or address to send it to. When I complained about this, they offered me a credit LESS TERMINATION FEE. But go ahead and try it, because the new model MIGHT WORK.

Bottom Line: No, I would not recommend this to a friend

---

Junk

By Robert S.

,

New Jersey

,

Nov 23, 2019
Verified Reviewer

Doesn't work. Have had numerous issues with Hum. When I contact customer service it's always the same. Unplug the device and plug back in. It doesn't work. Doesn't correctly track my vehicle. Waste of money.

Bottom Line: No, I would not recommend this to a friend

---

Bad customer care

By Walter A.

,

Jewett, OH

,

Nov 22, 2019
Verified Reviewer

I had to talk to four of your technical people today I started at 4 pm and didn't get an answer up to 6 pm. and then I hung up and I went on the internet and I finally figure it out myself how to fix it. If you're thinking about using the Hum please don't. The people don't back it up, there's no service with it, and these people just don't care. And another thing is they tell you they are recording your phone call but guess what, you're not allowed to record them. And if you are, they hang up on you, that's so they can cover themselves when they're lying to you. What a joke.

Bottom Line: No, I would not recommend this to a friend

---

Piece of junk

By Richard O.

,

Huron, OH

,

Nov 15, 2019
Verified Reviewer

We purchased Hum for our daughter's car. Being a new driver (age 16) we fell for all the claims of safety, security, and piece of mind.

For the first year, or so, the unit seemed to work flawlessly. We were already considering purchasing a second unit for whatever car our youngest daughter may drive when she turns 16. We even considered ones for both of our cars. Can't put a price on safety, right?

About 18 months into our contract Hum alerted us to a battery issue with our daughters car. I took it in and had the battery checked. Yep! The battery was faulty. This thing is great. But wait...

Just over 3 years, right about when our youngest would start driving, our oldest got in an accident IN the car with Hum installed on July 12, 2019. This accident was very serious, with massive front end damage to the vehicle and 4 out of the 6 airbags deployed.

Fortunately, our daughter wasn't seriously hurt, but Hum never worked as it was supposed to. We were told that Hum would contact the driver and send EMS/Fire/Police if no response from within the car.

Our daughter never heard anything from Hum. Hum never summoned any safety services. Our daughter had to search for her phone and call 911 herself. On July 22, 2019 I called Hum to inquire, and share my complete dissatisfaction. I was told by the representative that they would research this and they were escalating this to a special department. I should expect a response within 48 hours.

Fast forward two months later and several calls for answers with no response. I was looking at new phones inside a Verizon store. I shared my dismay with Hum. While in the store the rep called Hum. The answer was they tried calling me several times on my cell, but I never answered. I called BS immediately stating no calls from Hum, no messages, NOTHING. I then asked the rep if they tried calling multiple times that must mean they have an answer. When asked what the answer was I was told they would have to reopen the incident and research it again. Yep, you guessed it! I would hear something in about 48 hours. That was around 9/21/19.

Since then I have called and spoke with Edgar from Hum. He was less than understanding and spent more time pointing out that the rep in the store provided me a 1 (ONE) month credit for Hum because of my problems. He had the nerve to tell me he considered my case closed since I accepted a monetary fix.

HELLO! The rep offered. Why would I not accept? When did I ever agree to stop questioning why my daughters' health and safety were at risk all the time Hum gave us some false sense of security? He agreed to check with the engineers after he confirmed he saw no comments on why Hum didn't work from the 3-4 other claims to check. What about the claims they tried to call me multiple times to tell me the outcome of their investigation. NOPE, not a darn thing. That was on October 4.

On October 31 I again called looking to speak with Edgar to find out why he hasn't called me back in the 48 hours as promised. I spoke with Jerry, who said Edgar wasn't in yet. I spoke with Jerry, describing the whole incident. He shared my concern and promised I would hear something soon. He promised he would leave a message with Edgar and I would get answers. It is now 11/13/19, and I still have gotten no return call.

Edgar also promised a refund of 1 year (yes, ONE whole year of service) credited to my Verizon bill starting on the next bill cycle. Our bill just cycled, and I will be very surprised if I actually get what is promised.

So, unlike most people on this website that shared accident alerts on vehicles that were clearly never damaged we have the exact opposite problem. Our 18-year-old daughter was in an accident and had to summon help herself. We thank God every day she, and the other driver, were not hurt seriously. Thankfully she was able to contact safety services, but there is no record of any alert from Hum as promised.

As a matter of fact, during all these calls to Hum I pointed out the car was still showing as parked at the exact location the accident happened. I pointed out the unit was firmly seated in the OBD reader under the dash, and the whole car, including the hands free calling had power until the fire department cut the battery cables.

So, my suggestion is, please don't waste your time, money, and peace of mind on a system that doesn't seem to work as promised. If that isn't bad enough, the customer service sucks as they don't seem to follow through on any promises made to come to a swift resolution. Remember, her accident was on 7/12/19, and it is now 11/13/19. My first call to Hum was on 7/22/19 and still NO explanation.

Do you want to waste your money on a false sense of security? I don't. Service was cancelled 2 months ago.

Bottom Line: No, I would not recommend this to a friend

---

You have been scammed

By David P.

,

McMinnville, OR

,

Nov 11, 2019
Verified Reviewer

I purchased HUM and after 6 months they finally got it working. Seems there were recalls that HUM did not notify their customers. After HUM (with Verizon help) got me a working model and got it working (it took 6 months), they pushed an "Upgrade" of the firmware. It seems that the upgrade added Google Assistant to the system software. The hook being unless you set up Google assistant you CANNOT use the hands-free option (the main reason for me to order the HUM). As usual the HUM tech support is useless unless you ask the tech something covered in their checklist.

Verizon has sold me something I cannot use for what I ordered it for!

Bottom Line: No, I would not recommend this to a friend

---

A total ripoff and they NEVER stop charging you!

By Lisa W.

,

Jacksonville, FL

,

Nov 7, 2019
Verified Reviewer

What a total ripoff! The Hum device caused 187 faults (as diagnosed by BMW dealer, to whom I had to pay to tow the car because ripoff Hum never got a tow truck to me, their dimwits on the hotline put me on hold for 40 minutes, oh and their defective website was down).

I canceled this "service" TWO FRIGGIN' YEARS AGO AND YET THEY STILL KEEP CHARGING ME! Even their report last week indicated that I had not used this useless piece of crap in 560 days. Time for class action lawsuit. Oh, and I am canceling my decades-long Verizon Wireless service because they are sponsoring this scam.

Bottom Line: No, I would not recommend this to a friend

---

Worst piece of junk ever!

By David S.

,

Omaha, NE

,

Oct 19, 2019
Verified Reviewer

This thing has never worked since day one about blew up my transmission and dropped my gas mileage by 9 miles a gallon, only had it on for 8 hours and could never make it work right. Verizon acts like they have not heard any complaints but yet I'm reading them all the time. Anyway, I would not even recommend this to my enemies, let alone a friend.

Bottom Line: No, I would not recommend this to a friend

---