Hush & Hush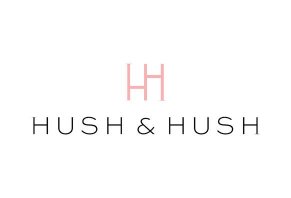 Hush & Hush is a brand of luxury nutraceuticals meant to keep your skin, hair, and energy levels at their best so that you can combat classic signs of aging and continue feeling your best.
Hush & Hush Review: Are These Nutraceuticals Worth It?
What Is Hush & Hush?
Hush & Hush is a luxury brand of nutraceuticals designed to keep you at your healthiest throughout every aspect of the aging process.
The company states online that their supplemental products are the culmination of 15 years of cellular and nutritional research dedicated to understanding what happens biologically as you grow older.
Each formulation is designed to boost the body's natural defenses and self-regenerative powers through proprietary blends of vitamins, herbs, and botanical ingredients.
The brand was developed by Dr. Marc Ronert and Janna Ronert, the founders of Image Skincare. Their inspiration was the struggle to find healthy supplements formulated without additives or synthetic or filler ingredients.
It's their view that their supplements are one of the best ways to improve hair health, combat the effects of aging, and help you sleep better.
Does this make sense? We'll explore those topics, below.
How Does Hush & Hush Work?
At the time of writing, Hush & Hush sold three products on their website, including another that will be released soon. Each product is a daily supplement formulated with a range of natural and botanical ingredients.
The company website claims that they only source ingredients with robust clinical data on their effectiveness and that each supplement is free of gelatin, artificial flavoring and coloring in order to make them the 'purest vitamins available.'
Hush & Hush states that their products combat the aging process by stopping your body from oxidizing. In their words, this occurs when molecules lose electrons to each other, resulting in the formation of free radicals.
These molecules contribute to a host of health problems and play a significant role in the aging process.
So what causes molecules to give up their electrons? Hush & Hush blames several factors, including high blood sugar, smoking, stress, eating processed foods, sun damage, and too little sleep.
They state that a healthy body can use antioxidants to keep these substances under control by zapping free radicals when they form. This restores the molecules to their original shape and removes oxidative stress.
While many foods contain antioxidants naturally, Hush & Hush states you might struggle to take in as many as you need to combat aging. That's why their supplements contain numerous natural sources of antioxidants from a variety of sources.
Beyond antioxidants, Hush & Hush attributes the success of their products to their nutraceutical properties. But what's a nutraceutical? We'll explore that next.
What Is a Nutraceutical?
According to MedicineNet, a nutraceutical is a food or food-derived product that claims to have specific health benefits. The term is a combination of "nutrition" and "pharmaceutical," and implies using food as medicine.
Common examples include 'superfoods' like blueberries, sweet potatoes, and salmon that are considered to have above average amounts of vitamins, minerals, and other nutrients.
It's important to realize that there's no official consensus for what compounds qualify as nutraceuticals. Arthritis Research and Therapy states that the term has no regulatory definition and isn't recognized by the U.S. Food and Drug Administration.
As the word is typically used for marketing, you shouldn't put too much stock in its presence in brand materials.
Hush & Hush Product Line
At the time of writing, Hush & Hush offered the following products for sale on their website:
PlantYourDay (coming soon)
This chocolate-flavored, plant-based vegan protein powder contains a blend of super greens, protein, fiber, antioxidants, and vitamins that are formulated to give you long-lasting energy when you're in a rush.
Each container contains 12 servings and can be blended into a shake for a quick breakfast or post-workout recovery drink. To serve, mix one scoop in eight ounces of milk of your choice and drink chilled.
TimeCapsule ($75, $60/month with subscription)
This anti-aging nutraceutical contains a blend of purported youth-preserving ingredients, including a bioavailable blend of antioxidants, amino acids, and vitamins designed to rebalance your body, minimize aging evidence, and prevent future damage from sun damage and other environmental factors.
You'll receive 60 tablets (30 servings) per container. While the company states that the supplement offers both internal and external benefits, they suggest you still use other sun protection.
DeeplyRooted ($85, $68/month with subscription)
Designed to give you thicker, faster-growing hair, this supplement claims to give your scalp the perfect foundation for healthier hair while strengthening strands that are weak, damaged, or otherwise underperforming.
The company states that it takes a holistic approach to hair health with an ingredients list that contains vitamins, amino acids, and botanical extracts that are designed to promote scalp health, defend against hair loss, and restore life to thinning, aging hair for both men and women.
You'll receive 120 capsules per order, equal to 30 servings. While Hush & Hush states that the supplement is effective alone, they suggest pairing it with TimeCapsule for greater efficacy.
MindYourMind ($65, $52/month with subscription)
This supplement purportedly promotes better sleep with a blend of botanicals that work to reduce stress and racing thoughts to help you rest more easily.
Each capsule contains a blend of proven sleep aids like holy basil leaf, valerian root, and tryptophan (no melatonin) to get you sleeping quickly without undesirable side effects the next morning.
You should start feeling a sense of relaxation 20-60 minutes after taking a dose and should fall asleep soon after. Each canister comes with 60 capsules, and the company suggests taking up to two each night before bedtime, taking care not to have more than two within 24 hours.
Hush & Hush claims that the secret to their products is the 24-hour cycle that benefits customers who purchase all four.
By their recommendation, you would begin the morning with PlantYourDay in a healthy smoothie and then take TimeCapsule mid-morning as a protection against environmental damage.
DeeplyRooted works synergistically with TimeCapsule and should be taken soon after, while MindYourMind is a sleep aid best taken in the evening for restful sleep.
Hush & Hush Ingredients
Each Hush & Hush product contains a broad range of vitamins, nutrients, and other botanical elements that the company classifies as nutraceuticals.
Most of these compounds are considered essential for health, and the recommended serving size for each product will exceed your recommended daily requirements for many categories.
One thing we noticed is that every product contains at least one proprietary blend of ingredients, and they often included the supplement's active ingredients.
This is noteworthy because proprietary blends don't disclose how much of any specific component they contain. That makes it hard to know whether you're actually taking enough to experience effects from them.
Return Policy
The company's terms and conditions state that they don't accept returns or exchanges for most items purchased through the website, especially for trial kits, samples, or items sold as final sale.
It's possible to request returns for products purchased in stores if you take them back to the original location. You can request returns for incorrect orders or products damaged during shipping if you contact the company within 48 hours of arrival.
The Bottom Line: Should You Try Hush & Hush?
Having looked through the facts, do we think it makes sense to take Hush & Hush supplements? We couldn't find any independent customer reviews of these products, so we'll have to use other parameters to see whether they are worth it.
One thing to keep in mind is price. Hush & Hush makes it clear their supplements work better when taken together, and a monthly supply of each will cost you between $180–$225, not counting the PlantYourDay protein shake. That totals $6–$7.50 a day, which may be more than you want to spend on supplements.
This company is clearly targeting a luxury-minded audience, so the price may seem reasonable compared to other anti-aging measures.
That begs the question of whether supplements like these are actually effective for improving your health. There's a lot of hype surrounding these products that they can't always deliver on.
Likewise, it's possible to get much of the same nutrients from eating a well-rounded diet that contains ample amounts of whole foods.
We also have some concerns that many of Hush & Hush's ingredients fall under the category of proprietary mixes, which makes it hard for us to weigh in on whether they contain enough to be valid for what they promise.
Regardless, there's only so much that antioxidants can do to slow down the aging process.
If you're still not sure what kind of supplements to consider, we suggest continuing the research process with our comprehensive guide to hair, nail, and skin supplements.