Immuse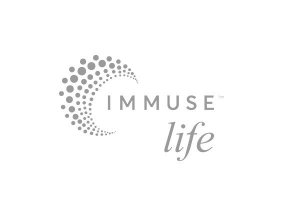 Immuse is a dietary supplement designed to boost your immune system by strengthening it with supportive peptides meant to restore it to full functioning.
Immuse Review: Benefits, Ingredients, Safety, and More
What Is Immuse?
Immuse is a brand of supplements designed to support healthy immune system functioning. Their signature product contains a proprietary blend of immune-system regulating peptides, vitamins, and minerals that are formulated to help your system fight off daily stressors that test your immunity.
The brand began because founder Fabrizio Acquaviva dealt with debilitating health problems throughout his early adult life. After he realized that the medications he was taking were compromising his health even more, Acquaviva looked towards natural remedies instead.
Immuse's formula is the result of the blend of natural, essential peptides he found made a major difference for his health. If you take two capsules per day, the brand claims that you will give your immune system what it needs to repair itself and work as nature intended.
But is there any substance to Immuse's claims about your immune system? We'll make that the focus of the following article.
What Are the Benefits of Taking Immuse?
According to the product website, the primary goal of Immuse is to bring your body back to optimal functioning. It claims that modern life puts unprecedented stress on our immune system through too much processed food and environmental pollution.
As most people don't follow diets that are giving them enough nutrition to maintain a healthy immune system, they suggest that taking Immuse supplements can replenish your depleted nutrient levels.
In this way, they state you can give your body the natural healing agents necessary to maintain proper immune functioning.
Peptides, included in the proprietary mix, are considered the key ingredient in Immuse. These are small proteins that are used to build white blood cells, enzymes, and hormones necessary for a well-functioning immune system.
The company website states that their small size prevents them from breaking down during digestion, so they instead enter the bloodstream.
There, they purportedly promote biological responses like preventing cell damage, initiating internal repair projects, and preventing the development of disease. This purportedly leads to better health, a stronger immune response, more energy, rebalanced hormones, and healthier skin, nails, and hair—all without triggering adverse side effects.
Immuse Ingredients
The Immuse website listed the full ingredients within its supplements, which includes a proprietary blend of peptides as well as antioxidants, vitamins, and minerals.
Below is the dosage information for these ingredients and their purported benefits. Unless otherwise specified, all our research came from ConsumerLabs, a leading resource for independent test results for health and nutrition products.
All ingredient amounts are given for a daily serving size of two capsules.
Immuse Proprietary Blend (610 mg)
This blend includes essential peptides, resveratrol, and L-Lysine. The company sources their peptides from pig spleen and liver cells, two organs that play an essential role in immune system regulation by fighting off foreign invaders like pathogenic viruses and bacteria.
Lysine is an amino acid that some research suggests can prevent flare-ups of conditions like cold sores of genital herpes, which can be symptoms of a suppressed immune system.
Resveratrol, found in red grape skin, is a polyphenol that acts as an antioxidant to protect your body from free radical damage. According to WebMD, this compound has gained attention for its potential anti-aging effects, which include reducing your risk of cancer, Alzheimer's, and heart disease.
Vitamin D (400 IU)
Acting as both a vitamin and a hormone, vitamin D is produced by your body when it's exposed to sunlight. There's evidence that taking vitamin D supplements in conjunction with calcium can prevent and treat osteoporosis, but other purported benefits have little supporting evidence.
Vitamin B1 (1.5mg)
Also known as thiamin, vitamin B1 is used by every cell in the body to make ATP, the body's primary energy-carrying molecule. Deficiency in thiamin is rare, but it can lead to impaired function. Early evidence through observational studies shows that thiamin may work to improve the immune system to the point it slows down the progression of AIDS and raises the overall survival rate.
Vitamin C (100mg)
This famous antioxidant neutralizes free radicals to reduce the amount of damage they can cause. There's evidence that taking vitamin C will reduce cold symptoms and shorten the length of your illness, though it doesn't work to prevent it altogether.
Vitamin B2 (1.7mg)
More commonly called riboflavin, this essential nutrient is also responsible for ATP production, as well as to process amino acids and fats so the body can use them. It's a proposed treatment for HIV infection and is often used as a performance enhancer for athletes, though there's less evidence of its effectiveness.
Vitamin B3 (20 mg)
Niacin (vitamin B3) is important for general health because it keeps cholesterol levels in check and reduces instances of hardening arteries in some people.
Vitamin B6 (2 mg)
Vitamin B6 is essential for making proteins and hormones. Deficiencies (which are common) contribute to less white blood cell production, which consequently weakens your immune system.
Folate (400 mcg)
This form of B vitamin is crucial for cell division, and keeping your levels high reduces your risk of heart disease, developing certain cancers, and prevents many birth defects.
Vitamin B12 (6 mcg)
Also called cobalamin, vitamin B12 is required for neural cell activity and reducing your risk of heart disease. There's also evidence it may work as a treatment for HIV, carpal tunnel syndrome, and the skin condition vitiligo.
Biotin (300 mcg)
Commonly touted as a treatment for healthier hair and nails, biotin supports metabolic functioning and is vital for the health of women who are pregnant or nursing.
Vitamin B5 (10mg)
Known as pantothenic acid, vitamin B5 is used by the body to make proteins and metabolize fats and carbohydrates. It's used in supplement form to fight stress as well as reduce the symptoms of rheumatoid arthritis and boost athletic performance.
Zinc (15 mg)
Zinc is a mineral commonly used to regulate immune functioning. It stimulates the activity of more than 100 enzymes, and keeping your levels high may lower your risk of getting sick.
Are Immuse Ingredients Safe and Effective?
According to Immuse, all the compounds used in their supplements are sourced from quality-assured ingredients and are safe for consumption. The brand states that it is unlikely Immuse ingredients will interact with other pharmaceutical products and that it doesn't show any evidence of causing unpleasant side effects.
The website shares that Immuse is safe to combine with other dietary supplements, though it provides a full day's amount of vitamin C, vitamin D, vitamin B1, vitamin B2, vitamin B3, vitamin B6, folic acid, vitamin B12, biotin, vitamin B5 and zinc so other supplementation may not be necessary.
But, beyond fulfilling your daily nutritional requirements, is there evidence that Immuse will directly improve your immune system?
That proof is somewhat harder to find. We learned from Harvard Health and Pharmacy Times that the idea of "boosting" your immune system is a bit of a misnomer. That's partly because it's a complex system with numerous interacting pieces, and determining the point of weakness isn't easy.
While supplements can be considered a convenient way to help out your immune system if your diet needs some help, it's almost always better to go directly to food for your nutritional needs.
Immuse Cost
At the time of writing, Immuse is only sold through the company website. It's offered as a monthly subscription that comes with 60 capsules (enough for 30 days) for $39.99. Your first month is free when you first sign up, and each month will be billed after.
Regarding the company cancellation policy, you can contact them through email at customersupport@immuse.com to cancel your subscription at any time. The company also offers full refunds for unopened products returned within 30 days of ordering.
The Immuse website also highlights the brand's connection with Global Empowerment Mission (GEM), a nonprofit that provides critical disaster relief around the world. Immuse donates a portion of all product sales to their mission.
The Bottom Line: Should You Try Immuse?
To pull this into perspective, do we think Immuse is a smart buy? There isn't much in the ingredients list to suggest this supplement could be harmful, and each serving includes your daily quota for numerous health-promoting nutrients.
However, that's not to say that taking in extra nutrients will aid your immune system. The research we found about the benefits of each ingredient was scant on the effects for your immune system beyond claims that it can slow down auto-immune diseases like HIV.
Dr. Cathy Gonzales, a health care provider and nutrition expert at MD Diet, challenges whether most adults will benefit from extra supplementation.
"If you're already eating a healthy diet, taking a multivitamin won't make much of a difference. They are really only needed if your diet lacks certain essential nutrients that a multivitamin would be able to supplement," Gonzales told us. "Furthermore, multivitamins can only provide isolated vitamins and minerals, whereas healthy food provides a full range of nutrients, fiber, and other important substances that can benefit your health."
We've touched on the topic of the benefits of taking supplements before, so check out our beginners guide here.
Our final takeaway? Immuse lacks compelling evidence and customer reviews that show it makes a significant difference for your immune system.
There's little reason to think taking this product will hurt—especially if you have major nutrient deficiencies—but we believe you are likely to get equal or greater benefits from following a healthy diet instead.
» Recommended Reading: Best Grains, Fruits, and Vegetables That Improve Digestion
Excellent supplement

I am a Physician with a combination of immune problems; BEHCETS, SLE, SJOGRENS, and Primary Immune Deficiency. I believed in mainstream medicines but this product is impressive, actually is not as expensive either. I disagree with the opinion of Dr. Cathy Gonzales cited in this article since patients with Autoimmune disorders they have different nutritional needs. I invite anyone to read the book the Inflammation Syndrome by Jack Challem and this book was a lifesaver. We are not trained in allopathic or nutritional medicine but honestly instead of arguing we should learn - ex. in India only 3% of the population has RA, WHY? High use of turmeric in their diet.

Bottom Line: Yes, I would recommend this to a friend

---

Advertisement

---