InfinitiKloud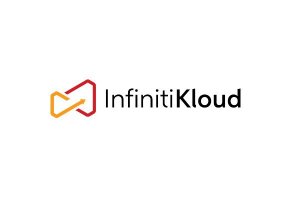 While the InfinitiKloud is a unique looking USB drive, it's high price tag and small storage space compared to cheaper mainstream options lead us to believe there are better options.
InfinitiKloud Review: Is It Worth It or Just Hype?
InfinitiKloud is a USB thumb drive that emphasizes its ability to backup and store your data so you won't lose that data if your computer dies or is stolen.
The device's marketing focuses on the fact that everything is automatic via built-in software that makes automatic data back-up as simple as a few clicks.
While interesting, the concept of a USB drive and automatic backup isn't original. Therefore, we've put this device under the scrutiny of our research to tell you if it's worth buying.
We'll present our results in this review by telling you how the device works, the advantages and disadvantages of USB storage compared to cloud storage, InfinitiKloud's cost and return policy and a conclusion covering the device's pros and cons, as well as what some alternatives might be.
How the InfinitiKloud Works: Set-Up and Back-Up
This USB drive can store up to 64 GB of information. It functions just like other drives. When you open the box, you'll see a flashy red case. Plug the drive into the USB slot of your computer.
Click on the drive icon that appears on your desktop. When you do this, InfinitiKloud will walk you through the steps to set up your drive to do automatic backups of your computer.
You'll set a schedule for the backups to occur and choose which files you want to back up. You may want to only back up sensitive financial information or all of your photos. Either way, you'll have the option of choosing what to back up.
Once you have this set, you'll need to ensure your USB drive is plugged into your computer at backup time. The drive will follow the schedule you set until you change that schedule.
InfinitiKloud works with Mac and PC machines. It uses the standard USB B connection you're probably used to but also comes with a USB C adapter for newer computers. You can use this adapter to back up phones with USB C ports, too.
As you consider a device like this, it's important to know that what distinguishes it from other USB drives is that it has its own built-in backup software. Most drives don't have this.
However, this has its disadvantages. Namely, you're using the backup software of an obscure online company as opposed to trusted names like Google, whose Drive feature you can download to your computer and use drag-and-drop to move files onto your drive.
USB Storage vs. Cloud Storage: Safety, Longevity, and Cost
Our reference to Google Drive brings to light the two main options in storing information: device-based and cloud-based.
Safety
Devices like an InfinitiKloud USB stick or an external hard drive from brands like Seagate and Western Digital allow you to plug in and backup your data.
All the information you want to store is on a physical device, which means it can't be hacked as easily as cloud storage, which stores all your information on a company's servers via platforms like Google Drive or Dropbox.
In that sense, physical drives are safer simply because you could move sensitive information to them, delete that information off your computer and nobody would be able to access that information if they didn't have your device.
On the other hand, cloud storage has the advantage of simplicity. There are no devices to plug in. There is no worry about having to keep track of your device or causing damage to it.
Longevity
Furthermore, if you're using an external hard drive that isn't solid-state (meaning it uses moving parts), the consensus among tech websites is that the drive will die in two to five years, depending on how much you use it. A USB stick like the InfinitiKloud could last at least 10 years.
Cloud storage eliminates that danger. Even if your computer breaks, your information is safe because it's not stored on any of your physical devices.
Cost
The final consideration here is cost. The InfinitiKloud costs $49.99 for a single device and up to $129.95 for four devices.
If you wanted to backup your information to Google Drive, you'd want to pay for 100 GB of storage, which costs $1.99 a month or $11.88 per year.
When comparing the cost of a USB stick versus cloud storage, you have to take into account the speed of technology.
While owning a USB drive for 10 years would be more cost-efficient than paying for Google Drive, the technology may be obsolete by the time the tenth year rolls around.
InfinitiKloud Cost and Return Policy
At the time of publishing, you could buy one of these USB drives with the built-in backup software for as little as $49.99 (one drive) and as much as $129.95 (four drives).
You'll pay $8.95 in shipping for one drive, a cost that seems excessive to us considering how small and lightweight the device is.
InfinitiKloud has a separate website for an upgraded version of its 64GB drive. The upgraded version is a 128GB drive with USB 3.0 compatibility, which provides faster data transfer rates than the 64GB version. The 128GB drive costs $89.99 at DFYDaily.com, or $98.99 on Amazon.
InfinitiKloud says that they cover their USB drives with a 30-day guarantee. If you aren't happy with the device, you can send it back in the original packaging within 30 days for a free refund, minus what you paid to ship the drive to you and to ship it to the company.
You'll pay to ship the device to the company's California address, which brings your total shipping costs for the purchase and the return to more than $10. The company will provide the return address when you contact them about a refund.
To start your return, you can call (855) 622-2097 or email the company at support@infinitikloud.com.
InfinitKloud Customer Reviews
At the time of publishing, the device had 40 customer reviews on Amazon for an average of 3.4 stars. The majority of these reviews came from verified purchases.
Reviews were split between five stars (57% of the reviews) and one star (39%) with a lone four-star rating.
Reviewers fell into two camps: either they loved the ease and convenience of the InfinitiKloud or they complained that it didn't work, the backup software was clunky, or that it crashed their computer.
This split-opinion trend among reviewers is a concern considering that cheaper the USB drives from Best Buy that we highlight in the next section have decidedly positive reviews.
The Bottom Line: Is the InfinitiKloud a Legitimate Storage Option?
After analyzing the cost of this device, its benefits (physical storage) and drawbacks (could become obsolete, expensive), we believe that it is overpriced for what it offers.
We say this because a quick check of Best Buy's USB drives reveals the following highly-rated options:
PNY Elite Turbo Attache 4 128GB: $17.99
SanDisk Cruzer 128GB: $19.99
Western Digital Easystore 128GB: $39.99
What you see here are three USB drives with twice the storage capacity as the InfinitiKloud at, in the case of the PNY and SanDisk, more than half the price. Each of these devices has at least 1,000 reviews and an average rating of at least 4.6 stars.
Because USB drives are so widely available and affordable, we don't see any reason to select the MyInifinitiKloud over the three drives we listed.
However, you don't have the luxury of backup software installed on the drive, which is InfinitiKloud's main advantage.
That being said, PCWorld's 2019 Windows backup software rankings include two free products: Aomei Backupper Standard 4 and Paragon Backup & Recovery 16 Free Edition.
Apple computers have fewer free options largely because Apple machines come with a pre-installed backup program called Time Machine.
If you're bargain driven and don't want to spend $49.99 on InfinitiKloud, our advice is to purchase a drive from PNY or SanDisk and, for Windows users, and use free backup software from Aomei or Paragon.
---
The company sucks!

By Ella S.

,

Yuma, AZ

,

Aug 3, 2020
Verified Reviewer

Length of Use: 3–6 months

Overall Experience:

I decided I did not want this product, because they said there was going to be a delay in shipment. I spoke to them on the phone and they could not give me a timeline for shipment. Next, before the InfinitiKloud even arrived, the took both payments out of my PayPal account. I've gone back and forth with them since February 28, 2020, did everything they asked, but NO REFUND YET! It's now 8/01/2020!

Pros and Cons:

No "pros" were specified in this review
They're liars!
No integrity!
Do not follow the rules to their own contracts!

Bottom Line: No, I would not recommend this to a friend

---

Ordered but NOT delivered after 4 weeks!

By Sam S.

,

United Kingdom

,

Aug 3, 2020
Verified Reviewer

Overall Experience:

No commutation about delivery. It was not stated delivery would take long. They are still trying to take orders. Deliver your backorders.

Pros and Cons:

No "pros" were specified in this review
Delivery time
No communication

Bottom Line: No, I would not recommend this to a friend

---

Advertisement

---

Unit locked, cannot use it, cannot reach company via phone, email, or internet

By Steven M.

,

Bethesda, MD

,

Jul 22, 2020
Verified Reviewer

Length of Use: 3–6 months

Overall Experience:

Awful. Unit frozen, cannot use it. Cannot reach the company by any method. Tried to reach the company by phone, email, and internet without results!

Pros and Cons:

No "pros" were specified in this review
No response of any kind

Bottom Line: No, I would not recommend this to a friend

---

Don't buy!

By J. W.

,

Nevada

,

Jul 22, 2020
Verified Reviewer

Length of Use: Less than 3 months

Overall Experience:

The InfinitiKloud is a POS. I bought in March 2020 to ensure transfer from Windows 7 to Windows 10. It didn't arrive for 3 months. Then, when I tried it the first time, a pop-up message told me to update and I clicked "later". It erased ALL the Windows software from the device. It didn't work at all. There is NO support for this product regardless of what phone number you call.

Pros and Cons:

No "pros" were specified in this review
Extremely poor customer service
No support

Bottom Line: No, I would not recommend this to a friend

---

Advertisement

---

Does not open after downloading. I probably would change my rating if it opens?

By Bill H.

,

Welland, Ontario, Canada

,

Jul 21, 2020
Verified Reviewer

Length of Use: Less than 3 months

Overall Experience:

I bought 3 of them because of the good online reviews. I inserted one of my InfinitiKloud USD's and it downloaded fast as advertised.

However, once downloaded I cannot open it.

I have contacted InfinitiKloud Support at info@infinitikloudofficial.com as shown on their webpage 3 TIMES without a response.

So I am very disappointed as I thought this would solve my storage problem.

Pros and Cons:

Their promise
Their support is not responsive after 3 emails
The delivery of my order was very late, which they said was because of COVID

Bottom Line: No, I would not recommend this to a friend

---

Bad product doesn't work

By Graham T.

,

Lancashire, England

,

Jul 13, 2020
Verified Reviewer

Length of Use: 6–12 months

Overall Experience:

I purchased a 28G stick originally and it worked fine but I decided I needed more capacity. I then purchased a 128G stick. Due to the Coronavirus I never got round to testing it. Now after 3 months I have decided to back my photos up but the stick just does not work at all. Judging by the reviews it has been a foolish purchase and it will be a waste of time complaining to the company.

Pros and Cons:

The product advertising
The product
The product instructions are very unclear
In hindsight, judging by reviews they are con merchants

Bottom Line: No, I would not recommend this to a friend

---

Do not buy, it does not work. I received a replacement, which also did not work.

By William T.

,

British Columbia, Canada

,

Jul 8, 2020
Verified Reviewer

Length of Use: 3–6 months

Overall Experience:

Very poor product, useless, AS WAS REPLACEMENT.

Access to customer service was fair but results not good. I would not recommend the product at all. Please beware of this product. POOR, POOR, POOR.

Pros and Cons:

No "pros" were specified in this review
Product did not work

Bottom Line: No, I would not recommend this to a friend

---

Beware, rubbish

By Peter C.

,

Fife, Scotland

,

Jul 3, 2020
Verified Reviewer

Length of Use: Less than 3 months

Overall Experience:

I purchased InfiniKloud SD one month ago. Used it once and next time it would not open as purchased, now MacBook will not recognize it is even attached. I have a 2019 MacBook Pro running Catalina.

I tried to contact the supplier via the customer service address given but the mail was returned by "Mac Mailer" does not exist.

So wasted £70 odd quid on a rubbish company.

BEWARE OF THIS COMANY AND PRODUCT.

Pros and Cons:

No "pros" were specified in this review
The product does not work as described
You cannot contact them
What you see is not what you get

Bottom Line: No, I would not recommend this to a friend

---

Worked not as advertised

By Dieter R.

,

Denver, CO

,

Jul 2, 2020
Verified Reviewer

Length of Use: Less than 3 months

Overall Experience:

The first one did not work at all. I send it back and received a new one.

I used the Custom Backup option and selected photos and documents only. InfinitiKloud says it takes minutes to back up my files - it took four hours.

When I tried to "view my files" option, it showed numerous folders with undescriptive code numbers. The first folder I opened contained the GIMP software, the next one was empty, the third one showed one photo.

Since I saw no Documents or Photo folder I gave up.

Pros and Cons:

No "pros" were specified in this review
Product did not perform as advertised

Bottom Line: No, I would not recommend this to a friend

---

Do not waste your money

By Lesley T.

,

Canterbury, United Kingdom

,

Jun 10, 2020
Verified Reviewer

Length of Use: Less than 3 months

Overall Experience:

Having purchased a USB stick from this company I feel really ripped off. It doesn't work. Needs an activation code, emailed and rung to get some help. No answer to repeated emails and only a recorded message on the phone. Also as has been mentioned, paid through PayPal and the payment went through without me completing all details. BEWARE.

Bottom Line: No, I would not recommend this to a friend

---

Rip-off company

By Pagan M.

,

Fairhope, AL

,

Jun 8, 2020
Verified Reviewer

Length of Use: Less than 3 months

Overall Experience:

The InfinitiKloud stick only worked for two months. When using the stick it offered an update, which crashed the stick. I'm locked out of all of the info that I had put on the stick. It took two months for customer service to respond. I gave them extra time due to the pandemic. I received one reply that was very unsatisfactory. I sent a reply and never heard back after sending multiple emails for 6 weeks. I'm now trying to let everyone know not to purchase. If you have an InfinitiKloud stick please back up with something else or you could very well lose your data.

Pros and Cons:

Good first impression
Terrible Customer Service
Phone number buried and when called never answered

Bottom Line: No, I would not recommend this to a friend

---