Insight Timer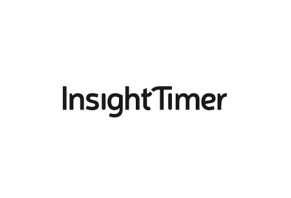 Insight Timer is a meditation app that lets you access thousands of free guided meditations, lectures, and a customizable meditation timer to cultivate a consistent practice.
Insight Timer Review: Is It the Right Meditation App for You?
What Is Insight Timer?
Insight Timer is a meditation app that offers more than 20,000 free guided meditations, courses, and lectures taught by the top meditation experts, and a customizable timer for structuring your own practice.
The app claims that its central goal is to make meditation accessible to everyone without putting key features behind a paywall. It states on the Insight Timer website that it offers the largest free library of guided meditations on the planet and that it is the most used meditation app available.
Software developer Brad Fullmer created this meditation app in 2010 and sold it to Insight Networks in 2015.
Since then, the app has grown to encompass a global community of meditators and teachers while introducing premium options like courses, daily meditations with opportunities to interact with the instructor after, and more playback features. It's the goal of the app to offer free quality content for meditators while still creating a business model that can financially support the teachers who put their meditations on the platform.
Should you download Insight Timer and add meditation to your daily routine? We'll talk through some of the practice's benefits here and divulge whether Insight Timer is a good option for cultivating a practice.
How Does Insight Timer Work?
At the time of writing, a free account through Insight Timer gives you access to most of what the app offers. This includes thousands of guided meditations, music tracks, and ambient sounds as well as an online profile that tracks your session history.
It's also possible to interact with the greater Insight Timer community by following your favorite teachers, joining thousands of discussion groups, and friending and chatting with different meditators.
Free Customized Meditation Sessions
The Insight Timer website states that their free timer is where most meditating on the site takes place. This feature allows you to create your own meditation session using the following customization options:
Duration
Music
Nature sounds
Option for interval bells at various points throughout the meditation
It's possible to save your preferred settings as presets for easy access for future sessions.
Guided Meditations
Insight Timer's guided meditations make up the majority of its content. You can search through the classes by topic, length, instructor, and style of meditation.
They range in length from 45 seconds to more than 90 minutes, though most are about 10-20 minutes. Popular topics include sleep aids, morning focus, stress relief, self-confidence, and gratitude, and you can explore a variety of meditation styles, including Buddhist mindfulness, Kundalini yoga, walking meditations, breathing meditations, Vipassana, and more.
If you are a meditation expert, it's possible to upload your own guided meditations or related content to the platform. Insight Timer makes it clear you retain ownership of everything you contribute and can take it down at any time.
You can make money off this content, as the company uses the revenue from paid subscriptions to pay out monthly commissions based on total play count (75%) and teacher engagement (25%). Insight Timer pays teachers every thirty days through PayPal once their total comes to over $10.
Paid Courses
Insight Timer offers hundreds of multi-day courses for premium subscribers, as well as a few free options about the basics of meditation.
Most of these courses last between 7–30 days and take less than thirty minutes a session.
Topics include "Mastering Mindfulness at Work" to "The Energetics of Success & Manifestation," "Finding Clarity Through Mantras," "Tools for Your Shamanic Journey" and many more.
Premium Account Cost and Features
At the time of writing, it's possible to use Insight Timer for free or to sign up for a premium account for $10 per month or $60 for an annual subscription. Upgrading to premium gives you access to several additional features, including the following:
Ability to download classes for offline listening
Access to The Daily Insight, a new meditation a day that you can customize by length and that gives you access to a teacher classroom to discuss it with the teacher and participants after
Access to all courses
Night Mode settings
High-quality audio and an advanced audio player that lets you fast forward and rewind in sessions (non-premium users can only pause classes)
You can sign up for premium at any time through the app, and it will be charged to your Google Play or Apple Store account.
This subscription will auto-renew unless you turn it off at least 24 hours before the end of the current pay period. Upon cancellation, refunds aren't provided for unused portions of your term.
Analysis of Customer Reviews
We looked at online reviews of Insight Timer on a variety of platforms to see whether users like the app. From what we found on the official Facebook page and the Google Play and Apple App store, that answer is a resounding yes.
Across all three platforms, Insight Timer ranked above 4.7 stars after hundreds of reviews. We read dozens of comments from people who said the app helped them establish a consistent meditation habit even after they had tried and failed with other methods.
Many reported that they found the courses and lectures to be incredible resources and that they appreciated the app's detailed search features that helped them find the right meditation for their mood.
Others noted that the free timer was the best meditation timer they had ever used and that they appreciated the variety of music and bell sounds it offered.
What was interesting to us was that we read many positive reviews from health professionals and even meditation experts who stated that they personally used the app every day and regularly recommended it to their clients.
The only negative comments we noticed came from people who thought the app's interface was slightly clunky compared to the competition and that they wished there were more ways to organize their bookmarked classes.
Overall, though, both free and premium users seemed satisfied with the service, and many mentioned they had used it close to daily for years.
Insight Timer vs. Headspace and Calm
Insight Timer is far from the only meditation app available today. Other popular options include Headspace and Calm. Let's look at some of the most significant distinguishing factors between them.
Also founded in 2010, Headspace is another meditation app designed to help you establish a regular habit. One key difference is that it has only one teacher—founder Andy Puddicombe—and it offers hundreds, rather than thousands, of meditation sessions.
However, many people believe the production quality of Headspace meditations is higher than those on Insight Timer, and that they tend to offer a more cohesive message about meditation and its benefits. That's because they come from the perspective of a single teacher rather than being representative of dozens of styles and techniques.
Headspace also offers unique "sleepcasts" which are narrated journeys through sleep-inducing landscapes that are remixed daily to ensure you always enjoy a different experience. You can only access a small amount of Headspace content for free, as the rest is available only through a monthly ($12.99) or annual ($95.88) membership.
Calm is another popular meditation app. You can access about 25 meditations for free, as well as a seven-day beginner's course on learning how to meditate. The rest of the content is available for a $59.99 annual subscription and includes hundreds of meditation sessions that range from 3 to 25 minutes.
A new 10-minute meditation, called a Daily Calm, is added each day, and the app offers more than 30 forms of music and ambient sound for use during a personal meditation session. You can also choose from more than 100 sleep stories, dozens of seven and 21-day programs, and breathing exercises for relaxation.
So which app should you choose? Both Calm and Headspace offer fewer meditations and related content than Insight Timer, both in their free and premium versions.
However, these apps might have an advantage because they only provide their own meditations rather than allowing meditation teachers across the world to upload content. This creates a consistency in style and approach with their meditations that you might not find with Insight Timer.
In other words, you might have to weed through a lot of teachers you don't love on Insight Timer before you find ones that resonate with you, while it should be easy to discern whether you like the style of Calm and Headspace after taking just one or two sessions through their free versions.
However, this can be a negative if you're looking to expand your practice later. Susan Petang, a certified mindful lifestyle and stress management coach, told us that she found Headspace annoying the longer she used it because the meditations became too intrusive and didn't leave her space to create her own practice.
That leads us to the point that both Calm and Headspace apps lack a personalized meditation timer as is offered with Insight Timer. That's the app's most used feature and available without a subscription fee, so that's an important consideration when deciding.
The Bottom Line: Can You Learn to Meditate with the Insight Timer App?
According to Wade Brill, a life coach and mindfulness facilitator through UCLA's Semel Institute for Neuroscience and Human Behavior, there are clear benefits to consistent meditation practice. Those benefits include managing anxiety, practicing mindful eating, managing emotions, feeling more present, and cultivating a greater sense of connection to the rest of the world.
Even those who have been taught to meditate through traditional methods might find benefits from using an app. Sheila Tucker is a licensed therapist and owner of Hilton Head-based Heart, Mind & Soul Counseling. She learned how to meditate from monks and shamans, but she told us that she personally uses Insight Timer and recommends it to her clients.
"I've enjoyed the diversity of meditations with Insight Timer, as well as their timer option," she told us. "With all of their options, there's hardly a good enough excuse to not meditate."
Corey Ferriera, a meditation practitioner for over 14 years, also agrees that using an app can benefit a meditation practice.
"There's a common idea among practitioners that with enough experience you won't need an app to meditate, but I think not only are these apps very useful for beginners, but they can also be very useful for experienced users to help deepen their practice," he told us.
Overall, we sense little snobbery from traditional meditation experts towards apps. Rather, they view them as a way to both develop the habit and then glean more benefits from it.
For that reason, we fully recommend downloading Insight Timer and giving it a try. There aren't any reported negatives to meditating, and you don't have to get locked into a free trial or monthly subscription to use the app.