Instant Checkmate
Claimed This company has claimed this profile, is getting alerted on any new customer reviews entering this page, and may engage in dialogue with its customers to address their matters.

Companies cannot pay money or provide goods in order to remove or alter customer reviews.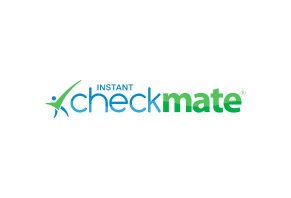 Instant Checkmate is an online public records aggregate company that makes it possible to look up publicly available information on anyone in the United States.
Instant Checkmate Review: Is It Legit or Just Hype?
Instant Checkmate is an online public records search service that promises to let you search anyone in the United States and pull up detailed information on them.
It's designed to help you reconnect with lost contacts and to identify any red flags in those around you.
The site claims to operate by aggregating public records such as arrest records, addresses, census data, and social media accounts. It then presents this information in comprehensive reports.
Instant Checkmate doesn't offer true background reports. Rather, this site and all similar ones pull information from the public domain. What you're paying for is the convenience of getting all this information in one place.
Should you sign up? I'll go through the details of what you can expect, along with my assessment of whether this service is worth it.
Pros and Cons
Easy to browse and navigate the site
Information is often more accurate than similar sites
Detailed sexual offender reports
Report information sorted in clear categories for easy searching
All information is publicly available for free elsewhere
Confusing pricing strategies
Reports may be inaccurate
Some customers struggled to cancel their accounts
You can't legally act on the information you learn
Details and Features
Instant Checkmate makes it simple to search anyone in the United States by name, location, phone number, or email address.
Here's a summary of the information you'll get, depending on your search:
Background Report: Search based on the person's name, gender, and location to learn their date of birth, current contact information, location history, potential relatives, criminal record, DEA licenses, and more.

Reverse Phone Lookup: Seach any 10 digit phone number to learn information such as the owner's full name, phone information, age, gender, job history, location history, and social media profiles.

Email Report: Search any email to learn information such as the owner's full name, online aliases, location history, employment history, social media profiles, possible connections, and more.
As with all public records services, Instant Checkmate is meant to be used to look up publicly available information on people like your family members, new neighbors, friends you lost contact with, and more.
However, it's strictly prohibited to use any of the information in ways that go against the Fair Credit Reporting Act:
Pre-employment background checks
Screen any household workers
Assign or terminate leases
Assess individuals for professional services
Determine qualifications for educational programs or grants
Make credit or insurance eligibility decisions
It's also against the site's terms of service to the information to stalk, blackmail, or otherwise harass the person in the report.
My Experience Using Instant Checkmate
I started using Instant Checkmate by searching myself by first and last name and current location. I was asked to confirm my age and relationship to my husband before getting a preview of my report.
This included my full name (including maiden name), age, possible relatives, and locations. Three out of six locations were correct for me, as were five out of the 14 listed "relatives."
Once I confirmed this was me, Instant Checkmate began loading my full report, asking me questions along the way related to my potential criminal history, social media accounts, and more.
I also needed to confirm I wouldn't use the report's information in discriminatory ways.
After approximately ten minutes of loading time, I reached a screen where I could activate my account to unlock the report. At this stage, I was finally shown the pricing information. Two plans were offered:
One-month of unlimited reports: $34.78/month
Three months of unlimited reports: $83.47 ($27.82/month)
Here's an insider tip—if you stay on the payment screen long enough, Instant Checkmate may offer you a five-day full access trial membership for $1. Unless you cancel before the end of the trial, you'll then be enrolled at $34.78/month.
Upon signing up, I was immediately shown an offer to download my report as a PDF. The small font at the bottom of the screen indicates this would be a one-time $2.99 administration charge—sneaky! You can skip this step if not interested.
Looking at Instant Checkmate Reports
Finally, I was ready to see my report. It began with my full name, age, date of birth, and current Facebook profile picture—all accurate so far.
Next came my educational and professional background information, which was clearly pulled directly from my public LinkedIn profile.
The site displayed two phone numbers and emails associated with me, 50% of which were accurate. This accuracy level stayed consistent for my known addresses as well, as three out of five were accurate.
My criminal records section came up blank, as did the finances section, which covers bankruptcies, liens, judgments, evictions, and UCC filings.
The social section pulled up my Facebook, LinkedIn, and Pinterest profile, though not my Instagram, personal blog, or other places where I spend more time online. I also wasn't linked to any businesses or licenses, although my home was a listed asset.
Overall, this report seemed comprehensive at first glance because of all the sections it contained, but many were blank, inaccurate, or included only obscure information that wasn't necessarily valuable.
Someone searching me could have discovered where I lived and would have a 50% chance of contacting me through the correct email or phone number, but they would have learned little else about me that couldn't be found on my Facebook or LinkedIn account.
And in many cases—as with my probable relatives—the information was completely inaccurate.
This level of accuracy seems consistent for most accounts, as I found similar results when I searched my spouse, friends, and family members.
Instant Checkmate often had correct information listed, but it was sandwiched with details that were out of date or totally wrong.
In a few cases, the report completely omitted businesses owned by my friends and relatives that had come up on other background check services I've used.
It was also hit or miss on reporting traffic violations.
Pricing and How to Cancel Your Membership
Here's a detailed look at Instant Checkmate's different pricing options and what's included with them:
| | 5-Day Trial | Monthly Membership | Three-Month Membership | Reverse Phone Search Membership | Reverse Email Search Membership |
| --- | --- | --- | --- | --- | --- |
| Cost | $1 | $34.78 per month | $27.82 per month ($83.47 total) | $4.99 per month | $7.99 per month |
| Basic Background Check | Yes | Yes | Yes | No | No |
| Location Search | Yes | Yes | Yes | No | No |
| Reverse Phone Lookup | No | No | No | Yes | No |
| Email Search | No | No | No | No | Yes |
All Instant Checkmate purchases enroll you in a membership (recurring subscription).
You can cancel your membership at any time from your Membership Settings page or by contacting the company directly at (800) 222-8985.
There is also an option to purchase a Premium Background Report for $19.99 per person.
This gives you supplemental data beyond the standard report that may include information on the person's civil judgments, corporate affiliations, voter registration, hunting/fishing permits, tax liens, foreclosures, and more.
These purchases are non-refundable.
Analysis of Customer Reviews
More than 500 Instant Checkmate users have left reviews on our website, that average out to 3.4-stars. Here are the main takeaways:
Common Compliments:
Site is simple to use
Easy to track down pertinent information
Works well for reconnecting with people you lost touch with
More detailed information than competitors
Common Complaints:
Occasionally inaccurate information, including false criminal records
Some people received charges after canceling their membership, had to cancel their credit cards
Some people struggled to pull their personal information off the site
Popular Alternatives to Instant Checkmate
There are several other popular public information services available, including Truthfinder, SpyFly, and BeenVerified. Here's how they compare:
| | Instant Checkmate | Truthfinder | SpyFly | BeenVerified |
| --- | --- | --- | --- | --- |
| Monthly Subscription Cost | $34.78 | $27.78 | $29.97 | $26.89 |
| Trial Cost | $1 for five days | $1 for five days | $2 for seven days | NA |
| HighYa Review Average | 3.4-stars, 62% recommend | 3.8-stars, 73% recommend | 2.0-stars, 31% recommend | 1.3-stars, 5% recommend |
| Sex Offender Information | Detailed reports include photos and current location | Tells you if offenders are nearby | Possible to search for offenders by address or zip code | Possible to search for offenders by address or zip code |
Of these four sites, Truthfinder and Instant Checkmate have the best online reviews on HighYa. Many customers found both of these sites to be easy to navigate, though they often found the information to be incorrect.
When I did a personal search on Instant Checkmate and TruthFinder, I found Instant Checkmate shared more comprehensive information about my career and educational background, and that the site had the most up-to-date contact information for me.
It also listed fewer incorrect addresses and social media profiles (though there were still plenty!).
SpyFly and BeenVerified earned a less positive response from HighYa reviews. Some common complaints included that the information within the reports was extremely inaccurate and outdated and that the monthly subscription costs were too expensive to be worthwhile.
Others wrote that they were continuously billed for these services even after they had canceled their subscription.
A public records search company can't take the place of a traditional background check, and even the best services only earn mediocre reviews from users.
However, Instant Checkmate and Truthfinder both have higher reviews and share more detailed information in the reports.
Based on my personal experience of using these platforms, I believe that Instant Checkmate has the edge when it comes to accuracy.
The Bottom Line
As far as public records search services go, Instant Checkmate seems to stand out from the competition.
It's easy to sign up for the service and navigate the site, and the $1 five-day free trial offer will likely give you enough time to learn what you need to know.
My personal experience and an analysis of customer reviews also show that this service seems to have a slight edge over the others regarding accuracy and relevancy.
However, Instant Checkmate (and all similar services) shouldn't be confused for a traditional background check.
The information this site provides is all publicly available, and there's no guarantee that it is accurate. It's also illegal to act on these results as if they were from a verified background check service.
Instant Checkmate makes sense for anyone who wants to reconnect with lost friends or family members, verify information about online dates, learn more about a neighborhood before moving in, or see whether there are sex offenders nearby.
The online phone and email lookup can also be used as a way to avoid scams.
However, the service isn't suited for anyone who wants to perform employment or tenant screening or who wants to make other decisions about eligibility for scholarships, credit, or insurance policies.
Here's my advice. Start your background search process on Google.
Searching someone's full name, location, and emails or phone numbers can pull up a lot of public domain information similar to what you'd get in a standard Instant Checkmate report.
If you want to expand your search after that, then it's time to consider signing up for a membership.
Frequently Asked Questions
Is Instant Checkmate Legit?
Yes. Public records search services, like Instant Checkmate, only display information that is in the public domain. The company makes no guarantee about the accuracy of the information it displays.
Is Instant Checkmate free?
No. Monthly subscriptions start at $27.82, though a $1 five-day free trial is available.
Is Instant Checkmate a Recurring Subscription?
Yes. The subscription can be canceled at any time.
How Do You Cancel Your Subscription?
Cancel your membership online through the Membership Settings page or by calling the company at (800) 222-8985.
Can You Remove Your Personal Information from Instant Checkmate?
Yes. Instant Checkmate allows all subscribers to remove specific information or their full profile from the database.
You can start by searching for your name and finding your profile. Once you do, you can select the report you want to be removed. You will then receive an email asking you to confirm this decision. If you approve it, Instant Checkmate will delete your profile within 48 hours.
Note that this doesn't remove your information from the databases that Instant Checkmate pulled it from. You also might need to make multiple requests to customer service before all your personal information is removed.
Does Instant Checkmate Notify the Person You Are Searching For?
No, all searches are anonymous and those being searched are not aware that the process is taking place.
---
This company is actively collecting reviews from its customers. All reviews submitted are subject to moderation and approval to ensure they meet our

Review Guidelines

.

Overall Experience:

So Google put their website as the first result when I searched for a place I can check my driving record. Put my name in, selected where I live, gave them my DISPOSABLE EMAIL.

Then there're endless progress bars. They are so fake.

If you need that much time to get information from various sources and compile them for real, dude you should fire your programmer; I can code better and I'm not even a programmer.

And then after about eternity, they said they've done it and I should pay them. Nope, you are so bad and I can smell it from over the internet.

But then the spam folder of my email EXPLODED. Checked the headers of them. Yep, all of the spams use the DISPOSABLE EMAIL I told them.

Sure they sell customer emails on the side for some extra cash. Thank goodness I dodged a bullet.

If you love your life, stay clear of this horrible website.

Bottom Line: No, I would not recommend this to a friend

---

Got Spam?

By Anonette

,

Jul 15, 2016
Verified Reviewer

Overall Experience:

As a sort of joke, I wanted to look up someone. Whitepages was being a jerk and begging for money I don't have, so I tried Instant Checkmate. I never signed up for a paid plan, since I'm broke, but I did unfortunately gave them my email.

That was a bad move.

Since I did, every day after I've been getting spam emails from God knows where, about vVagra and "my secret message".

Don't pay for this website. Don't bother even using it. Maybe check for others.

And DO NOT give it your email. They probably sell it.

Bottom Line: No, I would not recommend this to a friend

---

Automatically billed

Denver, CO

,

Jun 10, 2016
Verified Reviewer

Overall Experience:

I only wanted it for one month to look up two people. I paid the one month price. At the end of the month they billed me again for a month! I searched and searched before I paid my money to make sure I wasn't signed up for more than one month, I could find nothing saying I would be automatically billed for another month.

I recommend they state clearly that the customer will be billed automatically no matter what plan they sign up for.

I sent a message to cancel my subscription and filed a PayPal complaint. They refunded my money.

Bottom Line: No, I would not recommend this to a friend

---

Waste of money and a hassle to cancel.

Overall Experience:

This background check website did not lead to any information about the persons about whom I searched, and it is not possible to cancel the subscription online, so I had to call and do it over the phone. To cancel I had to dig up the last charge on my credit card, and its date, and the first 6 and last 4 numbers on my credit card. Greatly resent how hard they make it to cancel, and do not think legit websites do that.

Bottom Line: No, I would not recommend this to a friend

---

Advertisement

---

Rip off!

By Nancy

,

Palm Bay, FL

,

Aug 14, 2016
Verified Reviewer

Overall Experience:

I went to this website to look up one person only, but they charged my card for six months and wouldn't reimburse me. They only give basic information which you can find out for free, and if you need more info, they charge you a lot more. They suck! That was 2 years ago, and now they've changed their policies, but they're still a rip-off!

Bottom Line: No, I would not recommend this to a friend

---

Crooks!

By David

,

Fort Myers, FL

,

Aug 20, 2016
Verified Reviewer

Overall Experience:

I should have done a background check on Instant Checkmate before using them! Everything people are complaining about is true. Undoubtedly, I think this company is based overseas (not that we don't have crooks here as well). There should be some system where credit card companies keep a record of these kinds of places and at least warn their customers before paying. With today's technology, that shouldn't be too difficult.

Bottom Line: No, I would not recommend this to a friend

---

Overall Experience:

I was planning to obtain the aggregated data from public records and was willing to pay Instant Checkmate's advertised price.

When I started the process, the price increased, so I navigated away from their page. Their "sticky banner" popped up offering me a $1 trial for five days for unlimited reports. That was okay, so I clicked it and filled out the form. I ran one report that held a lot of bad information (for someone else with the same name). Another banner said that to get accurate and deeper result (I'm paraphrasing because I don't remember the exact wording), to click here. In all, I wound up with two bogus reports, 80% of which was for the wrong people, and then they tried to charge me over $50.00.

When my credit card company sent me a message regarding fraud, I asserted that I did not authorize $19.99 and then $29.99 and another $2.99, and they pended the charges. I called Instant Checkmate, and a rude lady told me to let her speak! I did, and she explained she would refund all 2/3 of the charges, and that I was mistaken in thinking I signed up for the $1 for a 5-day trial. She interrupted me whenever I tried to talk, but I finally told her she was wrong. I signed up for $1.00, and that's all I would pay. She kept telling me I was confused, and since they had to pay the state for the records (which was another false statement), they couldn't refund the last $15 or $20 (whatever that amount was). I called her out on it because they don't have to pay for public information. After telling me I was confused and that I never signed up for the $1 trial, I explained I had retired from a law enforcement agency, and knew she was lying.

After researching this site, BBB, and other boards, it turns out that many, many people go through what I did almost verbatim. Their website keeps changing the dynamic, and you end up getting charged exorbitant amounts for nothing. The information they aggregate (for free) is terrible, and they try to keep a portion of your money when you catch on, giving you some back to calm your anger.

I've been a programmer for almost 30 years, and will return to the PC I ran this on to capture their pages, meaning I can prove that they manipulate their website through simple forensics. This info will go to friends at the FTC and to the BBB.

Avoid this company unless you want garbage at a premium price.

Bottom Line: No, I would not recommend this to a friend

---

Garbage

By Steve

,

BUMBLEFUCK

,

Feb 13, 2017
Verified Reviewer

Overall Experience:

This is another dumb site. "Oh, it's free, almost there, just a little more info, your email, first name, please you're so close..."

Oh, it's free to start your search, not get your search. Everybody I know has a fake email account. Nobody trusts any sites like these anymore. They're spam boats waiting to waste your time and spam you. So dumb.

I would rate this less if possible. It lies from the get go, and I would not trust the information. Once you pay, it can tell you anything. All they want is your money. These sites have got have to realize that there is no business in trying to take advantage of people. There is zero trust on the internet because of garbage like this site.

Bottom Line: No, I would not recommend this to a friend

---

Faulty, inaccurate details

By Justin Case

,

Lincoln, Neb.

,

Feb 26, 2015
Verified Reviewer

Overall Experience:

Yet another email that floods spam folders, trying to scare you into a subscription. The name alone sounds generic and they nickel and dime you for EVERYTHING. Info is outdated, recycled, or faulty and Instant Checkmate does all it can to bill as much money off customers as possible with inferior services. If it pops up in the spam folder, it's a good bet it rhymes with spam. Don't be suckered into a subscription thinking you'll find up-to-date info, everything I ever found on there (if anything at all), was ancient history. Instant Checkmate is a shady, crooked business.

Bottom Line: No, I would not recommend this to a friend

---

Privacy Policy

By Bulc Club

,

New York, NY

,

Aug 12, 2016
Verified Reviewer

Overall Experience:

Prior to being informed that you need to pay to receive results from Instant Checkmate, their search wizard requires users to enter an email address. This information, they say, will be used to help provide you with the most accurate results. When users finally make it to the billing page, Instant Checkmate has already captured your information, regardless of if you choose to proceed with the service.

At this point, Instant Checkmate will sell or share your personal information and email address, exposing you to their marketing partners, and making you susceptible to spam.

The best way to prove this is to create a new email address or forwarder and provide it ONLY to them. Following this, you'll start to receive spam from them. Here is an example:

https://twitter.com/bulcclub/status/761629064050384897

I recommend that if you choose to use their service, subscribe to Bulc Club (www.bulc.club) or another provider of forwarders (email addresses that simply forward mail to your personal address) and do not provide them with your personal information. Once you begin to receive spam, disable the forwarder and your personal information is still safe. For more information on how to do this, read "Spam Watchdog": http://www.bulc.info/news/2016/05/24/spam-watchdog/

Bottom Line: No, I would not recommend this to a friend

---

Billing scam

By Kathy

,

Los Angeles

,

Oct 6, 2016
Verified Reviewer

Overall Experience:

This site is a scam. They double bill and then deny that they did so. They charged me 66.78 when it should have been 44.58.

A CRIMINAL scam company. They should run a background check on their own company. Company service rep was a parrot repeating the same thing about that charge.

Bottom Line: No, I would not recommend this to a friend

---