Instant Checkmate
Claimed This company has claimed this profile, is getting alerted on any new customer reviews entering this page, and may engage in dialogue with its customers to address their matters.

Companies cannot pay money or provide goods in order to remove or alter customer reviews.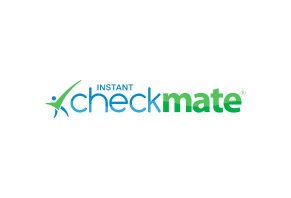 Instant Checkmate is an online public records aggregate company that makes it possible to look up publicly available information on anyone in the United States.
---
This company is actively collecting reviews from its customers. All reviews submitted are subject to moderation and approval to ensure they meet our

Review Guidelines

.

Extremely terrible service

By Gem A.

,

Melbourne, Victoria, Australia

,

Apr 16, 2019
Verified Reviewer

Overall Experience:

Okay, so. I was getting calls from an unfamiliar international phone number located in the United States. I decided to sign up to this service because I didn't realize that EVERY SINGLE PIECE of information that I was given on the phone number that I searched was free on the white pages! I was given BARELY ANY information on it, I was told it was a Verizon service located in Oakland, CA. Not even given a current name for it (I was told by customer service over the phone it might be a prepaid number and that they aren't always available to see). I was then conned out of EVEN MORE MONEY to sign up for premium, I was told that if I did it might open up more avenues and databases for these goons to search through to get the info I wanted...big mistake, huge! It wasn't able to tell me much more at all, let alone anything useful!

Then when I complained that it wasn't fair I should be charged for premium - the person I spoke with was so so so kindly spoken, and so apologetic.. BUT STILL WOULDN'T REFUND IT! I told them to cancel everything, I was assured that it was finalized.

One month later, I'm not only charged the standard fee, but they still had the premium fee tacked onto it!! They also apparently had no note on file requesting that I requested to have it canceled so I was refused yet another refund...I was asked if I still had the email I sent them requesting the cancellation...NO, I DON'T HAVE IT, I spoke with someone on the phone, SHEESH! (I teeth had the bright idea to ask if someone could listen to the call recording from my prior conversation but I was told that wasn't possible because they don't record calls like that! What the heck!?)

At any rate, I'm now told that it is definitely canceled this time and that if I get charged again it will definitely be refunded because they left an appropriate note this time! I won't hold my breath.

People, heed my warning! These people are unscrupulous thieves! I'm almost positive that the 5-star reviews here for things like "I found out my ex was cheating through this service" are probably put there by Instant Checkmate.

Fact is, I literally found the same information out for free on White Pages!

DON'T waste your money! They sign you up and don't let you cancel and then refuse you the refund you should be entitled to!

Bottom Line: No, I would not recommend this to a friend

Apr 17, 2019

Hi Gem,

I'm so sorry that you were unhappy with the information you received in your report and had a negative experience with Instant Checkmate support.

We compile existing public records into one report, and sometimes the information we are provided isn't as thorough as we would like. However, I agree that you should have been refunded for this and would like to get that processed for you. I'm unable to locate your account with the information provided in this review, could you please send us an email to support@instantcheckmate.com or respond to this review with your full name and/or email address you used to sign up with so that we can assist?

Sincerely,

Instant Checkmate Support

---

Scam, don't do it!

By Whim W.

,

New York

,

Apr 12, 2019
Verified Reviewer

Overall Experience:

I don't even need to write the review for you to know Instant Checkmate is a scam. Just try their disconnected phone number: 1-800-222-8985.

What's sad is, there are so many companies like this cropping up all over. But none to my knowledge have the audacity to post a phone number that goes to a disconnected line.

Bottom Line: No, I would not recommend this to a friend

---

Fraudulent website

By Debra S.

,

Illinois

,

Mar 1, 2019
Verified Reviewer

Overall Experience:

The information on this website is totally inaccurate. If someone has a "beef" with you or a grudge for whatever reason, they can post anything on this site about you as they did to myself and family. File a police report because that is slander and fraud, which can include identity theft.

Bottom Line: No, I would not recommend this to a friend

Mar 5, 2019

Hi Debra. We're sorry that you found inaccurate data on Instant Checkmate. We get our information from local county courthouses and census bureaus. This information is then uploaded to the database that we pull from. There is a possibility that some information may not show on a given individual because some state and local laws restrict us from accessing certain records which may not be considered "public" in that jurisdiction. But we don't change, amend, or add to public records. For more information on how public records work, please see the following page: https://www.instantcheckmate.com/glossary/public-records/. Sincerely, Instant Checkmate Support.

---

Great background checks for price!

By Matt P.

,

Newport, KY

,

Feb 17, 2019
Verified Reviewer

Overall Experience:

The background check we received helped our small business to evade a very bad situation of hiring a thief! It saved our business thousands in possible loss! It was thorough and great for the price. Will use again. Would highly recommend.

Bottom Line: Yes, I would recommend this to a friend

Feb 18, 2019

Thank you for your feedback. You are reminded to review our Terms of Use and Limited License for Services. Specifically, Instant Checkmate cannot be used for business purposes. Please contact us at 1-800-222-8985 or via support@instantcheckmate.com if you have any questions about your account or the use of Instant Checkmate.

Sincerely,

Instant Checkmate Support

---

Advertisement

---

Not reading the fine print will cost you money

By Dianna H.

,

Dallas, TX

,

Feb 5, 2019
Verified Reviewer

Overall Experience:

I signed up for two months, however, I was charged for five months. I did not realize that after the two months my membership would automatically renew, so my prepaid credit card kept being charged until it was completely drained.

Bottom Line: No, I would not recommend this to a friend

Feb 14, 2019

We appreciate your feedback, and we apologize for any confusion you encountered regarding our membership plans and/or billing policies. In order to complete the enrollment process, each user is required to check a box to agree to Instant Checkmate's billing terms. Please reach out to our Customer Care department on 1-800-222-8985 so we can make this right.

Sincerely,

Instant Checkmate Support

---

Life-changing

By D D.

,

Seattle, WA

,

Jan 23, 2019
Verified Reviewer

Overall Experience:

I found out information from Instant Checkmate that changed my life for the better. The information on Instant Checkmate has been very useful, especially if you are wondering if your partner is hiding something from social media. I would recommend it to my friends.

Bottom Line: Yes, I would recommend this to a friend

Jan 28, 2019

Thank you for your positive review and high rating. We really appreciate your feedback, and we're so happy to hear that our service helped you find what you were looking for. If you ever have a question or need help with our website, our US-based member care team can be reached at 1-800-222-8985.

Sincerely,

Instant Checkmate Support

---

80% inaccurate

By Jane P.

,

Cleveland, OH

,

Nov 8, 2018
Verified Reviewer

Overall Experience:

Absolutely horrible. Incomplete, inaccurate compilation of random nothingness. So irresponsible to even post this data. What a waste of money. Useless, non-factual, erroneous information.

Just to double check, I searched myself and a full 90% of the data was wrong. I would never use this information or even take it seriously.

Bottom Line: No, I would not recommend this to a friend

Nov 13, 2018

Hi Jane,

We're sorry you didn't find the information you were looking for. We're always working with our data providers to ensure that the information in our reports is as up-to-date and complete as possible, but sometimes the data just isn't available to us. Please reach out to our US-based member care team can be reached at 1-800-222-8985 so we can make things right.

Sincerely,

Instant Checkmate Support

---

The subscription that keeps on taking and taking.

By Pat B.

,

Atlanta, GA

,

Sep 7, 2018
Verified Reviewer

Overall Experience:

You'll never be able to cancel this subscription. They just keep on taking and taking every month out of your account. You'll never be able to cancel. Good luck trying. Their people on the customer service phone number just kill you with kindness. It was nice on the first call but on the second and third you could tell it was a trained patten...with ulterior motive. I ask them if they could send me an email confirmation of the cancelation. "No, we can't do that."

Bottom Line: No, I would not recommend this to a friend

Oct 11, 2018

Hi Pat,

We appreciate your feedback, and we apologize for any confusion you encountered regarding our membership plans and/or billing policies. We are glad that our customer service team was able to assist you in canceling your account. If you have any future questions or concerns, please don't hesitate to contact us at 1-800-222-8985.

Sincerely,

Instant Checkmate Support

---

Lookup records

By Retha G.

,

Royal, AR

,

Sep 6, 2018
Verified Reviewer

Overall Experience:

I was wanting to look up a record on someone I knew and I found a lot of information but not exactly what I was looking for but found out later that it would not have shown on the record because it was waived because they pled guilty on a charge.

Bottom Line: Yes, I would recommend this to a friend

Oct 11, 2018

Hi Retha,

We're so happy to hear that our service helped you find what you were looking for. Thank you for the positive review and high rating! We appreciate you taking the time to leave your feedback.

Sincerely,

Instant Checkmate Support

---

Needed to find information

Overall Experience:

I just needed to find information on one person and my surprise, I found out a lot more than what I needed to know. I'm glad I found out. This site is awesome. It gives me a lot more information than I thought it would. It's incredible what you can find out and what you didn't even know.

Bottom Line: Yes, I would recommend this to a friend

Oct 11, 2018

Hi Jacqueline,

That's great news! We're so glad to hear that our service is helping you find the information you need. Thanks so much for the positive feedback and high rating, and if you ever have a question or need assistance with your search, our US-based member care team can be reached directly at 1-800-222-8985.

Sincerely,

Instant Checkmate Support

---

Call to cancel

By David K.

,

Brooklyn, NY

,

Sep 4, 2018
Verified Reviewer

Overall Experience:

The wait was a few minutes, and the lady that helped me did a very nice job. It turns outs that the service really wasn't what I was looking for or what I needed. This does seem to be a competent website and probably very useful for many people. Thank you.

Bottom Line: Yes, I would recommend this to a friend

Oct 11, 2018

Hi David,

Thank you for your positive review and high rating. We really appreciate your feedback, and we're so happy to hear that our service helped you find what you were looking for. If you ever have a question or need help with our website, our US-based member care team can be reached at 1-800-222-8985.

Sincerely,

Instant Checkmate Support

---