Instant Checkmate
Claimed This company has claimed this profile, is getting alerted on any new customer reviews entering this page, and may engage in dialogue with its customers to address their matters.

Companies cannot pay money or provide goods in order to remove or alter customer reviews.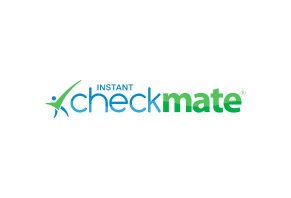 Instant Checkmate is an online public records aggregate company that makes it possible to look up publicly available information on anyone in the United States.
Instant Checkmate Review: Is It Legit or Just Hype?
Knowing who you can trust is hard without the facts in front of you.
Online companies like Instant Checkmate promise to make it possible to perform quick, discrete online background checks to help you reconnect with lost contacts or identify any red flags in those around you.
For a monthly subscription fee, Instant Checkmate lets you perform an unlimited number of people searches.
Should you consider an Instant Checkmate subscription? In our review, we'll go through the site's advantages and limitations so that you can determine whether it makes sense for you.
What Is Instant Checkmate?
Instant Checkmate is an online public records search service that promises to let you search anyone in the United States and pull up detailed information on them.
The site claims to operate by aggregating public records such as arrest records, addresses, census data, and social media accounts. It then presents this information in comprehensive reports.
Note that Instant Checkmate doesn't offer true background reports. Rather, this site and all similar ones pull information from the public domain. What you're paying for is the convenience of getting all this information in one place.
Pros:
Cons:

Easy to browse and navigate the site.
Information is considered by many to be more accurate than similar sites.
Detailed sexual offender reports.
Report information sorted in clear categories for easy searching.

All information is publicly available for free elsewhere.
Reports may be inaccurate.
Some customers struggled to cancel their accounts.
You can't legally act on the information you learn.
Instant Checkmate Features
Instant Checkmate makes it simple to search anyone in the United States by name, location, phone number, or email address.
You'll be shown a list of locations and possible relatives for each search result to help you find the right person, but you'll need to pay for a subscription before you can see the full report.
Here's a summary of the information you'll get in a background report, a reverse phone lookup, and an email search.
Background Report: Search based on the person's name, gender, and location to learn their date of birth, current contact information, location history, potential relatives, criminal record, DEA licenses and more.

Reverse Phone Lookup: Seach any 10 digit phone number to learn information such as the owner's full name, phone information, age, gender, job history, location history, and social media profiles.

Email Report: Search any email to learn information such as the owner's full name, online aliases, location history, employment history, social media profiles, possible connections and more.
As with all public records services, Instant Checkmate is meant to be used to look up publicly available information on people like your family members, new neighbors, friends you lost contact with, and more.
However, it's strictly prohibited to use any of the information you find in the following ways:
Pre-employment background checks
Screen any household workers
Assign or terminate leases
Assess individuals for professional services
Determine qualifications for educational programs or grants
Make credit or insurance eligibility decisions
It's also against the site's terms of service to the information to stalk, blackmail, or otherwise harass the person in the report.
Instant Checkmate Pricing
Instant Checkmate's pricing isn't transparent when you first navigate through the website, but only displayed after a five minute plus wait period while you wait for your first search results to load.
| | 5-Day Trial | Monthly Membership | Three-Month Membership | Reverse Phone Search Membership | Reverse Email Search Membership |
| --- | --- | --- | --- | --- | --- |
| Cost | $1 | $34.78 per month | $27.82 per month ($83.47 total) | $4.99 per month | $7.99 per month |
| Basic Background Check | Yes | Yes | Yes | No | No |
| Location Search | Yes | Yes | Yes | No | No |
| Reverse Phone Lookup | No | No | No | Yes | No |
| Email Search | No | No | No | No | Yes |
The $1 trial offer is only displayed after you spend several minutes on the purchase page. At the end of this trial, you will be automatically enrolled at the month-to-month subscription rate of $34.78 unless you cancel your membership beforehand.
All Instant Checkmate purchases enroll you in a membership (recurring subscription). You can cancel your membership at any time from your Membership Settings page or by contacting the company directly at (800) 222-8985.
It's also possible to purchase a Premium Background Report for $19.99 per person. This gives you supplemental data beyond the standard report that may include information on the person's civil judgments, corporate affiliations, voter registration, hunting/fishing permits, tax liens, foreclosures, and more.
Lastly, for a one-time fee of $2.99, you can download all standard reports as PDF files.
Analysis of Customer Reviews
More than 500 Instant Checkmate users have left reviews here on HighYa. Here are the main takeaways:
Inaccurate Information
Dozens of reviewers were left unsatisfied with the information Instant Checkmate shared with them. Some searched themselves and found major inaccuracies pertaining to their current address, real estate history, and occupation. A few also saw that false criminal charges were attributed to them.
Great Information Resource
Many reviewers found Instant Checkmate easy to use and relevant to what they wanted to know. Some reported that they used it to track down old friends and to perform simple background checks on potential tenants for rental properties.
These users reported that the service saved them both time and money compared to traditional background reports and accurately answered all the questions that they had.
Better Information Than Competitors
Some reviewers shared that they had used multiple online search sites and that they found the information on Instant Checkmate to be the best because it was the most accurate, relevant, and simple to search.
Charges After Canceling Subscriptions
Many reviewers reported that Instant Checkmate continued billing them after they thought they canceled their membership and wouldn't reimburse them for the charges. Some people shared that they eventually canceled their credit cards to stop the fees.
Difficult to Pull Personal Information Off the Site
Many people made accounts with Instant Checkmate in order to pull their personal information off the site. Some of these users struggled with the process and reported that their information stayed online, even after multiple conversations with customer service.
Key Takeaways
Overall, these reviews seem to show that most people are relatively happy with the quality of information that they found on Instant Checkmate, especially those who had used similar services previously.
But as with most public information aggregate services, many reviewers found the site's information to be either out of date or completely incorrect. The accuracy of the information you find on the site will largely depend on the availability of public information for that person.
Instant Checkmate vs Truthfinder, SpyFly, and BeenVerified
There are several other popular public information services available, including Truthfinder, SpyFly, and BeenVerified. We'll compare the pertinent information between them below:
| | Instant Checkmate | Truthfinder | SpyFly | BeenVerified |
| --- | --- | --- | --- | --- |
| Monthly Subscription Cost | $34.78 | $27.78 | $29.97 | $26.89 |
| Trial Cost | $1 for five days | $1 for five days | $2 for seven days | NA |
| HighYa Review Average | 3.4-stars, 62% recommend | 3.8-stars, 73% recommend | 1.9-stars, 26% recommend | 1.3-stars, 5% recommend |
| Sex Offender Information | Detailed reports include photos and current location | Tells you if offenders are nearby | Possible to search for offenders by address or zip code | Possible to search for offenders by address or zip code |
Of these four sites, Truthfinder and Instant Checkmate have the best online reviews on HighYa. Many customers found both of these sites to be easy to navigate, though they often found the information to be incorrect.
When I did a personal search on Instant Checkmate and TruthFinder, I found Instant Checkmate shared more comprehensive information about my career and educational background, and that the site had the most up-to-date contact information for me. It also listed fewer incorrect addresses and social media profiles.
This was true for most of the friends and family I looked up as well.
Of these four sites, TruthFinder seems to use the most "scare tactics" to get people to sign up by promising that juicy details might be revealed in the reports. While the other three sites also lean into this marketing angle, TruthFinder is the most blatant about it.
SpyFly and BeenVerified earned a less positive response from HighYa reviews. Some common complaints included that the information within the reports was extremely inaccurate and outdated and that the monthly subscription costs were too expensive to be worthwhile.
Others wrote that they were continuously billed for these services even after they had canceled their subscription.
Key Takeaways
A public records search company can't take the place of a traditional background check, and even the best services only earn mediocre reviews from users.
However, Instant Checkmate and Truthfinder both have higher reviews and share more detailed information in the reports.
Personal experience leads us to believe that Instant Checkmate has the edge when it comes to accuracy.
The Bottom Line
As far as public records search services go, Instant Checkmate seems to stand out from the competition. It's easy to sign up for the service and navigate the site, and the $1 five-day free trial offer will likely give you enough time to learn what you need to know.
Our personal experience and analysis of HighYa customer reviews also show that this site seems to have a slight edge over the others regarding accuracy and relevancy.
However, Instant Checkmate (and all similar services) shouldn't be confused for a traditional background check. The information this site provides is all publicly available, and there's no guarantee that it is accurate. It's also illegal to act on these results as if they were from a verified background check service.
Instant Checkmate makes sense for anyone who wants to reconnect with lost friends or family members, verify information about online dates, learn more about a neighborhood before moving in, or see whether there are sex offenders nearby.
The online phone and email lookup can also be used as a way to avoid online scams from dating websites and buying platforms.
The service isn't suited for anyone who wants to perform employment or tenant screening or who wants to make other decisions about eligibility for scholarships, credit, or insurance policies.
Our advice? Start your background search process on Google. Searching someone's full name, location, and emails or phone numbers can pull up a lot of public domain information similar to what you'd get in a standard Instant Checkmate report.
If you want to expand your search after that, then it's time to consider signing up for a membership.
Instant Checkmate FAQ
Is Instant Checkmate Legit?
Public records search services only display information that is in the public domain. The site makes no guarantee about the accuracy of the information it displays.
Is Instant Checkmate free?
No. Monthly subscriptions start at $27.82, though a $1 five-day free trial is available.
Is Instant Checkmate a Recurring Subscription?
Yes. The subscription can be canceled at any time.
How Do You Cancel Your Subscription?
Cancel your membership online through the Membership Settings page or by calling the company at (800) 222-8985.
Can You Remove Your Personal Information from Instant Checkmate?
Yes. Instant Checkmate allows all subscribers to remove specific information or their full profile from the database.
You can start by searching for your name and finding your profile. Once you do, you can select the report you want to be removed. You will then receive an email asking you to confirm this decision. If you approve it, Instant Checkmate will delete your profile within 48 hours.
Note that this doesn't remove your information from the databases that Instant Checkmate pulled it from. You also might need to make multiple requests to customer service before all your personal information is removed.
Does Instant Checkmate Notify the Person You Are Searching For?
No, all searches are anonymous and those being searched are not aware that the process is taking place.
---
This company is actively collecting reviews from its customers. All reviews submitted are subject to moderation and approval to ensure they meet our

Review Guidelines

.

Traci M

By Ciria M.

,

Feb 1, 2020
Verified Reviewer

Overall Experience:

She was amazingly helpful. I even needed a little bit of time to pay it and she did that, and when I went in to pay it and I did it wrong the first time. So I just want to say she was just kind and not even like saying like she just was too good, she makes you feel comfortable, and it was fast, but Tracy was amazing. Thank you, you're lucky to have her.

Bottom Line: Yes, I would recommend this to a friend

---

Wrong information

By Denise R.

,

San Diego, CA

,

Oct 30, 2019
Verified Reviewer

Overall Experience:

Not very accurate! They even got my address wrong. My friends and I thought we'd give this a try...it's a joke! Wrong addresses...not accurate employment. Wrong real estate history.

Bottom Line: No, I would not recommend this to a friend

Oct 31, 2019

Thank you for your honest feedback. While we strive to always provide accurate information, there is a chance that individuals with the same name and basic information could match up and show incorrectly on the report. We apologize for any frustrations you may have experienced. Please contact our Customer Support team at 1-800-222-8985 so that we may make this right for you.

Sincerely,

Instant Checkmate Support

---

Best product!

By David D.

,

Illinois

,

Sep 23, 2019
Verified Reviewer

Overall Experience:

Every credit and background check company I have ever used online were either crooks or innocent deadbeats, but this company retrieved the best information I have ever had before.

They provide reports with very accurate information, including criminal background, assets, addresses, Social, and others, and their Customer Care is instant and very knowledgeable.

It was worth every dollar I paid for it.

Bottom Line: Yes, I would recommend this to a friend

---

Check

By Crystal S.

,

Tennessee

,

Sep 21, 2019
Verified Reviewer

Overall Experience:

Sold me on record of that person that was searching, had 2 criminal records, after paying zero but darn speeding ticket! When I know he was charged this summer! Checked my own, said 9 possible criminal activity, I have zero charged against me! Checked my husband's name, entire background and timeline not him! Don't get ripped off! Super eye-opening!

Bottom Line: No, I would not recommend this to a friend

Sep 23, 2019

We're sorry you didn't find the information you were looking for. We're always working with our data providers to ensure that the information in our reports is as up-to-date and complete as possible, but sometimes the data just isn't available to us. A senior member of our member care team will contact you privately to help resolve this issue as soon as possible.

Sincerely,

Instant Checkmate Support

---

Advertisement

---

Horrible service and billing

By Claritza M.

,

Tucson, AZ

,

Aug 2, 2019
Verified Reviewer

Overall Experience:

I hate it, I've been charged $39.99 and $4.99 after I canceled my membership. I've been emailing them to cancel it and give me my money back but they haven't, I do not recommend this website at all, please do not fall for this. I just want them to stop taking my money.

Bottom Line: No, I would not recommend this to a friend

Aug 5, 2019

We're sorry to hear you had a frustrating experience with your billing experience. Please contact our Customer Support team at 1-800-699-8081 so we can make things right.

Sincerely,

Instant Checkmate Support

---

Never got report

By Steve G.

,

Weeki-Wachee, FL

,

Jul 31, 2019
Verified Reviewer

Overall Experience:

Filled out all the info and their "search" icon buffered for 45 minutes. I shut it down, repeated the required info and it just buffered again. After 30 minutes I clicked out. I don't need the aggravation.

Bottom Line: No, I would not recommend this to a friend

Jul 31, 2019

Thank you for reaching out. We apologize that you had a frustrating experience with our site, but we want to let you know that we're committed to making things right. Please contact our Customer Support team at 1-800-222-8985.

Sincerely,

Instant Checkmate Support

---

Obvious scam

By Shimon N.

,

Wyoming

,

Jul 24, 2019
Verified Reviewer

Overall Experience:

I saw an advert and just put myself for curiosity's sake. They either lie about their results or do a terrible job vetting as my name brought up places I never lived. Pretending they aren't required to follow FCRA makes it a fun game for them to lie about people with no consequences.

I didn't order so I don't know if my report lists these lies but if it doesn't they are scamming into thinking reports have the information they do not. And if it is in the report they are scamming by lying in a report.

Bottom Line: No, I would not recommend this to a friend

Jul 25, 2019

We're really sorry to hear that you had a bad experience on our site. Our data is obtained from public records and various other records sources. We are always working with our data providers to get the best information possible, but as our Disclaimer states, there are some cases in which the information may not be 100% accurate. This is due to variables like clerical errors, slow processing times, and discrepancies between states over what is considered "public record." There also exists the possibility of false positives, and more than one individual with the same name and basic information may match up with many other records.

In addition to this, you are reminded to review our Terms of Use. Specifically, Instant Checkmate is NOT a Consumer Reporting Agency. Our service and the information we provide cannot be used to make decisions about consumer credit, employment, insurance, tenant screening, or any other purpose that would require FCRA compliance. Please contact us at 1-800-222-8985 or via support@instantcheckmate.com if you have any questions about this.

Sincerely,

Instant Checkmate Support

---

Horrible predatory company

By E E.

,

Florida

,

Jul 24, 2019
Verified Reviewer

Overall Experience:

Reading through these reviews, I see that I am not alone in my experience with not being able to get my personal information off of this website. I followed the opt-out instructions exactly but my information still shows up as a result on this website when I google my name. Yet when I go directly to the website and search my name, no results show up. I have even emailed their customer support at least 4 times with the link to my information and a screenshot asking them to remove it and I've gotten no response whatsoever. This company is clearly not following the laws for letting people opt their information off of their website. I was easily able to get my information off of every other website I found it on, except for Instant Checkmate. Their opt-out process is completely fraudulent! This is causing me a lot of stress. There are so many of us who have tried unsuccessfully to get our information off with no success, maybe a class action lawsuit is in order.

Bottom Line: No, I would not recommend this to a friend

Jul 25, 2019

Here at Instant Checkmate, we hold the utmost respect for each individual's privacy, and we apologize for any inconvenience you may have experienced due to our services. If you would like to have your background report removed from our site, you can reach out to us directly at 1-800-222-8985 or go to www.instantcheckmate.com/opt-out/ to opt-out. We're very sorry you've had a frustrating experience with opting out of Instant Checkmate, and we'd love to help you resolve this issue.

Sincerely,

Instant Checkmate Support

---

Bait and switch

By Sean B.

,

Riverside, CA

,

Jul 10, 2019
Verified Reviewer

Overall Experience:

I purchased a reverse phone search with Instant Checkmate. I ran the search. Should wait, indicated that was a result from the search, that I have to pay an additional fee for a written report. I paid an additional fee and that I was informed, that no additional information was found. I would not have paid for this report if I knew that it does not have that information on the report. But they mislead me into paying for this report but still information does exist. But once it pays, it didn't exist. This is known as fraud. They are not a truthful upfront company.

Bottom Line: No, I would not recommend this to a friend

Jul 11, 2019

We're sorry you didn't find the information you were looking for. We're always working with our data providers to ensure that the information in our reports is as up-to-date and complete as possible, but sometimes the data just isn't available to us. Please reach out to our Customer Care department on 1-800-222-8985 so we can make this right.

Sincerely,

Instant Checkmate Support

---

BAD SERVICE

By Gerald S.

,

Fort Lauderdale, FL

,

May 20, 2019
Verified Reviewer

Overall Experience:

Worst customer service EVER! These people are SCAMMERS AND CON ARTISTS! I signed up for a ONE TIME use with these people and they were billing me every single month! Worst service ever!

Bottom Line: No, I would not recommend this to a friend

May 21, 2019

We apologize for any confusion you may have experienced with our billing system. When a user activates their account, they must provide an electronic signature authorizing Instant Checkmate to charge their card as described, including for the automatic renewal of their membership. Please contact our Customer Care department by calling 1-800-222-8985 or emailing support@instantcheckmate.com so that we may make this right.

Sincerely,

Instant Checkmate Support

---

You can check out but never leave

By Eric J.

,

Michigan

,

May 14, 2019
Verified Reviewer

Overall Experience:

Like the Eagles song, you can check out but you can never leave. Tried for months to opt out. They make it ridiculously difficult. I'd be afraid to sign up with them, then try to stop monthly payments. You have to go to a separate opt-out site, download a form, mail it to them, and they've told me twice they didn't get my letter. Right. Never found a site more difficult to unsubscribe to. I'd never go with them now.

Bottom Line: No, I would not recommend this to a friend

May 15, 2019

We appreciate your feedback, and we apologize for any confusion you encountered regarding our membership plans and/or billing policies. We would like to resolve this issue for you as soon as possible. Please contact our Customer Care department by calling 1-800-222-8985 or emailing support@instantcheckmate.com.

Sincerely,

Instant Checkmate Support

---