Insurify Reviews
Claimed This company has claimed this profile, is getting alerted on any new customer reviews entering this page, and may engage in dialogue with its customers to address their matters.

Companies cannot pay money or provide goods in order to remove or alter customer reviews.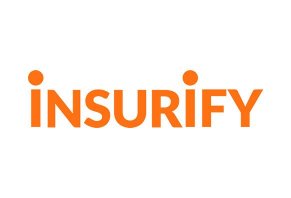 Insurify is a company that compiles home and auto insurance quotes from carriers tailored to the information you input. Learn what customers are saying about the company.
---
Hold on to your wallet...

By Sherry K.

,

Las Vegas, NV

,

Jan 24, 2020
Verified Reviewer

Overall Experience:

In ten minutes' time, the quote I wanted online went up 4 times! First told quote wrong, second told a ZERO claim on my record caused rate increase, third paying with a debit card increased my rate, refusing to give my banking info again raised my rate! RUN AWAY!

Bottom Line: No, I would not recommend this to a friend

Jan 30, 2020

Hi Sherry,

I'm so sorry to hear this! This is not the experience we'd like you to have on Insurify. Our goal is to serve real-time quotes and provide an easier check-out experience for our users. We're investigating your case and will follow up with you soon. Can you email us at hello@insurify.com with more details?

Thank you for bringing this to our attention!

- The Customer Service Team at Insurify

---

Scam on seniors

By Paul W.

,

Georgia

,

Dec 18, 2019
Verified Reviewer

Overall Experience:

All rates start enticingly low only to have an Insurify AGENT GET INVOLVED. They do not do this for free!

Senior veteran, super clean record, rates were way higher than my present insurer.

I even selected my present insurer and my rate was $120 more than what they charge me now.

All smoke and mirrors for people.

Bottom Line: No, I would not recommend this to a friend

---

Advertisement

---

Great quotes!

By Jayson S.

,

Marshville, NC

,

May 29, 2018
Verified Reviewer

Overall Experience:

I had an excellent and smooth process on receiving the most appropriate and affordable full coverage auto insurance. Mari Vargas assisted me to the finest extent an agent could possibly do! Beautiful customer service! I highly recommend to any and everyone!

Bottom Line: Yes, I would recommend this to a friend

May 30, 2018

Jayson,

Thank you for your positive review of Insurify! We're very happy that we helped you find an affordable insurance policy that fit your needs, and that your experience with our agent was so positive. Please let your friends know about Insurify!

- The Insurify Customer Service Team

---

Glad I checked

By Michelle M.

,

Gilbert, SC

,

May 28, 2018
Verified Reviewer

Overall Experience:

Such an easy process. You get to pick and choose which insurance company you want to look at. I found a price that fit my budget and a well-known insurance company that offered me a better quote than the previous insurance company I had for years! Great experience all around.

Bottom Line: Yes, I would recommend this to a friend

May 29, 2018

Michelle,

Thank you for your positive review of Insurify! Our goal is to make insurance shopping simple and quick, and we're very happy that we helped you find a policy from a top insurance carrier that saved you so much money. Please feel free to recommend us to you friends!

- The Insurify Customer Service Team

---

Worst company ever

By Joan E.

,

Texas

,

May 24, 2018
Verified Reviewer

Overall Experience:

I was given multiple quotes by two agents, one of which said he was "management." None of the quotes turned out to be correct, so I ended up paying a lot more than I believed I would. Also, I emphatically told them both that my insurance would need to be due on the 15th of the month. When I bought the insurance police the "management" told me that I would just need to call Aggressive, the insurance company, and let them know to put my payments for the 15th. When I called Aggressive, I was told they can't change the dates, and they wish that this company would not tell people that they can. Apparently, it's common practice for Insurify to tell customers this to sell the policy. Now I'm stuck with an insurance policy that is due on the 3rd (I bought it on the 14th of the month) and my pay period is the 15th.

Bottom Line: No, I would not recommend this to a friend

May 24, 2018

Joan,

We're very sorry that you had a negative experience with Insurify. We pride ourselves on providing an excellent customer experience. This agent did not follow our company policy. We are addressing the situation with the agent in question, and we will follow up with you directly. Thank you for calling our attention to this matter.

- The Insurify Customer Service Team

---

Excellent and professional

By Saul R.

,

Doral, FL

,

May 22, 2018
Verified Reviewer

Overall Experience:

It was easy, and the person was very professional and he knew the product. He also helped me to take my decision to buy the insurance. He is a good salesman with excellent public relations.

Bottom Line: Yes, I would recommend this to a friend

May 25, 2018

Saul,

Thank you for your positive feedback! We're happy that you had such a good experience with Insurify. Please feel free recommend us to your friends!

- The Insurify Customer Service Team

---

Quick and easy

By Wm Thorne

,

Forest Heights, MD

,

May 19, 2018
Verified Reviewer

Overall Experience:

This was the first time I ever bought insurance for any reason, and I was extremely skeptical I could obtain a tailored made insurance policy over the internet, especially from a well-established company like Met Life.

But to my surprise, not only did I get a tailored policy for my specific needs, I also obtained it at a much lower rate than any other insure established or not, and I was really astonished it took me only 10 minutes to buy it.

Great job, keep up the excellent work.

Bottom Line: Yes, I would recommend this to a friend

May 25, 2018

Wm,

Thank you for your positive review of Insurify! Our goal is to make purchasing insurance online as easy as possible, and we're very glad we were able to help you find the right policy at a great price.

- The Insurify Customer Service Team

---

Advertisement

---

This site found me a great quote!

Overall Experience:

This site found me a great quote! I tried other sites and never found good quotes. This one actually found me an unknown newer online insurance company. I am so thankful I used this site!

Bottom Line: Yes, I would recommend this to a friend

May 18, 2018

Thank you for the kind words Sarah! We work with a wide variety of carriers, and we're very happy to hear that we were able to match you with a great quote. Please come back when it's time to renew your policy!

---

Very satisfied, thank you.

Overall Experience:

Simple and easy, thank you again. I recommend anyone who needs insurance to contact Insurify, simply the best deal. I couldn't be more happier with the service. Everyone is very helpful and respectful. Thank you again.

Bottom Line: Yes, I would recommend this to a friend

May 25, 2018

David,

Thank you for your great review of Insurify! We're glad that you had such a positive experience with our service. Please feel free to recommend us to your friends and family.

- The Insurify Customer Service Team

---

Returned exactly ZERO rate quotes

By Alex Gordon

,

Michigan

,

Apr 8, 2018
Verified Reviewer

Overall Experience:

I input all of my vehicle, driver, and coverage data and this site returned exactly ZERO rate quotes for me to compare. Instead, just like another reviewer said, it returned several ads for individual insurance companies with a "Check Rate" button that redirects you to their own sites. But once you're there, you have to re-enter all the information again! So I essentially just gave all my personal information to these guys for nothing. I would rate them less than one star if possible. STAY AWAY!

Bottom Line: No, I would not recommend this to a friend

May 24, 2018

Alex,

We're very sorry that you were unable to receive quotes from Insurify. Unfortunately, Michigan is currently a difficult market for insurance, with a limited number of carriers willing to quote online. However, we are working to expand the number of quotes we can display in your area.

We hope that you'll come back and try Insurify again in the future–we're sure that you'll have a better experience.

-The Insurify Customer Service Team

---

Short on results

By Jerry Hardt

,

Kentucky

,

Dec 15, 2017
Verified Reviewer

Overall Experience:

Although this is advertised as comparing quotes from 90 or 100 insurance companies, it actually only returned two for me. It had a few other companies listed with no prices but a "Check Rates" button, but when I clicked it took me to individual company sites that required me to fill out all my information again, negating the whole purpose of using a site like Insurify.

Also, it is December 2017 and Insurify would not allow me to select 2018 for one of my cars. And the employment choices were inadequate to cover many jobs ("Other" and "None of the Above" were not options).

The site worked fine and was fairly quick, but the results were not useful and will require me to start over on another site.

Bottom Line: No, I would not recommend this to a friend

---