Intelius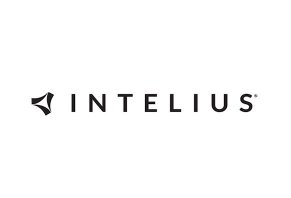 Intelius is people search website that makes it possible to find people based on their name, phone number, or address and learn publicly available information about them. However, its information quality might not be worth the subscription cost.
Intelius Review: A Detailed Look
Intelius is a people search website that acts as an aggregate service to pull data from public records and compile it into easy to read reviews.
In other words, all the information you'll get in each report can be found elsewhere for free online—but you might struggle to track it down on your own.
It is not legal to use the information you'll glean from this service in ways that could be considered discriminatory.
As a result, Intelius brands itself as a way to track down old friends, review property data on places that interest you, learn what might come up in your own background check, and assess details about potential romantic partners.
In this review, we take a detailed look at Intelius to help you decide if it is worth it.
Responsive, helpful customer service
Gives you access to monitor your own online footprint
Deceptive pricing practices
Information may be inaccurate
Tends to show less information than similar websites
You may have to pay a cancellation fee
How Does Intelius Work? My Experience
You can start the signup process by typing in the full name, city, and state (if known) for the person you are searching for.
Alternatively, you can search by phone number or address. In most cases, you'll then see a list of potential people to choose from.
Upon clicking to open a report, you will be redirected to a loading screen where you need to confirm you won't use it to make decisions that require FCRA compliance, such as consumer credit, employment, insurance, or tenant screening.
You won't be able to see anything until you sign up for a subscription plan.
In some instances, loading took around five minutes, with several warnings interspersed about the potentially graphic content my search could reveal.
First, I searched for myself.
The site found me immediately, listing my full name along with past addresses and possible relatives. Of these, just three out of six locations were accurate, as were five of fifteen relatives.
My report gave me access to information ranging from my full name and age to work and education history, possible photos, phone and email contact information, known addresses, assets, criminal records, sex offender information, finances, business details, and social media handles.
Most of the account's basic information was correct, but there were notable exceptions. Most "relatives" listed for me were strangers, and the only accurate phone number for me was my childhood landline.
Only three out of five listed addresses were accurate, and the report included lots of information that wasn't relevant to others who might be searching for me, such as the names of nearby sex offenders.
Overall, the information available seemed reasonably accurate, if not especially valuable. Intelius didn't display any of my real contact information, though it had accurate stats on my employment history and current residence.
However, that information is publicly available on many other platforms, including LinkedIn, so I wasn't especially impressed to see it.
Searching the results of other people I know produced similar results.
Most of the basic information was correct, but it rarely went into much detail. Notably, the criminal records section was blank for everyone I searched, even in cases when I knew they had a record.
I also found the Intelius website challenging to navigate. The site's scare tactics and attempts to get me to upgrade my account made me feel concerned about every click, and the inaccuracy within my background check made me wary of trusting anyone else's.
Plans and Pricing
Intelius won't display pricing information until you've waited for your first report to load fully. After that point, you can sign up for:
Monthly membership for $22.86 per month
Bi-monthly membership for $38.43 per two months
Sometimes, the site might offer you a discounted trial membership. For instance, I managed to pay $1.99 for five days of access, after which I would be billed $29.63 per month until cancellation.
Note that Intelius sneaks in many opportunities to upgrade your account. Upon enrolling, you might see an offer to download a report for offline use, and scrolling further down the page indicates this includes a $3.99 surcharge.
You might also get multiple offers to "access premium information" at undisclosed price points.
Other add-on options include access to unlimited phone reports ($4.99/month) and email reports ($4.99/month).
You can cancel your account at any point through your online profile. When I canceled my five-day trial, I immediately lost access and had my $2 refunded. If you cancel during a regular subscription, you might be required to pay a cancellation fee of around $8.
Analysis of Customer Reviews
35 customers had left reviews for Intelius on our website, which average 1-star with a 0% recommendation rating. Trustpilot reviews are similar, as the site averages 1.2 stars based on more than 80 reviews.
Here are the main takeaways:
Data seems out of date, easy to find elsewhere
Many users were unexpectedly enrolled in membership after free trials
Misleading pricing system – users were charged immediately after signing for the $0.95 trial
Expensive rates for single searches
Popular Alternatives to Intelius
There are many subscription-based people search sites available online. Here's how some popular options compare to Intelius:
| | Intelius | BeenVerified | Instant Checkmate | TruthFinder | SpyFly |
| --- | --- | --- | --- | --- | --- |
| Monthly Subscription Cost | $22.86, plus more for additional features | $26.89 | $34.78 | $27.78 | $29.97 |
| Trial Cost | $2 for five days (may not be offered to everyone) | NA | $1 for five days | $1 for five days | $2 for seven days |
| HighYa Review Average | 1 star, 0% recommend (35 reviews) | 1.3 stars, 5% recommend (66 reviews) | 3.4 stars, 62% recommend (536 reviews) | 3.8 stars, 73% recommend (1,370 reviews) | 2 stars, 31% recommend (42 reviews) |
| Cancellation Fees | Yes | No | No | No | No |
Customer reviews of these services vary significantly even though they provide similar services. Far more people are happy with Truthfinder and Instant Checkmate than the alternatives, and Intelius receives the lowest score of all.
In fact, numerous customer reviews from Intelius users noted that they had found more detailed and accurate information from the site's competitors.
Another drawback to Intelius is the pricing system. It's difficult to only pay a flat rate for the service, as every add-on search feature requires an additional subscription fee.
However, it's priced below its competitors, so these add-ons may make it relatively comparable to the others.
Finally, customer reviews indicate that many Intelius users were charged a cancellation fee or continued to be billed after they assumed they had canceled their account.
That's not something you will find with these other three options. And though most people search websites pull information from the same online sources, the information on Intellius seemed sparser.
The Bottom Line
People search websites like Intelius often attempt to promise more than they can deliver by making the comparison to background checks.
The truth is that the information pulled together by this company is more limited, both in scope and your legal ability to act on it.
Intelius is also a poorer choice than other sites offering the same service.
The company's pricing is unclear, you may inadvertently sign up for add-ons, and the displayed information tends to be more limited than what competitors may share.
Finally, it's difficult to determine whether the information you've found is accurate in the first place.
---
Rip off

By Kelly M.

,

Richmond, TX

,

Sep 20, 2018
Verified Reviewer

Overall Experience:

I used Intelius for a phone number lookup for $0.95 only to be charged $29.95 for a full membership. When it posted to my account, I called to cancel only to be told it was not possible since it was more than 7 days. I don't recall seeing anything that said I was signing up for a membership.

Bottom Line: No, I would not recommend this to a friend

---

Intelius people search

By Heather C

,

California

,

Jan 27, 2017
Verified Reviewer

Overall Experience:

Although this service does provide some useful information, much of it is inaccurate, so prepare to go through a stack of phone numbers to find what you're looking for (if you can find it at all).

Most offensive is their marketing scheme for pricing. They say you can do a basic search for under $1 but then come in heavy on the $19.95 a month subscription. And of course, if you pay for a year, they'll discount that. By NOW you're tired of reading through their advertising!

I ordered the one-time basic service, which you must then cancel within the next seven days or you'll be charged the monthly subscription fee (and it could get worse). But, I canceled right after I completed my single search.

They gave me a confirmation number and included the date on the confirmation, so I felt safe. I checked my bank account and saw the one-time charge.

A week later, another charge appeared for $7.95, and I called them immediately, feeling confident that since I had my confirmation number, I'd get that charge reversed. NOT! The Eastern Indian accent on the phone spoke to me in broken English to tell me that even though I canceled right away, I'm still charged another $7.95 for the service because they give me access for seven days. And then if I canceled, they charge me for that week, and I won't see any more charges. She "claims" that this is on the site, but if it is, it's vague and you're so involved in avoiding all of their other pitfalls that it's near impossible to notice.

I'll still be waiting to see if they charge me again. For now, lesson learned and I won't use them again.

I'd advise that for ANY of these services (to include Carfax and other places where they really want you to buy subscriptions and not just pay a one-time service fee), that you buy a Visa or Mastercard gift card and use that so they don't have external access to your bank account.

In my opinion, they're hoping you don't notice a fee that's charged a week later and is under $10, and they don't get any complaints. I would look for a service that's more straight forward also.

Bottom Line: No, I would not recommend this to a friend

---

Advertisement

---

Upset

By Ashley

,

Gainesville, VA

,

Apr 16, 2017
Verified Reviewer

Overall Experience:

First of all, they only have a PO box in the US. This is a company out of India! The information you get can be obtained for free. I attempted to cancel our subscription, however, calling India made this a frustrating and time-consuming task. Don't waste your time. I will watch carefully in the future to ensure that the companies I work with are only companies in the USA.

Bottom Line: No, I would not recommend this to a friend

---

Yes, it's bad

By John Shrikard

,

Santa Clarita, CA

,

Jun 26, 2017
Verified Reviewer

Overall Experience:

I needed one phone number. It said I could get it for $.95. So I put in my information, including email and credit card information. They immediately charged my credit card (TWICE!), and gave me the notice that my 7-day access period had begun, but I had to click "OK" to get the number that I wanted. I would be charged $29.95 per month. If I canceled, they'd charge me only $7.95. There was no way they'd charge only $.95. So the actual charge for one phone number was $.95 + $7.95 = $8.90. Yes, it's a bad company.

Bottom Line: No, I would not recommend this to a friend

---

Advertisement

---

Overall Experience:

I tried to do a search. Their computer shut down in the middle of the search. I called and was assured it did not go through and I would not be charged. When I received my credit card statement, I was charged both for the search and some kind of membership fee. I called and they paid back the membership fee, but refused to give it back yet the search was never completed.

Bottom Line: No, I would not recommend this to a friend

---

Terrible rip off

California

,

Dec 20, 2017
Verified Reviewer

Overall Experience:

I got caught in getting put into the Intelius premier plus. I was in a hurry to find information about a friend's uncle and this will cost me $7.95 for a service I do not want. I will be checking my credit card to see if they try to slip in some other charges.

Bottom Line: No, I would not recommend this to a friend

---

Overall Experience:

I ordered one address but never received it. Then they proceeded to charge me $29.95 a month! They will not refund my money that was charged to my credit card without my authorization!

Do not give them any information! Zero stars would be my rating, but there is no zero.

Bottom Line: No, I would not recommend this to a friend

---

Overall Experience:

We signed up for the $39.95 premium package. We were charged the $39.95 plus $19.95 for a background check even though a background check was included in the $39.95. The background check information was old and not complete. I found much more data for free on the internet. When I called customer service, they said they would refund the $19.95 but would charge me $7.95 instead! Total ripoff. We are out $39.95 for absolutely nothing. Did not even have a current address person has lived at for over a year.

Bottom Line: No, I would not recommend this to a friend

---

Intelius - don't waste your money

Overall Experience:

I had decided to do a search on my ex-husband when I got some money. The search was $6.95 for the basic search. The information contained in the report was WAY out of date. There was no new information. The information contained in the report was 5-10 years old. When I called to make sure my credit card would not be charged again for a membership, I was told I would be charged an additional $7.95 for canceling. Just google who you are searching for and save the $15. You will get more up to date information.

Bottom Line: No, I would not recommend this to a friend

---

Scam, it's no 99 cents

By Robert Fallon

,

Woodland Hills, CA

,

Mar 13, 2018
Verified Reviewer

Overall Experience:

I used this for a reverse phone number. I now find out they charged me $7.99 for not using another service. Supposedly it's in the small print AFTER you do the first search. What a joke. I have now opened a PayPal dispute.

Bottom Line: No, I would not recommend this to a friend

---

Crap service

By Andy

,

Wisconsin

,

Apr 6, 2018
Verified Reviewer

Overall Experience:

I paid $55 for two reports, one of which took three days to come back with NOTHING. I received no useful information from either. I found more off of using Google. It is supposed to be such a good service, NOT! Don't waste your time or money on this crap!

Bottom Line: No, I would not recommend this to a friend

---