Intellibed
Claimed This company has claimed this profile, is getting alerted on any new customer reviews entering this page, and may engage in dialogue with its customers to address their matters.

Companies cannot pay money or provide goods in order to remove or alter customer reviews.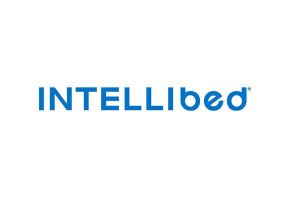 Intellibed claims to have created the mattress of the future, featuring an ultra-durable Gel Matrix system that supports for your spine while still feeling soft and comfortable.
Intellibed Review: Is It Worth the High Cost?
You spend almost a third of your life in bed, so it makes sense to invest in a mattress that keeps you comfortable.
Intellibed brands itself as a future-focused mattress company with a range of options scientifically designed to provide maximum back support, spinal alignment, and pressure point relief.
The company claims its Gel Matrix technology is the "most disruptive technology in the bed industry since the invention of memory foam" to provide firm support while feeling soft.
Intellibed's mattresses got their start in the healthcare industry, where they were used in hospital beds so that burn victims and other long-term patients experienced less pain from pressure points compared to traditional mattresses.
The average price for a new mattress ranges from $1,500–$2,500, but Intellibed's cheapest model costs close to $4,000. Will investing in their mattress really help you get your best night's sleep? Here, we'll share the facts about different models, customer reviews, and more so you can make the right decision.
Pros:
Cons:

Gel Matrix has proven record for relieving back pain and reducing pressure points

The company offers a 20-year warranty

More cooling than memory foam

The company pays return shipping costs

More expensive than the average mattress

Some customers struggled to get the company to honor the warranty agreement

Extremely uncomfortable for some users
What Is Gel Matrix Technology?
All Intellibed mattresses contain a proprietary support system called the Gel Matrix. This is made from a material known as Isoflex that is formed in a patented system of buckling columns that work together to redistribute your body weight.
Intellibed claims that its Gel Matrix system creates a durable support structure that won't melt, leak, or crumble over time. It is purportedly three times firmer than a traditional foam mattress and capable of relieving pressure points up to 60% better than a standard mattress.
The honeycomb-shaped structure is also designed to optimize airflow so that you don't overheat at night, and the material is made from food-grade mineral oil the company claims is so safe that it's used for baby pacifiers.
As the company claims the Gel Matrix will last 4–10 times longer than memory foam, each mattress is protected with a 20-year warranty.
Intellibed Mattress Options
Intellibed currently offers three collections of mattresses:
Legacy Collection
This collection has Intellibed's best value mattresses.
| | Azure | Sapphire | Indigo |
| --- | --- | --- | --- |
| Price for Queen | $3,799 | $4,199 | $5,499 |
| Features | Intellibed's most basic model includes 2.5" Gel Matrix layer and one Coil Zone for focused support. | Includes 2.5" Gel Matrix Layer, one Coil Zone for focused support, advanced motion control support and a quilt cover. | Includes two layers of Gel Matrix (2.5" and 1.25") and three coil zones for focused support. |
Signature Collection
This line pairs state-of-the-art cushioning materials with their proprietary Gel Matrix.
| | Matrix | Matrix Deluxe | Matrix Supreme | Matrix Grand |
| --- | --- | --- | --- | --- |
| Price for Queen | $5,999 | $6,999 | $7,999 | $8,999 |
| Features | A single 1.25" Gel Matrix layer is covered with soft cushioning material for support and comfort. | Titanium fiber technology adds extra durability so that the mattress is less likely to indent over time. | 2.5" Gel Matrix technology combined with two layers of Titanium Fiber technology and ultra-supportive reticulated foam. | Two layers of 2.5" and 1.25" Gel Matrix technology with two layers of Titanium Fiber technology. |
Limited Collection
Available only at Mattress Firm, these mattresses combine latex support layers with Gel Matrix technology.
| | Starlight | Twilight | Nightfall | Midnight |
| --- | --- | --- | --- | --- |
| Price for Queen | $6,999 | $6,999 | $7,999 | $8,999 |
| Features | Single-layer of 1.25" Gel Matrix covered by cushioning material, pocket coils for motion control, one coil zone. | 2.5" layer of Gel Matrix material for extra support, pocket coils for motion control, one coil zone. | Dynamically adaptive 2.5" Gel Matrix layer with quilt cover, pocket coils for motion control, three coil zones. | This premier bed includes Quantum Edge motion control and two layers of Gel Matrix (2.5" and 1.25"). |
Accessories
Beyond mattresses, it's also possible to purchase an adjustable bed base from Intellibed that lets you change the angle of your bed at any moment. Produced by Malouf, each model offers flexibility to put your feet up or elevate your head to ensure you stay comfortable in every position.
A 20-year warranty covers each base, and they range from $1,499 to $2,199 for a queen.
How to Buy Intellibed
It's possible to buy Intellibed mattresses, toppers, adjustable bed frames, and other accessories all from the company website. Regarding shipping costs, the company offers a flat rate delivery charge of $269 for mattresses and $369 for bed frames. Those who live in Alaska or Hawaii can speak with customer service at 877-626-6249 for their specific details.
You can also purchase Limited Collection Intellibed mattresses directly from Mattress Firm retail locations around the country.
Delivery includes a full service set up, which provides for assembling the bed frame (if purchased) and removing all packaging materials. The company will even remove your old mattress for a $99 recycling fee.
Warranty and Return Policy
All Intellibeds qualify for a free 60-day trial, though the company requires you to try the bed for at least 30 days before initiating a return to have your return shipping costs covered.
If you exchange your mattress for a new model, you need to pay additional shipping costs though Intellibed will cover the cost of return shipping for the old one. Note that your exchanged mattress won't receive a new 60-day trial.
Once Intellibed receives the mattress again, they will inspect it for stains, rips, tears, and other signs of damage. So long as it is found to be in like-new condition, you will receive a full refund. Some Intellibed products don't qualify for returns, refunds, or exchanges. This includes adjustable bases, box springs, mattress protectors, pillows, sheets, and other accessories.
Regarding the warranty, Intellibed guarantees each mattress against manufacturing defects for 20 years after purchase. This warranty doesn't cover normal wear and tear or damage caused by improper care or maintenance. Floor models or demonstration models also aren't covered by warranty.
Analysis of Customer Reviews
HighYa customers have given Intellibed an average rating of 3.3-stars after 24 reviews. While that's not a large enough to come to conclusions about this company, we're sharing a summary of what they say below.
Flawed Return Process and Warranty Policy
A number of Intellibed customers found the company's warranty to be overly harsh because they inadvertently voided it due to small stains or because they didn't use a mattress cover every single night they slept on it.
Many reported that they requested a new mattress less than five years after purchasing theirs but were turned away due to technicalities, which left them feeling scammed.
Great for Pressure Point Relief
Many Intellibed users shared that they loved how the mattress soothed their sore backs and other pressure point pain areas. Some reported that their Intellibed mattress helped them fall asleep faster, stay asleep longer, and it reduced pain in their hips and spine.
These users noted that they felt an immediate difference when they slept elsewhere when traveling and often couldn't wait to get home to their Intellibed.
Compares Well to Other Brands
In many cases, Intellibed customers had owned other high-end mattress brands before making their purchase. They shared that the mattress stacked up well against the competition because it kept them cooler at night than memory foam did and that it held its firmness and shape for years after purchase better than their previous bed.
Better Temperature Control
One common compliment for Intellibed mattresses seems to be that they keep sleepers cool and comfortable throughout the night. Users shared that included air chambers seem to encourage airflow so that they didn't wake up in a pool of sweat.
Disappointing Delivery Service
Something that came up repeatedly in negative Intellibed reviews was dissatisfaction with the delivery process. Some wrote that the delivery team scratched their floor bringing the mattress indoors and left all the packaging materials behind, despite the company's claims to clean everything up.
Increased Back Pain for Some
Not all Intellibed users felt pain relief using this mattress. Some shared that it made their backs ache to the point that they refused to sleep on it after the 30-day trial period. Others wrote that the mattress formed to the shape of their back after a few months, which meant they were sleeping in a deep indent that didn't offer any support.
Key Takeaways
Mattress preferences are a personal matter, and what works for someone might not be ideal for you. Many Intellibed customers thought this mattress was worth every dollar, while others couldn't wait to get it out of their house.
If you decide to take a risk on it, keep in mind that the company is strict on what qualifies for their return and warranty programs, so you will need to keep the bed in pristine condition beforehand.
Intellibed vs. Casper Mattress and Sleep Number
There is no shortage of options to consider when purchasing a mattress online. Two popular brands include Casper Mattress and Sleep Number. How do they compare to Intellibed? The following chart illustrates some key differences.
| | Intellibed | Casper Mattress | Sleep Number |
| --- | --- | --- | --- |
| Number of Mattress Options | 11 | 3 | 9 |
| Cost Range | $3,799–$8,999 | $395–$1,395 | $899–$4,499 |
| Primary Material | Gel Matrix | Memory Foam | Air-filled chambers |
| Distinguishing Feature | Gel Matrix is designed to disperse body weight to reduce pressure points | Mattresses arrive in a box for easy delivery | It's possible to adjust each side of the mattress independently for different firmness levels |
| Refund/ Warranty Information | 60-day refund, 20-year manufacturing warranty | 100-night risk-free trial, 10-year limited warranty | 100-night trial, 25-year limited warranty |
| Average HighYa Customer Reviews | 3.3 | 3.8 | 2.1 |
These three companies offer mattresses at significantly different price points. Casper mattresses come in lower than the national average, and their convenient delivery style makes them ideal for people who move frequently or don't want to commit to a bulky mattress and box spring. But with this lower price, you might get a shorter lifespan, as Casper beds only come with a 10-year warranty.
Sleep Number beds, in contrast, are tailored towards couples who might have different sleeping preferences. The innovative air-chamber filling system makes it possible to adjust the firmness settings of each side independently to your preferred number. One problem is that these beds tend to develop leaks or become less effective over time, which can cut into their expected lifespan.
Finally, Intellibed has more of a pain relief focus. The mattress's material was first used in medical settings, and it's designed to disperse your weight so that you don't wake up with a sore back. If you struggle to sleep well on traditional box spring mattresses or memory foam, the gel matrix material may help you find relief.
The Bottom Line
Overall, deciding which mattress makes sense for you comes down to your budget and priorities. Intellibed mattresses are expensive, and customer reviews show that there's no guarantee they will last longer than the ten years you can expect from the average mattress.
While customer reviews show that many people love the comfort and cooling properties of this new-age mattress, others found it too uncomfortable for quality sleep and resented that the company didn't honor their warranty.
If you're feeling unsatisfied with traditional mattress styles and have the money to spend, then Intellibed mattresses might be the right option for you.
Shopping for a mattress is a personal decision, and other people's experiences can only tell you so much. If you have the chance, we recommend trying out an Intellibed at Mattress Firm before committing.
Best Mattress Ever!

I purchased an intelliBed after trying several other brands. I have struggled as long as I can remember with poor sleep. Every couple years I would bite the bullet and purchase another mattress in my effort to get good sleep.

I injured my back and went to a chiropractor for an adjustment. She told me about intelliBed and thought it would help with my back pain. So I trusted her recommendation and made the purchase.

It has been 6 months now and every month I fall more in love with the mattress. My back pain has decreased, I feel like I'm finally sleeping well for the first time in my life. It feels different than the pillow tops, memory foam, and latex mattresses I've had in the past. It feels like my back is supported, but it is also very comfortable. I've had firm mattresses that feel good on my back, but then my shoulder goes numb, so it's always been a trade off from one issue to another.

My sales rep Al was very helpful, he was very educated about sleep and understood the issues I've been struggling with. It was a very different experience than any other time I've purchased a mattress. Their customer service even called me 3 days after the mattress was delivered to check in and make sure that the delivery went well and to see how I was sleeping. It's been a great decision.

This is the first online review I've ever written, but it has helped me so much that I wanted to share my honest feedback about this amazing new technology that has helped me sleep and improved my life!

Bottom Line: Yes, I would recommend this to a friend

---

The only bed I get good sleep with

By Jordan

,

Austin, TX

,

Jan 22, 2016
Verified Reviewer

Normally, I don't leave reviews unless I have an issue with something but I felt compelled to leave this. At first I was hesitant to purchase an Intellibed because I had never dreamed about spending so much money for a bed. However, it has been worth every penny to me.

For years, I had been dealing with chronic pain and insomnia. I have the start of scoliosis. I would wake up each every morning with my legs, arms and back throbbing. On top of that, I never really felt like I had a good nights sleep.

Finally, a friend had recommended that I look into an Intellibed. They had bought one prior and had nothing but good things to say. I decided to check out their store in Austin and try out some of the beds. It was honestly the best decision I have made.

I ended up walking out of there with one of the Relief Perfect mattress. Since getting that bed, my sleep has improved significantly. I wake up actually feeling rested and I do not wake up in pain anymore. I have had this bed for over 3 years now with no problems and nothing but good sleep.

I had never had a gel or foam mattresses before so it did take a little getting used to at first. Because of the material, the bed is heavier than most but it's not something that you really have to move around more than once. I am a side sleeper so finding comfortable beds are far and few between for me. With this one, I am able to sleep on my side with no discomfort.

I honestly don't know where I would have been if I had not found this bed. I know everyone has different needs and preferences but for me, my Intellibed has been great.

Bottom Line: Yes, I would recommend this to a friend

---

Best Bed Ever

By Lucia

,

Dallas, TX

,

Feb 17, 2016
Verified Reviewer

We have had an Intellibed for years now and it was the best thing we ever bought. Both my husband and I had lots of back and neck pain before and they are gone. It doesn't get hot like the foam mattresses do and the gel goes all the way across the mattress unlike the air chambers of other brands. We will buy another if this one wears out.

Bottom Line: Yes, I would recommend this to a friend

---

The BEST bed I've ever slept on

By Nicole

,

Provo, UT

,

Feb 27, 2016
Verified Reviewer

My husband and I have gone through several mattresses throughout our marriage, none of which we have loved or that have lasted. We both have back problems and were frustrated with our backs constantly aching and the lack of sleep from horrible mattresses. We finally heard about the Intellibed and figured we would give it a shot! They have a great warranty and a 60 day return policy. We got the Intellibed just over a year ago and I will never use another mattress. It has been life changing. We sleep better and the aches and pains in our backs are gone. In fact, when we travel and have to sleep on different mattresses, we both comment about getting back home to our Intellibed. It's definitely THE VERY BEST bed I've ever owned or slept on.

Bottom Line: Yes, I would recommend this to a friend

---

Advertisement

---

Great pressure relief, better sleep

By Jason Barber

,

Salt Lake City, UT

,

Mar 7, 2016
Verified Reviewer

I have had a hard time sleeping for all of my adult life, and have always looked for something, anything, to help. I have now been sleeping on our new IntelliBED for about 5 weeks and I can say confidently that although I still have issues with insomnia, my bed is no longer one of the variables holding me back. I think what I have noticed the most is that although the IntelliBED doesn't "feel" super soft when I first lay down, I feel almost zero pressure even after I have been lying in bed for an extended period of time. Including all night. My doctor always told me to try sleeping on my side occasionally, but with our old foam bed, I couldn't for more than 20 minutes or so before I felt pain or discomfort. Very, very pleased with our bed. I stay asleep much easier than I used to and sleep longer into the morning as well. Also nice to see other reviewers that have had their bed for many years and are still enjoying it just as much as before. One other thing I have noticed mentioned as a negative in other reviews that I could address is that some people wish that their IntelliBED was more "fluffy" or ""soft." I couldn't disagree more. I think that the IntelliBED was designed to be supportive and comfortable, and it does a great job of that. A super fluffy bed might feel nice for 30 seconds as you initially lay down, but not 5 minutes later.

Bottom Line: Yes, I would recommend this to a friend

---

Can't wait to get back to my intelliBED

By Jason

,

New Canaan, CT

,

Mar 13, 2016
Verified Reviewer

I was away on vacation for nearly a week staying in a beach house rental. The place was nice and the beds were relatively new. It was a great trip but we all agreed the thing we were most looking forward to by the end of the trip was getting back home to our intelliBEDs. The first night back when everyone said goodnight and climbed into their intelliBEDs, you could hear the collective sighs of relief. When you know better, nothing else will ever do.

Bottom Line: Yes, I would recommend this to a friend

---

Best bed ever

By Carly

,

Midvale, UT

,

Apr 12, 2016
Verified Reviewer

I've tried a lot of beds and this by far is the best bed and worth the money. Love the gel. I sleep at a comfortable temperature and don't wake up with aches and pains anymore. I would highly recommend this bed!

Bottom Line: Yes, I would recommend this to a friend

---

intelliBED has definitely been a difference maker

Over the years, I've come to realize just how valuable a mattress is. At one point, added weight compounded my problems and it was extremely difficult trying to find a mattress that provided that good night's sleep we all know is important to our overall health. I've slept on a Serta, Sealy, even spent the extra money thinking an expensive mattress like Stearns and Foster would be the answer. It wasn't until I bought my intelliBED that I really noticed the difference.

Years later, I got married, lost about 50 lbs and my wife and I ended up putting the mattress in my stepson's room. A few years went by and we ended up sleeping downstairs one hot summer night. I simply forgot how much I really missed sleeping on my intelliBED and my wife absolutely loved it! I moved to sleeping on the Sealy that she had from when she was living on her own following a divorce. We wore it out and after 8-10 years knew we had to start shopping around for a replacement. Let me tell you that the decision was easy.

Not were the folks at intelliBED informative, but they assured us that if after 30 days of sleeping on the mattress, if we weren't satisfied, they would take measures to see that we were. The mattress was a firmer one and took a few weeks to break in, but the more and more both my wife and I slept on it, the more she began to make comments about how much she loved it. Not only do we get a good night's rest, but the mattress gives us the support we need to sustain a good posture, which is something that is very important to both of us. She is VERY fitness oriented and to me she is one of the biggest critics when it comes to something like this. The fact that this purchase was not only satisfying to me, but made my wife happy confirms what a quality product these guys have. I have and will continue to recommend it in a minute, especially to those needing to pay special attention to back and postural issues.

Bottom Line: Yes, I would recommend this to a friend

---

4 years and still going strong

By Greg

,

Ogden, UT

,

Sep 2, 2016
Verified Reviewer

I bought my bed 4 years ago and after 4 years we are still impressed. Before my IntelliBed we had Tempur-pedic memory foam and while, neither my wife or I, have ever had severe back issues or pain, the memory foam mattress caused some problems in my shoulders.

Since we've had our IntelliBed, I haven't had any problems with my shoulders and have slept better than I ever have before. We were a little skeptical when we bought the mattress that it would do all the things we were told but it has lived up to expectations. Plus in our Tempur-pedic mattress we started to see divots in our bed within the first couple years and so far no problems with the Intellibed.

Needless to say, we would never go back!

Bottom Line: Yes, I would recommend this to a friend

---

Owned 3/4 years, best choice we have made!

By Amy Bailey

,

Saskatchewan, Canada

,

Sep 3, 2017
Verified Reviewer

I am finally coming to write a review because I feel I have owned it long enough to do so. I had terrible sleep before buying this bed. After having my kids, my pressure points were very painful while I slept and my hips always hurt. After buying this bed, all those issues were gone. I sleep so good in this bed and could ask for better.

I'm confused when I see the odd negative review. I don't think most people will be disappointed. I am very picky when it comes to my bed and sleep. My husband and I are large, and the bed still holds up perfectly for us. I am 200 lbs and he is 300 lbs. If people get any sag, I think this is because they are not buying a high-quality box spring with support in the middle for under the bed. This is HIGHLY important to support the mattress.

Bottom Line: Yes, I would recommend this to a friend

---

The sleep I've always dreamed of

Nevada

,

Oct 6, 2017
Verified Reviewer

IntelliBED Sapphire – The sleep I always dreamed of.

For years I had the desirable pillowtop memory foam mattress. I spent way more than I want to remember on this bed. I had it for almost ten years until I finally said enough is enough and wanted to try something new. I moved out of a cooler state to a hot climate, and I'm sure like most know, memory foam and heat do not mix even if you have the A/C going and it's still hot! Waking up to night sweats is the worst, especially when you have dogs that are a basically a living furnace laying next to you or in one case right against you at all times.

After attending a show, I inquired about a few beds on the show floor from Tempurpedic and Serta with the thought about just getting another memory foam bed with possibly more advanced features, but they had sold out immediately upon entering the show floor. Luckily for me at least, I stumbled upon IntelliBED, a brand I admit I'd never heard of before. After listening to their speech about why I should buy their bed and testing their examples available the Sapphire and the Azure, I went home that night and did some research.

There weren't too many reviews, I suppose simply because their buyers were sleeping in, HA! But I believe it's because Tempurpedic and Serta have been the go-to beds due to their mass advertising campaign. I've stopped by all the local mattress stores, and not one had this brand. So I admit I was hesitant to buy at first since it is a great deal of money. IntelliBED's price isn't too much more than the Tempurpedic Breeze cooling bed, but since they had either chosen not to sell or truly had sold out, they lost out on a potential review and possibly a loyal customer.

Now, why did I compare them to the Tempurpedic Breeze? The answer is simple. Since purchasing this bed I have not woken up drenched in sweat, and even with my living heater sleeping against me I've still remained fine, even to the point that my dog now sleeps under the covers even though she had never done so in the past, so I'd say dog approved too! Although a very pricey dog bed none the less. I also have a mattress protector, and it doesn't affect the airflow of the mattress either.

I have had this bed for almost 60 days and can't say I regret a dime. The only issue I will bring up is that the bed is very deep and not a whole lot of sheets fit on the bed itself. I had to modify my favorite sheets that I refuse to replace with straps to hold them down, but for those not as stubborn as me it's not a huge issue as they make specific sheets for that. I will also note my friend (400+ lbs) also bought a bed from them, the Azure, and he loves it as well. He has also commented that his sleep has improved since upgrading along with no more night sweats. The only reason I mention his weight is because it doesn't affect the bed at all and it has decreased his loud snoring by a great deal.

We both live in the two hottest states in the US, so this is just an awesome discovery since we battle with the thermostat on a regular basis. I will update this post again in another year to see if I've discovered anything new or feel differently.

Bottom Line: Yes, I would recommend this to a friend

---